In recent years, Royal Ballet principal and international touring artist Natalia Osipova has curated her own evenings of new works, collaborating with a slew of contemporary choreographers. The newest of these is Pure Dance, which premiered last September at Sadler's Wells and comes to New York City Center April 3–6. "I really like to try new things," she told the Financial Times last year. "There is something in my personality that makes me want to start new projects."
---
Pure Dance consists of four works, danced with three different partners: Jason Kittelberger, a veteran of Cedar Lake and Sidi Larbi Cherkaoui; Jonathan Goddard, of Richard Alston and Scottish Dance Theatre; and her longtime partner from her time at American Ballet Theatre, David Hallberg. She and Hallberg, in particular, have a unique chemistry. "We really are fire and water," says Hallberg. "She's this absolute externalized force and I'm internalized. That's what makes our partnership so special. We don't have to add anything onto the energy we get from each other."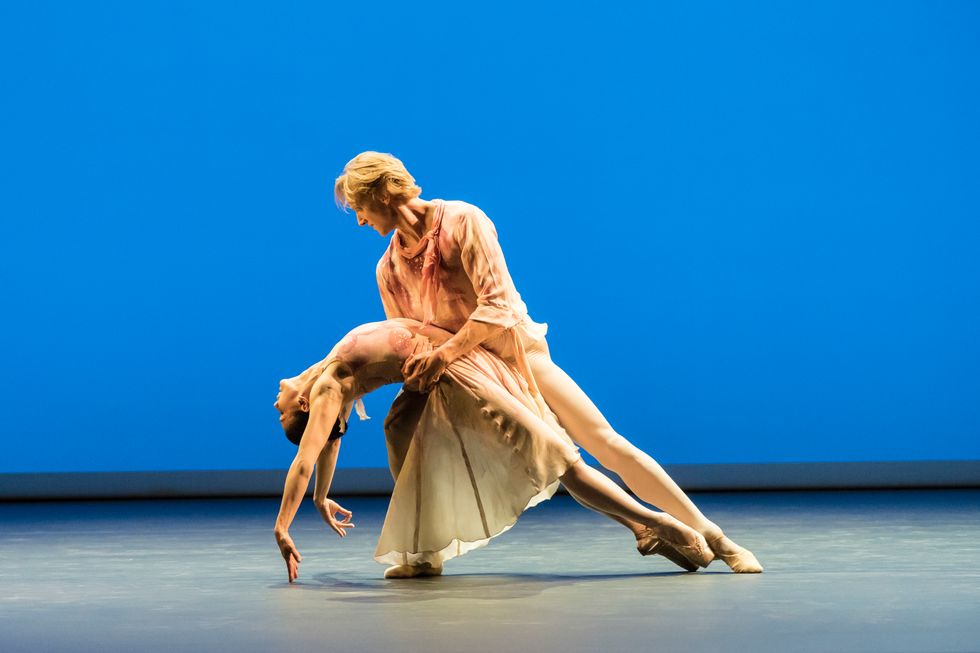 Osipova and Hallberg in Tudor's Leaves are Fading
Johan Persson, Courtesy NYCC
Osipova commissioned a pas de deux for the two of them from the choreographer Alexei Ratmansky, with whom she also has a long history. His Valse Triste, with music by Jean Sibelius, captures a facet of Osipova and Hallberg's relationship—her irrepressible dynamism, his vulnerability and boyishness. The pair also dance a pas de deux from Antony Tudor's wistful 1975 ballet The Leaves Are Fading.
The other works on the program—by Roy Assaf and Iván Pérez—are more contemporary in feel and technique. Osipova likes to mix things up. As she said last year, "A lot of people in ballet are quite condescending towards other forms of dance…I don't see it that way at all."