Traditionally, ballet costumes are made to have a life of 20 to 30 years. But they sometimes remain in use for much longer, being worn and altered to fit dozens of dancers. Multiple rows of hooks and bars show this progression, but it's more apparent inside the costume, where numerous labels can be found bearing the names of all past wearers.
---
Barbara de Kat, a former wardrobe coordinator for the National Ballet of Canada, says that this makes for a fun tradition. "As we rent ballets from and to other companies, often the dancers check to see if they are wearing a friend's costume."
NBoC first soloist Chelsy Meiss recalls that, when the company's production of Onegin was returned by American Ballet Theatre, she saw that corps member Stephanie Williams had worn her costume. "We had both studied at The Australian Ballet School a few years apart; now I dance in Toronto and she dances in New York City," says Meiss. "Who knew that we would end up wearing the exact same costume shared by two different companies in the future?"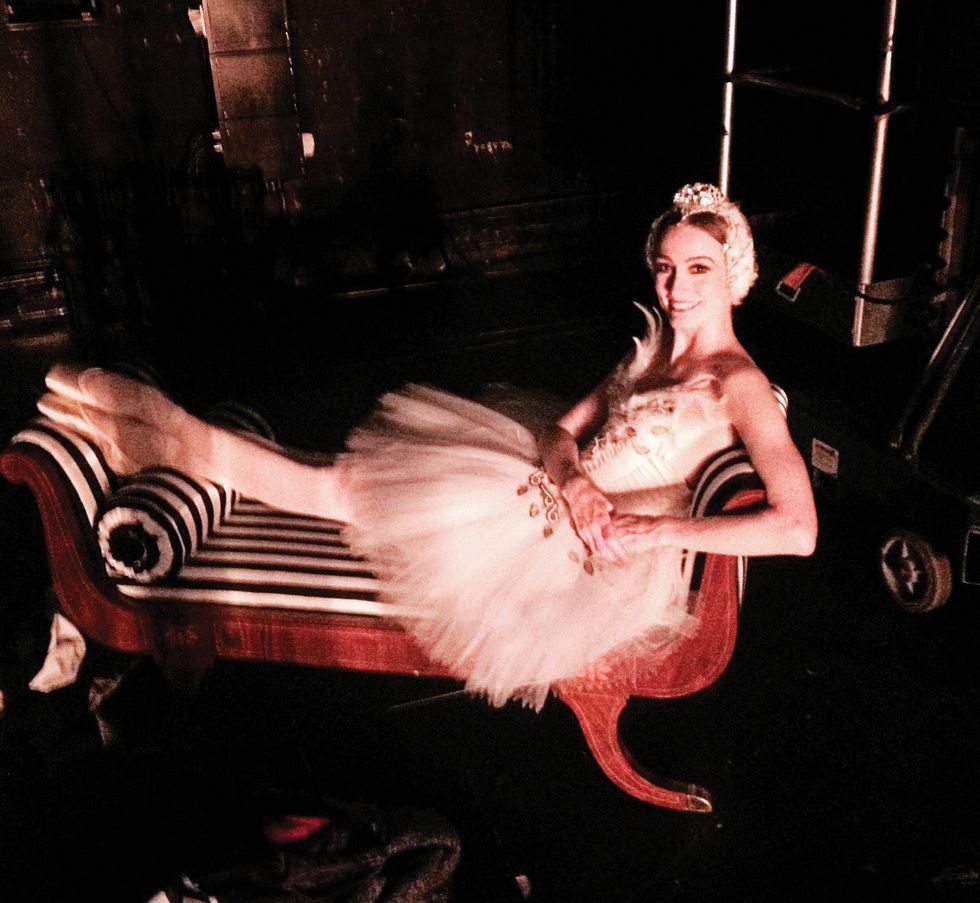 Julie Kent's Swan Lake tutu continues to be worn by dancers of the next generation.
Courtesy The Washington Ballet
De Kat explains that some labels are left exposed, while others are covered to avoid confusion. The names that are visible are left "not because of their fame," says de Kat, "but as a size reference when refitting existing costumes."
For a younger dancer, wearing a costume worn by an idol can be a rite of passage.
Former ABT ballerina Julie Kent, now artistic director of The Washington Ballet, recalls being given a box of headdresses once worn by mentor Georgina Parkinson. "They're like little talismans," Kent explains. "They feel like they have the juju of the person who was wearing them before." How does it feel for her to now see younger dancers wearing her tutus? "I'm so proud and happy for the costume, that it lives on," Kent says. "It's kind of like a house that doesn't get lived in anymore—it needs to have a life, it needs to be on the stage and have a body in it and be sweated in."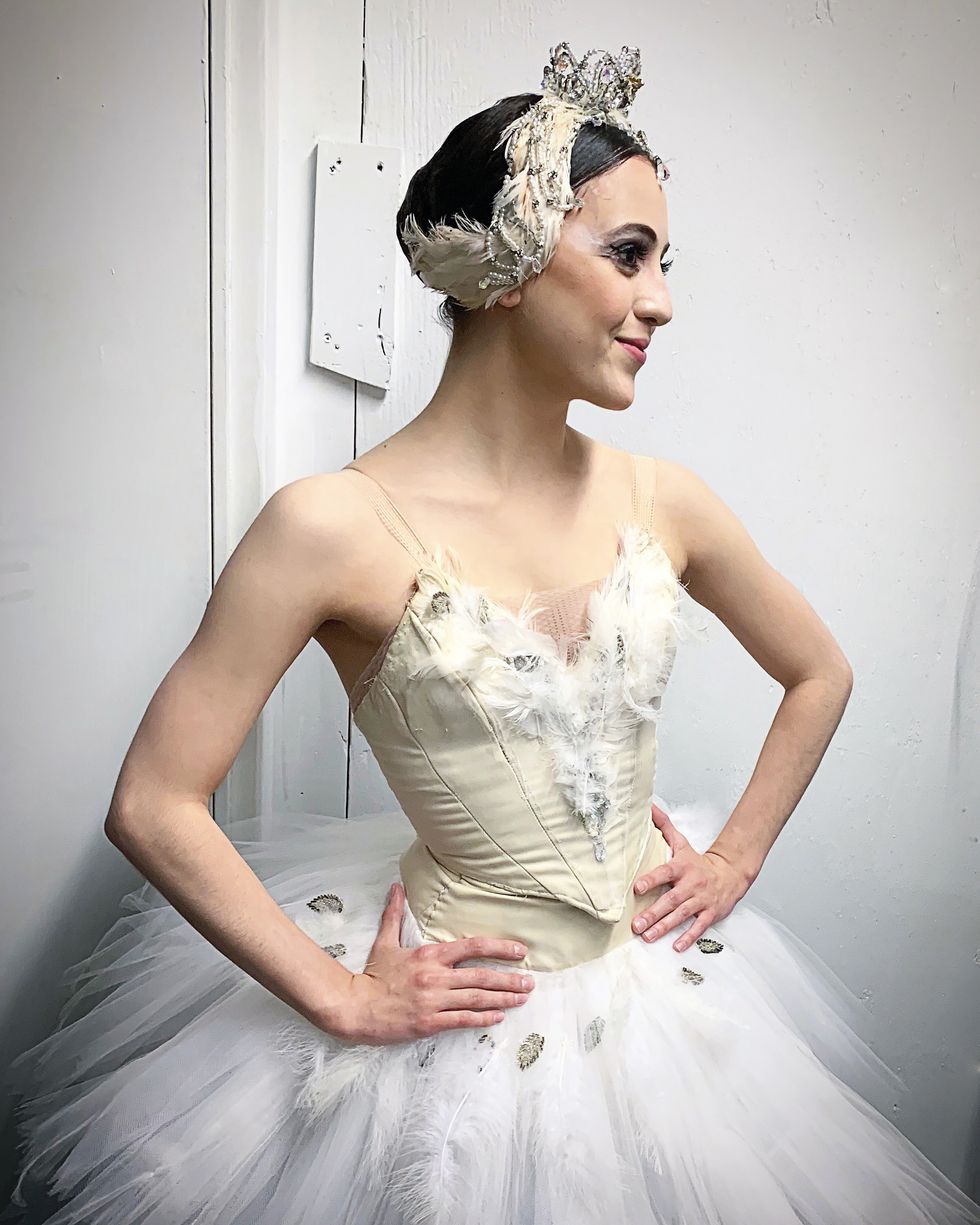 Katherine Barkman gets ready for a performance in a Swan Lake tutu loaned to her by Julie Kent. It was also recently worn by Misty Copeland.
Courtesy Washington Ballet
Kent still owns several custom-made costumes, which she used for galas and other events outside ABT, and often loans them to other dancers. Her Odette tutu from Swan Lake was recently borrowed by Misty Copeland, and then Washington Ballet's Katherine Barkman, who confesses that she was "super-nervous to even wear it." As for whether it affected her performance, Barkman says, "I'm not one for magical superstitions. However, I feel that what the costume itself represents inspires you to be a better dancer. I really felt a difference wearing and stepping into the costume of a great ballerina."
For Meiss, the Snow Queen costume from Nutcracker stands out in her memory. "It was made for Greta Hodgkinson, a principal dancer in the company who created this role in 1995. By wearing her original costume, I felt like I was a part of the history of this production. I would love to wear one of Karen Kain's costumes one day."
Meiss recently wore Canadian prima ballerina Evelyn Hart's personal "Dying Swan" tutu. The costume was designed by Hart herself and is based on the one worn by Anna Pavlova. "Imagining the magical performances that Evelyn had given around the world wearing that same tutu made me feel connected to a special heritage in my art form," says Meiss. "It then becomes so much more than a costume."
For some dancers, it is not just who wore the costume but also what it symbolizes for the role. "When that lineage is continued through the costume," says Meiss, "it's the finishing touch that completes the character for your own performance—the final transformation."