This story originally appeared in the October/November 2015 issue of Pointe.
Royal Ballet principal Edward Watson is known the world over for his incredible range, whether he's dancing dramatic works like MacMillan's Manon or creating roles with contemporary forces Wayne McGregor and Christopher Wheeldon. But when he's working out, Watson leaves his creativity at the door. "For me, it's all about maintenance," he says. "I think of it like brushing your teeth or washing your hair, you know? I have to do certain things in order to make my body do what I want it to."
Pilates prowess: Before class, Watson wakes up his turnout with a progression of Pilates mat exercises. "It's all about opening from the hips," he says, "so that when my muscles are tired I don't turn out from my knees or ankles or grip my feet." He's been working with the same teacher in Notting Hill for the last 15 years.
---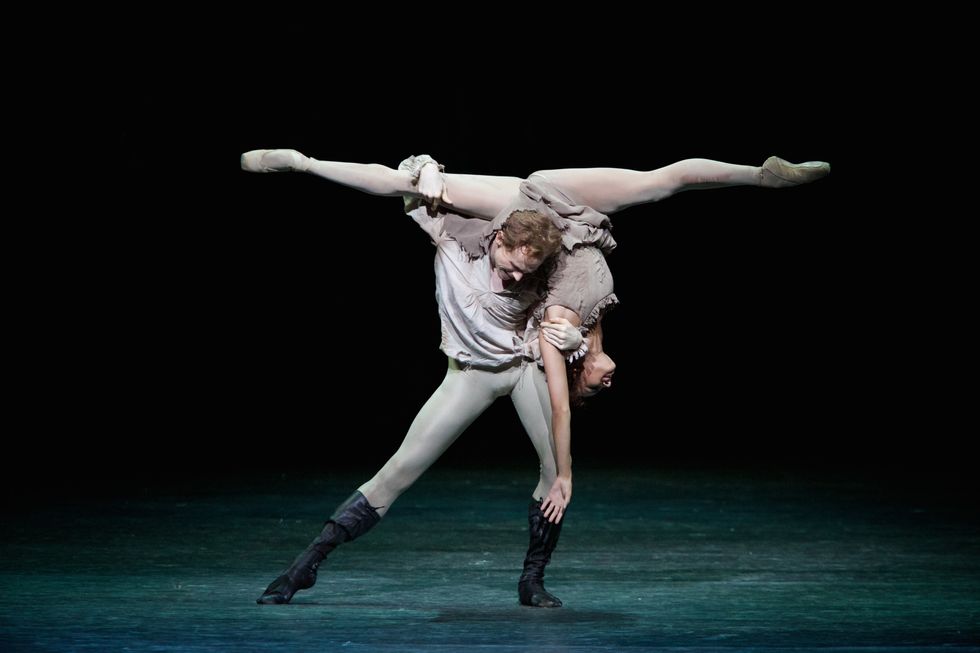 Watson with Francesca Hayward in "Manon." Photo by Alice Pennefather, Courtesy ROH.
To the minute: Stretching is a priority for the extremely flexible Watson. "Because I use a lot of my facility, I've built up these big hip flexors, so I always make sure that I release them." He uses the stopwatch on his phone to time a three-minute stretch on each hip flexor and glute and finishes with a three-minute hamstring stretch. "It's 15 minutes out of my life each day."

Weight work: "It's important for me to feel my chest and my arms and my shoulders as much as my legs," says Watson. "It's not just for partnering. Physically, I feel like my body's more complete and I'm more aware of every muscle if I've done some lifting. But I'm not always pumping and building; sometimes I'm just waking stuff up."
The real thing: "As soon as I know what I'm dancing, I'll try to run it so I've got a feeling of how tough it is," says Watson. While he does the elliptical sometimes, he finds that the best way to build stamina is "just doing it, just rehearsing the ballet."
Backstage snack time: "During performances, I have bananas and sometimes a little bit of chocolate to keep my energy up," he says. "It's like a picnic back there."
On versatility: Working with McGregor and Wheeldon has taught Watson that he has to be ready for anything. "Whatever they ask you to do, your body has got to be up for it." But no matter what rep he's faced with, Watson says, "I work really hard on my classical technique every day in class. Apart from keeping an open mind and being brave, that sets me up for anything."