Last December, in the midst of the #MeToo movement and the scandal surrounding Peter Martins, the ballet world was shocked when longtime American Ballet Theatre principal Marcelo Gomes resigned suddenly. A statement from the company revealed that ABT had learned of an allegation of sexual misconduct against Gomes related to an incident eight years prior. Gomes kept a very low profile in the aftermath before reemerging this spring. He presented a world premiere at The Washington Ballet in March and has been guesting internationally (this summer alone has him dancing in Japan, Mexico and Russia.) Now he will have a new company to call home: The Sarasota Ballet has just announced that Gomes will be joining their company as a guest artist for the 2018-2019 season.
---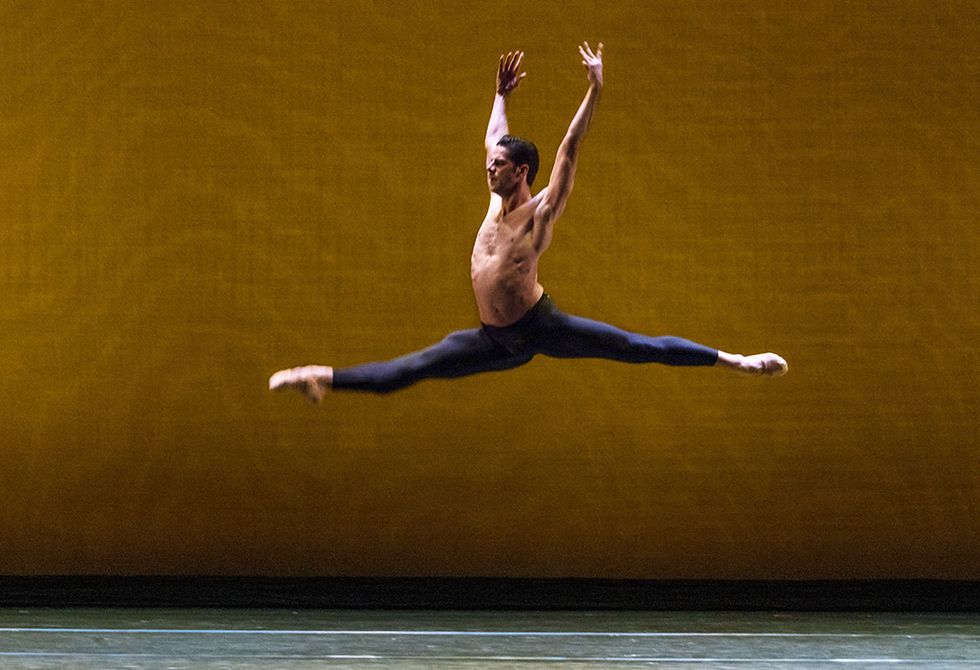 Marcelo Gomes in Jorma Elo's "Still of Kings." Vutti Photography, Courtesy Sarasota Ballet.
Gomes will start his tenure with Sarasota Ballet by dancing the final pas de deux of Sir Frederick Ashton's The Two Pigeons during the company's New York City tour to the Joyce Theater in August. He'll later perform George Balanchine's "Diamonds" with the company in December and a world premiere by Ricardo Graziano in January. Then in March, Gomes will dance in the revival of Ashton's Apparitions.
Gomes is no stranger to Sarasota: He guested with the company in works by Ashton twice last year, and choreographed a world premiere titled Dear Life... which debuted last December. Most recently he returned in April to perform at a company gala with Misty Copeland. Last year, Pointe asked artistic director Iain Webb about his decision to commission a ballet by Gomes. "He seemed to fit like a glove with us down here," he said. In a statement released today, Gomes said, "I'm thrilled to return to The Sarasota Ballet as a guest artist for this coming season. Working alongside these wonderful dancers, and of course working with Margaret and Iain in the studio, is such a joy."