San Francisco Ballet soloist WanTing Zhao counts Old Hollywood actress Audrey Hepburn and current "it" model Bella Hadid as her major style icons—something which comes across in her own sartorial looks. Choosing classic pieces with on-trend elements (like her black turtleneck dress with its lace-up sleeves), Zhao also has an eye for detail, adding pops of bold color and accessorizing with delicate hoop earrings. "I usually wear turtlenecks, high-waisted jeans and sneakers," Zhao says of her off-duty style. "It's chic and comfy."
That description carries over to her studio look, too, which Zhao says is always a leotard with pink tights. "I usually wear my hair in a low bun with either a side or center part, and I like to wear a little bit of foundation, eyeliner and mascara—all from Tom Ford," she says.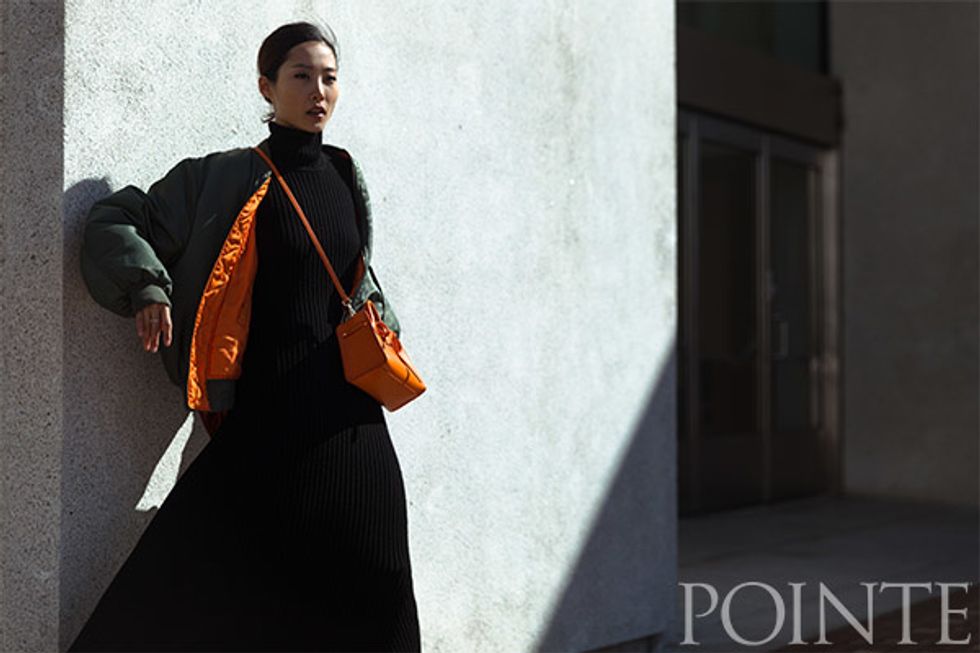 Quinn Wharton
---
The Details—Street
Y/Project bomber jacket: "San Francisco is pretty chilly all year round, so I always have a sweater or jacket," says Zhao, who often sports shearling-lined denim and leather jackets on her Instagram.
Maje dress: "I like the ribbed knit and lace-up sleeve details," she notes.
Mansur Gavriel bag: Zhao matches her structured mini-bag to the bright orange lining of her bomber jacket.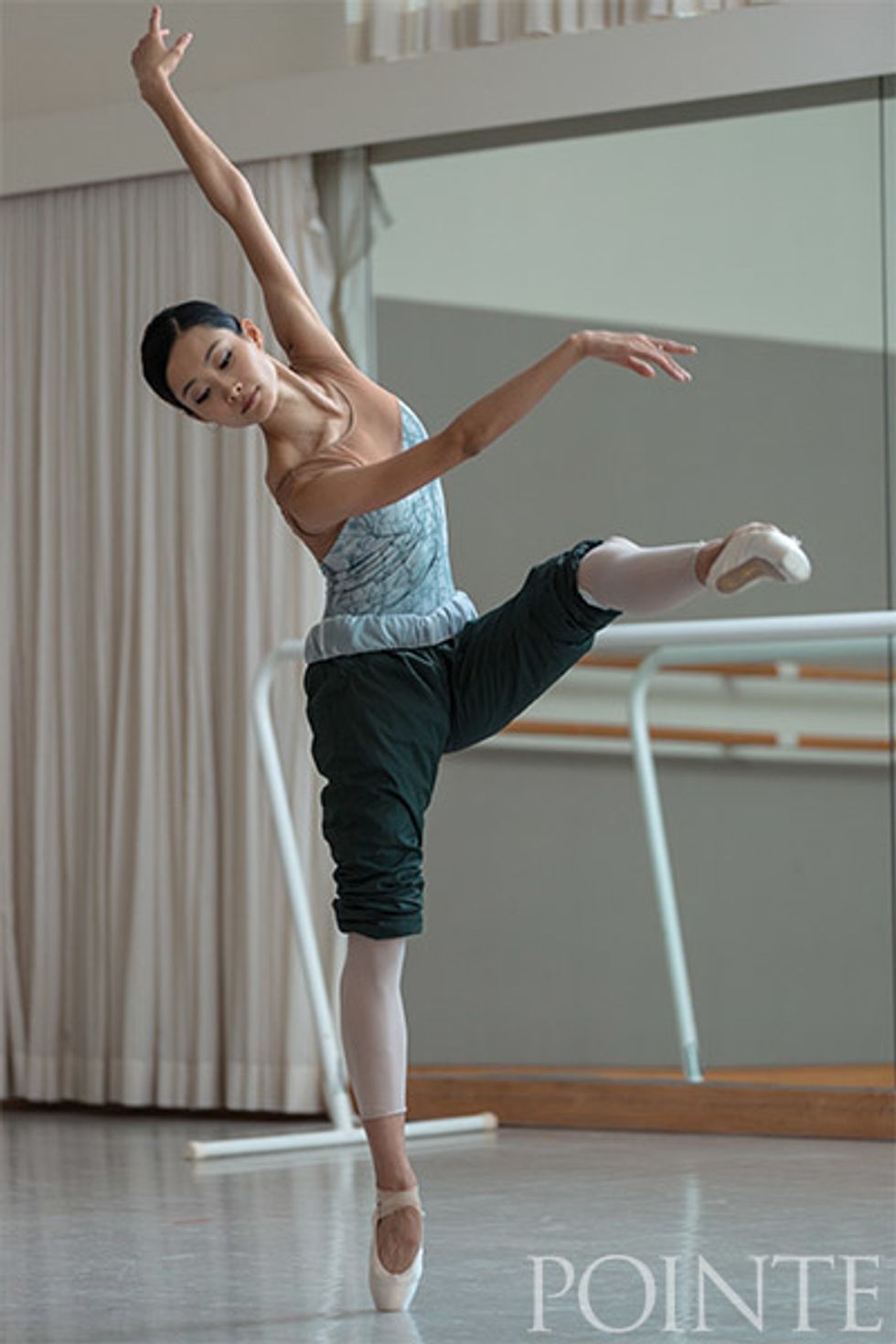 Quinn Wharton
The Details—Studio

Elevé Dancewear leotard: "I like something comfortable, simple, elegant and good for partnering," she says. "The Yumiko Marisa leotards are another favorite of mine."
Undefeated pants: Zhao leaves these on to warm up, but pairs them with Bloch Inc. pink tights that she cuts at the ankle.
Russian Pointe pointe shoes: Zhao prefers slippers for barre and saves her Russian Pointes for center work and rehearsals.