Mayara Pineiro photographed by Nathan Sayers for Pointe.
This is Pointe's April/May 2016 Cover Story. You can subscribe to the magazine here, or click here to purchase this issue.
After Pennsylvania Ballet's Mayara Pineiro and Arian Molina Soca run their Nutcracker pas de deux in rehearsal, ballet master Charles Askegard asks for just one correction. Pineiro—who is thrilling as she plunges headlong into penché, whips into crisp turns and hurls herself backward into Soca's arms—is asked to emphasize taffy-like stretches into lengthened holds. Askegard is right. Counterbalancing the lightning-quick and the sensual brings even more dimension to this riveting dancer.
In just her second season with Pennsylvania Ballet, where she started in the corps, the Cuban-born Pineiro has danced leading roles in Balanchine's Allegro Brillante and Matthew Neenan's Shift to Minor. Elevated to soloist in March 2015 following her performance as Odette/Odile in Swan Lake, she continues to be given choice principal roles.
"It was like fire onstage," says Pennsylvania Ballet artistic director Angel Corella of her performance in Allegro Brillante. "She's one of those dancers that comes only every once in a while." The path leading to this moment was long and challenging, including Pineiro's rigorous training in Havana, her brave defection to the U.S. and a period of uncertainty about whether she could continue dancing at all. Now, she has landed right where she wants to be.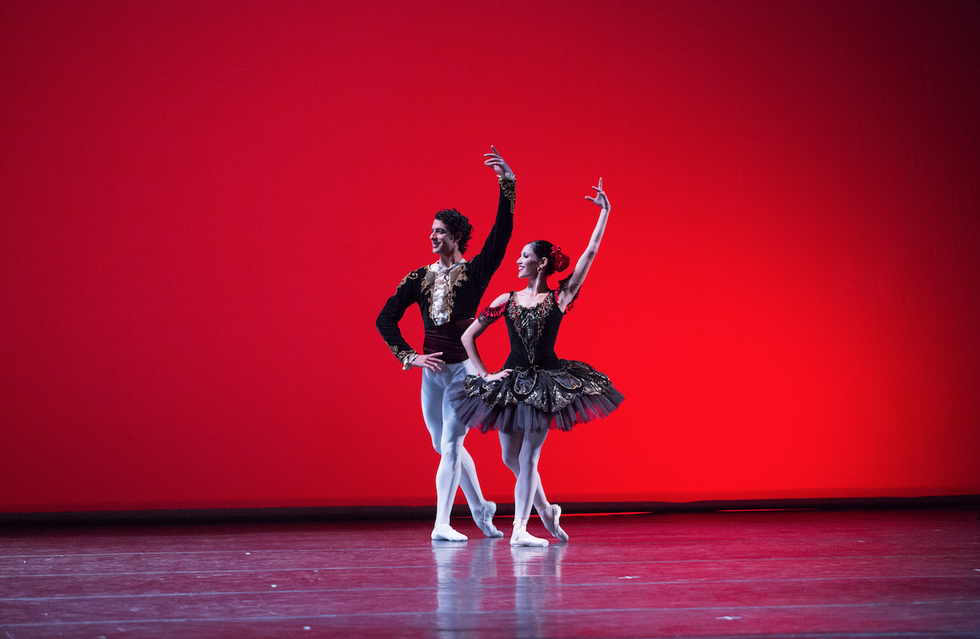 Pineiro in "Don Quixote." Photo by Alexander Iziliaev, Courtesy Pennsylvania Ballet.