Svetlana Lunkina photographed by Nathan Sayers for Pointe.
This is Pointe's December 2014/January 2015 Cover Story. You can subscribe to the magazine here.
A rush of energy rippled across the Toronto theater, followed by an ovation that went on for what seemed like an eternity. It was June 12, 2013, and Svetlana Lunkina had just debuted as a guest artist with the National Ballet of Canada, dancing the grand pas de deux from Don Quixote, alongside principal dancer Piotr Stanczyk. It was Lunkina's first performance in months and you could almost sense her elation at finally being back onstage. As Kitri, she exhibited that magical combination of daring attack and exquisite control with sky-high extensions and picture-perfect balances. Even Stanczyk couldn't contain his excitement in the lobby afterwards, saying Lunkina brought out the best in him. "I'd do every single ballet with her if I could," he says.
That night, the question at the top of many people's minds was not if, but when artistic director Karen Kain would offer her a contract. The answer came two months later, when—following 15 years with the Bolshoi—Lunkina accepted a yearlong principal guest contract with NBOC. "Svetlana is an experienced and well-known ballerina, but we didn't know her personally here," says Kain. "We really had to find out whether it was a fit."
The trial year proved successful for both—this season, Lunkina signed on as a full-fledged company member. After a glittering rise and then a sudden, highly publicized departure from the Bolshoi, the 35-year-old Lunkina is renewing her career at NBOC. And although the Canadian company is smaller (72 dancers compared to the Bolshoi's 231) and offers a more contemporary repertoire, she's embracing the opportunity to work with new choreographers and learn new roles. "I'm an artist and I want to develop myself," says Lunkina. "I'm really grateful for this opportunity to grow. It's like a new life, with new emotions."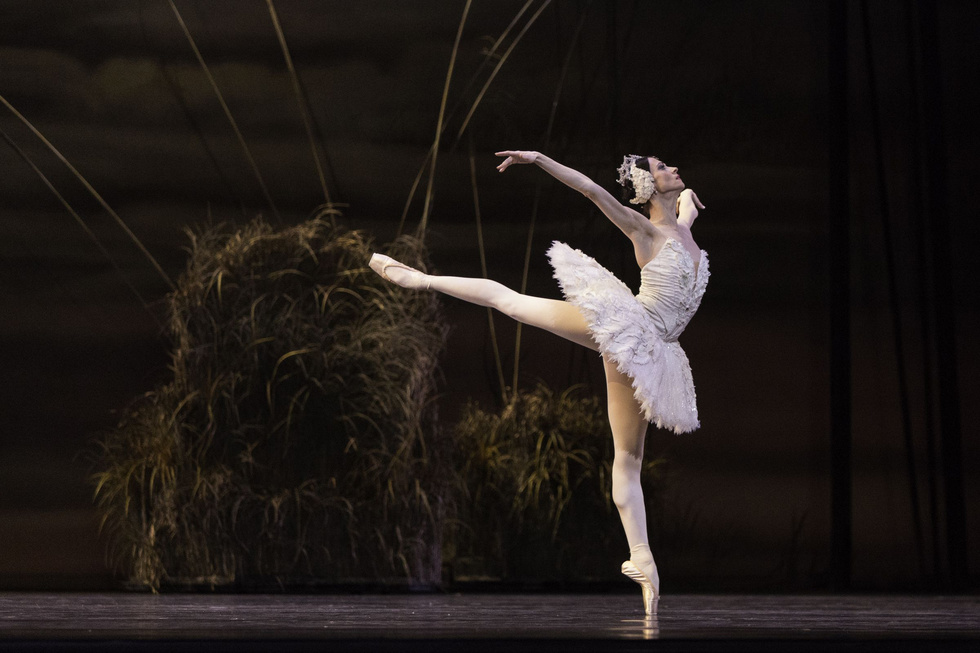 Lunkina in James Kudelka's "Swan Lake." Photo by Aleksander Antonijevic, Courtesy NBOC.
Keep reading...
Show less