Catherine Conley. Photo by Alex Garcia.
When I was 4 or 5, I told my mom, "I want to go to a real dance school with barres and a mirror." My preschool recommended Chicago's Ruth Page Center for the Arts. That's where I trained until I left for Cuba a year ago. I went to regular school during the day, and then had ballet class for four or more hours per day during the evenings and weekends. Nobody in my family has a dance background, but they've been supportive through all of it.

My school in Chicago teaches a technique that draws on Vaganova, Cecchetti and Bournonville. I went to very different summer intensives, as well: American Ballet Theatre, the Royal Ballet School in London and Boston Ballet. Then, two summers ago, Ruth Page School of Dance director Victor Alexander, who is Cuban, arranged an exchange with the Cuban National Ballet School. A group of eight Cubans came to Ruth Page's summer intensive. I had to learn an entire pas de deux as well as a contemporary ballet piece in 10 days, and then perform them. I'd never had to do anything that quickly; it was hard work but exciting. I then realized that if I could dance professionally, I wanted to.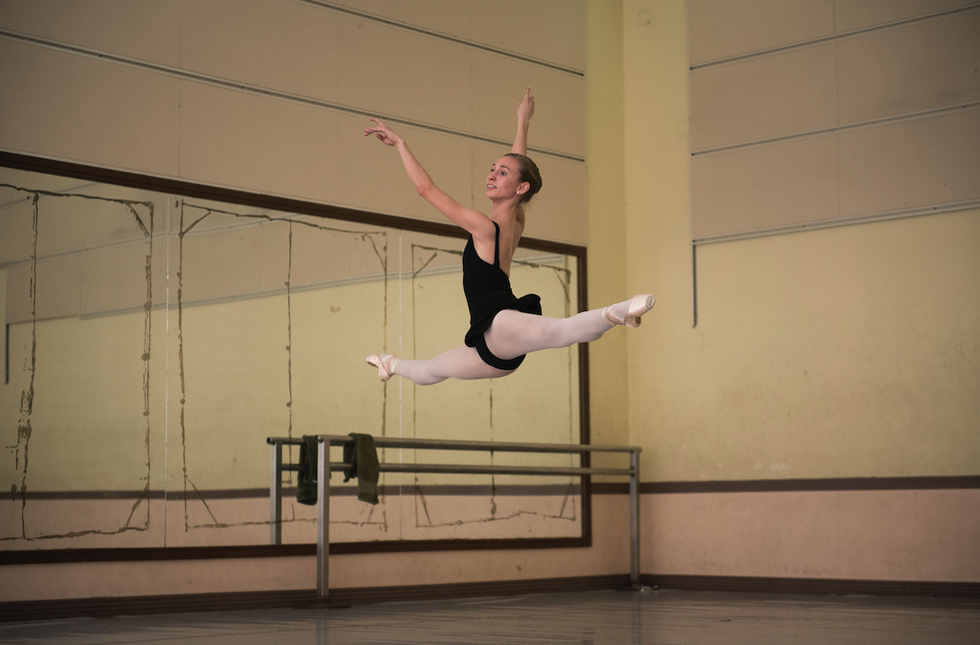 Conley in class at the Cuban National Ballet School. Photo by Alex Garcia.
Keep reading...
Show less