Several years ago, Sarah Beth Marr, then a dancer with Mejia Ballet International in Arlington, Texas, went to see a famous ballerina give an interview at a nearby theater. She was eager to hear the dancer's insights on navigating a ballet career. "I was hoping for some kind of secret sauce in order to keep going," she says. When it came time for a question and answer period, several in the audience asked the ballerina about what got her through challenging times. "Her answer was that she worked really hard and pushed herself and tried to be the best," says Marr, "and there's a lot of truth in that." But she was left with a heavy feeling inside. "Is it all about working really hard and striving and carving my own path, or is there something deeper?"

---
Marr, a devout Christian, had often felt a disconnect between her faith and the dance world. "For dancers, it's so much about the physical. I think sometimes we're looking for that spiritual and emotional support, and it's hard to find in everyday life." To help with this, she started writing devotionals, using different dance metaphors and analogies to relate to her faith. Soon, Marr turned her private writings into a blog. "Over time more dancers found out about it and I felt like they were finding what I was looking for: encouragement, hope and inspiration for their dance journey that maybe they weren't finding elsewhere."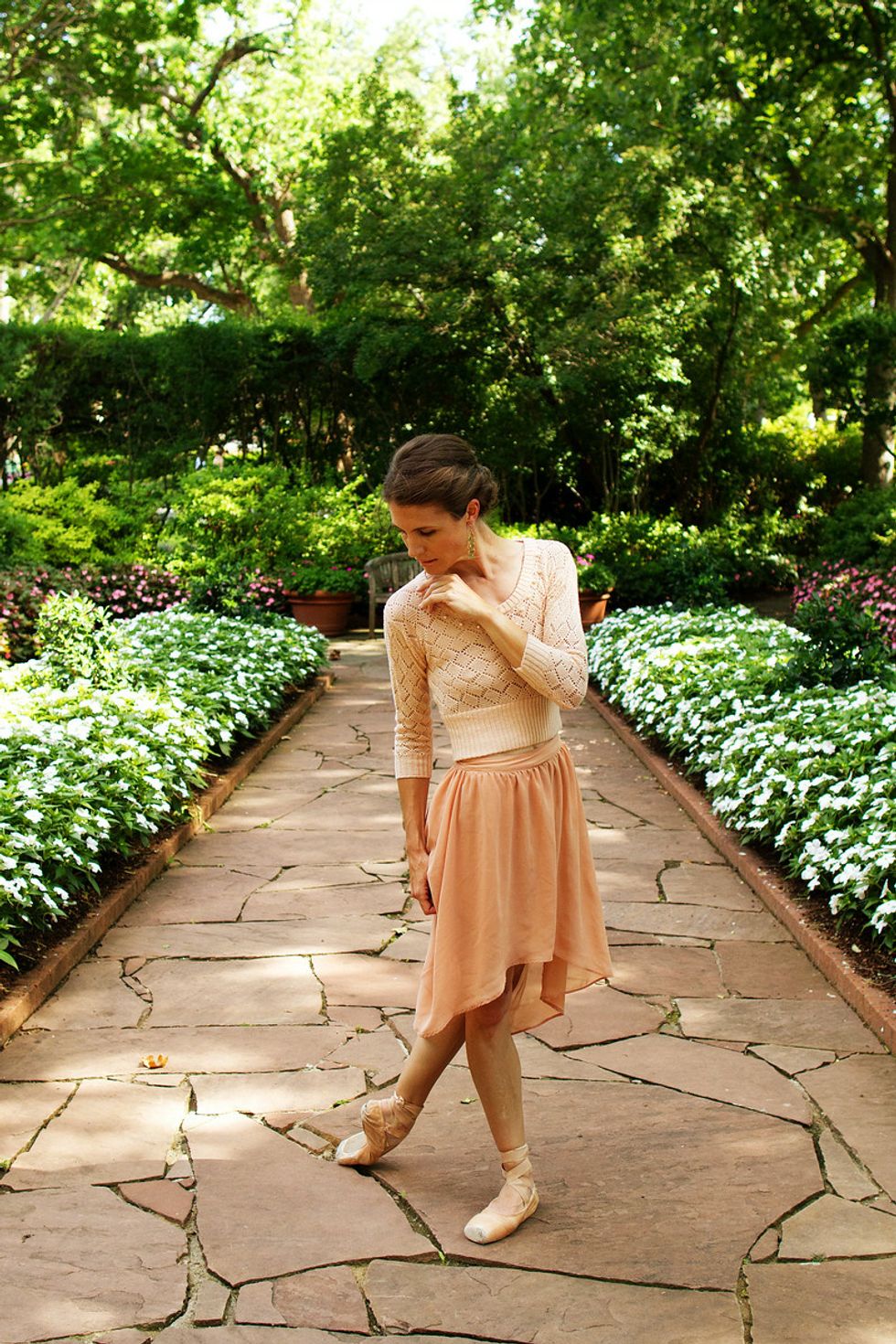 Photo by Oliver Endahl of Ballet Zaida, courtesy Marr.
Earlier this year, Marr took her devotional writings a step further with the publication of her first book, Dreaming With God (Baker Books). It aims to be a resource for Christian dancers and non-dancers to help them balance the hard work and ambition needed to achieve their goals with the idea of surrendering to God's lead. Using experiences from her own professional career, Marr touches on the many stressors dancers face, such as dealing with discouragement, getting caught up in the comparison trap and feeling impatient when your career isn't progressing as fast as you'd like. Common ballet class corrections—stand tall, hold your core, dance big, don't look down—serve as starting points to bigger ideas, and each chapter finishes with Scripture passages, reflective questions and space for notes.
"I didn't have to do my personal journey or my dancing journey all on my own, and I think our culture often tells us it's all up to us," says Marr. "What I want readers to see is that there's such a beauty in surrender. To let God lead we have to admit that we aren't totally self-sufficient." Her next book Whispers and Wildflowers, a guide to slowing down and staying present in a busy world, is due out in February.