One way to change up your Nutcracker run is to perform it halfway around the world. This holiday season, two Sugar Plum Fairy and Prince couples from Texas Ballet Theater and Australia's Queensland Ballet did just that in a fun cross-company exchange. Last week, TBT artists Samantha Pille and Jiyan Dai traveled to Brisbane to debut in the Australian company's Nutcracker performances. Now, Queensland Ballet dancers Yanela Piñera and Camilo Ramos are in Fort Worth for the follow-up shows. They had their first performance last night and are scheduled to dance again December 22.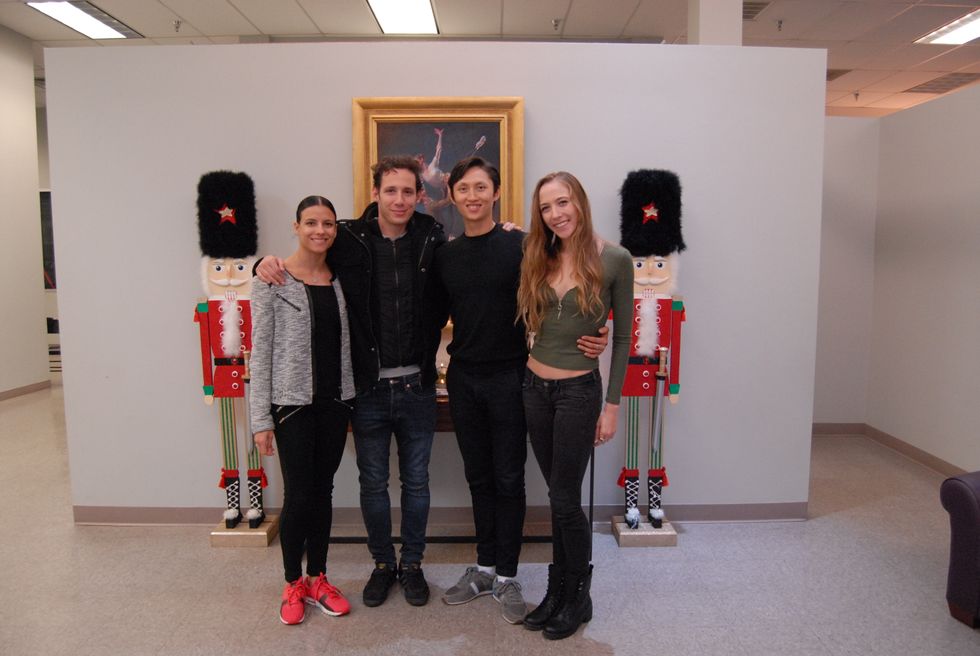 From left: Queensland Ballet's Yanela Piñera and Camilo Ramos with TBT's Jiyan Dai and Samantha Pille. Photo courtesy TBT.
TBT artistic director Ben Stevenson, O.B.E., and Li Cunxin, artistic director for Queensland Ballet, dreamed up the holiday swap hoping to give their dancers a fresh Nutcracker experience. The exchange is particularly meaningful because of the directors' shared history. Cunxin (whose autobiography Mao's Last Dancer was made into a major motion picture in 2009), danced as a principal under Stevenson during his tenure as artistic director of Houston Ballet. After taking the helm of Queensland Ballet, Cunxin brought Stevenson's production of Nutcracker to Australia.
---
For the dancers, it helped having Stevenson's familiar steps as a grounding force. They had to adjust to new sets and costumes, as well as the music. (Queensland Ballet dances to a live orchestra, while TBT uses a recording for Nutcracker performances.) The stage in Brisbane was another factor for Pille and Dai. "It's softer than the one we have, so it felt really nice to dance on," says Pille.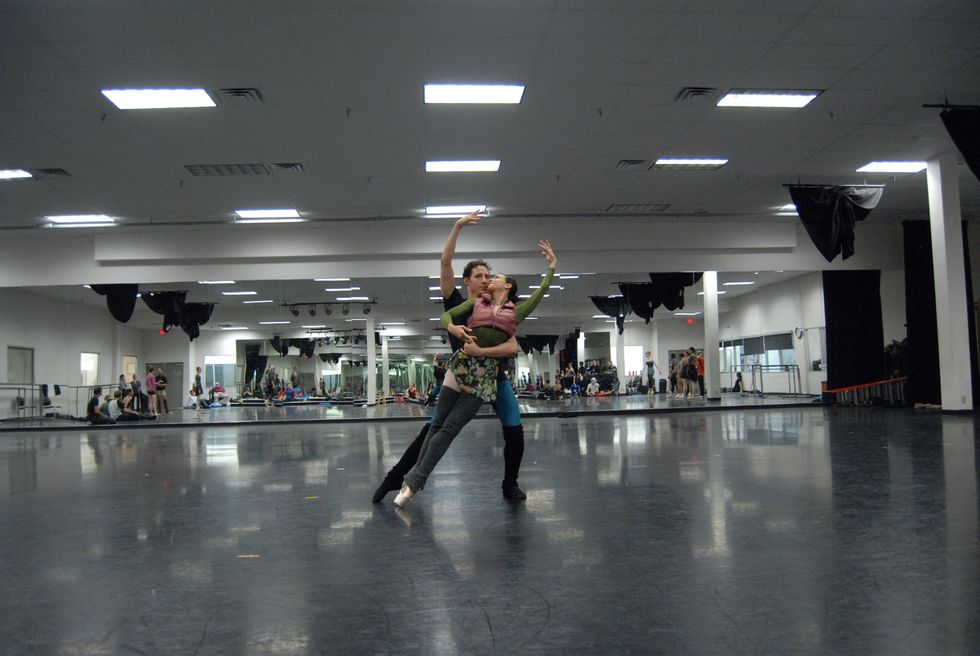 Ramos and Pinera in rehearsal at TBT. Photo courtesy TBT.
Dai found subtle variations in the character roles in Brisbane, too. "Yes, the choreography is the same, but you really see nuances in the acting sections," says Dai. "Each dancer has a slightly different style, so it's these little things, the nuances, that can actually look and feel different."
Pille and Dai felt instantly at home at Queensland Ballet. "The company was so welcoming and accommodating," says Pille. And a new set of eyes helped them get out of their comfort zone. "It was so special to perform for a new audience, but also to see so many dancers from the Queensland Ballet watching us from backstage," she adds. "That made it so fun."
An added bonus? Because of hemispheric differences, December is actually a summer month in Australia. "That's why audiences love the snow section," says Piñera. While Fort Worth isn't exactly a wintry place, it has been a chilly performance week for the Queensland dancers. Still, they are excited to be there. "Performing the Nutcracker in Ben's home is amazing for us," says Piñera. "We met him last May when he came to set his Swan Lake, so this is the second time we have met him."
The exchange hasn't all been about dancing, of course. "Even though we were only there for five days, we managed a visit to the Lone Pine Koala Sanctuary to see the koala bears and kangaroos," says Pille. Ramos and Piñera have spent their free time this week walking around Fort Worth's historic downtown and enjoying the local restaurants. "I love the architecture of the buildings," says Ramos. Piñera adds, "And we got to see the TBT show, which was really great."
The exchange may seem like a lot of work for two shows across an ocean or two, but the dancers say the experience has been eye-opening. "It's such a learning experience to witness another company at work," says Pille. "I know it will help us on our career journey."