This story originally appeared in the February/March 2015 issue of Pointe.
A frequent gala and competition showpiece, the variation from "Diana and Actaeon" is a thrilling technical beast. The Washington Ballet's Tamako Miyazaki—whose performance as Diana at last summer's USA International Ballet Competition earned her the silver medal—shares her tips for a winning performance.

---
1. Channel Your Inner Goddess
In Greek mythology, Diana, goddess of the hunt, turns Actaeon, a mortal hunter, into a stag after he sees her bathing in a river. The "Diana and Actaeon" pas de deux, from the ballet La Esmeralda, doesn't follow the myth's story. Nevertheless, Diana's goddess status should guide your characterization—and in some versions she even carries a bow. "You have to be really strong in your port de bras," says Miyazaki, "and dance bigger than life."
2. Take the Plunge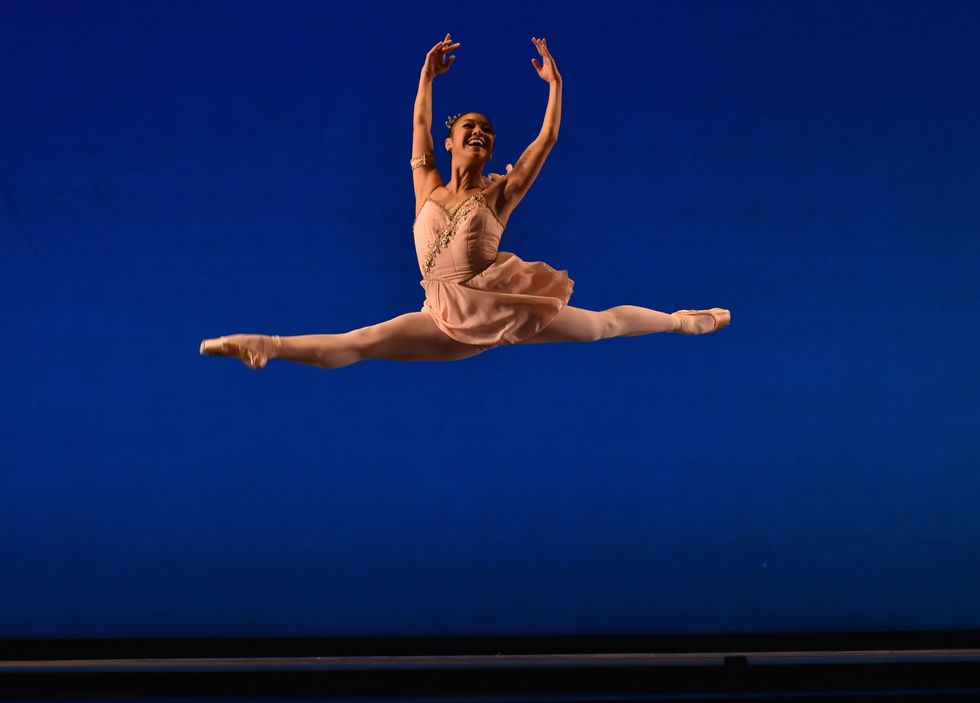 Miyazaki as Diana
Richard Finkelstein
The variation opens with a huge sissonne in penchée arabesque. The key? "Just go for it," says Miyazaki. Think about making the longest line possible, from the tips of your fingers to your back toe. Approaching it tentatively won't give you the necessary power for finishing in a strong arabesque position. "Otherwise you'll just fall backwards." But for the double piqué attitude turn that follows, take the opposite approach. "I always try to stay calm," says Miyazaki. "If you have too much force in the attitude turn, it's harder to control rolling down."
3. Press Down to Lift Up 
After the turn finishes in arabesque, precipité into a series of attitude hops on pointe. The last hop extends to arabesque. "You have to be on your leg and controlled in order to transfer into the next step," says Miyazaki. "Rather than think 'Lift up,' I think about pushing down into the floor and creating length in my supporting side so that I can stay on balance and extend my leg to arabesque."
4. A Solid Landing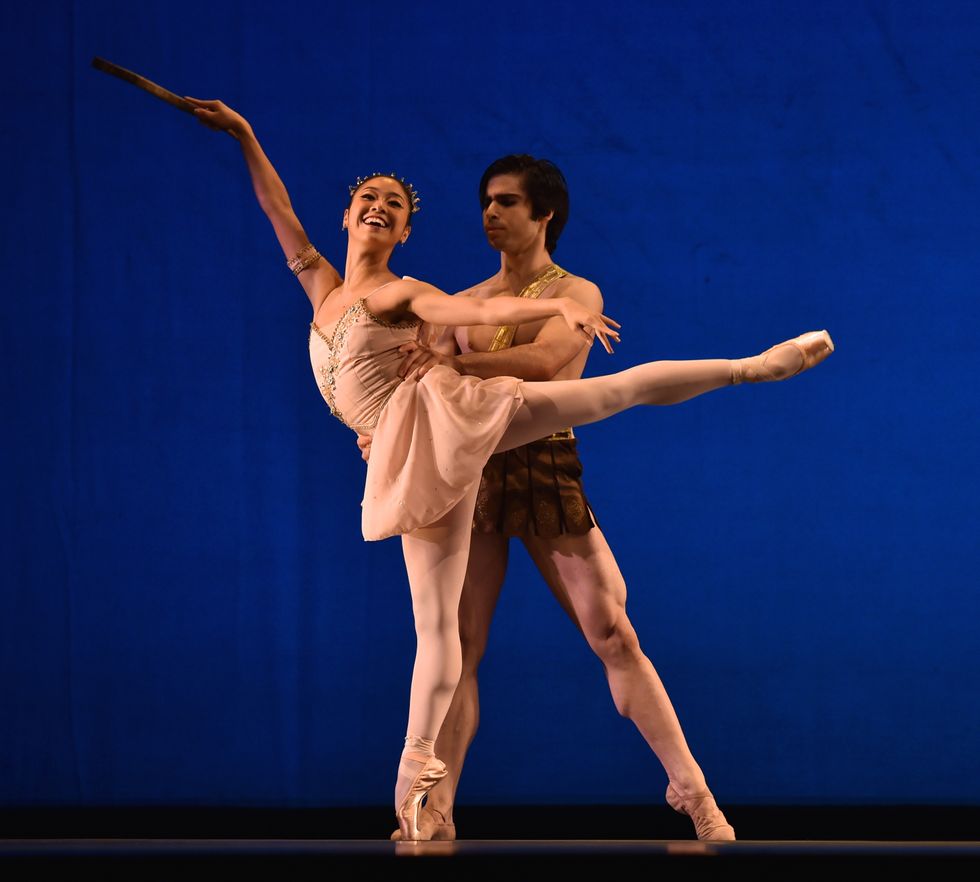 Miyazaki and Breitman
Richard Finkelstein
To nail her en dedans pirouette after the tour in à la seconde, Miyazaki makes sure she lands with her heel down in plié. "Then your weight is on your whole foot, and you can control the turn better," she says. "When you land, your body wants to go sideways because you're lifting your leg in second, but if you're leaning, you won't be able to turn. Your pelvis needs to be absolutely square."

5. Push Yourself
For the tour jeté section towards the end, you'll likely feel tired—but don't fizzle out. "You have to jump," says Miyazaki. "This is the finale of the variation, so you have to really sparkle." After the tour jeté, think of jumping down to your knee so that it feels less laborious. "Then push off your back leg to pop up into arabesque."