ABT Studio Company artistic director Sascha Radetsky in YAGP's "Ask the Experts" series, screenshot via YouTube.
If your goal is to become a professional dancer, you likely have a lot of questions about what you need to do to get there. Last year, Youth America Grand Prix created a Facebook video series called "Ask the Expert," featuring conversations with dance professionals on topics ranging from nutrition to dancing in college to career building. (Good news: They are now available on YAGP's website and YouTube page).
This season, YAGP is expanding the series to include more interviews. The latest video features American Ballet Theatre Studio Company artistic director Sascha Radetsky. The topic? Navigating your first year of professional life, from a director's perspective. Radetsky answers questions about professional etiquette and protocol, navigating company hierarchy and managing conflicts, and offers his tips for a successful career and what qualities stand out to him in dancers.
Keep reading...
Show less
Remie Goins, a student at International City School of Ballet in Atlanta, performs at the YAGP finals. Photo by VAM, Courtesy YAGP.
You've watched First Position, the 2011 documentary about dancers at Youth America Grand Prix. You've studied videos of past ballet competition winners online. Now, you're interested in joining those elite ranks by entering a competition yourself. But what if your school doesn't have a program set up to guide you through the process? Pointe asked four experts to break down what ballet competition newbies need to know.
Keep reading...
Show less
Trending
Aug. 17, 2018 11:08AM EST
Miko Fogarty. Photo by Andrew Ross, Courtesy Birmingham Royal Ballet.
Where in the world is Miko Fogarty? Just three years ago, she seemed unstoppable. After being featured in the 2011 ballet documentary First Position, she became a teenage social-media star, winning top prizes at competitions in Moscow and Varna and at Youth American Grand Prix, and dancing in galas around the world. Last most of us heard, it was 2015 and she had just joined the corps of Birmingham Royal Ballet. A year later, she dropped off the ballet radar.
Turns out Fogarty, now 21, was taking time off to reevaluate her life, including the role she wanted ballet to play in it. She is now starting her junior year as a biology major at University of California—Berkeley and is considering going to medical school. (Her brother and fellow First Position subject, 19-year-old Jules, is a junior in the Berkeley economics department.) On the side she teaches private ballet lessons and gives master classes, and is the part-time conservatory director at San Jose Dance International, a new school in the San Francisco Bay Area led by artistic director Yu Xin. We caught up with her by phone.
Last we heard, you were at Birmingham Royal Ballet. Where have you been over the last couple of years?
I've been kind of quiet on social media about what I'm up to. I hope in the future to be more open with my followers on my daily life. I'm kind of in the process. Right now I'm a premed student at Cal and I'm researching science, which is completely different from what I was doing a couple of years ago. I'm also teaching a lot. I love teaching ballet; it's definitely one of my passions.
Keep reading...
Show less
Trending
Aug. 08, 2018 10:07AM EST
A successful career takes more than great technique. Photo by Getty Images.
Since its founding in 1999, more than 80,000 ballet dancers have participated in Youth America Grand Prix events. While more than 450 alumni are currently dancing in companies across the world, the vast majority—tens of thousands—never turn that professional corner. And these are just the statistics from one competition.
"You may have the best teacher in the world and the best work ethic and be so committed, and still not make it," says YAGP founder Larissa Saveliev. "I have seen so many extremely talented dancers end up not having enough moti­vation and mental strength, not having the right body type, not getting into the right company at the right time or getting injured at the wrong moment. You need so many factors, and some of these are out of your hands."
Keep reading...
Show less
Trending
Aug. 01, 2018 01:27PM EST
Varna IBC competitor Antonio Gameiro Casalinho. Photo by Nina Lokmadzhieva, Courtesy Varna IBC.
Every two years, dancers from all over the world head to the Bulgarian coastal city of Varna to try their luck at the Varna International Ballet competition. Established in 1964, the competition famously takes place at a leafy outdoor theater near the Black Sea, and its roster of past winners (Sylvie Guillem, Mikhail Baryshnikov, Natalia Makarova) reads like a who's who of dance history.
This year's IBC, which took place July 15–30, brought together 120 dancers from 34 countries. After the third and final round, the winners were announced over the weekend. Yuan Zhe Zi (Jessica) Xuan, a grand sujet at Dutch National Ballet, won first place in the senior women's category. Sinuo Chang of China took first in the senior men's, while his partner, Siyi Li, placed first in the junior women's category. A few familiar faces from the competition circuit also made the list. Antonio Casolinho, a student at the Academy of Ballet and Dance in Portugal and this year's Junior Grand Prix winner at Youth America Grand Prix, took home the Special Distinction Award, Varna's top prize for juniors. Katherine Barkman, a principal guest artist with Ballet Manila, placed second in the senior women's category, fresh off her silver medal win at June's USA IBC in Jackson.
Read on to see the full list of prizewinners, then head to Varna IBC's Facebook page to catch videos of the competition. Congratulations to all!
Keep reading...
Show less
Photo via World Ballet Competition live stream.
Though the World Ballet Competition based in Orlando, FL, is already under way, it's not too late for for you to start watching from the comfort of your own couch. A live stream of the competition is available through Saturday, June 16, on both the competition's website and Facebook page. Missed the first two days of the competition? You can watch them in full here.
Keep reading...
Show less
News
Jan. 10, 2018 04:46PM EST
Madison Penney, Youth Grand Prix winner at the YAGP 2017 Finals. Photo by VAM, Courtesy YAGP.
We're in the thick of Youth America Grand Prix regional semi-final season, and the famous competition is now being made available to fans everywhere at the click of a mouse. Here are two ways to keep up with YAGP from wherever you are:
Regional Semi-Finals Live Broadcast

Rooting for a friend competing or just want to keep tabs on the ballet world? A live broadcast of the competition is now available here. This weekend (January 12-14) are the Tampa, Florida and Denver, Colorado semi-finals; packages to watch online start at $13.99. You can choose 2, 4, 6 or 12 total viewing hours, and log in and out of the site at your convenience. YAGP is also broadcasting their "Stars of Today Meet the Stars of Tomorrow" gala in Tampa this Saturday at 8 pm EST. The performance will feature National Ballet of Canada's Evan McKie and Svetlana Lunkina, Ballet West's Beckanne Sisk and Chase O'Connell, New York City Ballet's Ashley Bouder and Daniel Ulbricht and international guest artists Adiarys Almeida and Taras Domitro.
Keep reading...
Show less
Stella Abrera at the Genée International Ballet Competition in 1995. Photo by Pete Jones, Courtesy Royal Academy of Dance.
On September 7, The Genée International Ballet Competition—the Royal Academy of Dance's flagship event—gets underway in Lisbon, Portugal. Founded in 1931, the Genée recognizes top talent with medals and cash prizes, as well as exposure to company and academy directors. Competitors perform a classical variation, a commissioned piece by an emerging choreographer, and a "Dancer's Own" solo, choreographed by either the competitor, their teacher or a peer.

The 10-day competition, which hosts young dancers trained in the RAD syllabus from around the world, has helped launch the careers of many of today's ballet stars. Just who, exactly? Take a walk down memory lane as we reveal eight familiar faces.
Keep reading...
Show less
Features
Sep. 03, 2017 10:00AM EST
Photo by Andrew Fassbender, Courtesy Tulsa Ballet
Plucked from its second company to star as Olga in Tulsa Ballet's 2016 production of Onegin, Tomoka Kawazoe offered the kind of classic story-ballet sweetness that audiences love. Yet the 19-year-old Tokyo native is equally adept in contemporary works. She wowed audiences in Jennifer Archibald's OMENS, displaying a rapid-fire technical fierceness illuminated by her dazzling flexibility.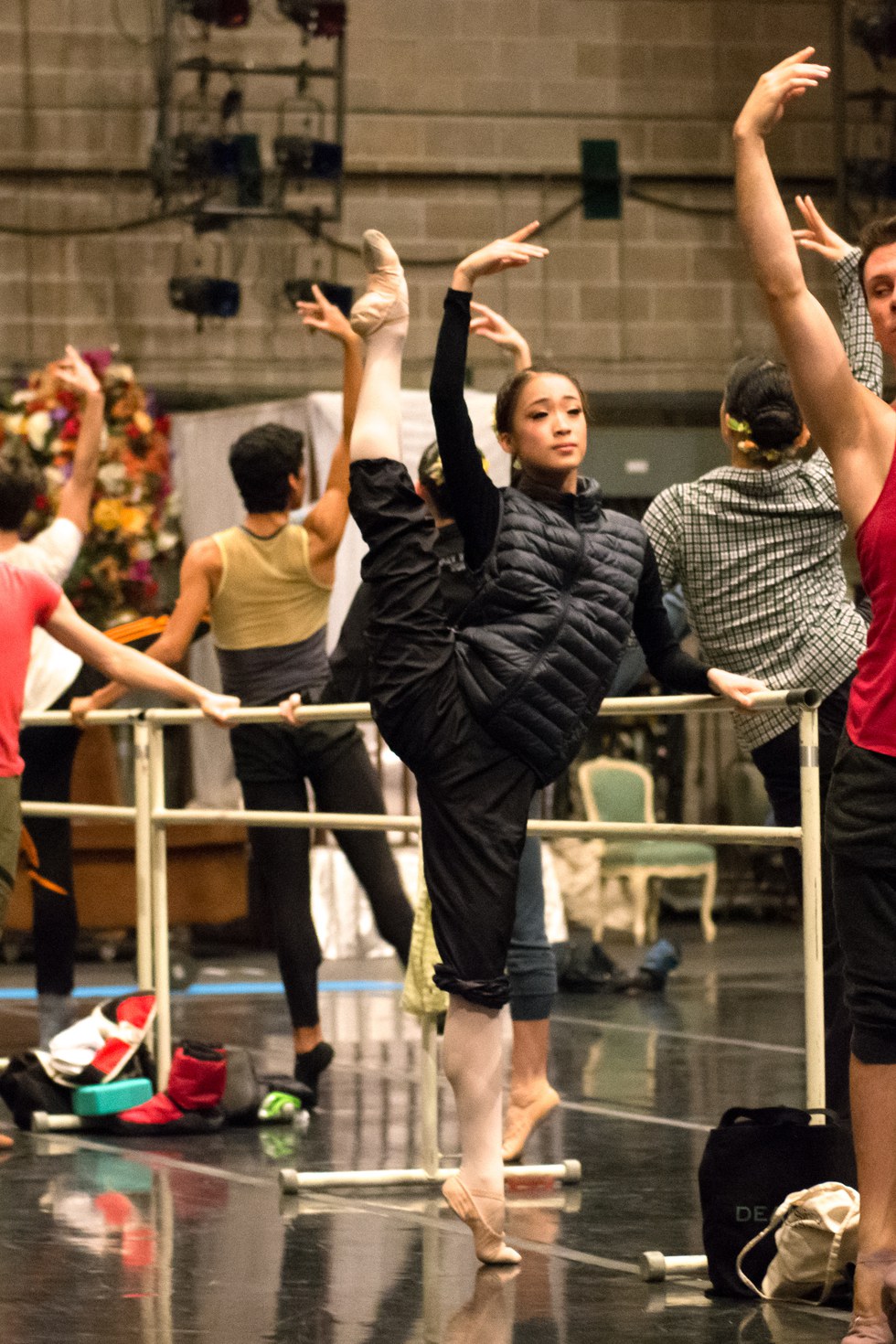 Photo by Andrew Fassbender, Courtesy Tulsa Ballet
Keep reading...
Show less
Photo by Kyle Froman for Pointe
Spanish ballerina Lucia Lacarra left Bavarian State Ballet, her company of 14 years, in 2016 for life as an international guest artist, accompanied by her husband and fellow dancer, Marlon Dino. As an artist on the move, she packs her roomy dance bag with only the bare necessities. When she's home in Germany, however, the rest of the space is reserved for supplies for her 2-year-old daughter, Laia. Along with snacks, a changing bag, water, a pacifier and baby wipes, Laia requires her favorite toy lamb named Baa Baa.
In New York City for the Youth America Grand Prix gala, Lacarra pared her dance bag back down to the essentials. "As you mature as an artist you learn what you need to carry and how to limit yourself," she says. When she was younger, Lacarra would tote multiple brands of the same product, but now she knows exactly what she likes. Some items even pull double duty: Tan tape protects blisters and secures her wedding ring, which Lacarra wears when she performs.
Keep reading...
Show less
News
Apr. 17, 2017 01:57PM EST
Lauren Hunter, here at the Prix de Lausanne, also placed at YAGP. Photo by Gregory Batardon.
The Youth America Grand Prix has a knack for finding ballet's big names of tomorrow, and the latest crop of potential stars has arrived. At the end of last week, the winners of YAGP's New York City finals were announced with many dancers taking home scholarships to schools worldwide.
If you follow the competition circuit, you may be familiar with several of these names, but Pointe readers will definitely recognize Lauren Hunter, who came in third place for females in the senior age division. That's an impressive feat for any young dancer, but it's not the first prize Hunter has taken home this year. In our current April/May issue, we followed her throughout her journey at the Prix de Lausanne in Switzerland, where she advanced to the final round. (Spoiler alert: She won fifth place and a scholarship to The Royal Ballet School.)
Keep reading...
Show less
Michaela De Prince, Photo by Jordi Matas/Polaris/Newscom
It's Youth America Grand Prix time again, and when the competition wraps up this week, we'll meet some of tomorrow's potential stars. YAGP has a track record of predicting some of ballet's biggest names. Take a walk down memory lane with us and see for yourself.
Keep reading...
Show less
Kyle Froman for Dance Magazine.
As told to Madeline Schrock and Nancy Wozny.
We asked five frequent judges for their advice, their pet peeves and their approach to the scoring process.
Peter Stark
Head of the men's program at Boston Ballet School, associate director of Boston Ballet II
Valentina Kozlova IBC, Youth America Grand Prix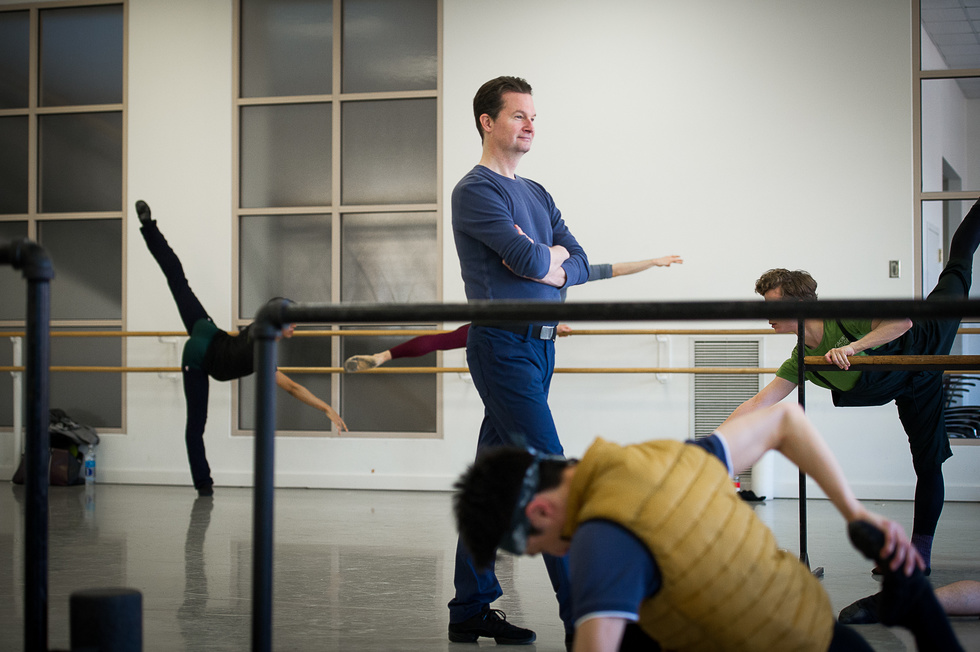 Igor Burlak, Courtesy Boston Ballet.
I am an advocate for competitions. I know there are people who are against them, but dancers can learn a lot when they're working one-to-one versus in a classroom setting. My mentor Bruce Marks, who was chair of the USA International Ballet Competition in Jackson for many years, said, "the process is the prize." It's true. As a coach, I've had dancers win and lose, but I certainly feel like the process of setting a goal and working on something is valuable.
Keep reading...
Show less
News
May. 02, 2016 12:37PM EST
Last week's Youth America Grand Prix Finals was a display of impressive dancing from hugely talented young competitors. Ranging from 9 to 19 years old and hailing from countries as far away as Switzerland and Australia, they gathered in New York City to compete in the senior, junior and pre-competitive age divisions. The awards ceremony was held at the Brooklyn Academy of Music last Friday, and prizes went beyond medals and bragging rights. A number of ballet organizations worldwide, including San Francisco Ballet School and The Royal Ballet School, handed out training scholarships, and companies like Houston Ballet and Dutch National Ballet even awarded some professional contracts. Here are 2016's top YAGP winners:
Grand Prix
Joonhyuk Jun (17)—UK/Korea
Joonhyuk Jun. Photo courtesy of Siggul/VAM Productions.
Senior Women
1st Place: Yu Hang (16)—China
2nd Place: Thays Golz (18)—Brazil
3rd Place: Makensie Henson (15)—Australia
Yu Hang. Photo courtesy of Siggul/VAM Productions.
Senior Men
1st Place: Narcisco Alejandro Medina Arias (17)—Cuba
2nd Place: Stanislaw Wegrzyn (17)—Germany/Poland
3rd Place: Motomi Kiyota (15)—Japan
Youth Grand Prix
Antonio Casalinho (12)—Portugal
Antonio Casalinho. Photo courtesy of Siggul/VAM Productions.
Junior Women
1st Place: Ashley Lew (12)—USA
2nd Place: Eri Shibata (14)—Japan
3rd Place (tie): Brigid Walker (14)—USA
3rd Place (tie): Kotomi Yamada (13)—Japan
Junior Men
1st Place: Itsuku Masuda (12)—Japan
2nd Place (tie): David Perez (12)—Mexico
2nd Place (tie): Samuel Gest (14)—USA
3rd Place (tie): Sheung-Yin Chan (14)—Hong Kong
3rd Place (tie): Yago Guerra (14)—Brazil
Itsuku Masuda. Photo courtesy of Siggul/VAM Productions.
Outstanding Artistry Award
Rafael Valdez Ramirez (18)—Colombia
Natalia Makarova Award
Kenedy Kallas (15)—USA
Shelley King Award for Excellence
Jolie Rose Lombardo (12)—USA
Mary Day Artistry Award
Julia Rose Sherrill (17)—USA
Vincenzo Di Primo (18)—Austria
Hope Award
Madison Penney (11)—USA
Madison Penney. Photo courtesy of Siggul/VAM Productions.
Outstanding Choreographer Award
Garrett Smith
Travis Wall
Guilherme Maciel
Click here for a full list of 2016 YAGP winners.
For more news on all things ballet, don't miss a single issue.
News
Apr. 27, 2016 12:39PM EST
YAGP 2015 SIlver Medalist Rio Anderson of City Ballet School of San Francisco. Photo by VAM, via Facebook
New York City has been taken over by bunheads. After months of regional semi-finals, roughly 1,000 Youth America Grand Prix finalists are here this week vying for scholarships to 30 of the world's leading ballet academies. The most promising will have one last chance to impress the judges in the final round at the Brooklyn Academy of Music tonight. And for the first time, the performances will be live-streamed on YAGP's website from 7:00 – 10:00 pm EST. So whether you're rooting for one of your classmates or simply want to check out ballet's future stars, be sure to tune in here. Winners will be announced Friday.
News
Apr. 17, 2015 07:57PM EST
For the last week, New York City has been teeming with bunheads, here to compete for over $300,000 in scholarships at Youth America Grand Prix. Out of 7,000 dancers who competed in regional semi-finals, 350 were selected as NYC finalists, with over 70 moving forward to Wednesday night's final round. The winners were announced publicly yesterday evening and given a chance to perform one last time during YAGP's glittering "Stars of Today Meet the Stars of Tomorrow" gala at Lincoln Center—and they did not disappoint. Afterwards, a heavyweight list of international guest stars that included the Bolshoi Ballet's Evgenia Obraztsova and Semyon Chudin, The Royal Ballet's Melissa Hamilton and Eric Underwood, newly promoted Mariinsky principal Kimin Kim and American Ballet Theatre principals Isabella Boylston and Paloma Herrera, wowed the audience with a mix of world premieres and showstopping pas de deux.
Here's a rundown of the results:
Senior Women:
1st place: Yu Kurihara, Ikuko Watanabe Ballet Studio, Japan
2nd place: Rio Anderson, City Ballet School of San Francisco, USA
3rd Place: Bianca Scudamore, Classical Coaching Australia, Australia
Senior Men:
1st Place: Shogo Hayami, John Cranko School, Germany
2nd Place: Austen Acevedo, Orlando Ballet School, USA
3st Place: Lang Ma, Washington School of Ballet, USA
Junior Youth Grand Prix Award: Shin-Yong Kim, Sunhwa Arts Middle/High School, Republic of Korea
Junior Women:
1st Place: Juliette Bosco, Ellison Ballet Professional Training Program, USA
1st Place: Maggie Chadbourne, Orlando Ballet School, USA
2nd Place: Kotomi Yamada, Yamada Chie Sunny Ballet School, Japan
3rd Place: Yeojin Shim, Yewon School, Republic of Korea
Junior Men:
1st Place: Liam Boswell, Next Generation Ballet at the Patel Conservatory, USA
2nd Place: Yago Guerra Bale, Johem de Sao Vicente, Brazil
3rd Place: Ryu Bautista, The McDonald School of Performing Arts, Australia
Hope Award:
Antonio Casalinho, Annarella Academia de Ballet e Dança, Portugal
Pas de Deux Award: Juliette Bosco and Theophilus Pilette, Ellison Ballet Professional Training Program, USA
Ensemble Award: Ellison Ballet Professional Training Program in "Dance Boéhme."
When American Ballet Theatre offered Katherine Williams a place in its corps, she had no idea how big a transition lay ahead.

Williams' long line, liquid-smooth control and elegant port de bras had helped her advance quickly from student at the Jacqueline Kennedy Onassis School to ABT II member and, finally, into the company itself. But as many young professionals discover, the transition to company life can be jarring. "Being onstage is nothing like dancing in the studio," says Williams, who quickly realized that 180-degree turnout isn't enough to tug heartstrings in the audience. She had worked so hard to become technically polished that she found herself struggling to really move onstage.

Then came Paul Taylor's Company B last fall. Williams discovered her sense of freedom as she jitterbugged out of the wings of New York City Center—and shocked everyone watching. "This little waif of a thing really slammed it right down to the ground!" says Patrick Corbin, a former Paul Taylor Dance Company member who staged the piece for ABT. "Younger dancers are usually afraid to take risks, but Katie took to it like a duck to water. She just dove into the jazzy idiom."

Barely a year into her career with the company, 19-year-old Williams is quickly learning to use her rock-solid technical foundation to deliver daring, dynamic performances. Corbin says, "Your eyes go straight to her onstage."

Williams followed her two sisters to ballet class at age 6. When the family moved from Hawaii to Maryland, her sisters quit, but Williams enrolled at the Ballet Royale Academy and began competing at Youth America Grand Prix. "It was an opportunity like no other to get my name out there and learn what other dancers my age were doing," says Williams. In 2003, she won the Youth Grand Prix. Two years later, she placed in the top 12 of the senior division and was offered a spot at JKO.

Although she's blessed with a body perfectly proportioned for ballet (long legs, a willowy silhouette), it's Williams' temperament that has been the not-so-secret ingredient of her success. "Katie is one of the most professional workers I've ever met by far," says ABT ballet mistress Susan Jones. Along with being a quick learner, Jones says Williams also applies every personal and general correction, always working at her fullest. "What more could a ballet mistress ask!"

However, Williams has begun letting go of some of that perfectionism when she steps onstage. "In the corps, you have to always stay in line, but I catch myself holding back too much in order to be 'correct'," she says. "I want to show my true self in my dancing. I love those moments when you finally let go and feel like you're flying with the wind blowing through your hair." She looks up to dancers like ABT principal Gillian Murphy, who've found a way to develop their artistry without compromising technique.

Given her magnetic presence and hunger to improve, it's easy to predict that Williams has a promising future. "She has definitely lost some of the schoolgirl look she had from the start," says Jones. "I see her improving with each season. Anything is possible when you have all the extraordinary talents that Katie has."

Jennifer Stahl is Pointe's senior editor.
Elite ballet competitions have become a fact of life. Considering the highly competitive job market these days, the Prix de Lausanne, Youth America Grand Prix and others like them provide access to apprenticeships, scholarships, exposure and, if nothing else, the opportunity to perform. Competitions have become a goal for which many students prepare—sometimes the whole year. Although they can be intimidating, a combination of choosing the right variation and receiving proper coaching will enable you to get the most out of the experience.
Months ago, you and your teacher or coach carefully selected a classical variation that would further your development and make an impression by showing your temperament, physique, age and experience to best advantage. Hopefully, if you compete in the junior division you were advised to avoid grand pas de deux and variations meant for principal dancers or leading characters. Such advanced material may present fun technical challenges, but don't forget that along with the tricks, these variations also require a good grasp of style and character. 
For example, it is hard for young boys to carry off the heroic virility of Actaeon, or Prince Désiré's aristocratic bearing. And while the Black Swan is a favorite of many young girls, Odile's mysterious and beguiling nature is difficult to achieve at a young age. Be careful especially of Esmeralda's variation, now a popular choice of young dancers. Little Esmeraldas have been seen competing with sultriness and passion and no shortage of suggestive gazes more appropriate to baby beauty pageants than to the ballet from which it comes.
By now, many hours have gone into polishing the variation you chose. Now it is time to put your all of that preparation
to the test. "Focus less on difficulty and quantity of turns," says Jeff Edwards, former associate artistic director of The Washington Ballet and a 2008 YAGP finals juror. "Concentrate more on quality, clarity and perfection of form." The following suggestions should help you stand out for the jurors—and make you a better dancer. 

Shoes You Can Fill
Show the judges—and the audience—who you are. Every variation is a little essay in character, personality and emotion expressed by means of dance vocabulary. There are many wonderful, challenging variations in the classical repertoire. Take the time to research the history, setting, style and characterization of what you will dance. 
Variations from ballets by August Bournonville, with their joie de vivre and strength-promoting petit allegro, can be extremely suitable for young dancers to work on and perform. If you have chosen to dance a Bournonville variation, pay attention to the footwork, and the pitch of the head and upper body.

Within Reach
Jurors look for refined pointe work from the girls. "Pointe work is more than just dancing on your toes, it is how you articulate your feet while wearing a pointe shoe," says Stephanie Wolf Spassoff, co-director of The Rock School in Philadelphia.  For example, the ability to softly roll down from pointe is one of the main technical challenges in the Lilac Fairy variation. This is the element that defines the majestic, omnipotent power of the character. If the dancer cannot do the steps with ease, it is doubtful she'll create magic.
For boys, big jumps, double turns and sauts de basque en l'air require the mastery of secure landings. A lack of control in landings can be dangerous, and it can interfere with portraying such characteristic qualities as heroic revolutionary enthusiasm in pas de deux from "The Flames of Paris," bravado and self-assurance in Don Quixote and easygoing simplicity in La Fille mal gardée.

Respect for Tradition
Pay close attention to stylistic features, especially the use of the upper body—head, épaulement and port de bras. Incorporating these refinements is an essential element in developing your artistry.
Now that the internet makes it possible to view many versions of classical variations, it is important to check your sources. Because Marius Petipa's ballets were choreographed and—along with their style and tradition of interpretation—carefully preserved in St. Petersburg, the Mariinsky (Kirov) Ballet versions are considered to be the most authentic. The same holds true for the Royal Danish Ballet and August Bournonville's choreography.
Also be aware that excessive turns and high leg kicks can destroy the choreographic integrity of a variation, distorting transitions, musicality, style and character. Refrain from replacing signature choreographic features such as the diagonal of hops on pointe with pirouettes in Kitri's variation. The hops and playful use of the fan are an opportunity to show yourself as an artist.
The test is to stand out in a variation as it was choreographed. Aside from their beauty and the skill required to execute them, the classical variations give judges a standard frame of reference to compare dancers. Mixing and matching fragments of variations taken from different ballets to suit a particular dancer's skills only makes the judges distrust the dancer's integrity.
Ballet is an art form with history and rules. When aspiring to compete in a competition, use the preparation to enrich yourself as a dancer. "Focus on the educational experience," says Edwards. Because competitions bring dancers together from all corners of the world, "they are a great opportunity to train the eye and learn through comparison." 

 
Formerly a ballerina with the Mikhailovsky Theatre Ballet in St. Petersburg, Elena Kunikova was trained at the Vaganova Academy and is now a New York–based coach active in staging classical ballets.


Dressed to Shine
Costumes play a huge role in the jury's perception of a performer. Moderation is always a good idea. Good taste is the hallmark of an artist.
Big tiaras enlarge your head and can distort the balance of your proportions.
Too much glitter and sparkle distract attention from your dancing.
Long, opaque skirts and tunics look heavy and won't show your lines.
The clean shape of a classical or Romantic tutu will work for most variations. It is not necessary, especially for younger divisions, to wear a bra top for the "Pas de Trois" variations in Le Corsaire.
If the color of your shoes, ribbons and elastics is darker than the color of your tights, the difference can obstruct the line of your foot.
Student Opportunities: Youth America Grand Prix

Each year, Youth America Grand Prix, the world's largest student ballet competition, is literally filled with the stars of tomorrow. Some of ballet's best and brightest have com­peted on the YAGP stage, including New York City Ballet's Sara Mearns, Birmingham Royal Ballet's Dusty Button and American Ballet Theatre's Sarah Lane, Hee Seo and Cory Stearns. 
YAGP is designed to help talented dancers get into major training centers and companies: Dancers get stage experience, make connections, and are seen by the movers and shakers of ballet. Part of its draw is its high professional placement rate. More than 250 alumni have company contracts around the world. "I wanted to dance professionally and the exposure from YAGP was one way to get there," says Tyler Gum, who competed in YAGP in 2009. During regionals in Denver, Ballet West artistic director Adam Sklute approached Gum and invited him to take company class. Afterward, Sklute offered him a job with Ballet West II.
Jasmine Dwyer saw YAGP as an economical alternative to auditioning for companies one at a time. "I was interested in ballet companies in the USA, but being from Australia meant that it was quite difficult and costly to audition in many cities around such a vast country," says Dwyer. "YAGP gave me the opportunity to be seen by a number of schools and companies, not only from the U.S. but around the world." During finals in 2008, Washington Ballet artistic director Septime Webre offered Dwyer a spot in his Studio Company. Her first reaction, she recalls, was "excitement and relief. All the hard work was finally starting to pay off."    
Even if a dancer isn't offered a job, YAGP provides other opportunities that can lead to one down the line. Judges come from ABT, NYCB, the Australian Ballet, The Ailey School and the Paris Opéra Ballet. These directors may remember a dancer at future auditions or recommend one to a colleague. Each year, YAGP also awards more than $250,000 in scholarships to prestigious academies like the ABT's JKO School, San Francisco Ballet School, La Scala Ballet School, John Cranko Academy of Stuttgart Ballet and more.
YAGP is open to nonprofessional dancers who are 9 to 19. Dancers are selected for the finals in NYC through regional semifinals or video submissions. Participants may choose to compete as soloists, in a pas de deux and/or in an ensemble. Classical var­iations must be chosen from a pre­selected list; contemporary works are open. (Costs range from $35 to $195 depending on the category.) This year's finals are March 21–25, 2010. Registration forms are due 30 days prior to the date of regionals. Video applications must be submitted by January 1. For dancers headed to YAGP this year, Gum has some advice: "Really perform. Technique is important, but you have one chance to show who you are, and that may be just what a school or company is looking for." www.yagp.org —Kristin Lewis


Martha Graham School Winter Intensive

Get ready for the upcoming audition season by bursting out of the ballet bubble. Take a crash course in Graham technique with a rigorous three-week winter intensive at The Martha Graham School of Contemporary Dance in New York City. The program provides a solid background in this renowned modern dance style, complete with Graham classes, repertoire and composition courses taught by past and present company members as well as senior faculty of the school and guest alumni. The daily immersion in modern dance will help prepare you for any contemporary movement directors might throw your way at the end of an audition.
The intensive runs from December 28 to January 15 and is open to dancers 18 and older. There was no application deadline set as of press time, but the school recommends applying early to save yourself a spot. www.marthagraham.org
—Amanda Silliker


Dizzy Feet

 "So You Think You Can Dance" pro­ducer Nigel Lythgoe stopped by the Jacqueline Kennedy Onassis School this summer to announce the launch of his Dizzy Feet Foundation. The organization plans to offer annual scholarships to talented students, based on both need and merit. To start off, 10 students from six studios will be chosen by members of the steering committee to receive scholarships ranging from $1,500 to $7,500. Applications and other information will soon be available at www.dizzyfeetfoundation.org. —Jennifer Stahl
TIP:How do you deal with rejection from summer programs?
"The summer study process is kind of a dress rehearsal for company auditions. Just because you're not right for one school doesn't mean your next audition won't go well. I actually encourage students to go to auditions where they will probably get rejected. The more it happens, the less you'll fear it, and the more successful you will be. Rejection is painful but it's not the end of your career—it's preparation for life as a dancer." —Dalia Rawson, ballet mistress at Ballet San Jose School
Sixteen-year-old Daisy Long takes the stage during the quarter-finals at Switzerland's Prix de Lausanne, dancing the contemporary variation she's selected—Jirí Kylián's One of a Kind, a somber solo, set to a melancholy cello, in which she wears all black. Although Long is number 15, she's the eighth girl to dance this piece in front of the jury members today—and after her, they will see it 18 more times.
Backstage, Long isn't so sure she'll make it to the next round. A well-spoken, lanky blonde, she's been rehearsing for months and is already a veteran when it comes to competing, having attended Youth America Grand Prix (twice), Helsinki International Ballet Competition and local events in her hometown of Los Angeles.
"I would like to get a scholarship to a school in Europe," says Long, who studies at the Marat Daukayev School of Ballet. "But I also come to get inspired and see where I should be. These girls are so good!"
Along with the possibility of catching an early glimpse of a rising star, Prix de Lausanne earned its prestige for the unique opportunities it offers—dancers between ages 15 and 17 vie for coveted spots in the world's top ballet schools, including The Royal Ballet School, John Cranko School and the School of American Ballet. The older candidates who really impress can secure apprenticeships in companies such as American Ballet Theatre, National Ballet of Canada, Stuttgart Ballet and Royal Danish Ballet. At the end of the day, the jury selects 23 dancers to continue to the semi-finals. Long doesn't make the cut.

Despite the fierce competition, these days more and more dancers feel a pressure to compete, as many similar events crop up worldwide. Whether dancers come to network with key people in the ballet world or get a little more performance experience, they've no doubt heard the success stories: Jose Manuel Carreño won the grand prix at the USA International Ballet Competition in 1990; Darcey Bussell won the Prix de Lausanne in 1986; Sylvie Guillem won gold at Varna in 1983; and there are countless others. Even Mikhail Baryshnikov competed at Varna in 1966 and Moscow in 1969, picking up gold medals at both.
Danny Tidwell, a silver medalist in the junior division at 2002's USA IBC, tells a more recent story of how competing helped his career. He had just left SAB when he decided to join friend and former Kirov Academy classmate Ashley Canterna in Jackson, Mississippi. After the competition, "Someone sent my tape to ABT," Tidwell says. "They called me and said, 'Do you want to be in the studio company?'" By 2003, he was in ABT's corps de ballet. (Now he dances with Complexions Contemporary Ballet.)
International ballet competitions have been around for decades. Varna, founded in 1964, was the start of Olympic-style ballet events held every four years, but as far back as 1931, renowned dancer Adeline Genée began holding her Gold Medal Awards, which have since become the annual Genée International Ballet Competition, hosted by the Royal Academy of Dance.
Over the years, competitions have become big-money ventures. Top winners can receive as much as $15,000, as is the case in Moscow. The Prix de Lausanne operates with a cash budget of more than 1 million Swiss francs (about $780,000) and in addition to awarding cash prizes to winners, reimburses travel expenses for everyone who makes it to the semi-finals. The USA IBC's budget for the year of the competition is $1,760,000. Additionally, according to an economic impact study, the USA IBC generated $6.2 million of revenue for the state of Mississippi during its two weeks in 2002.
In addition to monetary prizes, more are starting to offer scholarships to choice schools and even positions in companies. This year, for the first time, the USA IBC could hand out contracts to Miami City Ballet, Boston Ballet II, The Washington Ballet Studio Company and Ballet San Jose Silicon Valley. The top prize at the American Ballet Competition in June is a contract with BBII.
Despite the obvious material benefits for all involved, competitions pit artist against artist, leading many critics to lambaste them for their subjectivity, tendency to focus on tricks and failure to guarantee stardom. So how have competitions become such an integral part of so many dancers' to-do lists?

Joshua Seibel, 16, an Arizona native who dances with Houston Ballet II, entered the Prix de Lausanne—his first competition—for the experience. Plus, he had never been out of the U.S. before. "I'd never even seen snow," says Seibel, "so it's been interesting. I just tried to come in with a happy attitude and to have fun."
According to Bruce Marks, chairman of the jury at USA IBC since 1989, this is the best attitude you can have. "If you are coming here for a medal, you are probably not very bright," he says, "because we are only going to give away 12 of those. But if you're coming because you know it is going to be a wonderful learning experience, then you've already won."
Marks says he hopes dancers focus instead on the opportunities to prepare for a professional-level performance, get the most from working with experienced teachers and coaches, meet key people in the dance world and see other dancers their age.
For Tidwell, this was the greatest benefit of competitions, which he began entering at age 12. "There was a point in my life when that was my only opportunity to take the stage," he says. "When you are at a small school in the middle of nowhere, your recital happens once a year and you don't get to see other boys dance."
Australian Ballet Artistic Director David McAllister, who won the bronze in Moscow in 1985, says the camaraderie was his favorite part of the being there. "Julio Bocca won the competition I went to," he says. "We got the experience of working with those people who then go to [companies] all over the world. You have that shared experience."
The danger, he points out, is that competing can become addictive. "I think there are certain dancers who have careers based around a ballet competition," says McAllister. "They go from one competition to the next until they finally win the gold medal, and then they retire and teach other kids to go to competitions." He didn't want that to happen to him, so, he adds, "I went to one competition and vowed I'd never do another one."
Tidwell says this happens because being good at competing doesn't necessarily mean you'll be right for company life. "Some dancers who do competitions or always win have a hard time coping with the corps de ballet or learning," says Tidwell. "If you don't like the learning process, then you're not going to like to work…. [But most of us] want to be in the real world. We eventually want to use the power we have inside that we get from competition."
Many say that competitions can offer students a preview of what it's like in a professional setting—the intensive rehearsals, the coaching, etc. This is why Katherine Kersten says she wanted to start yet another competition, the American Ballet Competition, which was founded in 2004.
"There's always room for good competitions," says Kersten, who co-directs the ABC with Kee-Juan Han. "We felt what was really important was to help students learn the process of preparing for performances in front of a judging audience. That's what all audiences are whenever a dancer steps out onstage."
And as Marks says, "The process is the prize.... You learn so much, because you are trying so hard for a specific goal and for perfection. That's what it's really about."

The truth is that competitions are subjective, often reward fabulous trickery and cannot realistically promise celebrated careers afterward. Once a dancer understands that, he or she can get past the desire for victory and concentrate on the educational aspect of competing.
"It's not just about winning," Dutch National Ballet Artistic Director Ted Brandsen says of the 2006 Prix de Lausanne, where he served on the jury. "The focus here is on the dancer as an individual. There's a huge amount of care taken to discuss things with the dancers, whether or not they pass on [to the next round], to give them opportunity."
After the quarter-finals, Daisy Long met with jury member Marylin Rowe, director of The Australian Ballet School, for corrections and advice. "She said I should use the floor more, get stronger and work on musicality," Long says. "[Prix de Lausanne] really motivated me to work harder on my stamina. Many of the finalists seemed really comfortable onstage. I need to work on that."
Now it looks like she'll get what she came for. By the end of the competition, she had been invited to attend the John Cranko School, the Bavarian State Ballet School and the school at the Vienna State Opera Ballet. She just had to make up her mind.
For the first time ever, Youth America Grand Prix is producing "Ballet Grand Prix," a gala tour presenting YAGP winners and some of today's biggest ballet talent: Jose Manuel Carreño, Irina Dvorovenko, Michele Wiles, Drew Jacoby, Rubinald Pronk, and more. Fourteen-year-old Tyler Donatelli from Southland Ballet Academy shares her experiences performing on the tour with pointemagazine.com.
Hey guys! Throughout the Ballet Grand Prix tour I'll be blogging to you fellow dancers about my experiences on stage and off. Today, everyone performing at the Germantown location in Tennessee had a lighting rehearsal. There, we were able to get used to the stage, lights and our costumes. I will be performing the Harlequinade variation. I really love this variation because I can play with the audience while showing some of my technique. While running our dances, some of America's most famous dancers showed up to rehearse as well. Everyone felt so special to be able to share a warm up space with such talented people, my fellow dancers and I were in awe. Stay tuned for my next update! 
Off to dance,
Tyler
Catch Tyler in action at one of the "Ballet Grand Prix" performances:
Saturday, February 19, 2011
Germantown Performing Arts Center (GPAC) in Germantown, TN
For tickets, call 901.751.7500 or visit www.gpacweb.com


Tuesday, February 22, 2011
Gaillard Auditorium in Charleston, SC
For tickets, call 843.577.7400 or visit www.charlestonarts.sc


Thursday, February 24, 2011
Jackie Gleason Theater in Miami, FL
For tickets, call 305.673.7300 or visit www.gleasontheater.com


Friday, March 4, 2011
Flynn Theater in Burlington, VT
For tickets, call 802-863-5966 or visit www.flynncenter.org


Saturday, March 5, 2011
Zeiterion Theatre in New Bedford, MA
For tickets, call 508-994-2900 or visit www.zeiterion.org

While warming up in the wings today at the Germantown Performing Arts Center, I noticed some pre-show rituals that the professional dancers used. Running around the stage seemed to be the most popular. Everyone was very relaxed, joking around and laughing. Praying and vigorous relevés also took place. I also noticed that some of the dancers were hurt, yet when they stepped onto the stage they completely tuned their injuries out. 
I was first to perform. Peeking from the curtain (which is the first move in my dance) I could see the gigantic crowd that came to watch. The performance went really well, getting to perform onstage like I was in a company was really cool! I am really happy to be able to see what life as a professional dancer is like, along with having experiences of a lifetime.

Off To Dance,
Tyler Donatelli
Read Tyler's first blog post here, and catch her in action with Ballet Grand Prix:
Thursday, February 24, 2011
Jackie Gleason Theater in Miami, FL
For tickets, call 305.673.7300 or visit www.gleasontheater.com


Friday, March 4, 2011
Flynn Theater in Burlington, VT
For tickets, call 802-863-5966 or visit www.flynncenter.org


Saturday, March 5, 2011
Zeiterion Theatre in New Bedford, MA
For tickets, call 508-994-2900 or visit www.zeiterion.org
Traveling is a big part of a tour. Today, the Ballet Grand Prix group of students took an eight hour long bus trip! The drive took us to our destination in Alabama, where we would spend the night and rest for another four hour drive the next day. While on the bus, my friends and I played games, caught up on sleep, watched movies and enjoyed each others company. This long trip enabled everyone to get to know one another a little better. In all, the day was pretty relaxing and helped the dancers to revive their energy from the opening performance in Germantown. The next city that the tour is performing in is Charleston, South Carolina. I'm really looking forward to dancing again. This tour makes me feel exposed to a whole different side of performing and I am more than ecstatic to be able to do this. Touring to different cities makes performing a lot more fun! 

Off to dance,
Tyler Donatelli
Read Tyler's first blog post here, and catch her in action with Ballet Grand Prix:
Thursday, February 24, 2011
Jackie Gleason Theater in Miami, FL
For tickets, call 305.673.7300 or visit www.gleasontheater.com


Friday, March 4, 2011
Flynn Theater in Burlington, VT
For tickets, call 802-863-5966 or visit www.flynncenter.org


Saturday, March 5, 2011
Zeiterion Theatre in New Bedford, MA
For tickets, call 508-994-2900 or visit www.zeiterion.org
Off to the next city: Charleston! We drove for four hours before finally arriving in South Carolina. After a long morning on the bus, we moved into our new hotel, then scurried off to rehearsal at the Galliard Auditorium. The stage was really big, as was the audience. After rehearsing, we all went to a group dinner, which was really enjoyable!
Right now, I feel a bit nervous about performing tomorrow. This will be a really large crowd—1,700 people. Wow! This is the first time on the tour where I've felt that way. Hopefully I can just sleep the feeling off. Again, I feel so blessed to be on this trip with all of my friends, new and old. I love being in an environment where everyone is professional; it's very refreshing. Dancing 24/7 (not really, but it feels like it) can make me tired, but it's what I love to do!
Off to dance,
Tyler Donatelli
Read Tyler's first blog post here, and catch her in action with Ballet Grand Prix:
Thursday, February 24, 2011
Jackie Gleason Theater in Miami, FL
For tickets, call 305.673.7300 or visit www.gleasontheater.com


Friday, March 4, 2011
Flynn Theater in Burlington, VT
For tickets, call 802-863-5966 or visit www.flynncenter.org


Saturday, March 5, 2011
Zeiterion Theatre in New Bedford, MA
For tickets, call 508-994-2900 or visit www.zeiterion.org
Wow! Already time for the second performance? The time on the tour has been flying by so quickly!  My schedule today consisted of the following: At 9 AM my studio members went down to have breakfast, where we saw all the other student performers and some of the professionals. After that, the entire group from the show took a class taught by Mikhail Kaniskin, a professional from the Berlin State Opera Ballet who is performing two contemporary pieces. Then we had a run-through of the entire show. The professional dancers went first (it was so cool to watch them from the wings, not from the audience where you would usually see their dancing!). Finally, after rehearsal, the dancers rushed back to the hotel. Everyone literally picked up their costumes and makeup and dashed back to the theater where we only had about 45 minutes to get ready.
I was the first to perform! After a good warm-up and my usual routine, I was prepared. But when I stepped onstage the audience lights didn't dim! It made me feel a little uncomfortable. Ever hear the saying "dance like nobody is watching?" I definitely did not feel that way tonight! Nonetheless, my performance went well. My second dance, oops (a group piece) also went very well. As soon as the performance ended, the dancers, professionals, teachers and director of YAGP, Larissa Savliev, all went to dinner together. The night was filled with laughter and excitement! 
Off to dance,
Tyler Donatelli
Read Tyler's first blog post here, and catch her in action with Ballet Grand Prix:
Friday, March 4, 2011
Flynn Theater in Burlington, VT
For tickets, call 802-863-5966 or visit www.flynncenter.org
Saturday, March 5, 2011
Zeiterion Theatre in New Bedford, MA
For tickets, call 508-994-2900 or visit www.zeiterion.org
The time has come for the last performance of the Ballet Grand Prix Tour. The Fillmore at the Jackie Gleason Theater auditorium is beautiful. Chandeliers hanging from the ceiling make me feel very special while I am on stage. I really wanted to enjoy the last performance on the tour so I could end this experience on a good note! The whole time I've been here, I have been so happy, along with my fellow dancers from Southland Ballet Academy. My friends and I realize that we are so lucky to be able to show the world our talent.
I am more than grateful for how my dances went tonight. Plus, the professional dancers—Elisa Carrillo Cabrera, Mikhail Kaniskin, Michele Wiles, Charles Askegard, Oksana Skoryk, Igor Kolb, Drew Jacoby, Rubinald Pronk, Melanie Hamrick and Jose Manuel Carreño—seemed to enjoy this last performance as well. Everyone in the show, both students and professionals, were flawless! The energetic crowd responded to our performance with a standing ovation, just as they did the last two cities. The vibe tonight was so enjoyable that I didn't want the tour to end just yet. After the show, all dancers enjoyed a wonderful meal and a night filled with laughter and relief. The end of this tour is bittersweet because I would love to continue to perform around the country, but I have more growing to do. Thank you for reading my blog!
Off to dance,
Tyler Donatelli
Read Tyler's first blog post here.
After receiving the Youth Grand Prix Award in Youth America Grand Prix's Los Angeles Regional, I was already looking forward to New York. The environment in New York was so inspiring. After a few days my time came to perform in the Junior Women's Contemporary category. It all happened so fast: One moment I was doing my hair, the next I was warming up backstage and then I was performing in front of some of the most recognized people in the dance world. Pretty soon I was panting off stage.
Overall, I felt my performance went very well and I was pleased. In between our competition performances, we had classes to show directors of prestigious companies what else we could do. I tried my very best in all the classes because I knew this would be key to receiving scholarships.
A few days passed and I was up to perform my classical variation, Medora from Le Corsaire. I was a little nervous before the dance, but once I ran onstage I felt somewhat comfortable. Even though my variation didn't go how I wanted it to, I couldn't rewind and perform again. I was a bit disappointed but I still wanted to enjoy the time in New York so I didn't let it get to me that much.
Days went by, and it was finally time to find out who would be performing in the final round. I was impatiently checking YAGP's Facebook page where they were going to post the numbers of the competitors. Soon, the numbers and names were up, as I scrolled through the list I spotted mine! It was so relieving to know that the judges liked me enough to let me perform once again!
When the day of the final round came I felt very nervous. I was trying so hard not to be because I knew if I were nervous, my performance would not go smoothly. Everyone who was backstage for the final round was so nice that it made most of my nerves go away. By the time they called my number to perform I felt confident and ready.
I was enjoying my performance—until I slipped on the stage and messed up in my a la seconde turn sequence. It went downhill from there. I was really hoping I to do well in my performance and I felt horrible. But we all have those days, right?  
Suddenly, after the performance, I was informed that I was to perform in the ending Gala the next night. I was shocked, but extremely happy and filled with excitement! I wasn't going to mess this performance up. I was determined!  
The next night came, first the awards ceremony, then the gala. I was ready in my "hair and makeup" for the performance. I stood proudly with my studio and just hoped for the best. Junior Women awards started to be announced, and I was called up for the top 12! I was so happy I accomplished that, but soon they announced 3rd place—and my name came after! I was more than joyful and proudly took my trophy! Along with third I also was announced for a scholarship, which was icing on the cake!
The curtain went down on the stage and it was time to get into my costume. I eagerly waited for them to start. I was up first and my variation went really well! With determination to be happy, it gave me courage to do well in front of all those people! Youth America Grand Prix was such a learning experience for me this year that I can't wait to start learning a new variation for next year! Everyone was beautiful in New York and they all inspired me!
Off to dane,
Tyler Donatelli
Nov. 29, 2001 07:00PM EST
Youth America Grand Prix's "Stars of Today Meet the Stars of Tomorrow" gala makes its Tampa debut January 22 at the David A. Straz, Jr Center for the Performing Arts. Dancers from New York City Ballet, Miami City Ballet, American Ballet Theatre and Boston Ballet will dance alongside top-scoring students from YAGP's 2012 Tampa semi-finals. One of those "Stars of Today" is Boston Ballet soloist Jeffrey Cirio. A former student of Peter Stark, dance chair of the Straz Center's Patel Conservatory, Cirio is a top YAGP vet: He won a gold medal in the junior's division in 2006 and took home the grand prix in 2009.
What is your favorite memory from YAGP?
Actually, it's dancing with the professionals in the gala in New York. I particularly remember meeting Marcelo Gomes backstage—he was such a nice guy; he just came up and introduced himself. He was so encouraging and supportive to us kids.
And now you're one of the professionals!
I know! But because I was one of the competitors, I almost feel like a kid again, like I'm competing. In some ways I feel like I have to do better than I did before. I'm such a competitor at heart.
What was the hardest part of YAGP for you?
YAGP was my entry into competitions. So regionals in Connecticut were actually more nerve-racking than finals because it was my very first competition, so I really didn't know what it was gonna be like. And I'm such a perfectionist—I didn't want to lose.
What advice would you give to students who are competing in YAGP for the first time this year?
Just do you. Concentrate on yourself. Remember the performance is a chance just to get onstage and do a variation that you really want to dance. Don't worry about the other people around you. Try to get in your zone.
How do you get in your zone?
I'm a big music person. I kind of just zone out into whatever I'm listening to. And I don't look around—I never watch any of the other competitors, unless I'm finished.
How did YAGP help you as a dancer?
The training one-on-one with a coach is probably the most special thing you can get as a student. Plus, meeting so many people through YAGP has helped me throughout my career. With all the different teachers, directors and dancers I've met, I've been able to call up someone I know when I needed to audition for a company and they've helped me get in a class. I've also done different galas through people I met.
How does it feel to go back?
Great! I've always really wanted to represent YAGP as a winner. I'm really excited to dance for Larissa [Saviliev, artistic director] and those people who gave me a chance and such great awards.
What will you be dancing?
The Corsaire pas de deux with my sister, and a contemporary piece I choreographed myself.
How do you like choreographing?
I've choreographed before (for my solo in Helsinki), but this is harder because I don't have much time. And I feel like the more influences of different choreographers you have in your body, the harder it gets to choreograph your own movement.
What's it like dancing with your sister?
Well, she's a bit taller than me on pointe, so it's tough. But we know each other so well. I feel less nervous knowing she'll be there with me.
We're giving away a pair of tickets to the gala. Enter here!


Get Pointe Magazine in your inbox