Getty Images
Dancers are famously resourceful and particular when it comes to the products that they keep around to get them through the day. And we all know where those items live: the dance bag. While most dance bags are filled with basics like leotards, pointe shoes, Therabands and granola bars, we rounded up some of the quirkier items that dancers carry with them to provide comfort, inspiration and organization.
These snippets come from longer stories on the contents of each ballerina's dance bag—click on each dancer's name for more.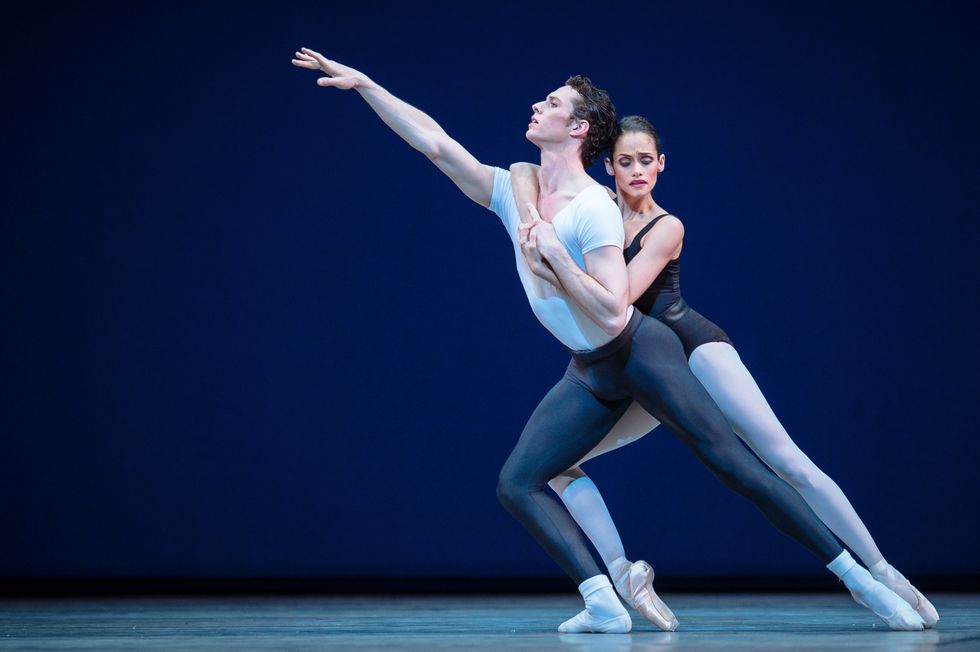 Howard with Christopher Gerty in Balanchine's "The Four Temperaments," Photo by Edwin Luk, Courtesy National Ballet of Canada
This National Ballet of Canada first soloist keeps a hand-carved wooden ballerina with her that her husband made in his high school woodworking class. After they married, Howard added her own little touch—a little rhinestone stuck onto the figurine's finger to mimic a ring. "They had to pick characters out of a book, and he chose the ballerina," she says. "It was so serendipitous! When I see this, I think about how that was years before we even met."