Photo by Nisian Hughes for Pointe.
This is Pointe's December 2017/January 2018 Cover Story. You can subscribe to the magazine here, or click here to purchase this issue.
Few ballets are as unforgiving for a young dancer as Swan Lake. Both Odette's heartbreak and Odile's deceit of Siegfried demand the kind of dramatic commitment and maturity that often come with experience. At the same time, when a director entrusts an 18-year-old corps de ballet member with the double role, the implicit promise is clear: A special ballerina will emerge from that chrysalis.
So it was with Alena Kovaleva, who turned 19 shortly after her Swan Lake debut, last September, on the historical stage of the Bolshoi Ballet in Moscow. Barely a year after her graduation from the Vaganova Ballet Academy, Kovaleva isn't a full-fledged Swan Queen yet. At nearly 5' 10", she is so tall that her coltish limbs sometimes falter, and she was visibly tiring by Odette's final pleas.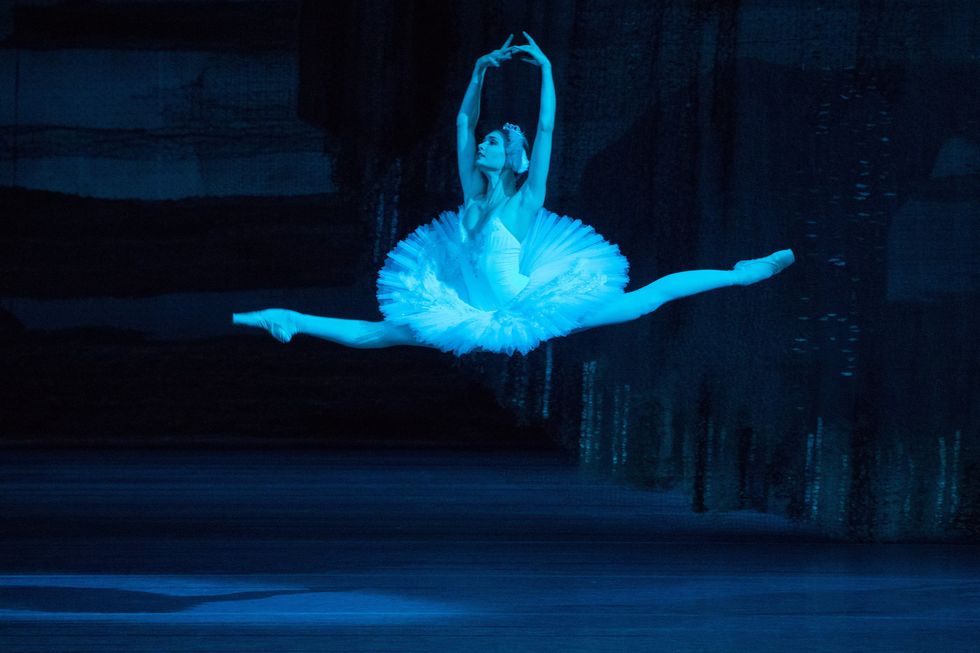 Kovaleva in "Swan Lake." Photo by M. Logvinov, Courtesy Bolshoi Ballet.