News
Dec. 12, 2017 10:00AM EST
Texas Ballet Theater's Brett Young as Edward Scissorhands in "The Nutty Nutcracker." Photo by Steven Visneau, Courtesy Texas Ballet Theater.
On December 15, Texas Ballet Theater will set aside its familiar Nutcracker costumes, variations and sets for their one-night-only performance of The Nutty Nutcracker. A satirical take on the classic story, The Nutty Nutcracker combines the most riotous in current pop culture and politics with Tchaikovsky's well-worn refrains.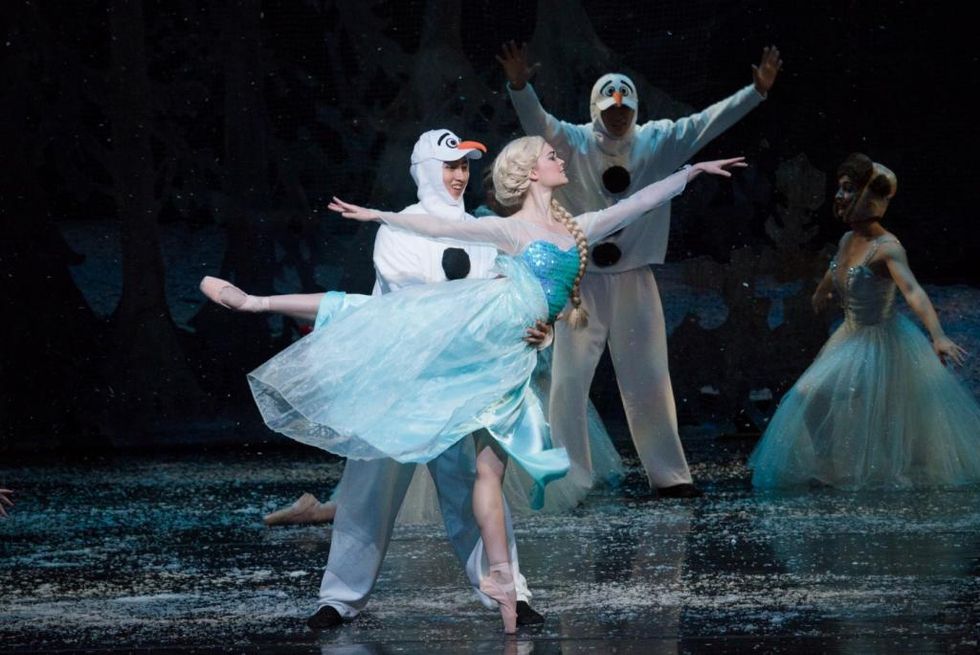 TBT dancers portray Elsa and Olaf in the snow scene of the Nutty Nut in 2015. Photo by Ellen Appel, Courtesy TBT.