News
Oct. 22, 2018 04:48PM EST
San Francisco Ballet is bringing six works from their Unbound: A Festival of New Works to The Kennedy Center this week. Here, dancers are pictured in Christopher Wheeldon's Bound To. Photo by Erik Tomasson, Courtesy The Kennedy Center.
Wonder what's going on in ballet this week? We've pulled together some highlights.

Keep reading...
Show less
Members of San Francisco Ballet in Justin Peck's Hurry Up We're Dreaming. Photo by Erick Tommason, Courtesy SFB.
We're giving away a pair of tickets to see San Francisco Ballet's Unbound: A Festival of New Works program at the Kennedy Center on October 26 at 7:30 pm in Washington, DC. Enter now to win!
Keep reading...
Show less
Miranda Silveira was a member of San Francisco Ballet's Trainee Program before making her way into the company. Here she's pictured in rehearsal for Balanchine's Serenade. Photo by Erik Tomasson, Courtesy SFB.
Receiving a second company or trainee contract can help bridge the gap from student to professional. Whether you make it into the main company afterwards or move on to another one, these years, if danced to the fullest, can be valuable to your life and career.
Keep reading...
Show less
Trending
Jul. 23, 2018 02:00PM EST
Boston Ballet principal Lia Cirio at age 15 in class at the Central Pennsylvania Youth Ballet summer intensive. Photo by Rosalie O'Connor, Courtesy Cirio.
It's hard to believe that summer intensive season is almost over! We hope you're learning, growing, having fun and making memories at your intensives this year.
Today, we're sharing seven dancers' favorite summer intensive memories.
Isabella Boylston, American Ballet Theatre
Photo Courtesy Boylston.
Summer Intensive: American Ballet Theatre
Age: 17
Perseverance
"I was 17 (although I looked about 14) and attended the ABT Summer Intensive. I was particularly excited to be there because the year before that I hadn't been accepted."
Outside the Studio...
"My mom, my best friend Lauren Post and I sublet a tiny one bedroom on the Upper West Side and had a blast exploring the city."
Dreams Come True
"That summer I was invited to join the ABT Studio Company—a dream come true!"
Paris Opéra Ballet étoile Dorothée Gilbert. Photo by Kyle Froman for Pointe.
You might be used to throwing on a leotard, tights and warm-ups each day, but now it's summer, and your schedule is different. Whether you're trying to dress to impress for a day off at your intensive or you're packing for a much-needed vacation during your company's summer break, the idea of wearing "real clothes" can leave you feeling paralyzed. Never fear! We've pulled some of our favorite dancers' street styles from past issues of Pointe to give you the summer style inspiration that you're looking for.
Keep reading...
Show less
News
Jun. 26, 2018 10:47AM EST
James Sofranko in Paul Taylor's Company B with San Francisco Ballet. Photo by Erik Tomasson, Courtesy SFB.
James Sofranko, longtime San Francisco Ballet soloist, will succeed Patricia Barker as Grand Rapids Ballet's new artistic director, effective July 1. Sofranko topped a list of 40 applicants from around the world to become only the fifth artistic director in GRB's 47-year history. The 38-year-old will continue his work with SFDanceworks, the Bay Area contemporary ballet company that he founded in 2014. Pointe spoke with Sofranko about his transition.
Had you been actively seeking an artistic directorship?
In a way. I had applied to two other places before to sort of test the waters. With my career at SFB nearing the end, I began thinking about it more and got excited about what I could potentially bring to a company such as Grand Rapids Ballet.
Keep reading...
Show less
News
Jun. 20, 2018 04:43PM EST
New San Francisco Ballet principal Wei Wang in Helgi Tomasson's Concerto Grosso. Photo by Erik Tomasson, Courtesy SFB.
Promotions season is well underway. Earlier this spring we covered exciting changes at Boston Ballet and Pennsylvania Ballet; now we're back with news from six more companies—English National Ballet, San Francisco Ballet, National Ballet of Canada, Miami City Ballet, Ballet West and Pittsburgh Ballet Theatre. (Stay tuned throughout the summer as additional companies release their updated rosters.) Here's who's doing a happy dance.

Keep reading...
Show less
Quinn Wharton
San Francisco Ballet soloist WanTing Zhao counts Old Hollywood actress Audrey Hepburn and current "it" model Bella Hadid as her major style icons—something which comes across in her own sartorial looks. Choosing classic pieces with on-trend elements (like her black turtleneck dress with its lace-up sleeves), Zhao also has an eye for detail, adding pops of bold color and accessorizing with delicate hoop earrings. "I usually wear turtlenecks, high-waisted jeans and sneakers," Zhao says of her off-duty style. "It's chic and comfy."
That description carries over to her studio look, too, which Zhao says is always a leotard with pink tights. "I usually wear my hair in a low bun with either a side or center part, and I like to wear a little bit of foundation, eyeliner and mascara—all from Tom Ford," she says.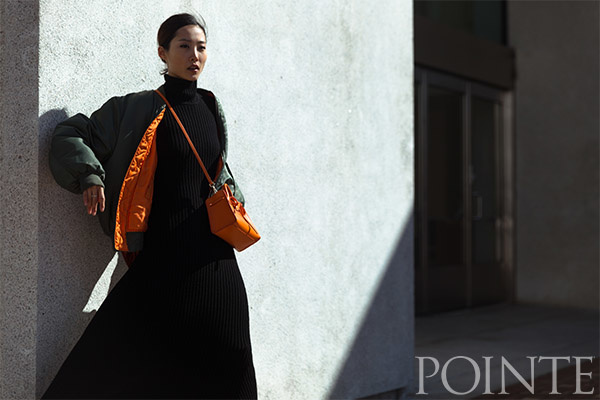 Quinn Wharton
Keep reading...
Show less
News
May. 24, 2018 05:33PM EST
Joffrey Ballet dancers Christine Rocas and Dylan Gutierrez in "Giselle." Photo Courtesy Spring to Dance Festival.
For the first time since its inception 11 years ago, Dance St. Louis' annual Emerson Spring to Dance Festival — May 25 and 26 at the University of Missouri–St. Louis' Touhill Performing Arts Center — will be curated by someone other than festival founder Michael Utoff. That job fell to newly hired programming consultant Terence Marling.
Hailed as "arguably the best dance buffet in the Midwest" by the Chicago Tribune, the popular festival is known for championing lesser-known regional dance artists and companies. It will retain that focus under Marling, along with representation by more familiar names such as Houston Ballet, Joffrey Ballet and Marling's former company, Hubbard Street Dance Chicago.
Keep reading...
Show less
Kochetkova and Karapetyan in "Romeo and Juliet." Photo by Erik Tomasson, Courtesy San Francisco Ballet.
Tragedy, romance and world class dancing, all from the comfort of your local movie theater? Sounds like your weekend plans are complete. On May 12, 13, and 15, San Francisco Ballet's Romeo & Juliet will be playing in select movie theaters around the country as part of Lincoln Center at the Movies: Great American Dance. Choreographed by SFB artistic director Helgi Tomasson, this version stars Maria Kochetkova and Davit Karapetyan in the title roles, making it particularly special: Karapetyan retired from SFB in 2017, and Kochetkova gave her final performance with the company just last week. Click here to find a showing near you.
Sasha De Sola wearing a orange shawl. "It's a hand-me-down from my good friend Madison Keesler," she says. "It's so warm and comfortable!" Photo by Quinn Wharton for Pointe.
Among the pointe shoes and fitness tools, San Francisco Ballet principal Sasha De Sola's dance bag is home to mementos from past travels. While on tour to Washington, DC, during her first year with the company, a fellow SFB dancer bought De Sola a patch from Florida, her home state. "I've been carrying it in my bag for 10 years. It has good memories and a little home-state pride," says De Sola. Her travel mug comes from a trip she took to Walt Disney World with friends after the season ended one year. "It brings me a little bit of happiness," she says.
Keep reading...
Show less
Dores André and Solomon Golding in Annabelle Lopez Ochoa's "Guernica," via YouTube.
In honor of its 85th anniversary, San Francisco Ballet has commissioned works from 12 internationally-recognized choreographers to contribute to the company's Unbound: A Festival of New Works, now in progress. Pointe spoke with Belgian-Colombian choreographer Annabelle Lopez Ochoa and corps member Solomon Golding about the process of making Guernica, Ochoa's work inspired by the painting of the same name by Pablo Picasso.

Keep reading...
Show less
From left: Jennifer Stahl, Lonnie Weeks and Sasha De Sola in rehearsal for Trey McIntyre's new work. Photo by Christian Peacock for Pointe.
Photography by Christian Peacock

Summer is always a lively time at San Francisco Ballet, as the dancers return from vacation and launch into rehearsals for the upcoming season. But last July through September felt absolutely electric with creativity as the company created 12 world premieres for Unbound: A Festival of New Works, a cutting-edge program that will run April 20–May 6 at the War Memorial Opera House.
Artistic director Helgi Tomasson invited a wish list of international choreographers to participate: David Dawson, Alonzo King, Edwaard Liang, Annabelle Lopez Ochoa, Cathy Marston, Trey McIntyre, Justin Peck, Arthur Pita, Dwight Rhoden, Myles Thatcher, Stanton Welch and Christopher Wheeldon. Each got about 12 dancers, three weeks' studio time and, aside from a few general guidelines, total artistic freedom.
Keep reading...
Show less
News
Apr. 16, 2018 05:00PM EST
YAGP 2018 New York Finals Week. Photo by VAM Productions, Courtesy YAGP.
Wonder what's going on in ballet this week? We've pulled together some highlights.
Youth America Grand Prix

After months of semi-finals, the final round of YAGP 2018 is finally here! This week, 1,800 finalists from 30 countries (chosen from the over 10,000 who auditioned) are gathered in New York. On April 18, the competition culminates in the Final Round at the Koch Theater at Lincoln Center, where the most promising participants will compete for scholarships and contracts with ballet schools and companies around the world. April 19 marks YAGP's Stars of Today Meet the Stars of Tomorrow gala, featuring finalists from the competition alongside international ballet stars including Dutch National Ballet principal Sasha Mukhamedov, American Ballet Theatre's Isabella Boylston and Daniil Simkin, and New York City Ballet principal Daniel Ulbricht, among others. YAGP is live-streaming the finals all week—you can check it out on their website. Also, keep an eye on Pointe's social media channels tomorrow, April 17, for an exclusive behind-the-scenes look at the competition.
Competing in YAGP this week? Here's a good luck message from ABT's Stella Abrera.
Keep reading...
Show less
News
Apr. 16, 2018 03:32PM EST
Kochetkova in Helgi Tomasson's Trio. Photo by Erik Tomasson, Courtesy SFB.
San Francisco Ballet announced this morning that principal dancer Maria Kochetkova will leave the company at the the end of the 2017–18 season. Her final performance date has not yet been announced, but it will be sometime during the company's Unbound Festival, April 20–May 6.
Keep reading...
Show less
News
Apr. 03, 2018 02:59PM EST
National Ballet of Canada's Francesco Gabriele Frola in "Nijinsky." Photo by Karolina Kuras, Courtesy NBoC.
What's going on in ballet this week? We've pulled together some highlights.
National Ballet of Canada Brings John Neumeier's Nijinsky to San Francisco
NBoC is bringing their acclaimed production of John Neumeier's Nijinsky to San Francisco's War Memorial Opera House April 3-8 as part of San Francisco Ballet's spring season. As part of a reciprocal agreement, SFB will tour to Toronto in an upcoming season. We're jealous that Bay Area audiences have the chance to see this thrilling ballet, which delves into the life and work of the famous 20th century choreographer and dancer Vaslav Nijinsky. Catch a glimpse in the below video.
Keep reading...
Show less
News
Mar. 19, 2018 04:00PM EST
Richmond Ballet dancers in "An Open Later..." by Matthew Frain. Photo by Sarah Ferguson, Courtesy Richmond Ballet.
What's going on in ballet this week? We've pulled together some highlights.
The Bolshoi Premiere of John Neumeier's Anna Karenina

Last July Hamburg Ballet presented the world premiere of John Neumeier's Anna Karenina, a modern adaptation on Leo Tolstoy's famous novel. Hamburg Ballet coproduced the full-length ballet with the National Ballet of Canada and the Bolshoi, the latter of which will premiere the work March 23 (NBoC will have its premiere in November). The production will feature Bolshoi star Svetlana Zakharova in the title role. This is especially fitting as Neumeier's initial inspiration for the ballet came from Zakharova while they were working together on his Lady of the Camellias. The following video delves into what makes this production stand out.
Keep reading...
Show less
Chyrstyn Fentroy and Francis Lawrence in "Tchaikovsky Pas de Deux" with Dance Theatre of Harlem. Photo by Renata Pavam, Courtesy Fentroy.
Taking a lower rank at a new company can feel risky. But whether you're breaking out of your comfort zone, yearning for bigger challenges or finding a better company fit, you can make a successful transition. Here are three ballerinas whose recent moves have advanced their growth and artistry.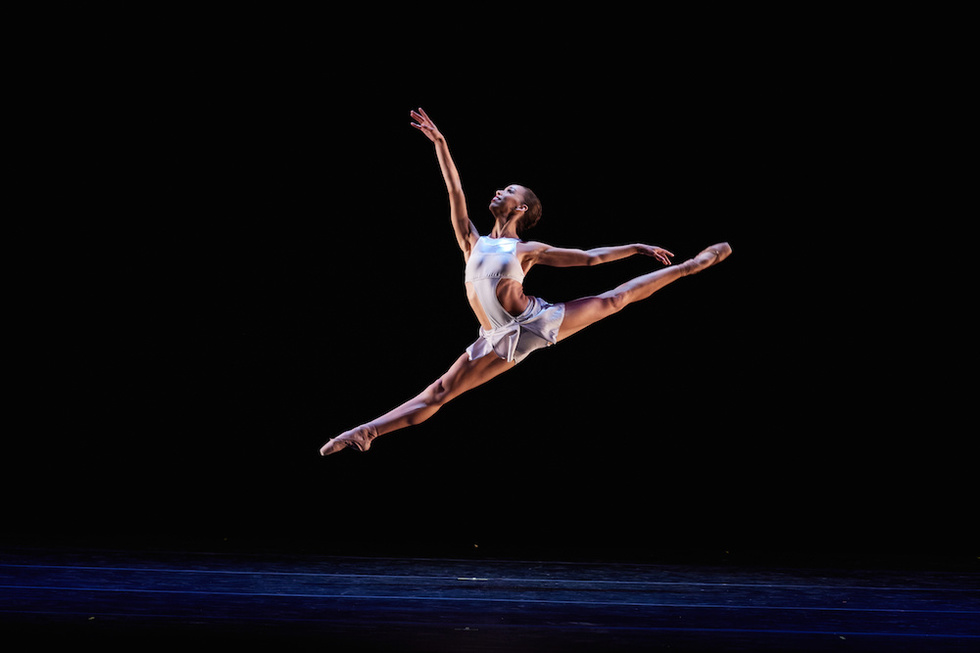 Fentroy at DTH. Photo by Rachel Neville, Courtesy Fentroy.
Chyrstyn Mariah Fentroy: Dance Theatre of Harlem to Boston Ballet
Although Dance Theatre of Harlem isn't a ranked company, Chyrstyn Mariah Fentroy spent much of her five years there dancing principal roles. She loved the touring, the repertoire and dancing beside her boyfriend, but she longed to try her luck at a larger company with more variety. And with DTH's mainly neoclassical focus, Fentroy felt her chances of dancing in a classical story ballet getting slim: "I wanted to do a full-length before it was too late."
Keep reading...
Show less
Trending
Mar. 07, 2018 02:25PM EST
From left: Photo via Mattel; Photo by Erik Tomasson, via San Francisco Ballet.
Mattel has just announced the newest 14 dolls in its Barbie Global Role Model series, and we're thrilled to see that San Francisco Ballet principal Yuan Yuan Tan has made the list. Tan joins the ranks of Misty Copeland, who was immortalized in Barbie form just last year.
The Barbie Shero program honors real women who have broken boundaries in their fields, and can act as an inspiration to the next generation of girls. Tan certainly fits that bill. She was both the youngest dancer ever promoted to principal in SFB's long history and the first Chinese-born ballerina to maintain a principal position at the top of the American ballet world. Her doll wears her Swan Lake Odette costume and is in relevé in white shoes (though any bunhead knows that those untucked ribbons would never pass). "It's important to me that young girls know that they can be anything they want to be, so they should dream big and never give up," Tan told the San Francisco Chronicle.
Keep reading...
Show less
News
Feb. 21, 2018 04:30PM EST
Garrett Anderson. Photo Courtesy Ballet Idaho.
Big news in Boise: Ballet Idaho has announced that Garrett Anderson will succeed Peter Anastos as the company's next artistic director, starting in July. Anderson, who had an extensive dance career as a soloist with San Francisco Ballet and Royal Ballet of Flanders, and later danced with Hubbard Street Dance Chicago, has a special connection with Ballet Idaho's home city. He performed with the Trey McIntyre Project in 2011 and later as a guest artist with Boise-based LED, a music, film and dance collaborative. Anderson has also served as the chair of the Dance Department at New Mexico School for the Arts in Santa Fe.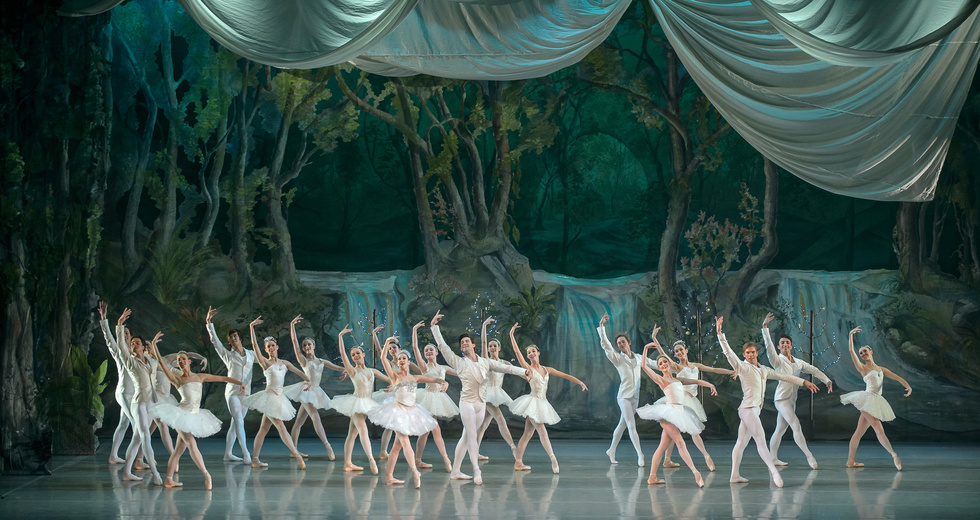 Members of Ballet Idaho in "A Midsummer Night's Dream." Photo by Mike Reid, Courtesy ballet Idaho.
Keep reading...
Show less
popular
Feb. 17, 2018 03:19PM EST
San Francisco Ballet in Balanchine's "Serenade." Photo via SFB on Instagram.
Following a week filled with Valentine's Day-inspired romantic ballets including Romeo and Juliet, Cinderella and Giselle, this week brings a varied mix of repertory from San Francisco Ballet, New York City Ballet and American Ballet Theatre (currently on tour in Chicago), as well as Pittsburgh Ballet Theatre's Swan Lake and Eugene Ballet's collaboration with local band Pink Martini.
San Francisco Ballet
San Francisco Ballet's program entitled Bright Fast Cool Blue is at the War Memorial Opera House through February 24 and features works by George Balanchine and Benjamin Millepied, as well as the SFB premiere of Justin Peck's Rodeo: Four Dance Episodes. The photos that the company has been posting of Balanchine's Serenade are absolutely gorgeous. From February 17-25 the company is also presenting Distinctly SF Ballet. This trio of works by artistic director Helgi Tomasson, Val Caniparoli and Myles Thatcher were all created for SFB. You can check out the program's trailer below.
Keep reading...
Show less
News
Feb. 13, 2018 10:30AM EST
New York City Ballet's Joseph Gordon and Tiler Peck in "Fancy Free." Photo by Paul Kolnik, Courtesy NYCB.
One of the titans among choreographers of the 20th century, Jerome Robbins will be celebrated by a number of ballet companies worldwide in 2018 for the centennial of his birth. He died in 1998 at age 79 after a prolific career. His rare talent enabled him to direct and choreograph Broadway hits (West Side Story, On the Town and Fiddler on the Roof, among many) and to create sublime ballets, such as Afternoon of a Faun for New York City Ballet; Fancy Free (his first ballet) for American Ballet Theatre; and NY Export: Opus Jazz for his short-lived troupe Ballets: U.S.A.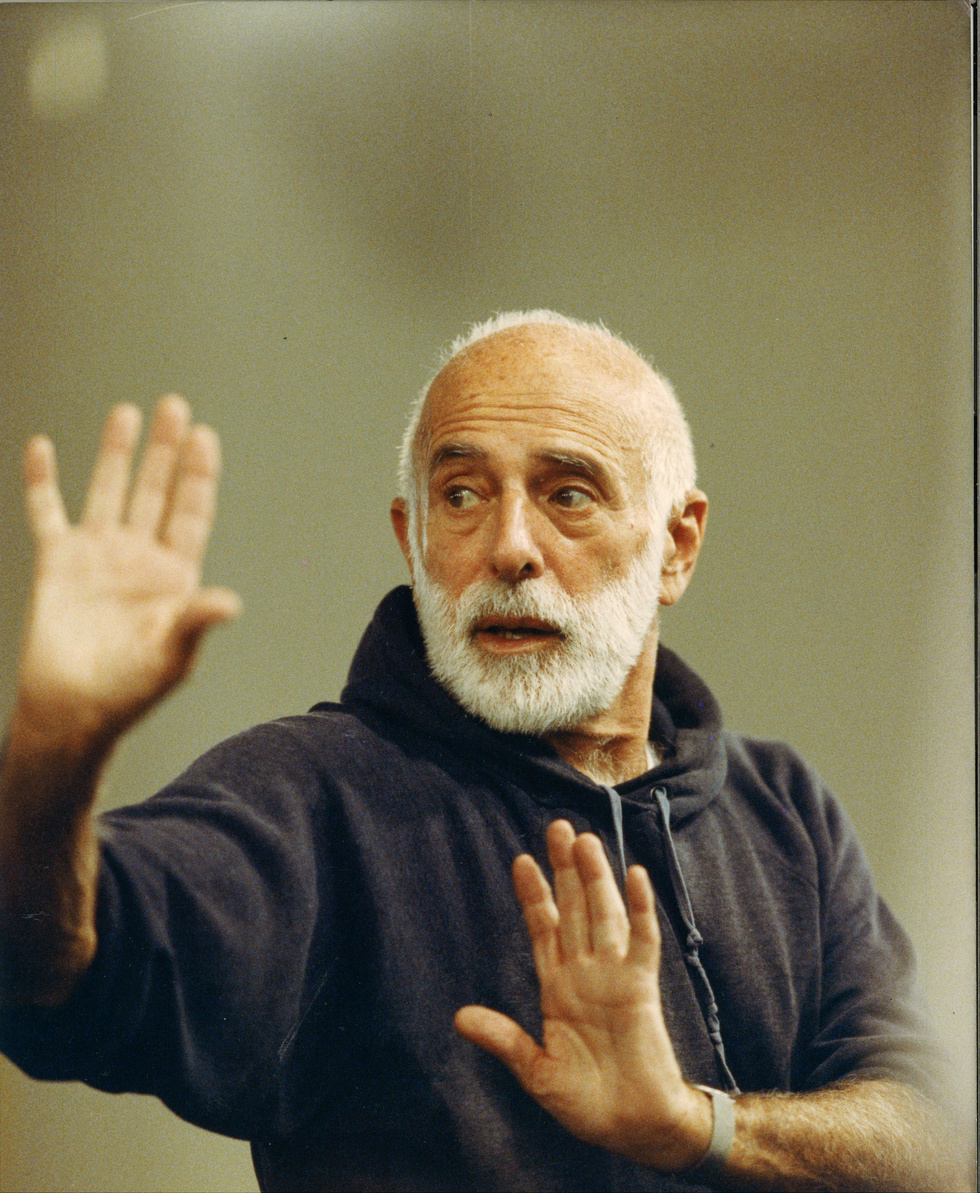 Jerome Robbins. Photo Courtesy Dance Magazine Archives.
Keep reading...
Show less
Johnston rehearsing her ballet "Filamentous." Photo by Erik Tomasson, Courtesy SFB.
Blake Johnston couldn't have planned a better year to join San Francisco Ballet. Not only has she dreamt of dancing for SFB since entering the company school in 2013, but the first-year corps member is also an aspiring choreographer. For Johnston, rehearsals for SFB's Unbound: A Festival of New Works means diving into a deep pool of creativity.

"I get to see all these new people, the whole process," Johnston, 21, says between rehearsals. "If I have a five-minute break, I'll run into the hallway to see if anything is happening."
Keep reading...
Show less
News
Jan. 05, 2018 01:41PM EST
Sofranko in William Forsythe's "Pas/Parts." Photo by Erik Tomasson, Courtesy Sofranko.
Today Grand Rapids Ballet announced that longtime San Francisco Ballet soloist James Sofranko will succeed Patricia Barker as its new artistic director, effective July 1, 2018.
The 38-year-old, now in his 18th season with SFB, topped a list of 40 applicants from around the world to become only the fifth artistic director in GRB's 46-year history.
Born in Marion, Indiana, Sofranko grew up in Cincinnati and trained at The Harid Conservatory and New York's Juilliard School. He joined SFB in 2000 and was promoted to soloist in 2007. From 2005­–2006 he performed the lead role of Eddie in the national tour of Twyla Tharp and Billy Joel's Broadway musical Movin' Out. He also has directing experience: In 2014 he founded his own contemporary ballet repertory company, SFDanceworks, which performs during the summer.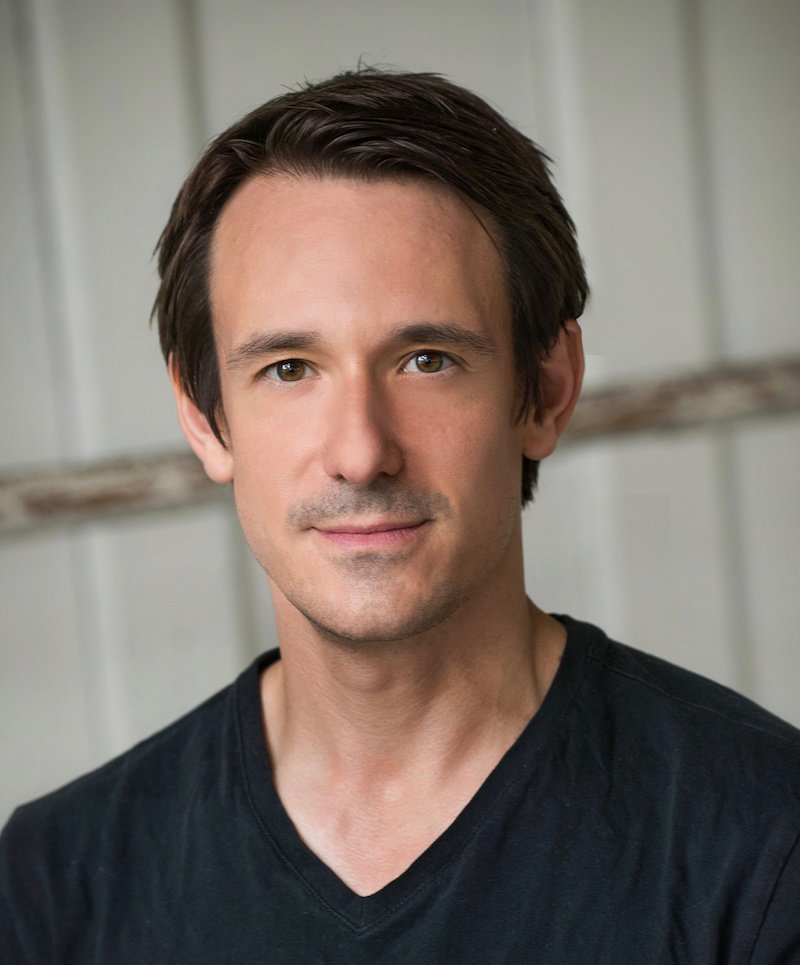 Photo by Andrew Weeks, Courtesy Sofranko.
Keep reading...
Show less
Cauthorn and Strongin, two to watch at SFB, in "Frankenstein." Photo by Erik Tomasson. Courtesy SFB.
Max Cauthorn was an on-the-rise corps member when he stepped into the title role of Liam Scarlett's Frankenstein last February; when the curtain came down, he was San Francisco Ballet's newest leading man. In his first full-length starring role, he carried the physically and emotionally demanding three-hour ballet with fluent technique and a natural charisma. But he didn't do it alone: In her own lead-role debut with SFB, soloist Lauren Strongin brought tenderness and steely integrity to Frankenstein's true love, Elizabeth.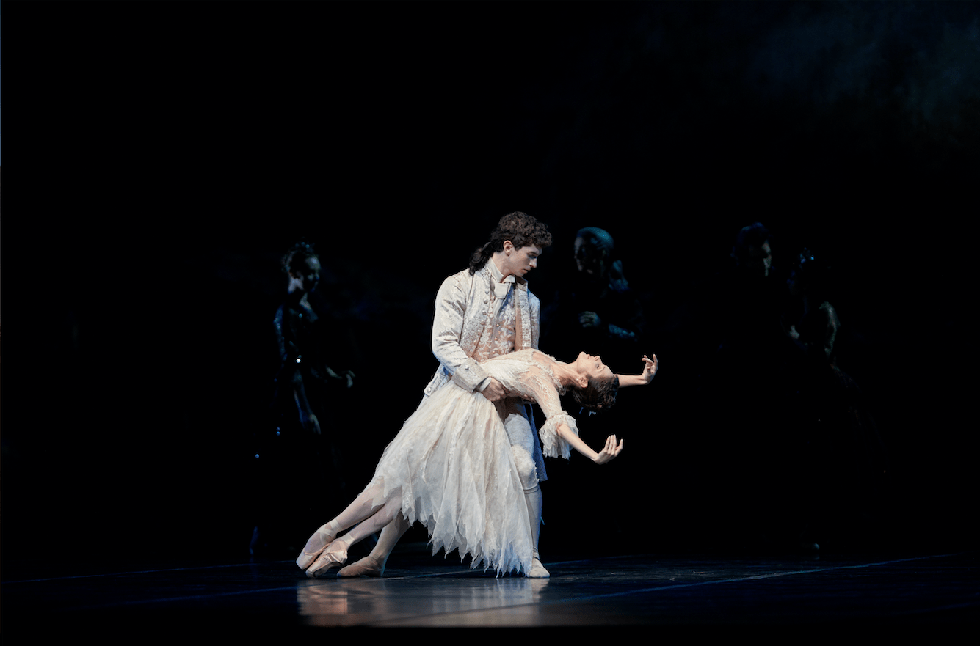 Photo by Erik Tomasson, Courtesy SFB.
Keep reading...
Show less
popular
Dec. 11, 2017 12:37PM EST
New York City Ballet's famous growing tree. Photo by Paul Kolnik, Courtesy NYCB.
Literary Roots

E.T.A. Hoffmann, a German writer, penned the eerie and dark tale "Nutcracker and Mouse King" in 1816. About 30 years later, the French writer Alexandre Dumas took the Nutcracker story into his own hands, lightening things up and softening the character descriptions. Dumas even cheered up the name of the protagonist. "Marie Stahlbaum" (meaning "steel tree," representing the repressive family Marie found herself in, which led her imagination to run wild) became "Clara Silberhaus" (translated to "silver house," a magnificent home filled with shiny magic.)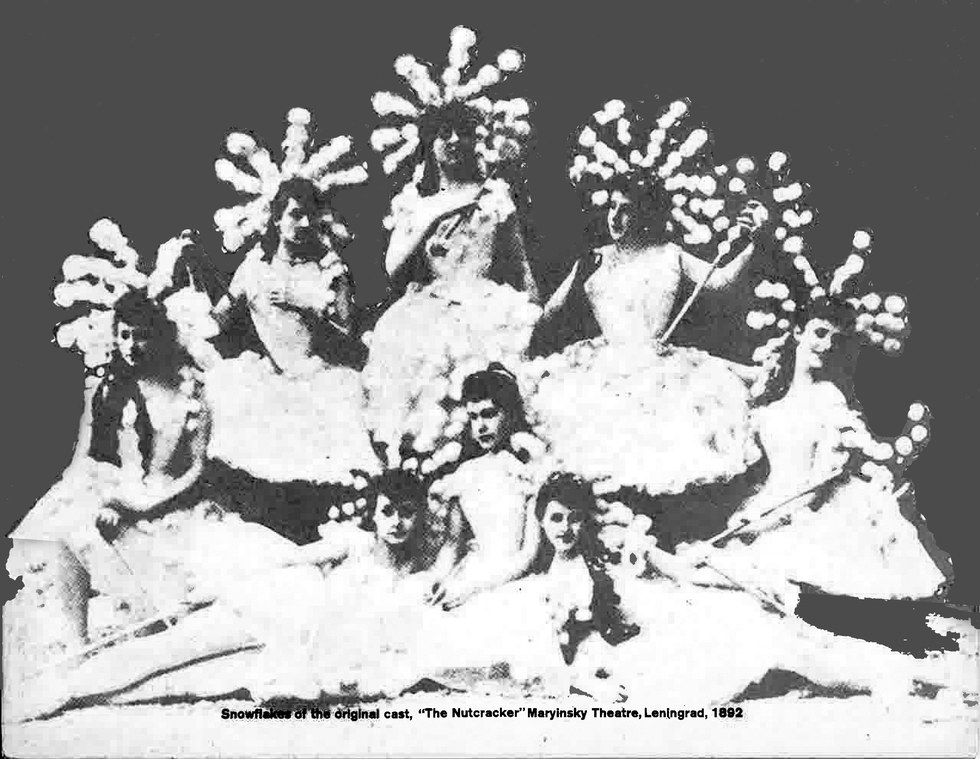 Snowflakes of the original cast, "The Nutcracker" at the Mariinsky Theatre, 1892. Photo by Walter E. Owen, Courtesy Dance Magazine Archives.
From Page to Stage
In 1892 St. Petersburg, choreographer Marius Petipa and composer Pyotr Ilyich Tchaikovsky pulled the story off the page and onto the stage of the Mariinsky Theatre. But Petipa fell ill while choreographing The Nutcracker and handed his duties over to his assistant, Lev Ivanov. Critics at the 1892 premiere were not pleased. Balletomanes felt the work to be uneven, and lamented the lack of a main ballerina in the first act. Many thought that the story was too light compared to historically based stories.
Out of Russia
Despite its initial reception, the ballet survived, partially due to the success of Tchaikovsky's score. Performances were scarce, though, as the Russian Revolution scattered its original dancers. The Nutcracker's first major exposure outside of Russia took place in London in 1934. Former Mariinsky ballet master Nikolas Sergeyev was tasked with staging Petipa's story ballets on the Vic-Wells Ballet (today The Royal Ballet) from the original notation. The notes were incomplete and difficult to read, yet Sergeyev persisted, and The Nutcracker made it to the stage.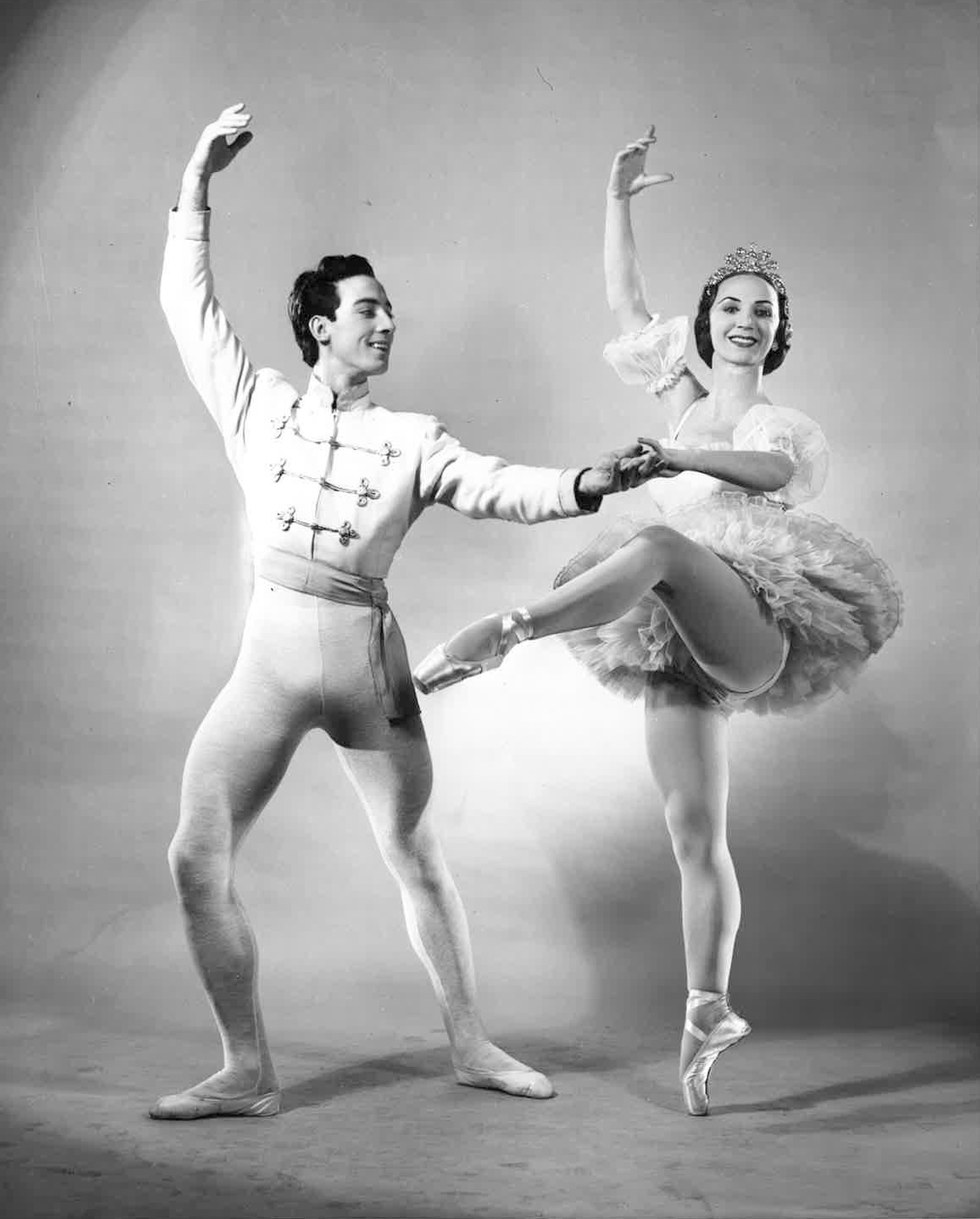 Dancers from ballet Russe de Monte Carlo in "The Nutcracker" pas de deux. Photo Courtesy Dance Magazine Archives.
Keep reading...
Show less
Members of San Francisco Ballet in company class as part of World Ballet Day LIVE 2017. Photo by Erik Tomasson via San Francisco Ballet on Instagram.
Last Thursday was World Ballet Day LIVE, the official 22-hour live-stream relay showcasing companies across the globe. If you were busy (we know that you don't always have the luxury to spend an entire day watching ballet), don't fret. Many of the companies involved recorded their classes, rehearsals and interviews from the day of, and we rounded them up for you to watch at your leisure. Careful, though; there are more than twenty hours of footage included here... make sure you take a break to, you know, sleep.
First up is San Francisco Ballet with a full five hours, including rehearsal for Balanchine's timeless classic, Serenade.
The Royal Ballet's WBD stream is split into three parts. Here's the first chunk, featuring company rehearsals of a few Sir Kenneth MacMillan ballets as well as Christopher Wheeldon's Alice in Wonderland (a measly two hours and 45 minutes). You can find part 2 here and the full company class here. The video also features a quick aerial tour of London from the balcony of the Royal Opera House.
Keep reading...
Show less
World Ballet Day camera crew at The Australian Ballet. Photo by Kate Longley, Courtesy The Australian Ballet.
For some of us, every day feels like World Ballet Day LIVE. But the official event takes place on Thursday, October 5, with a free 22-hour live-stream relay showcasing The Australian Ballet, Bolshoi Ballet, The Royal Ballet, National Ballet of Canada and San Francisco Ballet. Each will welcome the world into company classes, rehearsals and behind-the-scenes extras.
Keep reading...
Show less


Get Pointe Magazine in your inbox