Trending
Oct. 31, 2018 05:01PM EST
The 2018 Prix de Lausanne finalists. The 2019 competitors have just been announced. Photo Courtesy Prix de Lausanne.
Competition season is just around the corner. Today, The Prix de Lausanne announced the 80 dancers that will head to Switzerland February 3–10 to compete for scholarships and apprenticeships to the Prix's partner schools and companies.
By the numbers, 363 dancers (273 girls and 90 boys) from 40 countries applied. Nine jury members reviewed the video submissions and selected 71 dancers over the course of three days. Add in the nine preselected competitors for a grand total of 80 dancers (44 girls and 36 boys) hailing from 20 countries.
Out of that group, 10 are from the U.S. Get to know them below. There's another reason to follow these Americans: Last year, Aviva Gelfer-Mundl, one of the American Prix de Lausanne competitors, took home a big prize.
Stay tuned for more updates on the Prix in the months to come!
Keep reading...
Show less
Remie Goins, a student at International City School of Ballet in Atlanta, performs at the YAGP finals. Photo by VAM, Courtesy YAGP.
You've watched First Position, the 2011 documentary about dancers at Youth America Grand Prix. You've studied videos of past ballet competition winners online. Now, you're interested in joining those elite ranks by entering a competition yourself. But what if your school doesn't have a program set up to guide you through the process? Pointe asked four experts to break down what ballet competition newbies need to know.
Keep reading...
Show less
Photo via World Ballet Competition live stream.
Though the World Ballet Competition based in Orlando, FL, is already under way, it's not too late for for you to start watching from the comfort of your own couch. A live stream of the competition is available through Saturday, June 16, on both the competition's website and Facebook page. Missed the first two days of the competition? You can watch them in full here.
Keep reading...
Show less
Aviva Gelfer-Mundl competing at the 2018 Prix de Lausanne. Photo by Gregory Bartadon, Courtesy Prix de Lausanne.
At the beginning of the month, 74 young dancers from around the world gathered in Lausanne, Switzerland to compete in the 46th Prix de Lausanne. At the end of a packed week, eight candidates were named prizewinners, including 16-year-old California-native Aviva Gelfer-Mundl. One of seven Americans to enter the competition, Gelfer-Mundl—who trains both at V&T Classical Ballet Academy in Laguna Hills, CA and privately with Alla Khaniashvilli and Nazgul Ryskulova Shinn—was the only one to leave as a prizewinner. Pointe caught up with this nascent star to hear about her former career as a rhythmic gymnast, her time at the Prix and her plans to study at the Vaganova Ballet Academy in Russia next year.
Before ballet, you were a rhythmic gymnast. Why did you make the switch to ballet?

I started rhythmic gymnastics when I was around six or seven and I competed for several years. I was actually state champion and winner of the Junior Olympics in level 5. However at age 10 I got a really bad hamstring injury, and that caused me to reconsider if I really wanted to continue the sport. I wanted something easier on the body, so I started ballet and immediately fell in love with it.
Keep reading...
Show less
News
Feb. 05, 2018 01:21PM EST
Aviva Gelfer-Mundl, the only prizewinner from the USA, in front of the panel of judges. Photo Courtesy Prix de Lausanne.
After a packed week of class and coaching at the 46th Prix de Lausanne in Switzerland, 21 of 74 selected candidates were invited to compete in the Finals on Saturday for the chance to win scholarships and apprenticeships to one of the Prix's esteemed partner schools and companies, of their choice. The nine-member jury panel of esteemed dance professionals announced the eight prizewinners, listed below. You can watch the full Finals performance and awards ceremony on the Prix de Lausanne Facebook page.
Shale Wagman, 17, Canada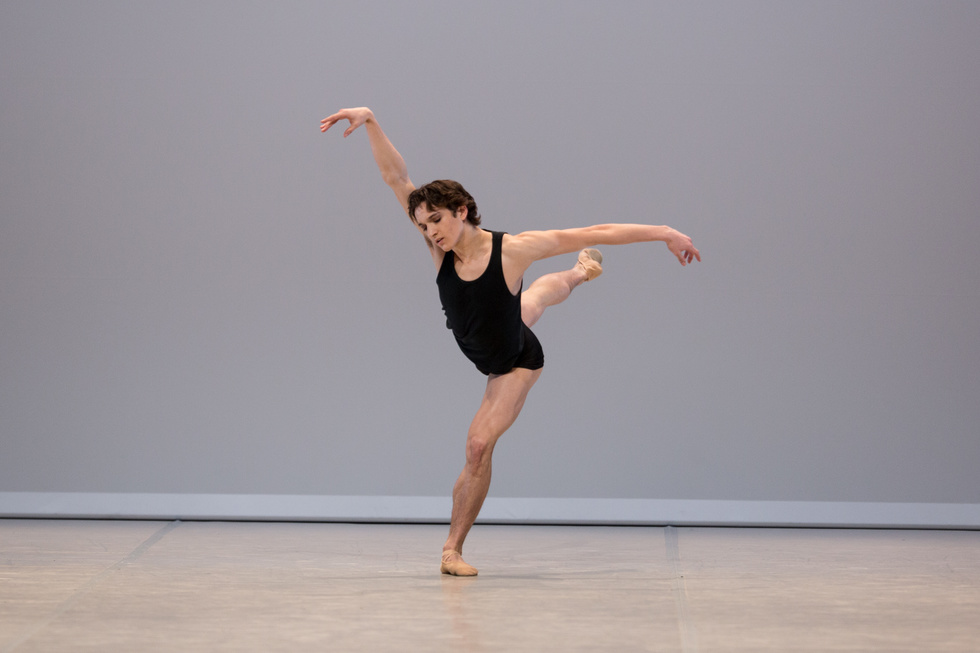 Photo by Gregory Bartadon, Courtesy PDL.
Keep reading...
Show less
Steven McRae at the 2003 Prix de Lausanne performing the variation from "Le Corsaire." Photo Courtesy Prix de Lausanne.
This week, young ballet dancers from across the globe have been studying and competing for coveted scholarships at the Prix de Lausanne. This infamous competition has been a launch pad for many of the ballet world's biggest stars. One such star is Royal Ballet principal Steven McRae, who was a prize winner in 2003 with these two outstanding performances in the finals.
While just a lanky 17 year-old in this clip, he nonetheless performs the virtuosic slave variation from Le Corsaire with aplomb. He brings impressive height and length to his jumps and conveys the character's pride and passion with intense eyes and a dramatically arched back in the final pose.
Keep reading...
Show less
News
Jan. 29, 2018 03:32PM EST
Contestants at the 2017 Prix de Lausanne in class before the jury. Photo by Pauline Daragon, Courtesy Prix de Lausanne.
Yesterday 74 young dancers from 16 different countries (including seven from the United States) gathered in Switzerland for the 46th edition of the Prix de Lausanne. The Prix is allowing ballet lovers everywhere to follow the week-long competition through a live video stream. From today through Thursday, the Prix is streaming an hour and a half of content each day from 3:00 to 4:30 pm Central European Time (9:00 am to 10:30 am EST) showing a mix of rehearsals, coaching, interviews and classes, with commentary by master teachers Naomi Stikeman and Jason Beechy. On Friday and Saturday the entirety of the Selections and Finals process will be live streamed. The Selections run from 9:30 am to 5:00 pm CET (3:30 am to 11:00 am EST) with commentary by Monique Loudières, and the Finals will be presented by 1980 Prix de Lausanne prize winner Deborah Bull on Saturday from 2:30 to 6:30 pm CET (8:30 am to 12:30 pm EST). The Finals can also be viewed in Chinese with commentary by 1994 prize winner CAO Chi. The daily live stream can be found on the Prix de Lausanne Facebook page. And if you don't want to get up in the middle of the night to watch live, that's no problem; the videos will remain on the page.
Keep reading...
Show less
popular
Nov. 20, 2017 04:20PM EST
Artists of Pennsylvania Ballet rehearsing for "The Sleeping Beauty" for the 2017/18 season. Photo by Arian Molina Soca, Courtesy Pennsylvania Ballet.
Today the Pennsylvania Ballet's board of trustees announced the appointment of Shelly Power as its new executive director. Having been involved in the five-month international search, company artistic director Angel Corella said in a statement released by PAB that he's "certain Shelly is the best candidate to lead the administrative team that supports the artistic vision of the company." Power's official transition will begin in February. This news comes at the end of a few years of turmoil and turnover at PAB, including the departure of former executive director David Gray in June.
Keep reading...
Show less
Trending
Nov. 07, 2017 05:23PM EST
Jordan Coutts. Photo via Instagram.
We've turned our clocks back and pulled out our scarves and hats. That can only mean one thing—winter's coming. And with it, the Prix de Lausanne. After carefully viewing video submissions from 380 dancers (297 girls and 83 boys), the Prix's jury of dance world professionals narrowed the pool down to 69 candidates. With the addition of nine candidates preselected at the Youth American Grand Prix in New York, the International Ballet and Choreography Competition in Beijing and the Prix de Lausanne's South American preselection in Montevideo, a total of 78 total candidates will be making their way to Switzerland in January. Get to know the seven U.S. competitors here, and stay tuned for more updates on the Prix in the coming months.

Finnian Carmeci, School of Oregon Ballet Theatre
Get to know 14-year-old Finnian Carmeci in this video interview from his Portland, Oregon–based school. Though Carmeci didn't start dancing until he was 12, he has focused on his technique and strength building and has skyrocketed through his school's curriculum.
Jordan Coutts, V&T Classical Ballet and Dance Academy
Jordan Coutts trains at V&T Classical Ballet and Dance Academy in Laguna Hills, California. Founders Victor and Tatiana Kasatsky teach a classic Vaganova style.
Here's Coutts in a variation from Paquita at the Moscow International Ballet Competition this summer.
Keep reading...
Show less
Cesar Corrales photographed by Nathan Sayers for Pointe.
This is Pointe's October/November 2017 Cover Story. You can subscribe to the magazine here, or click here to purchase this issue.
At just 20 years old, Cesar Corrales has skyrocketed to principal at English National Ballet.
English National Ballet was midway through a precise but polite performance of William Forsythe's In the middle, somewhat elevated last spring when Cesar Corrales burst into view. The 20-year-old principal turned his solo, a minor one in Forsythe's ballet, into a blaze of technical power and audacious phrasing. The tension at London's Sadler's Wells ratcheted up several notches, and his colleagues joined in his contagious energy.
It wasn't the first time Corrales had raised the stakes on stage. In three short seasons with English National Ballet, he has gone from promising virtuoso to one of the British companies' most vital members. Even among the outstanding crop of men hired by artistic director and principal dancer Tamara Rojo, Corrales' feline technique and generous presence have stood out in ballets including Le Corsaire and Akram Khan's Giselle.
Keep reading...
Show less
popular
Sep. 15, 2017 05:01PM EST
Photo by Maïlys Fortune
If you've been dreaming of the day when you could apply to participate in the annual Prix de Lausanne competition, your wait may have just gotten a little shorter. This year, the international scholarship competition held in Lausanne, Switzerland, is lowering its minimum age requirement to dancers who are 14 years and 6 months.
Keep reading...
Show less
Rebecca Rhodes (center) in Balanchine's "Theme and Variations" Photo by Erik Tomasson, Courtesy of San Francisco Ballet
Being in the corps can be pretty unforgiving. You dance in nearly every performance, it sometimes feels like you're only onstage to add to the scenery, and you're expected to fit in—while still vying for soloist roles. It's enough to make even the most determined dancer lose steam. Pointe spoke with three corps de ballet dancers about how they use a combination of self-discipline and creativity to keep themselves motivated.
Shine in Class
After a few years, morning class can feel like a chore—especially during heavy rehearsal periods when your body just wants to rest. But rather than viewing it as a drag, try reframing class as a chance to show your best, hardest-working self. For San Francisco Ballet corps member Rebecca Rhodes, class is a time to push harder, not slack off. "It's a great time to be noticed," she says, especially for dancers hoping to be cast in featured roles. "I make sure to do every combination two or three times, and I try not to pick and choose what's comfortable," she says.
Keep reading...
Show less
Photo by Gregory Bartadon, Courtesy Prix de Lausanne.
Lauren Hunter stands with her feet tightly crossed in fifth position, the number 102 pinned to the front of her leotard. The 15-year-old California native, who trains at Peninsula School of Performing Arts, is a long way from home, but she's one step closer to achieving her dream of dancing professionally. Around her are dancers from Asia, Australia, South America and Europe, all candidates for the Prix de Lausanne, an international scholarship competition held each January in Switzerland. For the next week, a nine-member jury will carefully evaluate them during classes, coaching sessions and performances for a chance to win scholarships to major ballet schools. "I thought it would be a good time for me to open my horizons, to meet new people and see what the professional world is really like," she says.

Keep reading...
Show less
News
Feb. 05, 2017 02:29AM EST
What a week it's been! Yesterday, the 20 Prix de Lausanne finalists took the stage for a final chance to win scholarships and apprentice contracts with some of the world's major ballet institutions. Throughout the week, I've had the privilege of observing all 67 talented dancers in classes and onstage, and there's no way I would have been able to make a decision. The talent and determination from these budding young artists is unprecedented. To quote Hamburg Ballet artistic director John Neumeier, who received a Lifetime Achievement Award at last night's awards ceremony, "There are no firsts or seconds in human beings."
Nevertheless, eight dancers won a scholarship to enter one of the 68 Prix de Lausanne partner schools and companies of their choice.
They are, in order of ranking:
Michele Esposito, 17, Italy
Gregory Batardon, Courtesy PdL.
2. Marina Fernandes de Costa Duarte, 17, Brazil
Gregory Batardon, Courtesy PdL.
3. Taisuke Nakao, 17, Japan
Photo by Gregory Batardon, Courtsy PdL.
4. Koyo Yamamoto, 15, Japan
Gregory Batardon, Courtesy PdL.
5. Lauren Hunter, 15, USA
Photo by Gregory Batardon, Courtesy PdL.
6. Stanislaw Wegrzyn, 18, Poland
Gregory Batardon, Courtesy PdL.
7. Diana Georgia Ionescu, 16, Romania
Gregory Batardon, Courtesy PdL.
8. Sunu Lim, 17, South Korea
Gregory Batardon, Courtesy PdL.
In addition, four other awards were given out:
Denilson Almeida. Gregory Batardon, Courtesy PdL.
Contemporary Dance Prize: Michele Esposito, Italy
Audience Favorite Award: Marina Fernandes de Costa Duarte, Brazil
Rudolf Nureyev Foundation Artistic Award: Denilson Almeida, 16, Brazil
Best Swiss Candidate Prize: Michele Esposito of Italy (a student at Tanz Akademie Zurich, in Switzerland)
Over the next month, the winners will work with the Prix de Lausanne to determine which school or company will be the best fit, with their decisions listed on the website.
The Prix's networking forum allows non-finalists, as well as those finalists who didn't receive a scholarship, to be considered by partner schools' teachers and directors. Those results will also be posted to the website later in the year. Congratulations to all!
For more news on all things ballet, don't miss a single issue.
Views
Feb. 03, 2017 04:51PM EST
Benedict Sabularse in John Neumeier's Vaslaw. Photo by Gregory Batardon, Courtesy Prix de Lausanne.
It's Thursday morning at the Prix de Lausanne, and San Francisco Ballet School director Patrick Armand is teaching class. In the front row stand John Edmar Sumera, 16, and Benedict Sabularse, 17, two candidates from the Philippines. Each has a juicy plié and strong pirouettes, but what's even more apparent is how eagerly they soak up Armand's corrections--and how quickly they apply them. There's perhaps a reason for their sense of urgency: they've only been training for three years. But there's more to it than that. Both young dancers started ballet classes through the Tuloy Foundation, a nonprofit organization for poor, abandoned and homeless children that works with the Department of Social Welfare and Development in the Philippines. Founded in 1993, it provides rehabilitation services, vocational schooling and supervised housing for approximately 200 children.
Tuloy Foundation also has a thriving ballet program through a partnership with Academy One Music and Dance Center, where Sumera and Sabularse receive free training. (It set up a special Facebook page to cheer the boys on.) "We're not a national school, but we're serious about what we do," says Academy director Cherish Garcia. "These two boys took to it quite naturally." So much so that both have attended summer intensives on scholarship at The Royal Ballet School.
John Edmar Sumera dancing a variation from Coppelia. Photo by Gregory Batardon, Courtesy PdL.
While Sumera and Sabularse originally took classes three times a week, their teachers Jeffrey and Pamela Espejo ramped up their training to six days a week to prepare for the Asian Grand Prix last August. "I thought, if they do well, we'll try the Prix de Lausanne," says Garcia. To their surprise, Sumera won silver and Sabularse placed fourth and received a special award.
Both boys dream of dancing professionally with a company like American Ballet Theatre. "I always tell them their future is not in our country," says Garcia. "There's not much in terms of work for a ballet dancer." While neither moved on to Saturday's finals, they hope that their performances at the Prix result in a scholarship offer to a professional ballet school. "We're meeting new teachers and making new friends," says Sabularse. "It's been a very good experience."
For more news on all things ballet, don't miss a single issue.
News
Feb. 03, 2017 02:59PM EST
After a long day of classical and contemporary performances, 67 candidates for this year's Prix de Lausanne were whittled down to 20 finalists, including one American: 15-year-old Lauren Hunter. Dancers from Asia (Japan, South Korea and China) dominate the list, but there are also finalists from Australia, Brazil and various countries in Europe.
Here's a rundown of who will be performing at the finals tomorrow:
Lauren Hunter. Photo by R. Buas, Courtesy Prix de Lausanne.
Girls, 15-16 years old
Lauren Hunter, 15, USA (Peninsula School of Performing Arts)
Yuika Fujimoto, 15, Japan (Koike Ballet Studio)
Jessi Seymour, 15, Australia (Alegria School of Ballet)
Sunmin Lee, 16, South Korea (Seoul Arts High School)
Rafaela Henrique, 16, Brazil (Especial Academia de Ballet)
Diana Georgia Ionescu, 16, Romania (Tanz Akademie Zurich)
Boys, 15-16 years old
Koyo Yamamoto, 15, Japan (Acri Horimoto Ballet Academy)
Edoardo Sartori, 16, Italy (Academia Veneta di Danza e Balletto)
Denilson Almeida, 16, Brazil (Petite Danse School of Dance)
Joshua Jack Price, 16, Australia (Amanda Bollinger Dance Academy & The Dance Centre)
Jingkun Xu, 16, China (Shanghai Dance School)
Alessandro Frola, 16, Italy (Professione Danza Parma)
Girls, 17-18 years old
Ji Min Kwon, 17, South Korea (Seoul Arts High School)
Marina Fernandes da Costa Duarte, 17, Brazil (Académie Princess Grace)
Fangqi Li, 18, China (The Secondary Dance School of Beijing Dance Academy)
Boys, 17-18 years old
Sunu Lim, 17, South Korea (Sunhwa Arts High School)
Michele Esposito, 17, Italy (Tanz Akademie Zurich)
Taisuki Nakao, 17, Japan (Akademie des Tanzes)
Riku Ota, 18, Japan (John Cranko Schule)
Stanislaw Wegrzyn, 18, Poland (Ballett-Akademie Hochschule für Musik und Theater München)
Tune in to Prix de Lausanne's website for a live stream of the finals Saturday, February 4, from 8am‑noon.
For more news on all things ballet, don't miss asingle issue.
Views
Feb. 01, 2017 05:18PM EST
How does it feel to be a competitor at the Prix de Lausanne? It's day three of the annual week-long competition in Lausanne, Switzerland, and the more than 70 dancers are managing long yet exhilarating days full of classes and coaching sessions, while being evaluated by a nine-member jury. On top of that, the students from North and South America, Asia and Australia have a major time difference to contend with. "The jet lag was okay at first, but now it's starting to get to me," says Nayeli Paez, 17, from Mexico. "It was so hard to get up this morning!"
Candidates for the 2017 Prix de Lausanne in an onstage class. Photo by Rodrigo Buas, Courtesy Prix de Lausanne.
And there's another challenge: The stage is raked, or sloped towards the audience. On Monday, you could see the candidates struggle through their turns and jumps as they tried to adjust. "It's really steep," says 17-year-old Houston Ballet II dancer Caroline Perry. She's performing Giselle's Act I variation, which includes traveling hops on pointe. At the end, she says, "you're going downstage, so you want to speed up or fall forward. I have to keep my weight back." Fellow HBII dancer Andrew Vicseri, 17, learned a trick from his teacher: "If you look slightly up whenever you do turns or tours, it will put you on balance because it will help keep your weight back and project more."
The competition's week-long format has helped everyone grow more comfortable in class and onstage. This is especially true for the contemporary portion, which is given equal emphasis. By today, many of the boys were looking more confident for the judges in Didy Veldman's contemporary class. (At one point, they even had to make crazy facial expressions in slow motion.) Each dancer is also receiving private coaching on both their classical and contemporary variation (a piece from John Neumeier's repertoire). Paez, who moved to the U.S. to dance with HB II, notes that Hamburg Ballet ballet master Laura Cazzaniga helped give her solo from Nocturnes more artistic context. "She told me that I have to create my own story," she says. "It's a variation about dreams and memories, so I'm thinking of my home in Mexico and the memories that I've had there."
Stanislaw Wegryzn being coached by Yohan Stegli in John Neumeier's Vaslaw. Photo by Rodrigo Buas, Courtesy Prix de Lausanne.
Everyone I spoke with said that the best part of the Prix so far has been meeting new people from all over the world. "It's just so magical, the atmosphere," says 18-year-old Stanislaw Wegryzn of Poland, who hopes the competition will lead to a job offer. "I think in the future all of us will be dancing professionally, and all of us will be friends."
Twenty finalists will be chosen on Friday, with finals taking place on Saturday, February 4. Both events will be broadcast via live stream at prixdelausanne.org.
For more news on all things ballet, don't miss a single issue.
News
Jan. 25, 2017 04:32PM EST
Set your alarms! For the third year in a row, Prix de Lausanne, the prestigious international ballet competition held annually in Lausanne, Switzerland, will be live-streamed. More than 70 young dancers, ages 15 to 18, have been chosen through a careful video selection process; 17 countries will be represented in total. The live-stream will go inside candidates' practice sessions, as well as their classes and coaching sessions. Catch interviews with dancers, teachers, choreographers and jury members, and, of course, the finals on February 4.
Madison Young, second prize winner of the 2016 Prix de Lausanne. Photo by Gregory Batardon, via Instagram.
For those of you unable to watch (it is, after all, a six to nine hour time difference depending on your time zone), recorded live sessions will be available on ARTE Concert and YouTube the next day. Oh, and if you look closely, you may even see me! I'll be attending the Prix to moderate three Daily Dance Dialogues, and to update you on how things are going.
Five American dancers will be among the candidates: Caroline Perry, 16, and Andrew Vesceri, 17, from the Houston Ballet Academy; Lauren Hunter, 15, from Peninsula School of the Performing Arts in Torrance, California; Bret Coppa, 17, from University of North Carolina School of the Arts; and Max Follmer, 17, from the School of Richmond Ballet. Tune in to the Prix de Lausanne YouTube channel to watch them live at the times listed below. (Hours are yet to be confirmed, so check the website for updates.)
Monday (1/30): 9–10:30 am EST
Tuesday (1/31): 9­–10:30 am EST
Wednesday (2/1): 9–10:30 am EST
Thursday (2/2): 9–10:30 am EST
Friday (2/3)—Selections: 3:30–6:15 am EST (15–16 year olds)
8 am–11:30 am EST (17–18 year olds)
Saturday (2/4)—Finals: 8:30 am–12 pm
For more news on all things ballet, don't miss a single issue.
Kyle Froman for Dance Magazine.
As told to Madeline Schrock and Nancy Wozny.
We asked five frequent judges for their advice, their pet peeves and their approach to the scoring process.
Peter Stark
Head of the men's program at Boston Ballet School, associate director of Boston Ballet II
Valentina Kozlova IBC, Youth America Grand Prix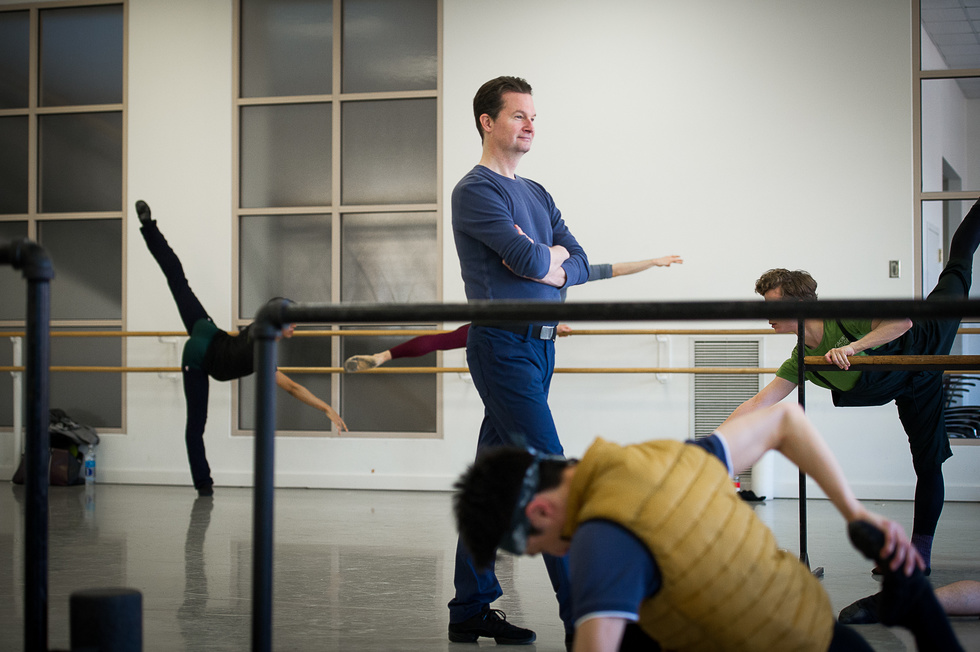 Igor Burlak, Courtesy Boston Ballet.
I am an advocate for competitions. I know there are people who are against them, but dancers can learn a lot when they're working one-to-one versus in a classroom setting. My mentor Bruce Marks, who was chair of the USA International Ballet Competition in Jackson for many years, said, "the process is the prize." It's true. As a coach, I've had dancers win and lose, but I certainly feel like the process of setting a goal and working on something is valuable.
Keep reading...
Show less
News
Aug. 30, 2016 05:27PM EST
It's that time again! Prix de Lausanne registration opens on September 1.
Every year, the Prix de Lausanne brings some of the world's best ballet students together, pushes them to the next level and changes lives. We're not exaggerating: You've probably heard Maria Kochetkova's story about entering the competition against her teacher's wishes, winning and starting on the path toward international ballet stardom.
The competition runs January 29 to February 5, 2017, in the city of Lausanne, Switzerland. Last year, 67 dancers were selected to compete, and 20 of them advanced to the final rounds. The prizes are significant: Scholarship winners are awarded 16,000 Swiss Francs to cover the cost of living at summer intensives, while other prizes include diplomas or even contracts.
We love seeing students earn summer intensive scholarships and apprenticeships, and we especially love that the competition is live streamed! With former Houston Ballet Academy director Shelly Power as the new competition director, it looks like there are fresh ideas at this year's event. And we're sure the dancing will be as stellar as ever.
2016 silver medalist Madison Young (photo by Gregory Batardon, Courtesy Houston Ballet)
Click here and here for all the detailed application information—registration will be open until September 30.
For more news on all things ballet, don't miss a single issue.
News
Aug. 30, 2016 05:25PM EST
Power leading class at Houston Ballet Academy. Photo by Amitava Sarkar, Courtesy Houston Ballet.
In September, former Houston Ballet Academy director Shelly Power will take up her post as Prix de Lausanne's first dual artistic director and CEO—just in time for the competition's 45th anniversary. And she has ambitious plans for its future. Power wants to expand the annual one-week competition into a year-round dance hub, instituting choreography workshops and nurturing leadership qualities in participants. "Oftentimes, students are myopic," she says. "It's all about getting their training and getting into a company. But if you plant leadership seeds at a young age, they become true ambassadors for the art form."
Keep reading...
Show less
Views
Feb. 16, 2016 03:54PM EST
Photo by Gregory Batardon, Courtesy Houston Ballet
Madison Young is having the best month ever. Two weekends ago, the 17-year-old Houston Ballet II dancer was performing her heart out at the Prix de Lausanne, the prestigious scholarship competition held every year in Lausanne, Switzerland. Sixty-seven young dancers from around the world were selected to compete, and Young—the only American among the 20 finalists—impressed the jury enough to win second place. Upon her return to the States last Tuesday, she was offered an apprenticeship with Houston Ballet. Here, Young talks with Pointe about her experience.
Why did you want to go to the Prix de Lausanne?
So many talented dancers who have come out of it are now principals, and it's an amazing way to meet other dancers from around the world. I think that's why I wanted to go—to meet people and build bridges with them.
How far in advance did you start preparing?
We started in the beginning of December. We had to squeeze in practices between Nutcracker performances and rehearsals, so any free time that we had we'd be like, Okay, let's run it! Then in January, after Nutcracker died down, we really went full steam ahead. We had to choose one contemporary variation and one classical—I chose Sleeping Beauty.
What was your schedule like once you got there?
In the morning we'd start with ballet or contemporary. Sometimes the jury would come watch class and score us. Afterwards, we'd have a lunch break, then contemporary and coaching sessions. Everyone performed their variations and contemporary piece that Friday night. About a half hour after the show, the jury announced who would be dancing in the finals the next day.
Young in class at Prix de Lausanne. Photo by Gregory Batardon, Courtesy Houston Ballet
What's it like having a jury watch you take class?
It makes me very nervous, but I just have to stay calm and think about it as a regular technique class. It's what I do every day—it's what I've been trained to do. But the jury is made up of all these incredible dancers who I idolized growing up! It was nerve-racking but awesome at the same time.
What were the coaching sessions like?
Our own coaches weren't allowed to work with us at the Prix de Lausanne—they provided us with one. For the first coaching session, each candidate was allotted eight minutes. For the second one, we each had only four minutes—it was like, here's the information and it's up to you to fix it. Cynthia Harvey, a former principal at American Ballet Theatre, coached me. She offered a new perspective, a new way to think about things.
Were you able to socialize much with the other dancers?
Oh, a lot! We had long lunch breaks sometimes, and we'd all sit at the same table and talk. Almost everyone spoke English. But even if they only spoke a little, it was enough to have a simple conversation.
Before your performances, how did you calm your competition nerves?
I stayed backstage while I was waiting for my turn because I like to support everyone else. It made things a lot easier, mentally, to know that there were people out there rooting for you and that you were rooting for them. I also went through the whole dance in my head and my upper body—I tried not to worry about what was happening below, because once you're out there, you're performing for the audience. Then, I took a really deep breath before I went on because it calms my nerves and brings my heart rate down, and it reminds me to just perform.
How did you feel about placing second?
It was exhilarating! I immediately looked for my teacher, HB II ballet mistress Sabrini Lenzi, when the curtain came down because I couldn't have done it without her. It also hit me that suddenly all these doors opened that weren't open before.
What was the best thing about your experience?
The people, from the teachers to the coaches to the jury to the students. Talking to them and meeting them was my favorite part. I'll definitely be keeping in touch.
Here 's a list of all the 2016 Prix de Lausanne prize winners:
Hang Yu, 16, China

Madison Young, 17, USA

Vincenzo Di Primo, 18, Italy

Leroy Mokgatle, 16, South Africa

Laura Fernandez, 18, Switzerland

Junnosuke Nakamura, 16, Japan

Dingkai Bai, 16, China
Contemporary dance prize: Laura Fernandez and Vincenzo Di Prima
Best Swiss Candidates: Laura Fernandez
Audience favorite: Leroy Mokgatle
Prix Jeune Espoir: Danbi Kim, 15, South Korea
For more news on all things ballet, don't miss a single issue!
News
Jan. 29, 2016 03:12PM EST
Iana Salenko, photo courtesy Zarely.
If you're wishing events like World Ballet Day LIVE came around more than once a year, you're in luck: Next week brings not one, but two ballet livestreams that you can enjoy right from your phone or computer. Mark your calendars, and prepare for a week of stellar ballet:
Zarely's first World Online Gala. This Sunday, more than 20 principal dancers from around the world will participate in a 10-hour online performance. The star-studded lineup includes Staatsballett Berlin's Iana Salenko, American Ballet Theatre's Isabella Boylston and James Whiteside, San Francisco Ballet's Yuan Yuan Tan, New York City Ballet's Lauren Lovette and The Australian Ballet's Amber Scott—to name just a few. The dancers will perform their favorite classical or contemporary works, and share personal stories of their own dance journeys. The event promises to be an inspiring way to kick off your week.
Catch it: January 31, beginning at 10:30 am EST. Watch the livestream here.
Yuan Yuan Tan, photo courtesy Zarely.
The 44th Prix de Lausanne. After all that starpower, tune in on Monday for the beginning of the 2016 Prix de Lausanne, and watch some of ballet's most exciting emerging talent. All week, the annual competition will stream daily backstage events, giving viewers behind-the-scenes access to the action. It all culminates in the finals on Saturday, February 6, when 20 young dancers will compete for one-year scholarships at the Prix's partner schools and companies. This will be livestreamed as well.
Catch it: February 1–6 on the Prix de Lausanne's website or YouTube channel. Find the full livestream schedule here.
Views
Dec. 10, 2015 02:30PM EST
Diana Vishneva in Carmen Suite. Photo by Nikolay Krusser courtesy of Theatre of Photography on Facebook.
When she won gold at the Prix de Lausanne in 1994, Diana Vishneva was merely 17 years old. However, it's clear that she was on the dawn of superstardom. Twenty years have brought Vishneva's dancing an artistic depth and maturity that contrasts the almost hyper, youthful energy she exhibits in this 1994 clip of Carmen Suite. Her composure before she enters the stage belies the explosive power she has on it. Embodying the fiery color of her costume, Vishneva's legs and leaps practically crackle every time they leave the floor.
Though she's clearly eager in the firecracker tricks she excels at, Vishneva doesn't neglect the choreography's sultry, simple walks or the subtle hand gestures. She captivates even when her back is turned, a quality that even some experienced dancers lack and one that she's mastered. Compare this peppery Carmen to the rendition Vishneva gave in 2013 at the Mariinsky Ballet. Her bounding zeal has evolved into a more grounded, luscious intensity. The heat is still there, but it smolders rather than flares. Happy #Throwback Thursday!
News
Nov. 20, 2015 05:06PM EST
A competitor concentrates during Prix de Lausanne pre-selection (photo via Prix de Lausanne)
Shelly Power, the Houston Ballet Academy director, will take on the dual role of artistic director and CEO of the prestigious Prix de Lausanne competition. Houston Ballet artistic director Stanton Welch credits Power for building up the Houston Ballet Academy, which has grown into a nationally recognized training program. It's noted for not only its artistic excellence, but also the school's dedication to development programs like career-planning and wellness. The Prix de Lausanne has a similar vision, with programs that promote education and health for the competing dancers.
Hopefully Power's presence at the Prix signals an even greater commitment to placing dancers on healthy career paths and nurturing growth over competition.
For more news on all things ballet, don't miss a single issue.
Elite ballet competitions have become a fact of life. Considering the highly competitive job market these days, the Prix de Lausanne, Youth America Grand Prix and others like them provide access to apprenticeships, scholarships, exposure and, if nothing else, the opportunity to perform. Competitions have become a goal for which many students prepare—sometimes the whole year. Although they can be intimidating, a combination of choosing the right variation and receiving proper coaching will enable you to get the most out of the experience.
Months ago, you and your teacher or coach carefully selected a classical variation that would further your development and make an impression by showing your temperament, physique, age and experience to best advantage. Hopefully, if you compete in the junior division you were advised to avoid grand pas de deux and variations meant for principal dancers or leading characters. Such advanced material may present fun technical challenges, but don't forget that along with the tricks, these variations also require a good grasp of style and character. 
For example, it is hard for young boys to carry off the heroic virility of Actaeon, or Prince Désiré's aristocratic bearing. And while the Black Swan is a favorite of many young girls, Odile's mysterious and beguiling nature is difficult to achieve at a young age. Be careful especially of Esmeralda's variation, now a popular choice of young dancers. Little Esmeraldas have been seen competing with sultriness and passion and no shortage of suggestive gazes more appropriate to baby beauty pageants than to the ballet from which it comes.
By now, many hours have gone into polishing the variation you chose. Now it is time to put your all of that preparation
to the test. "Focus less on difficulty and quantity of turns," says Jeff Edwards, former associate artistic director of The Washington Ballet and a 2008 YAGP finals juror. "Concentrate more on quality, clarity and perfection of form." The following suggestions should help you stand out for the jurors—and make you a better dancer. 

Shoes You Can Fill
Show the judges—and the audience—who you are. Every variation is a little essay in character, personality and emotion expressed by means of dance vocabulary. There are many wonderful, challenging variations in the classical repertoire. Take the time to research the history, setting, style and characterization of what you will dance. 
Variations from ballets by August Bournonville, with their joie de vivre and strength-promoting petit allegro, can be extremely suitable for young dancers to work on and perform. If you have chosen to dance a Bournonville variation, pay attention to the footwork, and the pitch of the head and upper body.

Within Reach
Jurors look for refined pointe work from the girls. "Pointe work is more than just dancing on your toes, it is how you articulate your feet while wearing a pointe shoe," says Stephanie Wolf Spassoff, co-director of The Rock School in Philadelphia.  For example, the ability to softly roll down from pointe is one of the main technical challenges in the Lilac Fairy variation. This is the element that defines the majestic, omnipotent power of the character. If the dancer cannot do the steps with ease, it is doubtful she'll create magic.
For boys, big jumps, double turns and sauts de basque en l'air require the mastery of secure landings. A lack of control in landings can be dangerous, and it can interfere with portraying such characteristic qualities as heroic revolutionary enthusiasm in pas de deux from "The Flames of Paris," bravado and self-assurance in Don Quixote and easygoing simplicity in La Fille mal gardée.

Respect for Tradition
Pay close attention to stylistic features, especially the use of the upper body—head, épaulement and port de bras. Incorporating these refinements is an essential element in developing your artistry.
Now that the internet makes it possible to view many versions of classical variations, it is important to check your sources. Because Marius Petipa's ballets were choreographed and—along with their style and tradition of interpretation—carefully preserved in St. Petersburg, the Mariinsky (Kirov) Ballet versions are considered to be the most authentic. The same holds true for the Royal Danish Ballet and August Bournonville's choreography.
Also be aware that excessive turns and high leg kicks can destroy the choreographic integrity of a variation, distorting transitions, musicality, style and character. Refrain from replacing signature choreographic features such as the diagonal of hops on pointe with pirouettes in Kitri's variation. The hops and playful use of the fan are an opportunity to show yourself as an artist.
The test is to stand out in a variation as it was choreographed. Aside from their beauty and the skill required to execute them, the classical variations give judges a standard frame of reference to compare dancers. Mixing and matching fragments of variations taken from different ballets to suit a particular dancer's skills only makes the judges distrust the dancer's integrity.
Ballet is an art form with history and rules. When aspiring to compete in a competition, use the preparation to enrich yourself as a dancer. "Focus on the educational experience," says Edwards. Because competitions bring dancers together from all corners of the world, "they are a great opportunity to train the eye and learn through comparison." 

 
Formerly a ballerina with the Mikhailovsky Theatre Ballet in St. Petersburg, Elena Kunikova was trained at the Vaganova Academy and is now a New York–based coach active in staging classical ballets.


Dressed to Shine
Costumes play a huge role in the jury's perception of a performer. Moderation is always a good idea. Good taste is the hallmark of an artist.
Big tiaras enlarge your head and can distort the balance of your proportions.
Too much glitter and sparkle distract attention from your dancing.
Long, opaque skirts and tunics look heavy and won't show your lines.
The clean shape of a classical or Romantic tutu will work for most variations. It is not necessary, especially for younger divisions, to wear a bra top for the "Pas de Trois" variations in Le Corsaire.
If the color of your shoes, ribbons and elastics is darker than the color of your tights, the difference can obstruct the line of your foot.
Sixteen-year-old Daisy Long takes the stage during the quarter-finals at Switzerland's Prix de Lausanne, dancing the contemporary variation she's selected—Jirí Kylián's One of a Kind, a somber solo, set to a melancholy cello, in which she wears all black. Although Long is number 15, she's the eighth girl to dance this piece in front of the jury members today—and after her, they will see it 18 more times.
Backstage, Long isn't so sure she'll make it to the next round. A well-spoken, lanky blonde, she's been rehearsing for months and is already a veteran when it comes to competing, having attended Youth America Grand Prix (twice), Helsinki International Ballet Competition and local events in her hometown of Los Angeles.
"I would like to get a scholarship to a school in Europe," says Long, who studies at the Marat Daukayev School of Ballet. "But I also come to get inspired and see where I should be. These girls are so good!"
Along with the possibility of catching an early glimpse of a rising star, Prix de Lausanne earned its prestige for the unique opportunities it offers—dancers between ages 15 and 17 vie for coveted spots in the world's top ballet schools, including The Royal Ballet School, John Cranko School and the School of American Ballet. The older candidates who really impress can secure apprenticeships in companies such as American Ballet Theatre, National Ballet of Canada, Stuttgart Ballet and Royal Danish Ballet. At the end of the day, the jury selects 23 dancers to continue to the semi-finals. Long doesn't make the cut.

Despite the fierce competition, these days more and more dancers feel a pressure to compete, as many similar events crop up worldwide. Whether dancers come to network with key people in the ballet world or get a little more performance experience, they've no doubt heard the success stories: Jose Manuel Carreño won the grand prix at the USA International Ballet Competition in 1990; Darcey Bussell won the Prix de Lausanne in 1986; Sylvie Guillem won gold at Varna in 1983; and there are countless others. Even Mikhail Baryshnikov competed at Varna in 1966 and Moscow in 1969, picking up gold medals at both.
Danny Tidwell, a silver medalist in the junior division at 2002's USA IBC, tells a more recent story of how competing helped his career. He had just left SAB when he decided to join friend and former Kirov Academy classmate Ashley Canterna in Jackson, Mississippi. After the competition, "Someone sent my tape to ABT," Tidwell says. "They called me and said, 'Do you want to be in the studio company?'" By 2003, he was in ABT's corps de ballet. (Now he dances with Complexions Contemporary Ballet.)
International ballet competitions have been around for decades. Varna, founded in 1964, was the start of Olympic-style ballet events held every four years, but as far back as 1931, renowned dancer Adeline Genée began holding her Gold Medal Awards, which have since become the annual Genée International Ballet Competition, hosted by the Royal Academy of Dance.
Over the years, competitions have become big-money ventures. Top winners can receive as much as $15,000, as is the case in Moscow. The Prix de Lausanne operates with a cash budget of more than 1 million Swiss francs (about $780,000) and in addition to awarding cash prizes to winners, reimburses travel expenses for everyone who makes it to the semi-finals. The USA IBC's budget for the year of the competition is $1,760,000. Additionally, according to an economic impact study, the USA IBC generated $6.2 million of revenue for the state of Mississippi during its two weeks in 2002.
In addition to monetary prizes, more are starting to offer scholarships to choice schools and even positions in companies. This year, for the first time, the USA IBC could hand out contracts to Miami City Ballet, Boston Ballet II, The Washington Ballet Studio Company and Ballet San Jose Silicon Valley. The top prize at the American Ballet Competition in June is a contract with BBII.
Despite the obvious material benefits for all involved, competitions pit artist against artist, leading many critics to lambaste them for their subjectivity, tendency to focus on tricks and failure to guarantee stardom. So how have competitions become such an integral part of so many dancers' to-do lists?

Joshua Seibel, 16, an Arizona native who dances with Houston Ballet II, entered the Prix de Lausanne—his first competition—for the experience. Plus, he had never been out of the U.S. before. "I'd never even seen snow," says Seibel, "so it's been interesting. I just tried to come in with a happy attitude and to have fun."
According to Bruce Marks, chairman of the jury at USA IBC since 1989, this is the best attitude you can have. "If you are coming here for a medal, you are probably not very bright," he says, "because we are only going to give away 12 of those. But if you're coming because you know it is going to be a wonderful learning experience, then you've already won."
Marks says he hopes dancers focus instead on the opportunities to prepare for a professional-level performance, get the most from working with experienced teachers and coaches, meet key people in the dance world and see other dancers their age.
For Tidwell, this was the greatest benefit of competitions, which he began entering at age 12. "There was a point in my life when that was my only opportunity to take the stage," he says. "When you are at a small school in the middle of nowhere, your recital happens once a year and you don't get to see other boys dance."
Australian Ballet Artistic Director David McAllister, who won the bronze in Moscow in 1985, says the camaraderie was his favorite part of the being there. "Julio Bocca won the competition I went to," he says. "We got the experience of working with those people who then go to [companies] all over the world. You have that shared experience."
The danger, he points out, is that competing can become addictive. "I think there are certain dancers who have careers based around a ballet competition," says McAllister. "They go from one competition to the next until they finally win the gold medal, and then they retire and teach other kids to go to competitions." He didn't want that to happen to him, so, he adds, "I went to one competition and vowed I'd never do another one."
Tidwell says this happens because being good at competing doesn't necessarily mean you'll be right for company life. "Some dancers who do competitions or always win have a hard time coping with the corps de ballet or learning," says Tidwell. "If you don't like the learning process, then you're not going to like to work…. [But most of us] want to be in the real world. We eventually want to use the power we have inside that we get from competition."
Many say that competitions can offer students a preview of what it's like in a professional setting—the intensive rehearsals, the coaching, etc. This is why Katherine Kersten says she wanted to start yet another competition, the American Ballet Competition, which was founded in 2004.
"There's always room for good competitions," says Kersten, who co-directs the ABC with Kee-Juan Han. "We felt what was really important was to help students learn the process of preparing for performances in front of a judging audience. That's what all audiences are whenever a dancer steps out onstage."
And as Marks says, "The process is the prize.... You learn so much, because you are trying so hard for a specific goal and for perfection. That's what it's really about."

The truth is that competitions are subjective, often reward fabulous trickery and cannot realistically promise celebrated careers afterward. Once a dancer understands that, he or she can get past the desire for victory and concentrate on the educational aspect of competing.
"It's not just about winning," Dutch National Ballet Artistic Director Ted Brandsen says of the 2006 Prix de Lausanne, where he served on the jury. "The focus here is on the dancer as an individual. There's a huge amount of care taken to discuss things with the dancers, whether or not they pass on [to the next round], to give them opportunity."
After the quarter-finals, Daisy Long met with jury member Marylin Rowe, director of The Australian Ballet School, for corrections and advice. "She said I should use the floor more, get stronger and work on musicality," Long says. "[Prix de Lausanne] really motivated me to work harder on my stamina. Many of the finalists seemed really comfortable onstage. I need to work on that."
Now it looks like she'll get what she came for. By the end of the competition, she had been invited to attend the John Cranko School, the Bavarian State Ballet School and the school at the Vienna State Opera Ballet. She just had to make up her mind.
Gillian Murphy is on the threshold of something big. A principal at American Ballet Theatre, she's already reached the top. But now she's about to be catapulted into the spotlight even more.
You may already know Murphy from her pointe shoe ads, as one of the odalisques in ABT's 1999 video of Le Corsaire or even as ABT superstar Ethan Stiefel's girlfriend. But come June, Murphy will display her range as Odette/Odile, when PBS presents Swan Lake, airing nationwide on June 20. And in the Metropolitan Opera House season in New York City this summer, she will open the run of the company première of Frederick Ashton's Sylvia and dance the female lead in Le Corsaire for the first time.
"I'm completely fulfilled and looking forward to the challenges that are coming my way," Murphy says. "A big part of me feels really comfortable expressing myself through movement, particularly classical ballet. I think with true passion you can do so much more than you think is possible."
At 26, Murphy gives off an air of confidence and thoughtfulness. Every decision has been carefully considered and it's obvious that she has reached this point in her career through strength and resolve—which may or may not create problems.
"I think sometimes there's a misconception that I'm not vulnerable or I'm some sort of robot," she says. "I think it's just that my family instilled in me this attitude that if you dream of something, you can make it possible, especially if you have the facility. If you have that, there is no need to hold back."
As evidence of that drive, Murphy refers to when she danced the complete "Black Swan" pas de deux from Swan Lake at age 11. By that time, she was living in Florence, SC, and had been dancing for eight years. "I was probably even more fearless [then]," Murphy says. "Now it seems really crazy and kind of amazing."
With 32 fouettés under her belt and her family's support, she began commuting three hours a day to Columbia City Ballet. At 14, Murphy decided to go to high school at North Carolina School of the Arts. There, she worked closely with former New York City Ballet ballerina Melissa Hayden.
"If she told you to do something, you could do it," Murphy says. "I don't think I heard her say, 'This is a
difficult step, but give it a shot.' Instead, it was, 'You're going to do this. No excuses.'
"She can be pretty hardcore. You know, there are a lot of horror stories out there about her, but for some reason the two of us connected. We got past the teacher-student thing. From the start, she's been really generous."
Hayden still remembers the first time she saw Murphy dance. She was cast in the school's production of The Nutcracker. "I kept watching the rehearsal as I passed the doorway, and I kept saying, 'That child is much too young!'" Hayden says. "I especially came to the performance to see her, and I was in ecstasy. I was so surprised by the maturity of everything she did."
With Hayden's guidance, Murphy entered the USA International Ballet Competition, where she made it to the finals, and the Prix de Lausanne, where she won a scholarship. Murphy decided to use the funds for one last year at NCSA and graduated from high school a year early.
A few months before graduation, Murphy caught the eye of ABT ballet mistress Georgina Parkinson during a rehearsal of Frederick Ashton's Les Patineurs. At Parkinson's urging, Murphy attended an open class to audition for ABT.
"I hadn't actually considered auditioning at ABT, because I had heard they were having financial difficulties," Murphy says. "I thought now was not the time, because they were falling apart. But as it turned out, I was blown away by the company."
They were obviously amazed by her too, because ABT Artistic Director Kevin McKenzie offered her a corps de ballet contract on the spot. "Already at that age, one could see the brain," says McKenzie. "It was clear she had amazing command of her technique and musicality. She had all the ingredients."
Murphy knew she had to turn him down and graduate first. Luckily, McKenzie understood, and she joined ABT the summer after she turned 17.
She got off to a slow start, but after about a year, she understudied a soloist part in Twyla Tharp's Elements and unexpectedly performed it—and did it well—on tour when another dancer got sick. She was promoted to soloist in 1999 and principal in 2002—six years after joining ABT. "I would acknowledge that there's luck involved," Murphy says, "but I think my sort of steady rise also came from being prepared for luck."
And according to those who work with her, preparation is an important part of her process. "She does her research," McKenzie says. "It's not just, 'what's my next step?' But 'why is that step there, and how did it come to be?' You see an evolution happening before your eyes. She's absorbing it all."
In fact, Murphy studies every role like a college student. For Pillar of Fire, she headed to the library to learn about the ballet's history and the work of Antony Tudor. The result, says Hayden, was breathtaking. "Seeing her do Pillar of Fire was the most touching experience," Hayden says. "I cried through the whole performance, she moved me so."
So when it was time to cast Sylvia, McKenzie had faith that Murphy could take on the multifaceted role. "If you were to look at the three acts out of context from each other, you might cast three different ballerinas," says McKenzie. "In the first act, she's this great Amazonian-type goddess. In the second act, she's an entrapped female. And in the third act, she's a Sleeping Beauty ballerina. So it's got a wide range. It's a role that fits her like a glove."
Because she gets so immersed in dancing, Murphy likes to separate work from her time off. "It's so important to at least attempt to become a complete individual outside the ballet bubble," Murphy says. "You can't become a complete artist if all you have to offer is your limited perspective of being a ballet dancer. Luckily, the man I've been with for the past seven years also has outside interests."
She took a cross-country motorcycle trip with Stiefel, and the two also like to get away to the house he built in Pennsylvania. As for ballet, Stiefel says he only gives advice when he's asked. "I'm there for her and for support or giving her my thoughts," he says, "but early on, I wanted her to find her way and know that she made her career and shaped it herself."
Working together, they say, has also been gratifying. "I feel really lucky to be partnered with Ethan, who I have not just feelings of friendship [for], but love," Murphy says. Stiefel says Swan Lake and La Fille mal gardée have been particularly memorable. "The 'White Swan' pas de deux takes me back to what I thought of her when I first saw her," he says. "The kind of sensations you feel, like on a first date. And then I have to look at La Fille mal gardée, because that's almost the essence of Gillian—very sweet and a little bit naïve—not in a bad way, but very good-natured."
Stiefel plans to continue dancing with ABT part-time when he takes the helm of Ballet Pacifica, after which he will move to California. As for what the future holds for Murphy, she's open. "I would hope to be dancing in Ethan's company, because he is going to do really great things," she says. "But I also see myself finishing my career at ABT. I am definitely still going to be dancing. I love what I do."


Get Pointe Magazine in your inbox