Stella Abrera photographed by Nathan Sayers for Pointe.
This is Pointe's December 2016/January 2017 Cover Story. You can subscribe to the magazine here, or click here to purchase this issue.
At some point during her long career with American Ballet Theatre, Stella Abrera started to think it would never happen; paradoxically, this gave her a kind of peace. But on the evening of May 23, 2015, there she was, onstage at the Metropolitan Opera House, finally performing one of her dream roles: Giselle. It was a moment that had been long deferred. In 2008, as she was preparing for this same part, she was sidelined by an injury. And it turned out to be a serious one, a herniated disk and trouble with her sciatic nerve, which caused pain and debilitating calf weakness and kept her out of commission for almost two years. When she came back, she felt unsure of her body and her future, unable to do the things she had done before almost without thinking.
Yet seven years later, she got her second chance, filling in for another injured dancer. And a remarkable thing happened: The moment Abrera stepped onstage, responding happily to Albrecht's four taps on her cottage door, it was as if she had been dancing the role her whole life. Her Giselle was sweet without being sappy, trusting without having the word "victim" written across her forehead. The jumps were confident, the turns clean, the arabesques limpid. The transformation from woman to wraith was gradual, the love between her Wili and Albrecht still touchingly human. "Stella allows herself to go as far as she can in a particular direction, without ever going over the line," Kevin McKenzie, ABT's artistic director, explains. "She has the taste to make the judgment call and the ability to know where the line is."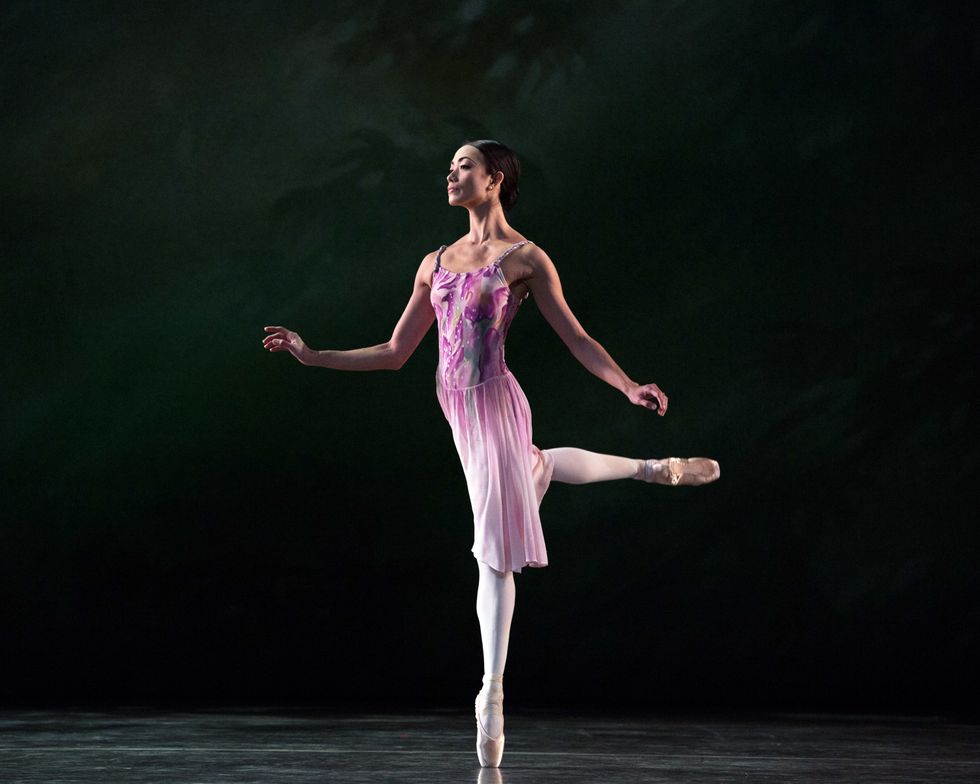 Abrera in "The Leaves Are Fading." Photo by Rosalie O'Connor, Courtesy ABT.