Francisco Estevez, Courtesy Colorado Ballet.
If you think a full-time pre-professional program might be right for you, it's never too early to start talking about the big transition. Deciding to forgo a "normal" high school experience for the chance to take your training to the next level is life-changing, and it's vital to have in-depth discussions with your family. Here's a checklist of topics to bring up—before the auditions begin.
1. What are my professional goals?
At the very least, you should feel sure that you want a professional dance career. But beyond tutus and dreams, it's important to understand what this means on a day-to-day level: the daily grind of technique classes and physical therapy, all-consuming workdays, and the endless pursuit of artistry and perfection. "I find a lot of students haven't done enough research on what a professional life is about—what it really means," says Denise Bolstad, managing director of Pacific Northwest Ballet School.
In addition, think about what kind of company you want to join and which schools can facilitate that. What's your favorite repertoire? Are you interested in a large company or a smaller one? For instance, Miami City Ballet corps member Ellen Grocki knew she loved Balanchine, so she researched schools where she'd gain extensive training in the style. She eventually left her home in Maryland at 16 to study at MCB School.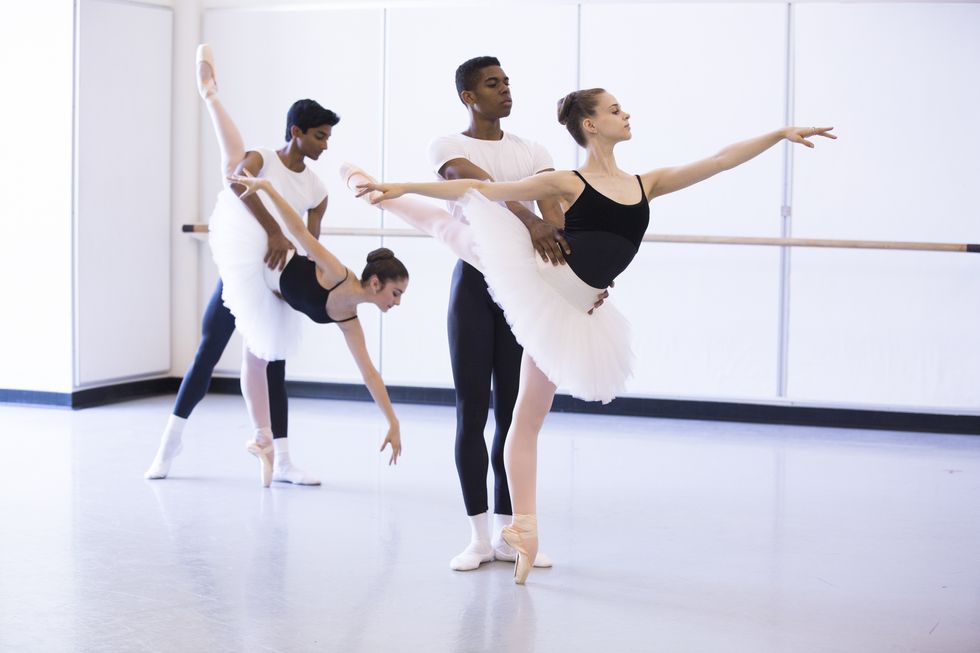 Summer intensive students at Pacific Northwest Ballet School. Photo by Angela Sterling, Courtesy PNB.