Bourbonniere as Bernardo in Robbins' West Side Story Suite. Photo by Aimee DiAndrea, Courtesy Pittsburgh Ballet Theatre.
When Pittsburgh Ballet Theatre corps de ballet dancer Corey Bourbonniere arrived onstage in the company's production of Jerome Robbins' West Side Story Suite last May, he wore the role of Bernardo like a custom-made leather jacket. Bourbonniere's Bernardo was puckish and sly, with a command and subtle likeability that made him the most delicious of anti-heroes. He shone brightest during the "Mambo" scene, where he deftly partnered his Anita (principal Julia Erickson) without missing a beat.

Keep reading...
Show less
Cooper Verona and Julia Erickson in William Forsythe's "In the middle, somewhat elevated." Photo by Rich Sofranko, courtesy PBT.
As I prepare to take my final, "official" bow as principal dancer with Pittsburgh Ballet Theatre this weekend and look back on my 20-year career, my inner monologue is neither short on concepts nor on words elucidating them. Though I still plan to dance and am giddily excited for new adventures, I nevertheless feel the weighty finality of it all.
Surprisingly, I also feel effervescently light. Perhaps because, right now, it's about my love for the art form as opposed to maximizing my efforts toward success in it. It truly does feel like a metamorphosis—an exhilarating shift that makes me realize how much I love dance, how important change is and how much we can all learn from one another.
Keep reading...
Show less
News
Oct. 22, 2018 04:48PM EST
San Francisco Ballet is bringing six works from their Unbound: A Festival of New Works to The Kennedy Center this week. Here, dancers are pictured in Christopher Wheeldon's Bound To. Photo by Erik Tomasson, Courtesy The Kennedy Center.
Wonder what's going on in ballet this week? We've pulled together some highlights.

Keep reading...
Show less
News
Aug. 13, 2018 08:30AM EST
Boston Ballet is bringing Jerome Robbins' Fancy Free to the Tanglewood Music Center in Lenox, MA. Photo by Gene Shiavone, Courtesy Boston Ballet.
Wonder what's going on in ballet this week? We've pulled together some highlights.
Houston Ballet Brings a World Premiere to Jacob's Pillow
August 15-18, for the first time in almost four decades, Houston Ballet is appearing at Jacob's Pillow, the famous summer dance festival in Becket, MA. Headlining the program is Just, a world premiere commissioned by the Pillow and choreographed by HB artistic director Stanton Welch, set to music by contemporary composer David Lang. Also from Welch are Clear, an abstract piece for seven men and seven women, and excerpts from Sons de L'ame, with music by Chopin. The company will also perform In Dreams, choreographed by former Pillow choreographic associate Trey McIntyre.
Keep reading...
Show less
Pittsburgh Ballet Theatre in rehearsal. Photo by Aimee DiAndrea, Courtesy PBT.
Ballet dancers train their entire lives to hone one skill. And that skill doesn't require them to use their voices onstage. But Jerome Robbins' West Side Story Suite requires a different kind of dancer; a triple threat who can also sing and act. This spring, the dancers at Pittsburgh Ballet Theatre were pushed in a whole new direction while working on the company's program in honor of Robbins' centennial, opening this week.
Robbins is known for his iconic choreography for both ballet and Broadway; West Side Story Suite is the perfect intersection of those two worlds. He choreographed West Side Story, the timeless modern-day retelling of Romeo and Juliet, for Broadway in 1956. In 1961 he followed that up with choreography for the film, showing audiences worldwide that sometimes dance is the coolest way to work through a conflict. In 1995, Robbins condensed the main song and dance numbers from the show into West Side Story Suite, a 36-minute work for New York City Ballet.
PBT produced a series of fun videos interviewing dancers and coaches on what it's been like to learn to sing and act (while dancing). As principal Julia Erickson puts it, "I have had a lot of experience singing... in the car and in the shower."
Keep reading...
Show less
Julia Erickson in William Forsythe's "In the middle, somewhat elevated." Photo by Rich Sofranko, Courtesy Pittsburgh Ballet Theatre.
Julia Erickson grew up training at the Pacific Northwest Ballet School. Once she'd spent some time in the professional division, she started feeling like a member of the company. She performed with PNB extensively, even touring with them to London, Scotland, Alaska and Hong Kong. So when contracts were offered her final year, she was disheartened not to receive one, especially because she had given up other opportunities to stay there. "It was hard not to take it personally," says Erickson, now a longtime principal dancer at Pittsburgh Ballet Theatre.
Rejection does tend to feel deeply personal, especially as you start auditioning for companies. But don't let disappointments take the wind out of your sails. In truth, the audition process is the first of many challenges, such as casting and contract renewals, that you will face as a professional dancer. But by looking at the big picture, making a strategic plan and trusting the process, you can learn to take rejections less personally and keep moving forward.
Keep reading...
Show less
popular
Feb. 17, 2018 03:19PM EST
San Francisco Ballet in Balanchine's "Serenade." Photo via SFB on Instagram.
Following a week filled with Valentine's Day-inspired romantic ballets including Romeo and Juliet, Cinderella and Giselle, this week brings a varied mix of repertory from San Francisco Ballet, New York City Ballet and American Ballet Theatre (currently on tour in Chicago), as well as Pittsburgh Ballet Theatre's Swan Lake and Eugene Ballet's collaboration with local band Pink Martini.
San Francisco Ballet
San Francisco Ballet's program entitled Bright Fast Cool Blue is at the War Memorial Opera House through February 24 and features works by George Balanchine and Benjamin Millepied, as well as the SFB premiere of Justin Peck's Rodeo: Four Dance Episodes. The photos that the company has been posting of Balanchine's Serenade are absolutely gorgeous. From February 17-25 the company is also presenting Distinctly SF Ballet. This trio of works by artistic director Helgi Tomasson, Val Caniparoli and Myles Thatcher were all created for SFB. You can check out the program's trailer below.
Keep reading...
Show less
News
Feb. 13, 2018 10:30AM EST
New York City Ballet's Joseph Gordon and Tiler Peck in "Fancy Free." Photo by Paul Kolnik, Courtesy NYCB.
One of the titans among choreographers of the 20th century, Jerome Robbins will be celebrated by a number of ballet companies worldwide in 2018 for the centennial of his birth. He died in 1998 at age 79 after a prolific career. His rare talent enabled him to direct and choreograph Broadway hits (West Side Story, On the Town and Fiddler on the Roof, among many) and to create sublime ballets, such as Afternoon of a Faun for New York City Ballet; Fancy Free (his first ballet) for American Ballet Theatre; and NY Export: Opus Jazz for his short-lived troupe Ballets: U.S.A.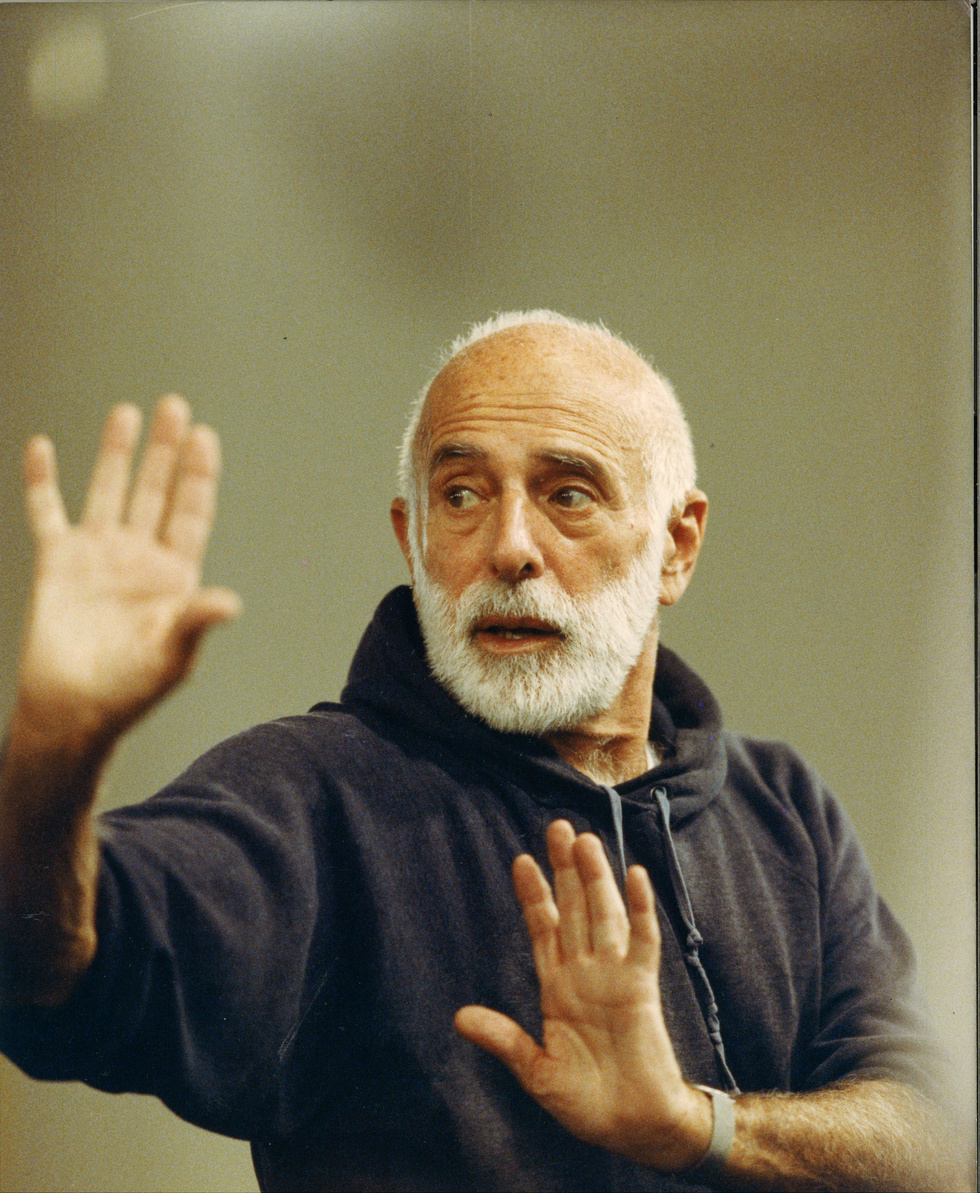 Jerome Robbins. Photo Courtesy Dance Magazine Archives.
Keep reading...
Show less
News
Feb. 06, 2018 10:32AM EST
Pittsburgh Ballet Theatre: New Works choreographers (from left): Cooper Verona, William Moore, Amanda Cochrane, Yoshiaki Nakano and Julia Erickson. Photo by Duane Rieder, Courtesy PBT.
This spring, Milwaukee Ballet and Pittsburgh Ballet Theatre are each putting on programs composed entirely of choreography by company dancers. February 8 marks the premiere of Milwaukee Ballet's MXE Milwaukee Mixed, featuring pieces by Garrett Glassman, Timothy O'Donnell, Isaac Sharratt, Nicole Teague-Howell and Petr Zahradnícˇek. On March 16, Pittsburgh Ballet Theatre: New Works opens with ballets by Amanda Cochrane, Julia Erickson, Yoshiaki Nakano, Jessica McCann, William Moore, JoAnna Schmidt and Cooper Verona.
Keep reading...
Show less
Julia Erickson is leaping into her next chapter this fall. Photo by Aimee DiAndrea, Courtesy Pittsburgh Ballet Theatre.
Elton John, Neil Diamond and the band Rush—2018 just got underway and it already feels like the year of the beloved star retiring. Joining that list today is one of Pittsburgh Ballet Theatre's longest tenured principal dancers, Julia Erickson. The 38-year-old Seattle native trained at the Pacific Northwest Ballet School and spent two years with Texas Ballet Theater before joining PBT in 2001. Starting in 2010, she was the co-owner of Barre, a line of nutrition bars for dancers, until the company's hiatus in 2015. She was also the 2014 recipient of the BRAZZY Award for outstanding female dancer, chosen by Pittsburgh's dance writers. The audience and critics' favorite will close out her 17-year career with PBT in October. Pointe spoke with Erickson about her career and what's next.
Keep reading...
Show less
A scene from Stephen Mill's "Light/The Holocaust & Humanity Project." Photo by Tony Spielberg, Courtesy Ballet Austin.
Ballet excels at defying gravity. Lightness, ethereality, wispiness, symmetry, lineal order, chivalry and blissful endings to well-worn tales bestow on ballet a reputation as an art form that embraces divine beauty and design. But themes of grief, trauma, death, war, annihilation, exploitation, abuse, oppression and genocide do not frequently skim the surface sur la pointe. Bearing weighty burdens has traditionally found a place in the realm of modern dance in works such as Martha Graham's Lamentation, or Paul Taylor's image of Armageddon in Last Look.
But beyond shimmering tutus and pristine arabesques, there are other reasons why heavy issues seldom appear on the ballet stage. Taking on a serious subject requires a serious treatment. A ballet about terrorism could easily trivialize the subject through melodrama or prettification. Classical vocabulary was born from noble demeanor in the royal courts; in the wrong hands, it can seem limited in registering the mood of a sordid subject or for expressing disturbing behavior. Add to that the industry's marketing directors and board members, tempted towards steering directors and choreographers away from challenging ballets for fear of poor ticket sales.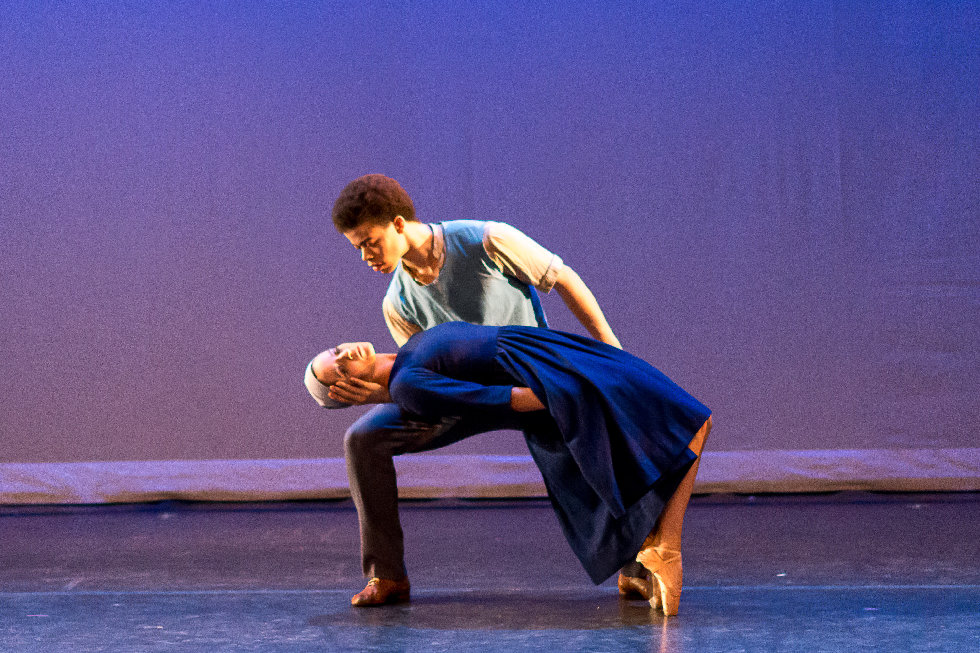 New York Theatre Ballet performs "Dark Elegies." Photo by Darial Sneed, Courtesy New York Theatre Ballet.
Keep reading...
Show less
Pittsburgh Ballet Theatre's 'The Nutcracker.' Photo by Rich Sofranko
Catching a performance of The Nutcracker has long been a holiday tradition for many families. And now, more and more companies are adding sensory-friendly elements to specific shows in an effort to make the classic ballet inclusive to children and adults with special needs.
While the accommodations vary depending on the company, many are presenting shorter versions of the ballet with more relaxed theater rules. Additionally, lower sound and stage light levels during the performance, as well as trained staff on hand, make The Nutcracker more accessible for those on the autism spectrum and others with special needs.
Pittsburgh Ballet Theatre's performance will take place on Tuesday, December 26th, and they are one of the pioneer companies in presenting sensory-friendly performances of The Nutcracker (their first production was in 2013). PBT has also offered sensory-friendly versions of Jorden Morris' Peter Pan and Lew Christensen's Beauty and the Beast in the past.
See our list of sensory-friendly performances, and check out each site for all of the details regarding their offerings.
Keep reading...
Show less
Boston Ballet's Dawn Atkins in Balanchine's "Episodes." Photo by Rosalie O'Connor, Courtesy Boston Ballet.
When Boston Ballet artist Dawn Atkins was a little girl, she set a goal: to be a principal dancer by age 21. More specifically, a principal at New York City Ballet. Atkins was a successful student, joining Boston Ballet School's trainee program in 2011. She moved up to Boston Ballet II the following year and was given a company contract in 2013. But it was after knee surgery in 2015 that Atkins completely changed her approach to dance goals. "I had to set small ones, like being able to plié on one leg," she remembers. "I learned that I had to be kind to myself and celebrate those little goals."
Goal setting can help you advance as a dancer and a person. But it's easy to overly focus on far-off accolades rather than on meaningful advancements that will take you to the next level. "One should aspire to have dreams, of course, but it is important to keep reality in perspective," advises Pittsburgh Ballet Theatre School co-director Dennis Marshall. Instead of tethering yourself to a dream that is ultimately out of your control, you can learn to set goals that will feed your dance career and your confidence.
Keep reading...
Show less
Thinkstock
By the time Pittsburgh Ballet Theatre soloist Gabrielle Thurlow reached high school, she knew she wanted to pursue a professional ballet career. But to do so, she had to make the tough decision to leave her local studio in Buffalo, New York, to train at Pittsburgh Ballet Theatre School. "I wanted a school attached to a professional company, where I could train full-time," she says. With her parents' support, she approached her teachers a year in advance to begin talking to them about leaving. "It's a difficult conversation to have," she says. "They trained me, and we had this special relationship. But as former professional dancers, they understood where I was coming from."
Dancers often face this decision as they plan their pre-professional training. They are forever indebted to the teachers who molded them, and broaching the subject of leaving can seem like an impossible conversation. While it's normal to be nervous, there are ways to sensitively navigate the situation, without burning any bridges.
Keep reading...
Show less
Paris Opéra Ballet's Letizia Galloni. Photo by Anne Ray, Courtesy POB.
Every corps de ballet has a few bright standouts. Here are 10 young dancers on the rise.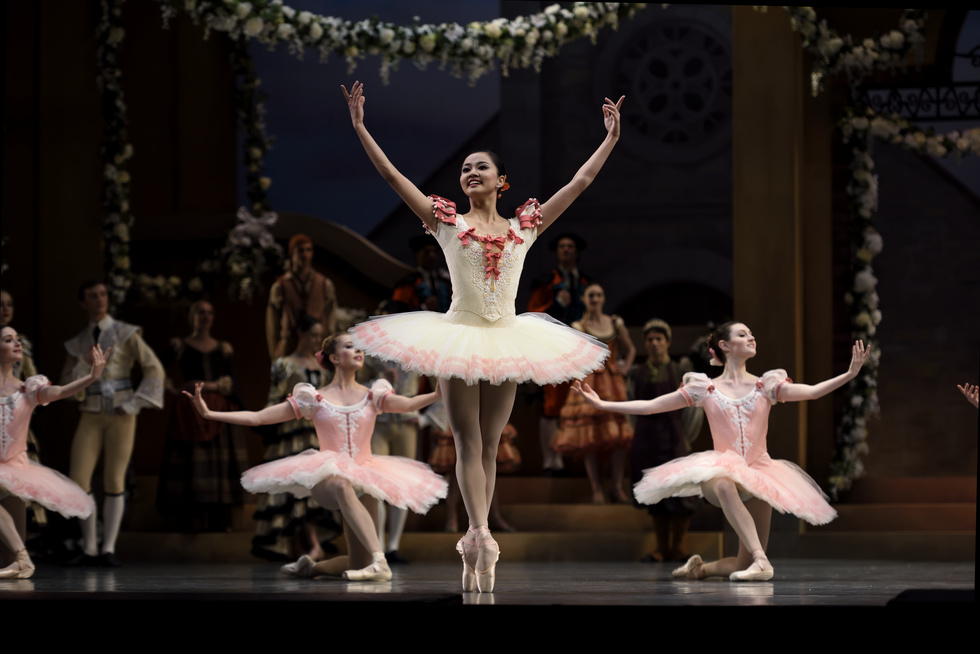 Norika Matsuyama in "Don Quixote." Photo by Erik Tomasson, Courtesy SFB.
Norika Matsuyama
San Francisco Ballet
Norika Matsuyama recently finished her second year in San Francisco Ballet's corps, but her repertoire already looks like a veteran soloist's: Cupid in Don Quixote, a solo Wili and Shade, Balanchine's Theme and Variations and Forsythe's Vertiginous Thrill of Exactitude. She capped off the 2016 season with her debut as Olga in John Cranko's Onegin, one of her dream roles.
For someone so accomplished, the 22-year-old is exceptionally humble. "I never expected I would get to do these roles," she says. "When I saw my name on the rehearsal schedule for Olga, I was so excited. I'm super-grateful."
Keep reading...
Show less
Orr coaching principal Julia Erickson during a rehearsal for La Bayadère. Photo by Aimee DiAndrea, Courtesy PBT.
"I was tricked into it," says Pittsburgh Ballet Theatre artistic director Terrence S. Orr, recalling his introduction to ballet. As a young boy, he wanted to learn acrobatics, but when there wasn't a beginning class available, the studio owner put him in ballet. By the time he realized he'd been duped, Orr was already enjoying it. He kept dancing, becoming a principal with San Francisco Ballet by 17. He then rose through the ranks at American Ballet Theatre, where he also served as ballet master and répétiteur.
These days it's hard to imagine the forthright but affable Orr, now 72, being fooled by anyone. His commanding presence and clarity of purpose have helped position PBT as one of the nation's top regional ballet companies and training schools.
Keep reading...
Show less
Views
Mar. 02, 2016 04:50PM EST
Yoshiaki in La Bayadère. Photo by Rich Sofranko, Courtesy PBT.
Choreographing for a professional company is a major honor for any dancer. For Pittsburgh Ballet Theatre principal Yoshiaki Nakano, it's an even bigger deal: He's the first company dancer to debut mainstage work during Terrence Orr's 19 years as artistic director. Nakano's neoclassical ballet, A Fellow Feeling, premieres Mar. 10-13. For Pointe's free bi-monthly newsletter, we spoke with him about this milestone.
How does it feel to make work for your fellow dancers?
It means a lot to me. I always wanted to choreograph on a professional company, so this is my dream come true. It also feels easier here since I already know the dancers.
Keep reading...
Show less
News
Feb. 01, 2016 01:30PM EST
PBT principal Julia Erickson in shower of pixie dust (2011). Photo by Rich Sofranko, courtesy of PBT.
On February 18, Pittsburgh Ballet Theatre will use the magic of pixie dust (and splendid dancing) to entertain those who otherwise might not know the joy of attending live ballets. PBT's sensory-friendly Peter Pan, a one-night event during the show's two-week long run, will have supportive accommodations for children and adults with autism and other special needs. Jorden Morris' choreography remains the same during the show, but potentially startling stage effects will be eliminated. The event will also have relaxed house rules so that viewers can move around or come and go as needed, break areas in the lobby and other adaptations.
In 2013, PBT was the first company in the country to provide a sensory-friendly adaptation of The Nutcracker, and it continued the tradition with the holiday favorite in 2014 and Beauty and the Beast in 2015. This year's special performance coincides with PBT's Peter Pan-themed spring adaptive dance classes.
PBT soloist Gabrielle Thurlow rehearsing Tinkerbell. Photo by Aimee DiAndrea courtesy of PBT.
PBT soloist Gabrielle Thurlow (a 2014 Pointe standout performer) will be performing as both Wendy and Tinkerbell during Peter Pan's run, and she has danced in past PBT sensory-friendly performances. "As a dancer," she says, "the show is very fulfilling. You can tell through the audience's response and feedback that they greatly appreciate such a unique opportunity. It's a truly wonderful feeling to be able to provide a performance experience that might not ordinarily exist."
What a great way to spread the love of dance this month!
For more news on all things ballet, don't miss a single issue.
Photo by Rosalie O'Connor, courtesy Pittsburgh Ballet Theatre
Nikiya's epic "death" solo at the end of La Bayadère's second act is more than a test of stamina: It's integral to the ballet's plot. In it, Nikiya laments her doomed relationship with Prince Solor, rejoices upon receiving a basket of flowers she believes to be from him and collapses after being bitten by a snake hidden in the basket. "There's a lot of storytelling in the steps," says Pittsburgh Ballet Theatre principal Julia Erickson, who danced the role this spring. Here are her tips for navigating the variation's technical and emotional complexities.
1. Let the Character Drive the Choreography
One of the most difficult aspects of the variation is making the spare choreography fill the music. If you're having trouble slowing down, focus on what Nikiya is feeling as much as what she's doing. "Her love has betrayed her—and she's mourning," Erickson says. "When you grieve, it's like you're suspended in time, and that's exactly how the variation should feel."
Keep reading...
Show less
Julia Erickson as Myrtha in Giselle. Photo by Rich Sofranko, Courtesy PBT.
Not only is Julia Erickson a principal dancer at Pittsburgh Ballet Theatre, but she's also the co-founder of Barre: A Real Food Bar--a company that makes healthy energy bars. It's safe to say she knows a thing or two about finding balance in a busy life.
In a blog for the Huffington Post, Erickson lays down five ways that thinking like a ballerina can help you find balance in your own life. Luckily for us dancers, we already know how to utilize the tools she describes. But it's nice to know that the skills we developed as ballet students will serve us both inside the studio and out.
Keep reading...
Show less
Audiences at Nashville Ballet's new production of The Nutcracker may notice several unexpected guests at Clara's Christmas party this year. Among those in attendance: the turn-of-the-century chancellor of Vanderbilt University and Lucille La Verne, a Nashville native best known for having been the voice of the Wicked Queen in Disney's animated version of Snow White and the Seven Dwarfs. Andrew Jackson even makes a first-act cameo: When the Nutcracker battles the Mouse King, Jackson and the Tennessee Volunteer Army join him on the front lines.
Such striking alterations to the venerable holiday classic are part of Nashville Ballet's ambitious effort to revitalize The Nutcracker—by regionalizing it. Around the country, at least six other companies have taken a similar approach. Their stakeholders contend that regionalizing The Nutcracker—the main source of annual revenue for most companies—invigorates the ballet's traditional audience while enticing newcomers with a production steeped in the familiar.

A Civic Connection
In Charleston Ballet Theatre's Nutcracker, for example, the second act transports Clara not to the Kingdom of the Sweets, but to the Magnolia Plantation, the oldest public gardens in the country.
"From a marketing standpoint, and an artistic standpoint, you have to give your audience members some reason to keep coming back each year—not just for the tradition of going to The Nutcracker the same day that you decorate your Christmas tree, but something that will make your audience excited," says Jill Eathorne Bahr, the company's resident choreographer.
Of course, tweaking tradition can be a gamble. But it has paid off, according to Bahr. Twenty-one years after Charleston's regionally themed Nutcracker debuted, it continues to inspire dancers and audiences, while boosting civic pride.
"When a company decides to produce a new Nutcracker, they're giving something solid back to the community—not just a one-shot repertory piece, but something that represents the community. It's a win-win situation for the balletomanes of the world and the forefathers of the city," says Bahr.

History and Fantasy
Six years after the première of Pittsburgh Ballet Theatre's regionally themed Nutcracker, Terrence Orr vividly recalls the trepidation he felt following in the footsteps of George Balanchine's beloved version.
"I was scared to death—are you kidding?" says the company's artistic director. "But when I arrived here in 1997, they had been doing the same Nutcracker for a long time. I wanted to do something new—something that utilizes the city's rich history. And I do feel like this is still a warm and traditional Nutcracker."
In Orr's production, the proscenium features a replica of the Kaufmann's department store clock, a legendary downtown landmark and meeting place for shoppers. The backdrop of the snow scene is a view from atop Mount Washington looking down on the city's three rivers. The setting of the second act is modeled after a well-known amusement park.
"I think it's wonderful when I have people come three years in a row and say, 'I saw that you added this,'" says Orr. "And I have added a lot of details. Or they will say that this version is shorter than the other one—but it's not by any means. It's just more interesting to them."
It's especially gratifying to Orr when "audience members tell me they want to come back again the next year and bring their neighbors—and not just children between the age of 4 and 8."

Clara on the Midway
Nashville Ballet Artistic Director Paul Vasterling hopes that reaction to his revamped version will be equally enthusiastic. The Nutcracker accounts for 65 percent of the company's income, which puts a lot of pressure on Vasterling's new production.        
"I danced in Nashville's original production in 1989, so the way it was conceived kind of lives with me," he notes. "It was important to me to maintain that heritage—a magical holiday story from a child's point of view, the Sugar Plum Fairy, the toys, the snow scene—while overlaying it with Nashville history."   
"It's scary to do something fresh, and you walk a fine line when you change anything that is tradition," he says. "I would still be worried now, had it not turned out the way it has, which is really grand, really lush and really beautiful, along the lines of the old production."
In the early stages of planning his Nutcracker, Vasterling spent hours at the public library digging through its local archives. When he came across records and sepia-toned photos of Nashville's Centennial Exposition of 1897, he realized that he'd hit on a time and place to ground the ballet.
Descriptions of the Vanity Fair, a midway complete with performers from around the world, read to Vasterling like the ideal setting for The Nutcracker's second act.
Vasterling is quick to point out that the local details he's embedded in the production are not meant to serve as a history lesson. Rather, they're intended as touchstones for loyal Nutcracker-goers and new audiences alike.
"Those of us who are in ballet breathe it and live it, but to most people in Nashville, ballet is quite foreign," he says. "The Nutcracker is the portal to most people's experience with ballet, so you want to make people feel comfortable coming in and seeing it."

A former newspaper reporter, Nicole Peradotto is a longtime arts writer who lives in upstate New York.
Pittsburgh Ballet Theatre is currently on tour in Israel to perform in the 25th anniversary of Karmiel Dance Festival. Principal dancer Alexandra Kochis is guest blogging about the experience for Pointe.
We have arrived in Israel! After a few airline delays and one 11-hour flight from Philadelphia to Tel Aviv, we are finally checked into our seaside hotel in the town of Acre.
But, perhaps I should backtrack just a bit to start out. We first learned about the possibility of this tour towards the end of last season and I feel like, since then, I've approached the idea with both excitement and a bit of trepidation. Once plans were firm, Pittsburgh Ballet Theatre organized a half day cultural briefing for us to familiarize ourselves a bit with the country, culture and people. None of the dancers here on the tour have ever been to Israel before. From the few speakers we heard, it sounded like a modern, thriving country of friendly people eager to share their culture and get to know a bit about ours. And, from the beginning, I was intrigued by the paradox of what these natives of Israel had to say about their country and the turmoil and unrest we've grown so accustomed to seeing on the news. Above all though one thing was clear: Israelis love dance.
Pittsburgh Ballet Theatre is hear to participate in the Karmiel Dance Festival which, we learned, brings some 250,000 people to this otherwise small town in Northern Israel every year. I am really excited to see what the festival will be like since we have heard that there is quite a variety of dancers here to participate. Everything ranging from folk dance groups from the various Kibbutz to professional ballet and modern companies from around the world. It should be an exciting an event!
Pittsburgh Ballet Theatre is currently on tour in Israel to perform in the 25th anniversary of Karmiel Dance Festival. Principal dancer Alexandra Kochis is guest blogging about the experience for Pointe.
Our second day in Israel dawned sunny and beautiful. After breakfast, most of the company hit the beach to enjoy the bathwater warm Mediterranean waters. With the many domes and minarets adorning the horizon, it's such a different beach vista than I'm used to. Afterwards, it was time to travel to Karmiel, the site of the festival, to take class and rehearse. I always find the trips to destinations almost as much fun as the destinations themselves when you're in a new country. At times the hillsides of northern Israel reminded me a lot of the Northern California landscape, perhaps with a few more olive trees. The festival site was bustling with many different types of music broadcast over the speakers. There is quite a vibe of excitement buzzing around this quiet little town in anticipation of the festival. It felt good to stretch the muscles after all that traveling.
After rehearsal, the company ventured out to see some of the local sites. We had the bus drop us near the center of the "Old Town" of Acre and wandered around the maze of stone streets and alleyways. It was quite magical—the sun was beginning to set over a beautifully tranquil Mediterranean Sea and as we started the walk along the parapets of the ancient fortress walls we could hear the Muslim evening call to pray echo off the stone walls and archways of the ancient city. Never, in all my travels, have I truly felt like I was someplace so different from my everyday existence.  
We ate at one of the various restaurants lining the harbor. The fresh, flavorful cuisine was a crowdpleaser: ceviche, shrimp with saffron and artichokes and fluffy pillows of potato gnocci in porcini mushroom sauce. The area thrives late into the night with even families coming out hours past sunset. It's on trips like these that you realize how different we all are and yet how the similar—in the pulse of a drum beat, in a child's squeal of excitement as he jumps over an ocean wave and in a shared experience beyond words and conveyed by a smile.
Day three in Israel was a busy one! We had an early bus call to Karmiel to explore and get something to eat before class. The area was like an upscale suburb in the States with tree-lined streets of shops and little gardens. Most of the signage was in Hebrew so it was hard to tell what each store held until you peered inside. My favorites were the small, locally-owned shops with delicious smells of fresh-baked bread wafting through the doorways and fruits and vegetables piled high.
After, we took class, my husband and I had a radio interview with a station back home in Pittsburgh, and we did a short rehearsal. Then we took a look around the festival. There's a large bazaar set up in what is normally a soccer field with tents hawking everything from cheap sunglasses (Ray Dons!) and air chairs to hand-made jewelery and clothing. I think Eva Trapp won the best souvenier award with a gorgeous hammered silver necklace. Dance truly takes center stage here. Several former tennis courts are cordoned off for public dancing. We had another radio interview, this one with the Israeli army radio, a popular station here and a whole audience of onlookers was snapping photos outside the window of the trailer from which the show was being broadcast! One of our docents, Maya told us that many people from the Karmiel area return home to catch up with family and old friends during the festival since everyone comes. The festival worked it's reunification magic on us as well when we bumped into an old friend whom we had danced with in Boston Ballet 15 years ago! He was now dancing with a company in France that is also performing at the festival. It was so strange to come upon a familiar face so many miles from home.
Various local dance groups led a parade through the streets. A lot were dressed in folk costumes and were singing and chanting. When the sun went down around 9 pm, we watched the opening performances of the festival in an outdoor amphitheater under the stars. Around 8,000 people were scattered across the vast lawn on blankets and chairs—young and old, families and couples, dancers and non-dancers. The show opened with a high-energy contemporary piece with a folk dance flavor. There must have been at least 60 dancers on the stage, all moving in unison to live music.  
Yesterday, our first performance day, we met the mayor. Pittsburgh and Karmiel have been building a cultural relationship as sister cities for the past 12 years. We arrived at the beautiful, modern municipal building and were escorted upstairs and into a wood-paneled boardroom where the mayor welcomed us. We also met many people responsible for coordinating our tour and various Jewish cultural foundations. Everyone was friendly and you could tell that they were extremely proud of their town. We learned that Karmiel was only founded 47 years ago, but the mayor felt it could be a model for all of Israel with it's history of peaceful coexistence with the neighboring Arab villages. After lunch, it was to class at the studio and then our first look at the theater. There had been a performance by the Brazilian ballet company just before our rehearsal and the crew and production staff were scrambling to get our lights and cues hung and programed before our rehearsal and performance at 8 that night. Then they were going to have to break that down and re-set the Brazilians set-up once again for a 10pm show!
The rehearsal was the first time we got to hear the two Israeli musicians who were going to be accompanying our company pianist Yoland Collin in playing Beethoven's "Ghost Trio" for Mark Morris' Maelstrom that was the first on our program. It sounded amazing.
What a performance it was! All the dancers were especially energized to be here, thousands of miles from home, in PBT's first international tour in decades. The audience responded with generous applause and they were quick to start clapping along with the music during Dwight Roden's Step Touch. The end of the show brought many curtain calls. It was a tremendous kick off. 
On Thursday, we performed in Rishon Lezion just outside of Tel Aviv. The theater was a large marble complex with extensive backstage facilities including a separate studio to take class and spacious dressing rooms for everyone. We warmed up, did a quick rehearsal and then had a few hours for dinner before the show. The performance went really well, even though the audience was slightly more subdued compared to the raucous atmosphere of the Karmiel Dance Festival. It felt good to know we'd been good ambassadors for the United States. Everyone was in a jovial mood once the pressures of performing were off and a spontaneous sing-along broke out in the bus back to the hotel.
Friday was a free day. Several day trips had been set up, one to the town of Nazareth, another  to a winery north of Acre. My husband and I decided to take it easy and enjoy the beach at the hotel. We took a stroll over to a nearby a cafe for brunch. A really nice brick walkway had been built through newly planted gardens of flowering desert plants and palms—Israel is the only developed country in the world to end the 20th century with more trees than it had at the outset. The bougenvelia was blooming everywhere along our walk and the beach seemed busier than usual with the weekend crowd arriving to enjoy some relaxation before the shabbat began at sundown. Many of the smaller shops were dark already.  

I don't think there has been a meal here that hasn't been a fantastic feast for senses. I love the style of eating in Israel: Many small mezze plates and samplers of condiments and sauces accompany the meals. So many different flavors and textures to try! Even breakfast has olives, tuna, tomato chutney and pesto set out with our omelets.  

At the beach we fell into conversation with an Israeli who seemed anxious to hear how we enjoyed his country. When he bid us farewell, he touched both hands to his heart and then laid them, open, towards us with a humble bow of his head, asking us to spread the word back home what a good time we had had here. We also ran into two younger Israelis with a whitewater kayak out playing in the surf. My husband and I had taken up the sport a few years ago when we moved to Pittsburgh so we whiled away a few hours teaching them how to roll their kayak, for which they were very appreciative. We were struck by how open and trusting they were even though we'd just met.  Who knows if I will ever return to Israel but the experience has been one I will never forget.
Our final day in Israel was magical. The first stop was Mt. Olive for an amazing overlook of the Old City of Jerusalem. Everything was layered, both in the sense of time, with each century erecting their monuments upon the previous, and in the sense of religion, with the most holy of sites for so many all converging on each other in this small area.

We drove down towards the Roman walls that surround the Old City. Walking up the steep hill towards the Lions Gate entrance, us dancers joined the pilgrims of all types: arabs in there long white robes, women in head scarves, jewish men in black suits, some with scarves covering their heads, some with yarmulkes. This area had passed through control by so many hands, from Persian to Roman to Arab to Jewish. It seemed like with each step you could be passing over the foundations of a forum, a monastery, a church and a pagan temple all at once.

The Old City was one giant bazaar with hundreds of shopkeepers hawking colorful scarves, jewelry, leather sandals, persian rugs, religious statues, fruit juices, candy. You couldn't help but stumble upon marker after marker of famous religious sites and shrines. I've never experienced such a feeling of "living history." I was amazed as I laid my hands on the sun-warmed stones of wailing wall: From afar, it looks made of rough, porous sandstone-like rock, but beneath my fingers it was smooth, I suppose from the many millions of hands that have been there before mine.  

After, we headed to the Dead Sea, spotting herds of goats and even a few camels along the way. My ears popped as we started our descent towards the Sea, the lowest place on earth. We all were taken by surprise as we stepped off the prickly sand of the beach into the slick, oozing mud beneath the surface of the murky, hot water. It was incredibly difficult to walk without slipping, and every few feet you would plunge into a muddy sink hole up to your knee. Then we realized it was easier to float your way around. It took absolutely no effort to just lay back! It was the most bizarre feeling, almost as if this wasn't water at all but some other element entirely. We smoothed the mud all over our bodies to soak in the healing minerals. I tried to take in the significance of being as close to the center of the earth as I ever would be, right then. An incredible end to an incredible journey.



Nov. 29, 2001 07:00PM EST
(Photo via Pittsburgh Ballet Theatre)
In 2013, Pittsburgh Ballet Theatre premiered a sensory-friendly performance of The Nutcracker. The production was designed to serve audience members with autism, or other sensory sensitivities. This year, the company will double its offering, performing The Nutcracker in December and Beauty and the Beast in February. In addition to Northwest Florida Ballet, which has performed a sensory-sensitive version of The Nutcracker for over 15 years, PBT is one of the few companies to offer this kind of performance.
A sensory-friendly performance is tailored to the audience in several specific ways: there are quiet areas outside of the theater, startling light and sound effects during the performance are minimized and the house rules are relaxed to allow families to stand up and move around when they need to.
PBT partnered with several local advocacy groups to make sure they were building the best possible experience for audience members with sensory-related special needs. In addition to sensory adjustments, PBT also offers audio descriptions, and large-print and braille programs for audience members who need additional support.
Congratulations to PBT (and Northwest Florida Ballet) for taking direct action to dismantle a barrier to accessibility. The company is giving that many more kids the chance to develop a love of ballet and dance.