Dusty Button photographed by Nathan Sayers for Pointe.
This is Pointe's February/March 2015 Cover Story. You can subscribe to the magazine here, or click here to purchase this issue.
On a rainy October morning, Boston Ballet's Dusty Button sails through a pas de cinq rehearsal for Swan Lake. The variation is long and thankless, full of uncomfortable jump sequences and tricky transitions from pirouettes, yet Button, newly minted as a principal dancer, glides through it sunnily in a trial pair of Bloch pointe shoes. Unusually, she is not winded and is able to joke with assistant artistic director Russell Kaiser as he gives her notes.
"I think I just did a four-step soutenu," she laughs good-naturedly, hands on her hips. "Well, you are always overachieving, Dusty," teases Kaiser, giving voice to what could be the understatement of Button's last few years with the company.

Two catchphrases screen-printed onto the coverups of Button's dancewear line, Ribbon&Rosin, say it all: "Work until your idols become your rivals" and "Remember why you started." At 25, she appears to be following her own advice. After dancing at Birmingham Royal Ballet, Button was hired into Boston's corps in 2012, where she was promoted to soloist and then principal within two years. But her path to the top has been anything but traditional, and shows a keen entrepreneurial instinct that leverages growing up as a competition kid. In addition to designing her clothing line, she is a budding choreographer who teaches at dance conventions on the weekends. Her Instagram feed, at last count boasting 46,400 followers, and her brand-new website, worldofdusty.com, make it clear that she has a vision for branding herself that is more like a young Hollywood starlet than a ballet dancer. From the competition circuit to The Royal Ballet School, Button has grown from a precocious, talented student into a strategic artist and businesswoman.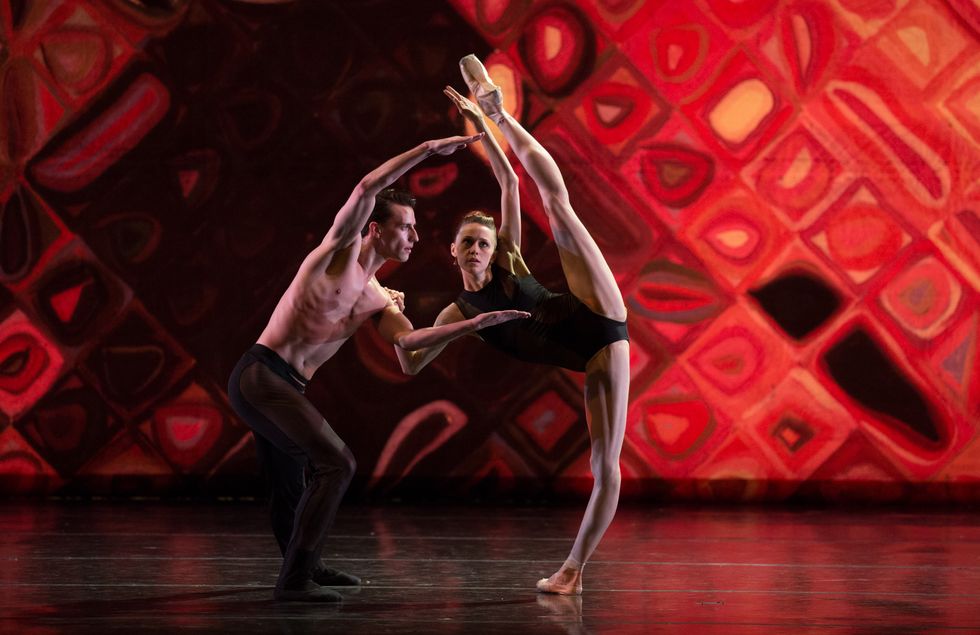 Dusty Button and Bradley Schlagheck. Photo by Rosalie O'Connor, Courtesy Boston Ballet.