Trending
Mar. 08, 2019 12:25PM EST
Nitting (in orange tights) in The Wizard of Oz, her first performance with Kansas City Ballet. Bruce Pruitt & East Market Studios, Courtesy KCB.
Courtney Nitting started her first season with Kansas City Ballet last fall with the normal rituals of company life: headshots for the website, ordering her customized pointe shoes and claiming a spot at the barre. Each of these simple things was a "pinch me" moment she thought might never come.
"I still can't believe it," says Nitting. "I'm in a company for real."
It took Nitting, 21, more than three years of auditions to get a company contract. Her talent and passion brought her close to her dreams several times: Prestigious companies expressed interest but not job offers, and a year in a second company didn't produce a contract. Still, she never stopped trying, enduring about 200 auditions, with $9,000 in related expenses.
Keep reading...
Show less
News
Jan. 31, 2019 05:00PM EST
Colorado Ballet's Dana Benton as Dorothy. Kate Rolston, Courtesy Colorado Ballet.
Picture The Wizard of Oz, and your head probably fills with yellow brick roads, flying monkeys, emerald cities and ruby slippers. Now imagine what it takes to translate that magic to the stage—and what it would look like in pointe shoes.

On Friday, Colorado Ballet will present the company premiere of Septime Webre's The Wizard of Oz, a ballet they produced jointly with Kansas City Ballet and Royal Winnipeg Ballet (KCB presented the world premiere back in October, and RWB will have their turn this May). The three companies split the costs of creating the full-length story ballet, which includes an original score by Matthew Pierce; 120 colorful costumes (plus 112 hats!) designed by Liz Vandal; projection technology and flying effects; and puppetry (including a puppet Toto) by Nicholas Mahon, who recently worked on the opening ceremony for the 2018 Winter Olympics. The result is a major new production none of the companies likely would have been able to pull off on their own.
Keep reading...
Show less
Josephine Lee, with Kansas City in the background. Photo Courtesy Lee.
Earlier this summer, we followed master pointe shoe fitter Josephine Lee of the California-based The Pointe Shop as she made her on a pointe shoe fitting tour around the West Coast and California. Now she's back, this time on a 45-day tour from California to Chicago, educating students on all things pointe shoes and helping them to find their perfect fit. Lee's making stops at top ballet companies and academies across the country, interviewing school directors and chatting with professional ballerinas to find out how they customize and break in their pointe shoes. Below, check out Lee's stop at Kansas City Ballet. She touches base with company dancer Tempe Ostergren and school director Grace Holmes. Stay tuned for more!
Pro Pointe Shoe Hacks: Kansas City Ballet's Tempe Ostergren www.youtube.com
Keep reading...
Show less
News
Oct. 05, 2018 12:27PM EST
From left: Liang Fu, James Kirby Rogers, Amanda DeVenuta and Lamin Periera dos Santos. Photo by Kenny Johnson, Courtesy Kansas City Ballet.
"Toto, I've a feeling we're not in Kansas anymore," Dorothy famously announces in the beloved 1939 film The Wizard of Oz. Kansas City, Missouri, rather, is where audiences will find Dorothy this fall. October 12–21, Kansas City Ballet presents the world premiere of choreographer Septime Webre's The Wizard of Oz at the Kauffman Center for the Performing Arts. A joint production with Colorado Ballet and Royal Winnipeg Ballet, Webre's million-dollar-plus production pulls storylines from the familiar film as well as from L. Frank Baum's 1900 book The Wonderful Wizard of Oz. Special effects, including eye-popping projections, will help bring the story to life. "Monkeys will fly, munchkins will roam, and Dorothy, Toto and the gang will once again be following the yellow brick road to the Emerald City," says KCB artistic director Devon Carney.
Hagerman, here with Kevin Wilson and Liang Fu in Twyla Tharp's In The Upper Room, easily shifts between classical and contemporary roles. Photo by Kenny Johnson, Courtesy Kansas City Ballet.
Lilliana Hagerman stepped into the spotlight in 2016, dancing the role of the Sugar Plum Fairy in Kansas City Ballet's Nutcracker during her first season as a full company member. But it's her chameleon-like ability to shift between classical and contemporary roles—such as her featured performances in Matthew Neenan's The Uneven and Stanton Welch's Play last season—which make this dancer so special.
Keep reading...
Show less
Paris Opéra Ballet étoile Dorothée Gilbert. Photo by Kyle Froman for Pointe.
You might be used to throwing on a leotard, tights and warm-ups each day, but now it's summer, and your schedule is different. Whether you're trying to dress to impress for a day off at your intensive or you're packing for a much-needed vacation during your company's summer break, the idea of wearing "real clothes" can leave you feeling paralyzed. Never fear! We've pulled some of our favorite dancers' street styles from past issues of Pointe to give you the summer style inspiration that you're looking for.
Keep reading...
Show less
News
May. 08, 2018 04:26PM EST
Kansas City Ballet Dancers Tempe Ostergren and Dillon Malinski. Photo by Kenny Johnson, Courtesy KCB.
Wonder what's going on in ballet this week? We've pulled together some highlights.
New Peter Pans at Ballet Austin and Kansas City Ballet
Never Never Land becomes a reality this week with two exciting new productions. Kansas City Ballet presents world premiere choreography by artistic director Devon Carney in Peter Pan May 11-20, while Texas audiences can experience the Austin premiere of Paul Vasterling's acclaimed Peter Pan May 11-13. We love this fun trailer that Ballet Austin put together.
Keep reading...
Show less
News
Apr. 03, 2018 02:59PM EST
National Ballet of Canada's Francesco Gabriele Frola in "Nijinsky." Photo by Karolina Kuras, Courtesy NBoC.
What's going on in ballet this week? We've pulled together some highlights.
National Ballet of Canada Brings John Neumeier's Nijinsky to San Francisco
NBoC is bringing their acclaimed production of John Neumeier's Nijinsky to San Francisco's War Memorial Opera House April 3-8 as part of San Francisco Ballet's spring season. As part of a reciprocal agreement, SFB will tour to Toronto in an upcoming season. We're jealous that Bay Area audiences have the chance to see this thrilling ballet, which delves into the life and work of the famous 20th century choreographer and dancer Vaslav Nijinsky. Catch a glimpse in the below video.
Keep reading...
Show less
Trending
Mar. 02, 2018 05:05PM EST
Andrew Neel via Unsplash
Artistic directors sift through hundreds of audition packets a season, and your resumé is often your first chance to catch their attention. Naturally, you want a document that makes a positive impression. But some surprising (and seemingly minor) details can inadvertently turn a director off. So, how do you make your resumé stand out—for the right reasons?
Focus on Essentials
At an audition, directors need to see your essential information at a glance: where you trained and what companies and choreographers you've worked with. Cincinnati Ballet artistic director Victoria Morgan scans for names she recognizes. "It's good to know if a dancer has worked with a respected leader in the industry, and if there's a colleague I can call as a reference. I'm also more inclined to take a second look at a student if I recognize a particular school or teacher," she says.
Your resumé should be no longer than one side of one page. "When I've got 600 resumés sitting here, a three-page resumé is a disincentive to me," says Kansas City Ballet artistic director Devon Carney. "It comes down to time—how quickly can you present your information to an unknown pair of eyes?"
Keep reading...
Show less
Trending
Dec. 06, 2017 03:06PM EST
Photo by Sterling Baca, Courtesy Dayesi Torriente.
Whether you're on performance 1 or 21, sweaty stage makeup and layers of hairspray take a toll on your hair and skin. Read on for top tips from dermatologists and dancers to get you through Nutcracker season.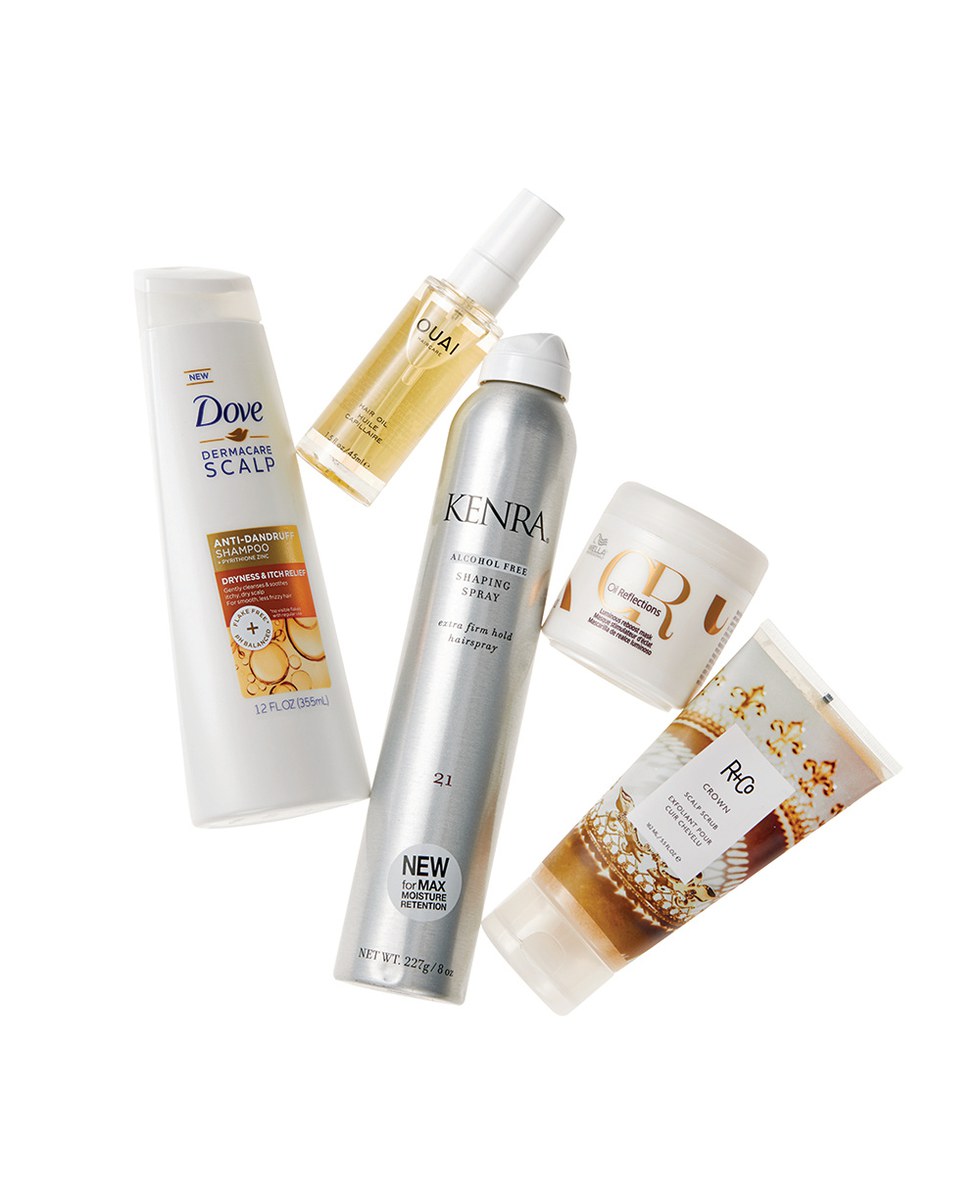 Photo by Nathan Sayers
Keep reading...
Show less
Dec. 16, 2016 11:18AM EST
Apparently, there's a black market for Nutcracker costumes.
Festival Ballet Providence's Sugar Plum Fairy tutu. Photo Courtesy FBP.
Back in November, Festival Ballet Providence artistic director Mihailo Djuric found himself in a serious bind when a trip to the company's storage facility in Pawtucket, RI, revealed that 57 costumes for its upcoming Nutcracker production had been stolen. Important items such as a Swarovski crystal-embellished Sugar Plum Fairy tutu and the Nutcracker's mask had been quietly removed from their crates. "Many of the stolen costumes were for our children's cast members, which is especially disheartening," Djuric said in a statement. The company had mere weeks to figure out how to replace dozens of tunics and tutus before opening night on December 16.
An original angel harp next to a newly constructed one made by Mystic Scenic Studios earlier this week. Photo via Facebook.
Not wasting a moment's time, Djuric called ballet companies nationwide to find similar costumes he could rent for the production. Since then, over a dozen have come to the rescue, including Kansas City Ballet, Joffrey Ballet, BalletMet, Rochester City Ballet, Connecticut Ballet and Mobile Ballet in Alabama. This week, 10 volunteer costumers from around New England have been sewing nonstop, reconstructing new pieces from scratch (such as the Toy Soldier jackets) and altering costumes that were not stolen to match rented items. "This entire process has required a tremendous amount of creativity and imagination to make sure we get this show on stage and looking sharp," says Djuric. Their hard work paid off—by Thursday morning's school performance for 1,000 area children, all costumes and props were reconstructed or replaced.
Have you seen this Nutcracker? The tunic and head were stolen last month. Photo courtesy FBP.
A motive for the theft is still unclear, and Pawtucket police continue to investigate. While Festival Ballet is still working on an exact figure, the financial loss is estimated to be in the tens of thousands of dollars, and the company will be forced to make new costumes next year. But in the meantime, Providence can still enjoy its annual Nutcracker magic, thanks to the dance community's generosity.
For more news on all things ballet, don't miss a single issue.