News
Jun. 20, 2018 04:43PM EST
New San Francisco Ballet principal Wei Wang in Helgi Tomasson's Concerto Grosso. Photo by Erik Tomasson, Courtesy SFB.
Promotions season is well underway. Earlier this spring we covered exciting changes at Boston Ballet and Pennsylvania Ballet; now we're back with news from six more companies—English National Ballet, San Francisco Ballet, National Ballet of Canada, Miami City Ballet, Ballet West and Pittsburgh Ballet Theatre. (Stay tuned throughout the summer as additional companies release their updated rosters.) Here's who's doing a happy dance.

Keep reading...
Show less
Trending
Jun. 05, 2018 05:12PM EST
2018 YoungArts winner Margarita Armas. Photo by Gesi Shilling, Courtesy YoungArts
If you are a dancer in high school, listen up! The National YoungArts Foundation has announced that now, through October 12, it is accepting applications to become a 2019 YoungArts winner. Every year the foundation identifies talented teenage artists across multiple disciplines, providing monetary awards up to $10,000, mentorship opportunities (with renowned professionals like Mikhail Baryshnikov), and a chance to participate in regional workshops in New York, Los Angeles and Miami. To qualify, dancers need to be between the ages of 15–18 or in high school grades 10–12, as well as a U.S. citizen or permanent resident.
Keep reading...
Show less
News
Apr. 12, 2017 02:46PM EST
Stella Abrera in "Le Corsaire," Photo by Rosalie O'Connor
Hollywood may have the Oscars, but ballet has the Benois de la Danse. The glamorous awards ceremony, held each year at Moscow's Bolshoi Theatre, recognizes the year's best dancers and choreographers around the globe. The 2017 nominees were announced yesterday, and they include some of our favorite dancers, including two Pointe cover stars!
Two principal ballerinas from U.S. companies, American Ballet Theatre's Stella Abrera and Boston Ballet's Misa Kuranaga, were nominated for best female dancer. Abrera who graced our December/January cover, was nominated for her debut as Aurora in Sleeping Beauty. It's heartening to see this longtime ABT dancer receive the star treatment she deserves since her promotion to principal in 2015. Kuranaga, who was our August/September 2012 cover star, is being recognized for her performances in not one, but two roles: Tatiana in Onegin and Medora in Ivan Liška's Le Corsaire.
Keep reading...
Show less
News
Aug. 19, 2016 12:57PM EST
For aspiring dancemakers who dream of seeing their work performed in a professional setting, the Joffrey Ballet's seventh annual Winning Works competition is an opportunity you'll want to take note of.
Jeffrey Cirio in Paul Taylor's Company B. Photo by Rosalie O'Connor.
The award recognizes promising African, Latino(a), Asian, Arab and Native American artists with a $5,000 stipend, at least 30 rehearsal hours and a group of dancers from the Joffrey Academy Trainee Program and Joffrey Studio Company to set their work on. Winners will premiere their completed original works at a performance in March 2017.
This past year, American Ballet Theatre principal Jeffrey Cirio was one of the winning choreographers. His work, Chapter 1, Chapter 6, included elements of step dancing, and was presented at the Chicago Museum of Contemporary Art in March.
As part of the application, artists must submit a video clip with a short excerpt of their choreography, and a letter describing the kind of work they plan to create. If they choose, this year's applicants can also draw inspiration from the poet Gwendolyn Brooks (the first African American to receive the Pulitzer Prize), whose centennial the Joffrey is celebrating.
The full application is available online, and the deadline is October 1. Start getting those creative wheels turning!
For more news on all things ballet, don't miss a single issue.
Cirio (center) in Marcelo Gomes' "AfterEffect." Photo by Rosalie O'Connor, Courtesy ABT.
Well, that was fast. After less than a year, Jeffrey Cirio — the former Boston Ballet principal who joined American Ballet Theatre as a soloist at the start of this season—is walking into summer with a promotion to ABT's highest rank. The company now has two Filipino-American principals, the other being Stella Abrera.
We're not surprised. Twenty-five years old and already a consummate artist, Cirio impressed in roles all season, like Colas in La fille mal gardée, one of the King's unlucky sons in The Golden Cockerel and the virtuosic slave Ali in Le Corsaire. Cirio's ambitions extend beyond the Met stage, too. He's the leader of his own touring troupe, Cirio Collective, which has performances scheduled at the Cape Dance Festival and Vineyard Arts Project this summer.
Artistic director Kevin McKenzie also announced corps member Blaine Hoven's promotion to soloist. These two well deserving male dancers are sure to have a spring in their step this holiday weekend!
News
Feb. 26, 2016 03:21PM EST
Joffrey Studio Company dancers in Stephanie Martinez's Non è Normale. Photo by Cheryl Mann, Courtesy Joffrey Ballet.
A few weeks ago, American Ballet Theatre soloist Jeffrey Cirio made an extended trip to Chicago to hone his choreographic chops. His muses? The Joffrey Ballet Studio Company and Academy trainees. Cirio, along with choreographers Mariana Oliveira and Christian Denice, are the winners of Joffrey's sixth annual Winning Works competition, an initiative that recognizes emerging African, Latino, Asian, Arab and Native American choreographers. Their prize is the stuff budding dancemakers dream about: a $5,000 stipend, 30 rehearsal hours and a group of beautiful dancers, all culminating in three performances at the Chicago Museum of Contemporary Art March 5 and 6. The program also includes Coco + Igor, a world premiere by Joffrey Academy director Alexei Kremnev that explores the creative genius of Coco Chanel and Igor Stravinsky.
"Winning Works is one of the most important projects that we are doing for the Joffrey's young generation," says Kremnev, noting that it gives the Studio Company and trainees an opportunity to produce a first class professional performance. "Our winning choreographers are in the process of developing their own voice and we are thrilled to help them to realize their artistic vision."
Winning Works choreographers Jeffrey Cirio, Christian Denice and Mariana Oliveira. Courtesy Joffrey Ballet.
"I wish more companies had similar programs," says Cirio, who's been dabbling in choreography for a few years. He formed his side project, CirioCollective, with his sister Lia last year. His new piece, Chapter 1, Chapter 6, includes elements of step dancing (Cirio's no stranger to hip hop). The dancers are also delving headfirst into contemporary dance with Chicago-based freelance artist Christian Denice (a former member of River North Dance Chicago) and Brazilian-born choreographer Mariana Oliveira, who directs The Union Project Dance Company in Los Angeles.
"Being a Brazilian female choreographer, I feel that Winning Works empowers me," says Oliveira. "Working with the Joffrey Academy dancers has been an amazing journey and being able to contribute to their career somehow is the most gratifying thing."
You can check out a sneak preview of the new ballets here:
http://
For more news on all things ballet, don't miss a single issue.
Jeffrey Cirio left a principal position at Boston Ballet to become a soloist at American Ballet Theatre. Photo Courtesy Cirio.
When Sarah Walborn first joined San Francisco Ballet as an apprentice, the excitement of joining her dream company soon gave way to dread. "I would go into work every day with fear as opposed to the excitement I had in school," explains Walborn, now with Ballet Arizona. "I didn't want to do any roles, much less go in for the workday." Something needed to change.

Acknowledging such negative thoughts can be scary and lonely for dancers, no matter what stage in their career. If you don't feel your company is the right fit, it can affect your motivation, a vital component in a profession that requires 110 percent every day. And yet, contemplating a move can bring up an equal number of anxieties. Luckily, employing a mix of self-reflection and research can help you avoid making a rash decision.
List Your Goals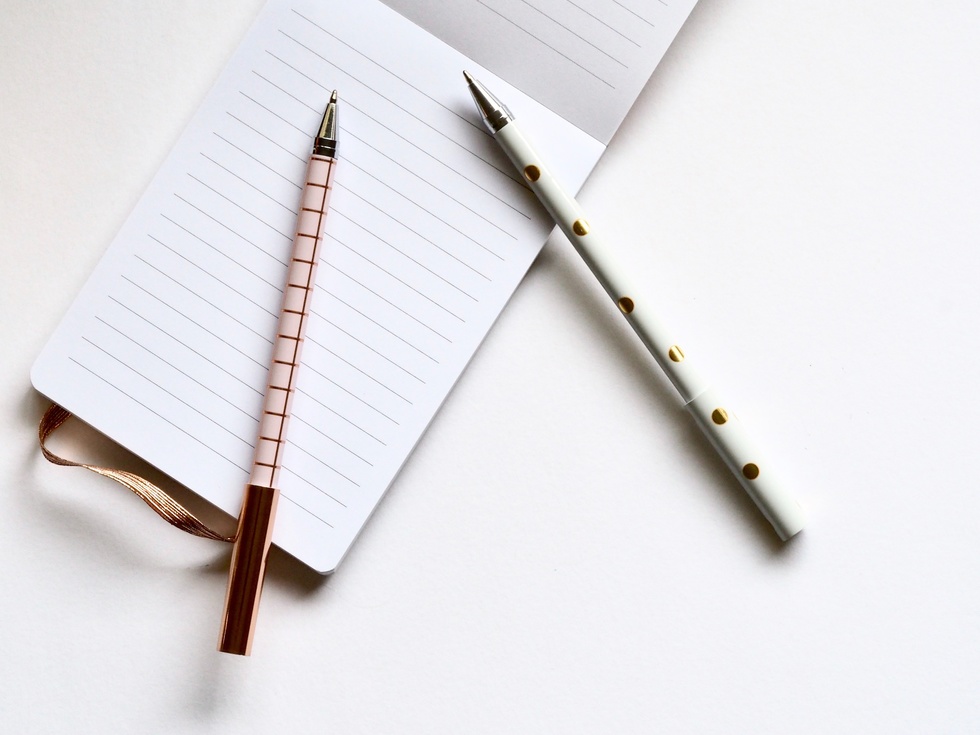 Photo by Jess Watters via Unsplash.
To facilitate self-awareness and encourage self-assessment, Lauren Gordon, a career counselor with Career Transition For Dancers, recommends writing down an annual checklist of goals that reflects your aspirations in your company, for your overall dance career and for your personal life. How closely does your current experience match your checklist? If it doesn't, what will it take to get the two more aligned?
After some reflection, Walborn realized that she needed more training. "I was too immature," she says of her time at SFB. "I felt intimidated, so I held back and didn't push myself as much as I could have." The next year she reenrolled at her alma mater, Central Pennsylvania Youth Ballet, to regain her confidence. While there, she concluded that she would be more comfortable dancing in a smaller company.
Signs You Should Leave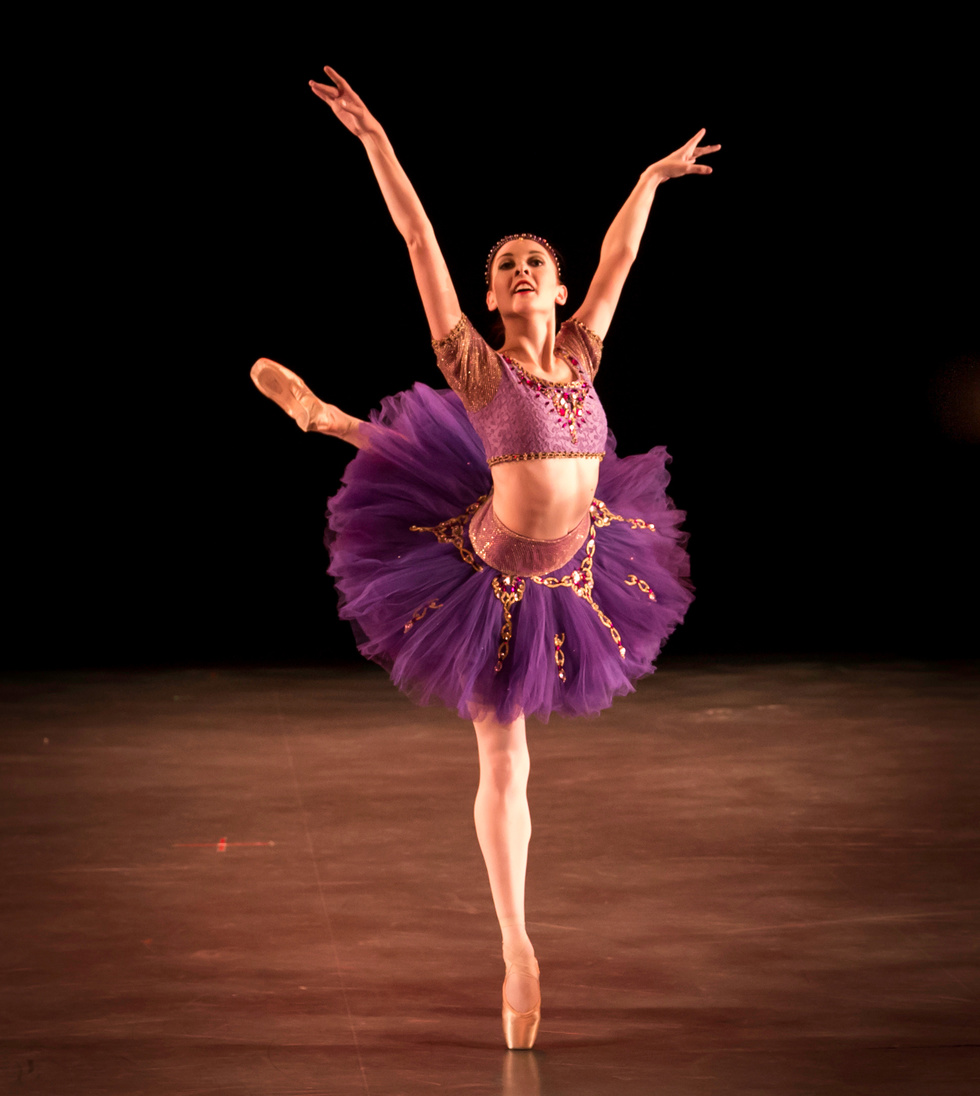 "I would go into work every day with fear as opposed to excitement." —Sarah Walborn. Photo by Beau Campbell, Courtesy Walborn.
While fear, such as Walborn described, can be a powerful indicator, there are other telltale signs that it's time to reassess your current environment. For instance, if you're consistently passed over for roles or a promotion that you feel you deserve, you may have better success elsewhere. A hostile or exploitative workplace situation is another indicator that you should move on.
Other times, the reason can be harder to put your finger on. For Jeffrey Cirio, who danced as a principal at Boston Ballet before taking a soloist position at American Ballet Theatre last year, it was feeling too comfortable. "I was getting to the point where I was doing everything opening night and going into rehearsal feeling more nonchalant," says Cirio. "I'd look back on a particular day or rehearsal and wish I would have pushed for more. Even though I was doing well, I needed a different mind-set."
Major company changes can also trigger thoughts about moving on. After dancing with The Washington Ballet Studio Company, Walborn joined Kansas City Ballet, where she felt at home right away. But during her second season, there was a change in the artistic directorship. When she felt KCB changing overall, it no longer felt like an artistic fit and she began to put out feelers. On a recommendation, she auditioned for Ballet Arizona, where she found director Ib Andersen's direct demeanor and approach to technique to be similar to hers.
When to Wait It Out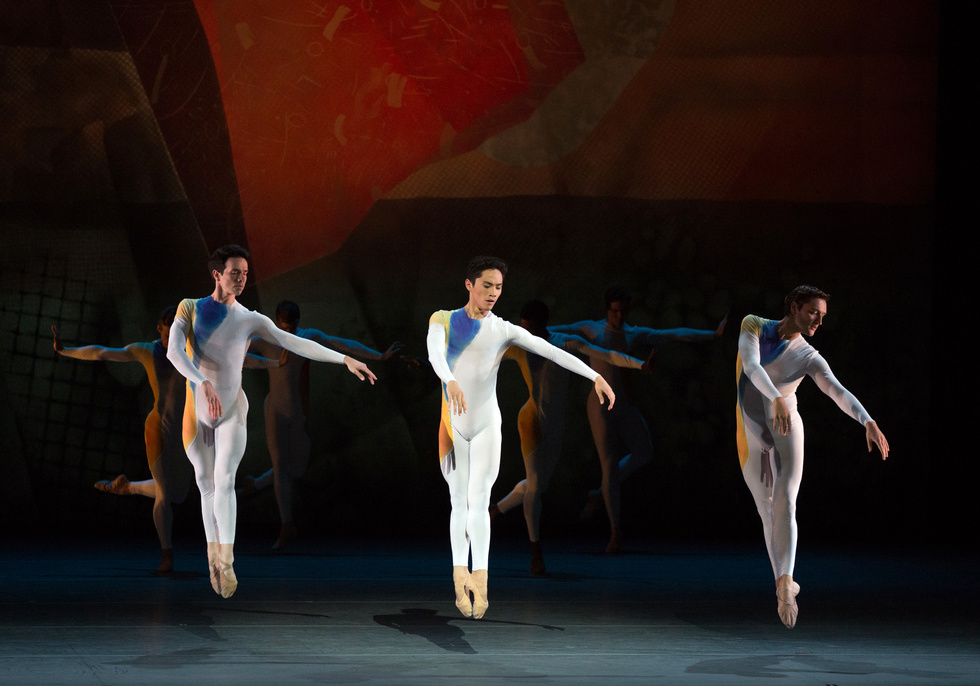 Cirio (center). Photo Courtesy Cirio.
Of course, no company is perfect, and not every complaint warrants walking away. "It's important to remember that the company is not the bad guy," says Gordon. "It's your responsibility to take care of your own goals and to be able to ask for things." Acknowledging the positive aspects of your work environment can help you assess the negative more clearly. For instance, maybe there is a tour or an exciting choreographer slated for next season, or perhaps your company offers an educational partnership with a local university.
"It can also be smart to stay longer when you aren't sure and need to gather more information," says Gordon. "The knowledge that steps are in motion can help you get through a season, take away the impatience and appreciate the work ahead."
Cirio, who had been in Boston his entire career, made his decision to leave over a two-year period. Aware that he still had great repertoire to dance and opportunities to choreograph, he also realized that if he went to a bigger company, he would probably have to accept a lower rank.
To be sure, he reached out to friends in other companies and consulted his sister, fellow BB principal Lia Cirio, who had made a similar career decision years before. "Be discreet about exploring," advises Gordon, "because it can be taken the wrong way. However, it can be tempting to say 'yes' to an offer without first knowing if it is a good fit. Research ahead of time and your decision will be more rational."
Taking your time can also help with making a graceful exit. "Every culture handles leaving differently," warns Gordon. "A good leave-taking process is important because in this profession everyone crosses paths and either helps or thwarts each other." Once Cirio was fairly certain of his decision to leave Boston Ballet, he sought out the advice of artistic director Mikko Nissinen, who ultimately gave his blessing. At the very least, planning a future move while cherishing your final moments at your current company can help make the transition easier.
News
Jun. 30, 2015 04:42PM EST
Misty Copeland in Le Corsaire. Photo by MIRA, Courtesy ABT.
Today, American Ballet Theatre announced that longtime company soloists Misty Copeland and Stella Abrera have been promoted to principal dancer. San Francisco Ballet star Maria Kochetkova and Royal Danish Ballet principal Alban Lendorf will also join ABT next season as principals (though they will remain principals with their respective companies), and Boston Ballet principal Jeffrey Cirio joins as a soloist. Corps de ballet members Skylar Brandt, Thomas Forster, Luciana Paris, Arron Scott and Cassandra Trenary have been promoted to soloist.
The news follows months of speculation after three of ABT's major stars—Julie Kent, Paloma Herrera and Xiomara Reyes—announced their retirements. The promotion has been a long time coming for Abrera, who has been with the company since 1996 and a soloist since 2001. She made a critically acclaimed debut as Giselle last month. Copeland, who made principal debuts in Romeo and Juliet and Swan Lake this season, makes history as the company's first female African American principal dancer. Congratulations to all!
News
Apr. 08, 2015 12:45PM EST
Jeffery Cirio, Boston Ballet principal, in company class. Photo by Rosalie O'Connor, Courtesy Boston Ballet.
Jeffrey Cirio is a busy guy. In addition to his career as a principal dancer at Boston Ballet, he's an emerging choreographer who also manages his own dance troupe: Cirio Collective. In May, Boston Ballet will debut Cirio's first piece choreographed for the Boston Opera House stage. Pointe spoke to him before the premiere.

What is your choreographic process like?
I always start with music because, for me, choreography is just an extension of the music. I want to work with people who are uninhibited, so that things can evolve during rehearsal. For this piece, I challenged myself to limit pre-planned ideas so I could discover things in the studio with the dancers.
Is it difficult to be in charge of a room of your peers?
There's mutual respect among my colleagues. We have fun, but they know when it's time to be serious—so I never have to "take charge." We work together.
What can we expect from your premiere?
The choreography is set to music by Chopin, John Field and something more abstract. It's definitely not a literal piece, and it's less balletic than what I've done before—it's grittier.
Which choreographers have had a major influence on your work?
I've had the opportunity to work with many different people, like Wayne McGregor, Alexander Ekman, William Forsythe and Boston Ballet's resident choreographer Jorma Elo. I have the utmost respect for Jirí Kylián, and Helen Pickett has given me great advice. They've taught me to be unafraid.
How do you balance your role as choreographer with your career as a principal dancer?
It can be very stressful at times, especially when I'm dancing in the same program as one of my own pieces. I keep saying I'll take a break, but I guess I don't know how! I feel like it's my duty to contribute to the dance community, and that keeps me motivated.
Nov. 29, 2001 07:00PM EST
The sixth Helsinki International Ballet Competition, held this June in Finland, was something of a guy's show. The most notable of the 70 competitors, who performed over the course of seven evenings in the beautiful Finnish National Opera House, were all men: authoritative, silky Brooklyn Mack, 23, of the United States, who was the Senior Silver medalist; fiercely masculine Jeffrey Cirio, 18, also of the United States, who took home the Junior Gold; and scissors-sharp Xiaoyu He, 21, of China, winner of the Grand Prix.
Some of the more intriguing women in the competition—Korean National Ballet Company's lyrical Seul Ki Park, and the sleek, serene Byelorussian Nadzeya Filipava—did not win medals. Perhaps ballerina moonlight-energy doesn't fit so well with the flash-boom-bang of competition craft.
Nevertheless, the international exposure that young dancers gain in competition is invaluable—particularly at the Helsinki contest. "The city is well-situated between the East and the West," says Doris Laine-Almi, the former Finnish National Ballet artistic director, who founded HIBC in 1984 to complement the other Inter­national Theatre Institute Competitions in Varna, Jackson and Moscow. "And everyone speaks English!" adds Junior Silver medalist Lonnie Weeks, of Texas Ballet Theater, who is a veteran of the competition scene. "That makes it much easier here."
Nov. 29, 2001 07:00PM EST
This week, Boston Ballet hosts its first-ever Choreographic Intensive in Marblehead, MA. Student Leah Hirsch will be blogging daily from the Intensive for Pointe. Read Leah's first entries here, here and here, and stay tuned for more!
Dancing and writing share many parallels. That thought came to me as Helen Pickett taught us the different parts of Forsythe improvisation technique today. The ideas of pausing and hovering are very prominent in both art forms. Contemporary and classical dance contain significant pauses—punctuation—that are equivalent to semicolons, dashes, even exclamation points.

But choreography doesn't have to obey set grammar rules. A dancer or choreographer's response to music can be more interpretive. It is not a dancer's ability to simply regurgitate choreography, but her ability to add to it elements in tune with her own physical structure that makes contemporary dance unique. No piece is ever danced just one way. As Boston Ballet soloist Jeffrey Cirio (who visited us yesterday) pointed out, his choreography is constantly changing to fit a specific dancer at a specific moment. Catching a director's eye is not solely based on technical ability, but also on movement quality, emotion, and imagination.

Today, we had the privilege of taking technique class with Boston Ballet artistic director Mikko Nissinen. He not only urged us to dance with an expansive quality, but also to toy with the musicality of each combination. Our goal, he said, should be to create a sense of excitement for the audience. He brought the ideas of musicality and movement highlighted in our contemporary classes into a classical ballet setting. At the halfway point of this intensive, I've realized the many connections and parallels between classical and contemporary dance. Both feed off of one another.




Get Pointe Magazine in your inbox