Jahna Frantziskonis photographed by Nathan Sayers for Pointe.
This is Pointe's February/March 2017 Cover Story. You can subscribe to the magazine here, or click here to purchase this issue.
Most vacations don't turn into the job of a lifetime. But that's exactly what happened when Jahna Frantziskonis took company class at San Francisco Ballet in the spring of 2015.
"I had never been to San Francisco or seen the company besides on video," explains Frantziskonis, 23. She had come to the city to visit her younger brother, Elias, an SFB School student at the time. "He said, 'Just come, take a class, see what happens.' " Less than a week after she got back to Seattle, where she was a second-year corps dancer at Pacific Northwest Ballet, she had received an invitation to join the SFB corps.
"It was very unexpected," she says, seeming to still marvel at the outcome nearly two years later. But artistic director Helgi Tomasson confirms that hiring her was no fluke. He immediately noticed three qualities every SFB dancer needs: stage presence, musicality and versatility. "I could see her fitting very well into the repertory we have, in the classical, neoclassic and contemporary," he says of her accidental audition.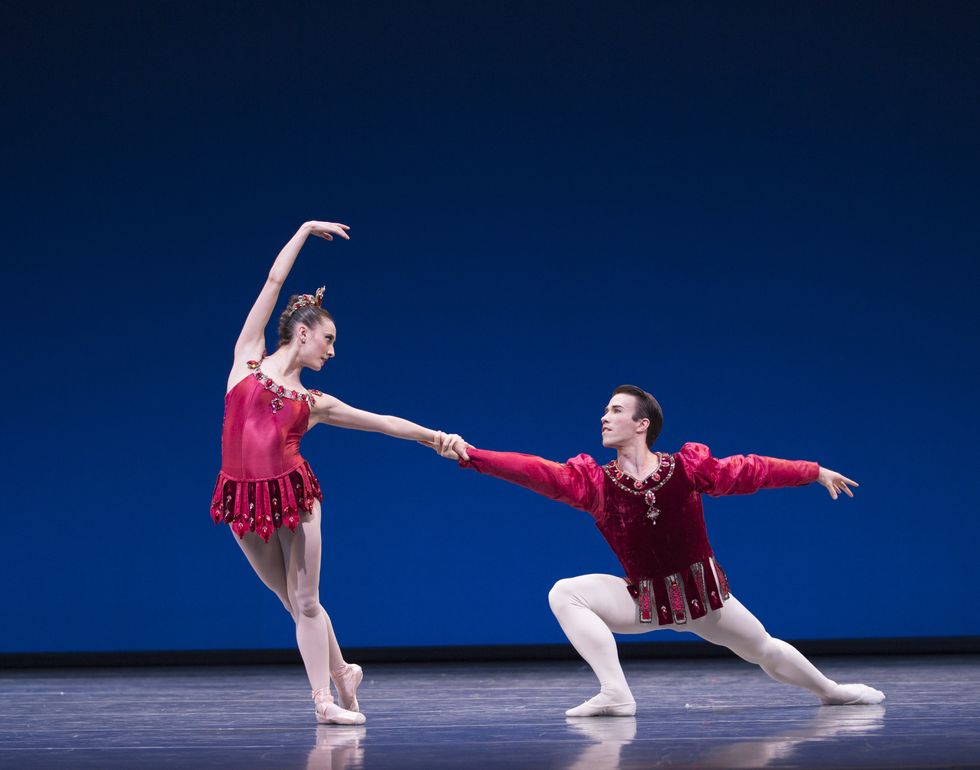 Frantziskonis with Benjamin Griffiths in Balanchine's "Rubies" at PNB. Photo Courtesy PNB.