Joel Prouty (far right) trains professional dancers such as James Whiteside, Katherine Williams, Lloyd Knight and Lauren Post. Photo courtesy Prouty
A good personal trainer can coach you through a challenging, safe workout. A great one understands the unique demands dance places on your body and helps you correct specific weaknesses to make you an even stronger performer. Enter Joel Prouty.
Before his passion for fitness took over, he was a member of the Royal Winnipeg Ballet, Houston Ballet and Boston Ballet, toured with Twyla Tharp and performed in Broadway's Come Fly Away. When he retired from the stage in 2010, he dove into exercise physiology courses at New York University, captivated by the idea of dancers as athletes. "My main focus and obsession was how to train like an athlete—strong, powerful, quick and resilient—while still maintaining the long, lean aesthetic required to be a dancer, and perhaps more specifically a classical ballet dancer."
Keep reading...
Show less
Trending
Oct. 18, 2018 09:36AM EST
Photos by Jayme Thornton for Pointe. Modeled by Anna Greenberg of American Ballet Theatre's Jacqueline Kennedy Onassis School.
Planks are one of the most popular exercises for core strength, but they're not just about flat abs. Julie O'Connell, physical therapist and performing arts program manager at Chicago's Athletico Physical Therapy, says that dancers can use them to maximize their conditioning: Look at the corrections you're getting in class or the choreography you're learning and mirror those concepts in your strength work.

Keep reading...
Show less
Words of wisdom: As a morning mental warm-up, Stephanie Rae Williams, of Dance Theatre of Harlem, recites an affirmation, like "Today is a great day" or "You can and you will." After she suffered an injury onstage, she also started saying a mantra in the wings, such as "I am strong. I am healthy. I am capable." It helps quell her nerves backstage.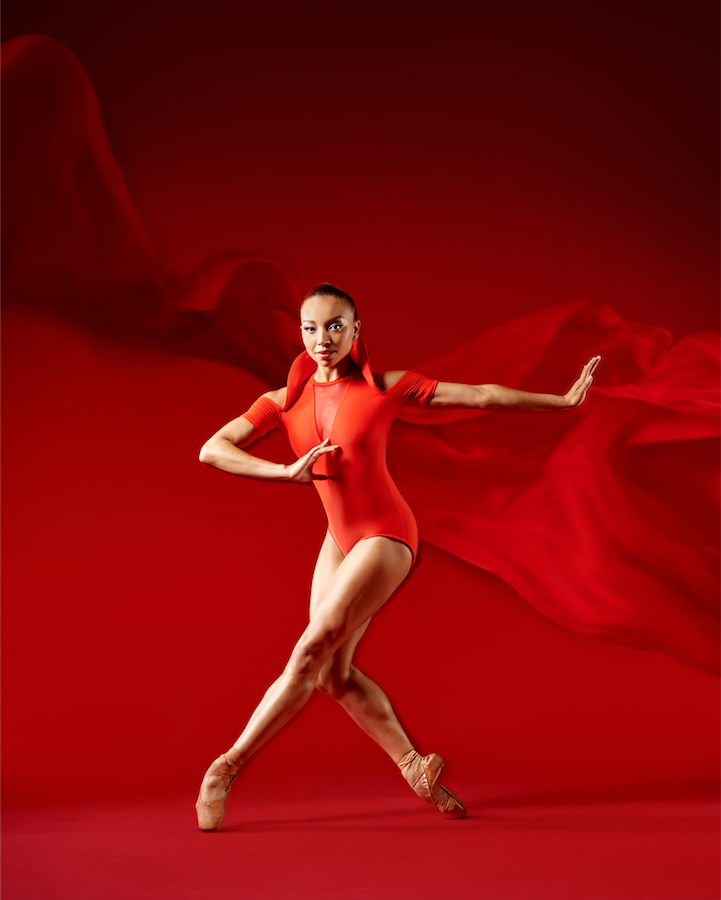 DTH's Stephanie Rae Williams shares her smart conditioning tips. Photo by Rachel Neville, Courtesy Dance Theatre of Harlem.
Keep reading...
Show less
Madeline DeVries cultivates strength and fluidity for Alonzo King's works. Photo by Stacy Ebstyne, Courtesy LINES.
Madeline DeVries, of Alonzo King LINES Ballet, starts her days with a bike ride or strength work.

Warm-up on wheels: Madeline DeVries' commute doubles as a workout. Two or three days a week, the Alonzo King LINES Ballet dancer bikes about seven miles through San Francisco to the studio. "The hardest part is going through Golden Gate Park. There's one uphill section that's always killer," she says. She arrives ready to dance and likes how biking warms up her knees.

Keep reading...
Show less
Generosa in Susan Stroman's TAKE FIVE…More or Less. Photo by Lindsay Thomas, Courtesy PNB.
Pacific Northwest Ballet soloist Angelia Generosa uses cross-training to tackle the company's varied repertoire.
Cross-training philosophy: Pacific Northwest Ballet soloist Angelica Generosa kicked up her workout regimen a few seasons ago when she was first dancing "Rubies," along with a lot of contemporary rep. "I realized that I couldn't afford to get hurt," she says. "I had to take time to take care of my muscles, so they could recuperate and feel good for whatever PNB asked me to do." Now in her seventh season, Generosa acknowledges that just stretching before class isn't enough. "Maintenance is really important. Know what you need before and after class."
At the gym: She starts any workout (or busy day at the studio) with a 10-minute elliptical or bike warm-up. Generosa developed tendonitis in her left knee a few years ago, so this prepares the joint for more strenuous activity. Then, she'll do 20 to 45 minutes of cardio on the treadmill or elliptical; upper-body work, like arm circles while holding 10-pound free weights; ab exercises; and stretching, especially her quads after running.
Keep reading...
Show less
LADP's Rachelle Rafailedes leading a workout. Photo by Studio 6, Courtesy Sunshine Sachs.
If your usual workouts are feeling stale, Benjamin Millepied's L.A. Dance Project might be able to help. The contemporary ballet troupe recently launched an online exercise platform that puts its stars in your living room.
Keep reading...
Show less
Lauren Fadeley in Balanchine's Walpurgisnacht Ballet. Photo by Daniel Azoulay, Courtesy Miami City Ballet.
Miami City Ballet principal soloist Lauren Fadeley uses company class, her home gym and the beach to stay strong.
Amped-up class: Now in her second season with Miami City Ballet, Lauren Fadeley has found new challenges in company class. "It's more intense and aerobic than I'm used to," she says. Her approach: It's not a casual warm-up but a daily opportunity to practice everything correctly, so it's automatic onstage.
Keep reading...
Show less
NYCB principal Adrian Danchig-Waring in rehearsal. Photo by Erin Baiano, Courtesy NYCB.
Cross-training to heal: Since 2010, principal dancer Adrian Danchig-Waring has dealt with flare-ups of painful stress fractures in his shins. When we spoke, he was working on healing those "dreaded black lines," substituting physical therapy, cardio and strength work for his usual dance-heavy schedule with New York City Ballet.

Pool time: Unable to participate in company class or bear much weight, Danchig-Waring has taken up swimming for 30 to 60 minutes daily. "It's become sort of my new passion," he says. He likes the sport for its no-impact, high-cardio nature and often follows lap workouts from a training website called goswim.tv. He cycles through various strokes, like freestyle, crawl and backstroke, to condition different muscles in his arms and shoulders.
Strength in numbers: Danchig-Waring takes a group fitness class, typically Pilates, after each swim. At first, he was surprised by how much he enjoyed the atmosphere. "But then I realized my whole life as a ballet dancer has been group fitness. There's this healthy sense of competition and collective energy that motivates, and it helps to push yourself further."
Off-his-feet footwork: Pilates mat work is especially perfect for him since most of the class is done lying down or on all fours. This allows Danchig-Waring to articulate his feet through demi- and full pointe in non–weight-bearing exercises, like the single-leg stretch and criss-cross. "Foot strength is such an essential part of this rehabilitation," he says.
Retraining the body and mind: Danchig-Waring works with a physical therapist twice a week on what he calls "neurologic reconditioning." He's coached through basic exercises, like sitting on the edge of a bench and slowly rising to relevé in parallel while holding a tennis ball between his ankles. Though the movements aren't complex, it's a mental challenge. "I focus on firing specific muscle groups that are otherwise resistant to working." The aim is to relieve some of the burden from his shins and toes and instead rely more on his glutes and abductors for stability.
Discovery zone: Inspired by his injuries, Danchig-Waring is on a mission to better understand ballet's mechanics—in the past, he even took a kinesiology lab at New York University. Despite being a principal dancer, he says, "I feel like a total novice when it comes to how the body is designed to move." Ballet is about so much more than forcing the body into beautiful shapes, he says, so now he's learning to dance in a way that's healthier and more sustainable.
Emma Love Suddarth and Dylan Wald in Price Suddarth's Signature. Photo by Angela Sterling, Courtesy Pacific Northwest Ballet.
Monday morning class after a three-day weekend? Stiff. After eight weeks off? Agonizing.
For most professional dancers on their summer layoff, a break from the daily grind is simultaneously exciting and unnerving. These months are often reserved for recovery and rest—a necessary opportunity to let the body repair and recharge. How dancers spend their summer break is mixed: some teach at summer intensives; some take the extended time to travel, visiting family or exploring internationally; some choose not to pause, performing at galas or festivals; and some just want to stay home, feet up, movies on. Depending on where you dance, the break might span a couple weeks or a couple months. Regardless of length, it involves a physical wind down, as well as a build back up. While it's never going to feel entirely easy, here are a few pro tips to help smooth the transition between 1 and 100 percent.
Keep reading...
Show less
The Workout
Apr. 04, 2017 04:40PM EST
Critchlow in Balanchine's "Diamonds." Photo by Luke Isley, Courtesy Ballet West.
A fresh perspective: Last year, Katie Critchlow went through seven months of recovery for a debilitating ankle sprain, but the process transformed her outlook on cross-training: "You think that doing ballet class every day is enough, but it's not," she says. "Ballet dancers are hypermobile, and in order to execute everything onstage when you're tired and fatigued, you need a lot of strength to back that up."

Ready to run: About two months after her injury, Critchlow began jogging. "I had to start really, really slow on a treadmill." Her ankle sprain had affected her hip, too, causing her to veer in a diagonal until she balanced the alignment in her legs. Now she prefers to run outdoors around Salt Lake City. "It helps mobilize my joints, so I'll either go at the end of a light day or wait for the weekend."
Keep reading...
Show less
Views
Mar. 22, 2017 06:38PM EST
Everyone wants more air-time. Whether you're going for explosive jetés or crisp battu (or both!) there are specific ways to train. We break it down below:
New York City Ballet principal Ashley Bouder, known for her buoyant jump (photo by Paul Kolnik)
For more news on all things ballet, don't miss a single issue.
Photo by Nathan Sayers for Pointe. Modeled by Hannah Seiden.
Photographed by Nathan Sayers, modeled by Hannah Seiden.

As choreography becomes increasingly demanding, dancers must adjust their flexibility and strength to match. One major aspect of 21st-century ballet is a pliable back. Michelle Rodriguez, MPT, OCS, CMPT, founder and director of Manhattan Physio Group, and her colleague Sarah Walker, DPT, recommend these exercises to build a balance of fluidity and support in the spine. If you dream of dancing work by the likes of William Forsythe and Wayne McGregor, these are for you.
Keep reading...
Show less
Sophia Lee. Photo by Aleli Estrada, Courtesy RWB.
The Royal Winnepeg Ballet principal adapts her cross-training for the company's frequent touring.
Travel savvy: Touring seven to eight weeks a year means Sophia Lee hits hotel gyms a lot. "I usually pack my runners and workout clothes," she says. Once she arrives at a tour stop, she'll hop on the elliptical for 20 to 30 minutes. If there's no gym, she'll walk around the city to relieve stiffness from the bus or plane ride.
Picture this: While she's traveling or in her hotel room, Lee does visualization exercises. "I close my eyes, listen to the music and imagine exactly how I'm going to execute each movement. I actually think about firing the same muscles and where I'll breathe in and breathe out."
Keep reading...
Show less
Inside PT
Dec. 30, 2016 07:00AM EST
Leaping into the New Year: Isabella Boylston, photo by Gene Schiavone
Love it or hate it, this is the time of year when people start talking about New Year's Resolutions. While it's exciting to think about what you want to work on in 2017, it can also feel daunting—especially because we often set unrealistic goals for ourselves, and wind up frustrated a few months in. Breaking resolutions down into small, attainable steps can help keep you motivated, and seeing positive results. To get you started, we pulled together a few tips for tackling some common dance-related goals.
Keep reading...
Show less
Collado with Connor Walsh in Jiří Kylián's "Wings of Wax." Photo by Amitava Sarkar, Courtesy Houston Ballet.
Morning zinger: Jessica Collado makes a pitcher of a spicy drink with turmeric, ginger, lemon juice, coconut water and cayenne pepper at the start of each week. "It's the first thing I drink when I get up. It's good for my body and wakes up my mind."
For her turnout: Twice a week, Collado finds an empty studio and does a floor barre DVD before company class. "I don't have flat turnout," she says, "but doing exercises lying down has helped my hips open up in a more natural way."
Keep reading...
Show less
Andrea Yorita in Matthew Neenan's Increasing. Photo by Alexander Izilaev, Courtesy BalletX.
Cross-training keeps Andrea Yorita prepared for the demanding variety in BalletX's repertoire.
Choreographic chameleon: At BalletX, Andrea Yorita performs a wide range of contemporary ballet by dancemakers like Matthew Neenan, Annabelle Lopez Ochoa and Trey McIntyre. "It's very hard on our feet," she says. "Even within a show, we'll go from socks to bare feet to flat shoes to pointe shoes."
A solid foundation: To keep their pointework crisp, the dancers typically take class on pointe five days a week. Yorita also does Thera-Band work for her ankles each morning, plus doming exercises. "I try to keep all of those little muscles on the bottom of my feet strong, so I can be grounded when I'm dancing in socks."
Keep reading...
Show less
Nathan Sayers, modeled by Nicole Buggé.
You may not understand exactly what causes a tight IT (iliotibial) band, but you've probably experienced that uncomfortable tension along the outside of your thigh. While it's not actually a muscle, the IT band may require daily stretching, says Suzanne Semanson, physical therapist at New York University Langone Medical Center's Harkness Center for Dance Injuries. The IT band is made of fascia, or tough connective tissue, that attaches to the pelvis through the tensor fascia lata (or TFL)—a small muscle between the pelvis and femur—and runs down to the outside of the knee.
When you're dancing with a fully extended knee, the IT band stabilizes the knee so that it doesn't move sideways out of alignment. However, "it is commonly tight in dancers due to compensatory patterns and overuse of the TFL," says Semanson. For example, if you force your turnout too much from your knees or rely on the TFL (instead of muscles in the hip) for développés to the front or side, this area might be too tight. The IT band and TFL can also build up excess tension from the demands of dancing several hours a day.
Keep reading...
Show less
Views
Aug. 23, 2016 07:00AM EST
National Ballet of Canada's Emma Hawes swims to strengthen her loose shoulder joints (photo by Daniel Neuhaus)
Every dancer has their own cross-training regime, tailored to their workload, injury prevention, rehab or particular roles. It's up to you to talk to a physical therapist about what exercises you should be doing to meet your own technical goals. But in the meantime, here are some of our best tips for effective cross-training:
And if that's not enough #fitspo for you, dig into our Workout archive to find out how the pros keep their bodies in peak condition.
Pixabay
Need some inspiration for staying in shape this summer? These four dancers know how to balance rest, cross-training and fun to start off their next season right.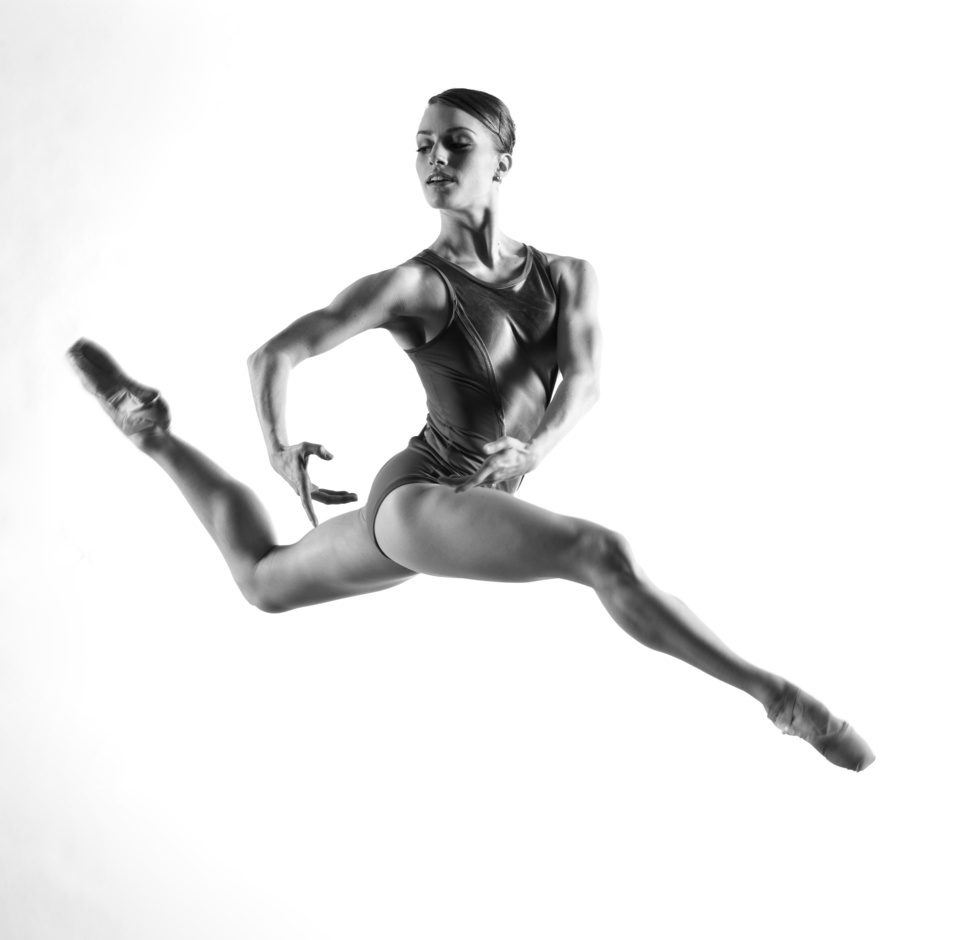 Photo by Charlie McCullers, Courtesy Atlanta Ballet.
Jackie Nash
Atlanta Ballet
Typical summer break: mid-May–August
On rest: I need to take one solid week, at least, to let all those last bits of the season go. After Nutcracker we push straight through until May, so a lot of little things in my body need to heal, and I want to have some mental space to go over how the season went.
Keep reading...
Show less
Views
Jul. 04, 2016 07:00AM EST
We all know this feeling. Photo via Scot Dir.
Symptoms: Your morning cup of coffee, or other stimulant of choice, feels like a distant memory, as does your New Year's resolution to cross-train. (Guilty.)
Diagnosis: A serious case of the Mondays.
Complications: The lure of Netflix and the thought of 30 mind-numbing minutes on the elliptical.
Treatment: You're one workout away from a good mood and serious health benefits. Actually motivating yourself to get into the gym before or after a long day of rehearsal? Easier said than done. So we asked Boston Ballet corps member Sarah Wroth to give us the inside scoop on her favorite workout pump-up jams.
The 13-year company veteran looks for songs with "rhythms that make me want to move and lyrics that make me want to sing out as loudly as possible." That being said, if you can sing during cardio without being out of breath, you should probably up the intensity. "I know I'm working hard if I can only belt out a few words," Wroth says.
See her 13-track playlist for your musical Monday motivation, and get to work!
Sarah Wroth leaping in Balanchine's Concerto Barocco. Photo by Rutt via Digital Grin.
"Firework" by Katy Perry. Appropriate for your pre-barbeque Fourth of July workout!

"Viva la Vida" by Coldplay

"Mr. Brightside" by The Killers

"Nothing's Going to Stop Us Now" by Starship. "Think Drake's 'Started From the Bottom,'" Wroth says, but a less explicit 80s/90s version.

"We are Young" by Fun

"Old Haunts" by The Gaslight Anthem. With lines like "Your blood was mixed with wine and robbery," how can you not feel an extra surge of energy?

"One Day More" from the Les Misérables soundtrack

"Single Ladies" by Beyoncé. A shameless hit, even for the non-single.

"I Will Survive" by Gloria Gaynor

"So What" by Pink. I am (hopefully, when two thirds of the way through a workout) still a rock star.

"Kill Your Heroes" by AWOLNATION. Wroth's hubbie discovered this one. "He always picks the next popular song before it's famous. He picked me, maybe I'll be famous one day!"

"Sk8ter Boi" by Avril Lavigne. "The 'Call Me Maybe' of its day!" Wroth says. Plus, what bunhead dancing in the 90s didn't thrill in the "She did ballet" lyric?

"Fight Song" by Rachel Platten
Have a favorite pump-up song? Tell us in the comments!
For more news on all things ballet, don't miss a single issue.
Featured Article
Jun. 01, 2016 07:27AM EST
Jackie Nash (Photo by Charlie McCullers, courtesy Atlanta Ballet)
Jackie Nash: Atlanta Ballet
Typical summer break: mid-May–August
 On rest: I need to take one solid week, at least, to let all those last bits of the season go. After Nutcracker we push straight through until May, so a lot of little things in my body need to heal, and I want to have some mental space to go over how the season went.
 Summer gig: For the past five or six years, I've danced with Atlanta Ballet's 12-member, dancer-run summer company, Wabi Sabi. We start rehearsing three to six hours a day one or two weeks after the season ends, with performances in July and August. I don't need to do maintenance beyond that because the shows finish close to the beginning of our season.
 Taking class: When we're not working on Wabi Sabi, I either teach or take class during the Atlanta Ballet Centre for Dance Education summer intensives to stay in shape.
Nutrition: Because I have more time, I look for new recipes. I love grilling fish outside and having people over for kebabs, getting to be more social.
Branching out: I own a house in East Atlanta with my husband, fellow AB dancer Heath Gill. We like to catch up on gardening, painting and house maintenance things.
Figgins in Jorma Elo's 1st Flash (photo by Rosalie O'Connor, courtesy Aspen Santa Fe Ballet)
Jenelle Figgins: Aspen Santa Fe Ballet
Typical summer break: Six weeks total, usually in May and September
 On rest: Working 7,900 feet above sea level means that the demand on our bodies is very high. I try to take a couple weeks to rest. My routine is to spend time at a spa here, getting massages and physical therapy, and going to the hot springs and mineral baths in the area.
Cross-training: Later on during the break I start getting physical. Aspen is really special because a lot of social activities are active and outside. A lot of us go hiking in the summer. We also have access to great yoga classes. I need to lengthen and stretch, and I avoid exercise that will make me too tight.
 Taking class: We are the only dance studio out here, so it is difficult. We tend to get out of town because Aspen is so small. If I travel on my break, I take classes at home.
 Nutrition: I love to cook. On layoff, I have more time to focus on my diet and research how I can turn my food into medicine. Turmeric is good for my mood and is also an anti-inflammatory—right now I am into turmeric-and-blood-orange lemonade.
Branching out: I'm Buddhist, so I like to chant and meditate. I try to "shed" all the stuff in my mind and alternate in self-questioning about how my thoughts and energies are serving dance and my life. It's a great time for me to let my mind go beyond my job. I'm also continuing to learn with online college courses.
Skylar Campbell (photo by Christopher Wahl, courtesy NBoC)
Skylar Campbell: National Ballet of Canada
Typical summer break: Four weeks, dates vary
On rest: Balance is my favorite word and key for any athlete. At the end of the season you are most likely in top dancing shape. Rest is good, but I don't like to throw it all away, because our layoffs are short.
Cross-training: During the season it can be difficult for me to cross-train. I love to change up my routine during off weeks, because it's important to keep moving. I do resistance training at the gym and take advantage of swimming. If I have a principal role coming up, focusing on long-term cardio can help. If I go home to California, I am lucky to be able to train at the Pilates studio my parents own in Orange County.
 Taking class: For every week I take off, I need just as much time to get back.
 Nutrition: The first week, I do a cold-pressed-juice cleanse because I don't need as much fuel and replenishment. After that I ease back into my regular diet.
 Branching out: I try to let my mind out of the ballet bubble. I exert my energy on playing the drums. It is a great outlet when I'm not dancing.
Porterfield and Paul Michael Bloodgood in Balanchine's Agon (photo by Tony Spielberg, courtesy Ballet Austin)
Oren Porterfield: Ballet Austin
Typical summer break: mid-May–August
On rest: I definitely need a week of seeing music shows, drinking beer, eating pizza—real people fun. Austin is a great city for music and my husband is a gigging musician. I have to take a little time away to get perspective before going back to demi, demi, grand.
 Cross-training: I can't do the same thing every day. We're lucky to have access to a Pilates studio, so we can take group apparatus class and use reformers. I take yoga around town and do it at home with "Yoga with Adriene," a YouTube channel. I have a gym membership, too.
Taking class: I usually don't take off of class for more than two weeks.
 Nutrition: I am definitely more forgiving of my body standards during layoff. I appreciate being curvier in the summer, which is something I don't appreciate as much in season. I try not to ever go on a diet—moderation is the best thing. I eat real food, and if I eat food that isn't so good, I make sure I move more.
Branching out: I have an apothecary line I started a few years ago (ritual-goods.com), and I make essential-oil perfumes and sprays. I do pop-ups. In the summer I have more opportunities to learn more about herbalism and experiment.
Candice Thompson, a former dancer, is a freelance writer based in Atlanta.
Views
Apr. 28, 2016 04:51PM EST
Photo by Jesper Stechmann via Unsplash
If you're looking for a cardiovascular workout, swimming laps can be a great option. But it shouldn't be your primary source of cardio exercise, says Michael Velsmid, DPT, MS and owner of Boston Sports Medicine, a clinic that provides aquatic therapy to Boston Ballet dancers. "The dancer's body needs to have a certain amount of stress imparted on it," he says. "But if you're recovering from a heavy workout, the pool is great. Where you might typically want to skip a day to rest and recover, you can go in the pool without any additional delay in your recovery."

Keep reading...
Show less
Views
Mar. 11, 2016 03:46PM EST
Abdominal strength is essential for any ballerina. A connected core can turn an otherwise wobbly dancer with arms and legs askew into one with supported extensions and smooth movement. But ab work is about more than just standard crunches and planks. The internal and external obliques, which wrap around the sides of the abdomen, are often neglected, though they're some of the most valuable muscles dancers can develop. Leigh Heflin Ponniah, MA, MS, from the Harkness Center for Dance Injuries at New York University's Langone Medical Center, suggests these three exercises. Try the whole series three days a week on alternating days.
You'll need:
l a 5–8-pound medicine ball or free weight
l a physio ball
(Via Thinkstock)
Seated Twist
1. Sit on the floor with knees bent and feet on the ground. Hold the medicine ball or weight in both hands, slightly in front of the body at belly-button height. Lean back a bit with the torso, so your abs feel engaged.
2. Twist side to side, allowing the weight to drop toward the floor as you reach left and right. Move slowly, exhaling each time you return to the starting position.
Repetitions: 10–20 sets
(Via Thinkstock)
Oblique Ball Crunch
1. Lie sideways on a physio ball, with your feet against a wall. Your hips should be stacked on the ball and your hands by your ears.
2. Drape your upper body over the ball. Then, exhale as you curve your upper body up and away from the ball.
3. Inhale as you slowly lower back over the ball.
Repetitions: 8–15 times on each side
(Via Thinkstock)
Side Plank Dip
1. Start in a side plank with your body propped up on your elbow closest to the floor and the other hand on your hip.
2. Slowly lower your hips toward the floor. Exhale as you lift your hips back up until your body is in a straight diagonal again.
Repetitions: 8–15 times on each side
Boren in Balanchine's Allegro Brillante. Photo by Gene Schiavone, Courtesy ABT.
When Kathryn Boren joined the corps of American Ballet Theatre last spring, after two years with Boston Ballet, it meant adjusting her cross-training schedule, too. To accommodate ABT's longer rehearsal days, she moved most of her workouts to her day off, Sunday. "I don't want to tire myself out too much during the week," Boren says. "I keep it simple, so I can push on the weekends." Here are the ins and outs of her routine.
Sunrise strengthener: After brushing her teeth, Boren does a grueling plank series with her feet lifted and pressed against a wall. She alternates a 30-second hold with 30 seconds of mountain climbers—driving one knee toward the elbow and switching legs—until she's reached two minutes. "That's the only thing I really do at home before I leave for work."
Uphill battle: Boren's Sundays at the gym typically start with 45 minutes on the elliptical. She gets her heart pumping with intervals, adjusting the incline and resistance every few minutes. Throughout the session, she'll work at steep incline levels of 10 to 13 and resistance levels of 5 to 9.
Keep reading...
Show less