Micael D. Harris, "Aspirations + Inspiration" (detail), with superimposed image of Arthur Mitchell, 1985.
A telegram from Lincoln Kirstein to Arthur Mitchell inviting him to join New York City Ballet; an Al Hirschfeld drawing of Suzanne Farrell and Mitchell in Balanchine's Slaughter on Tenth Avenue; a sparkly red and purple Firebird costume and headpiece from Dance Theatre of Harlem's 1982 production—these are just some of the treasures on display at Columbia University's Wallach Art Gallery as part of an exhibit titled Arthur Mitchell: Harlem's Ballet Trailblazer. Open to the public through March 11, this collection offers a glimpse into Mitchell's boundary-breaking life and career.
Mitchell was raised in Harlem, and joined NYCB in 1955 at the age of 21. He quickly rose to the rank of principal, and is known for originating lead roles in works such as Agon and A Midsummer Night's Dream. After the assassination of Martin Luther King, Jr. in 1969, Mitchell co-founded Dance Theatre of Harlem with his former teacher, Karel Shook. Under his over 40-year directorship, DTH became the first African American classical ballet company to achieve international acclaim. In 2015 Mitchell donated his archive to Columbia's Rare Book and Manuscript Library, starting a chain of events including a performance last October designed to share his vast contributions to diversity in dance with the public.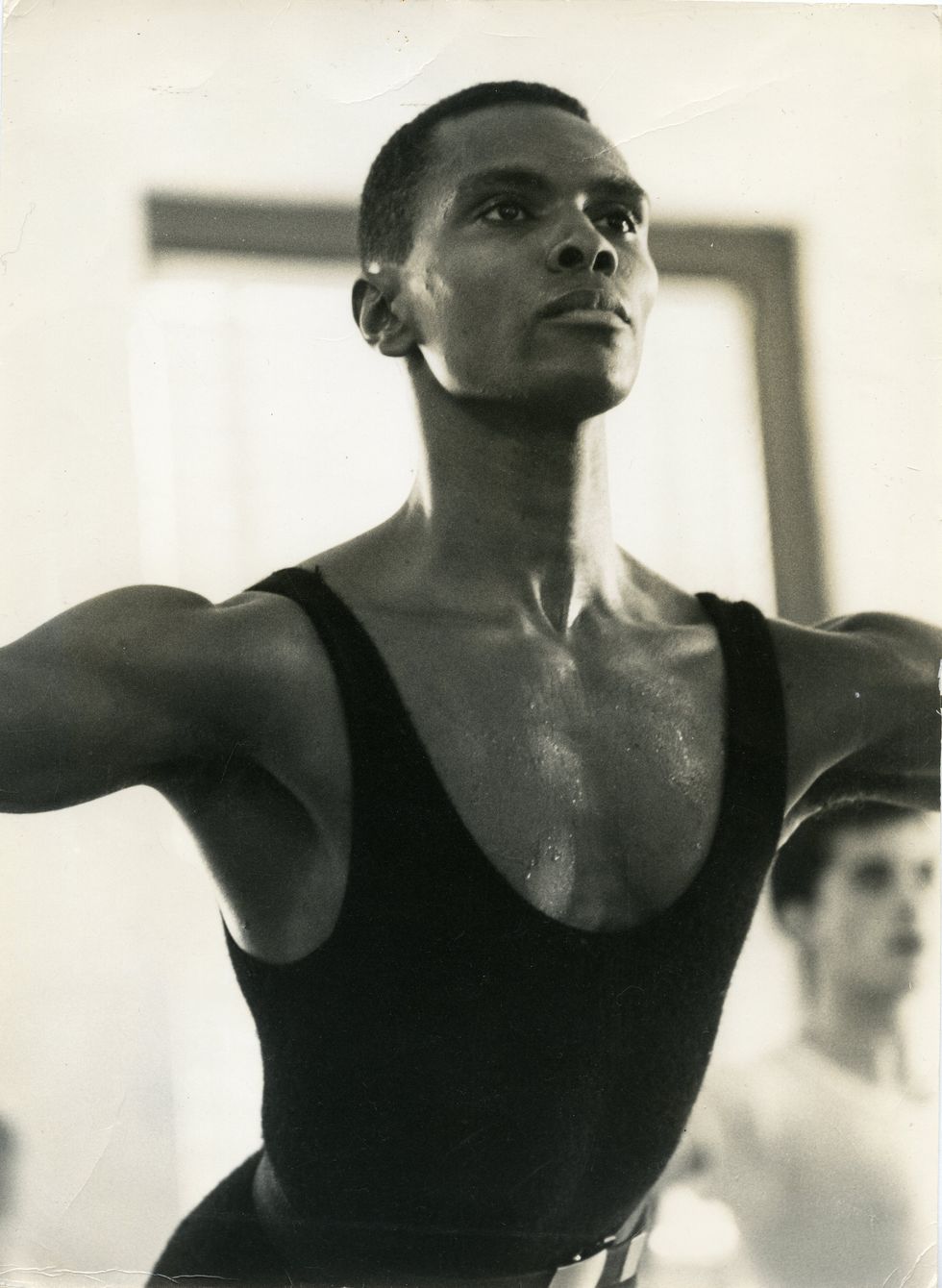 Arthur Mitchell in class, 1960s. Photo by Milton Oleaga. Arthur Mitchell Collection, Rare Book & Manuscript Library, Columbia University.