Cuthbertson and Federico Bonelli as Alice and Jack/the Knave of Hearts. Photo by Andrej Uspenski, Courtesy ROH.
As told to Laura Cappelle.

I knew before Christopher Wheeldon even started Alice's Adventures in Wonderland that he wanted me to create the title role. We made Alice together. We feel like she is our girl! She's charming, witty, tough, curious. She's got a very big heart. She's also spontaneous, which helps the show, because you don't have to be calculated the whole time. You can bounce off the characters you come across, because everyone plays them slightly differently.
Keep reading...
Show less
Ashley Wheater rehearsing Antony Tudor's "Lilac Garden." Photo by Cheryl Mann, Courtesy Joffrey Ballet.
The first time Ashley Wheater was courted to be artistic director of the Joffrey Ballet, he said "Thanks, but no thanks"—he was very happy at San Francisco Ballet, where he'd spent eight years as a principal dancer and 10 more on the artistic staff. But a trip to the Windy City for the Chicago Dancing Festival and a visit to Joffrey's studios prompted feelings of nostalgia for Wheater's early years dancing with the company.
He was hired by co-founders Robert Joffrey and Gerald Arpino in 1985, when the company was still based in New York City and under Joffrey's direction. After Joffrey's death, Arpino became artistic director and later moved a struggling Joffrey Ballet to its current home in Chicago in 1995.
When Arpino fell ill and began to look for a successor, the company had lost much of its original adventurous spirit. Remembering its earlier spark, Wheater agreed to apply during that trip to Chicago, and accepted on the spot in 2007 after a weeklong interview process.
As the third artistic director in the company's 62-year history, Wheater has spent the last 10 years rebuilding its national reputation, tackling challenging new repertoire and reimagined classics at a ferocious pace. The rep now includes works by choreographers like Christopher Wheeldon, John Neumeier, Alexander Ekman and Yuri Possokhov. Wheater shelved many of Joffrey's and Arpino's dances to make room for new ones, preferring to honor Robert Joffrey's legacy by taking risks and fostering innovation.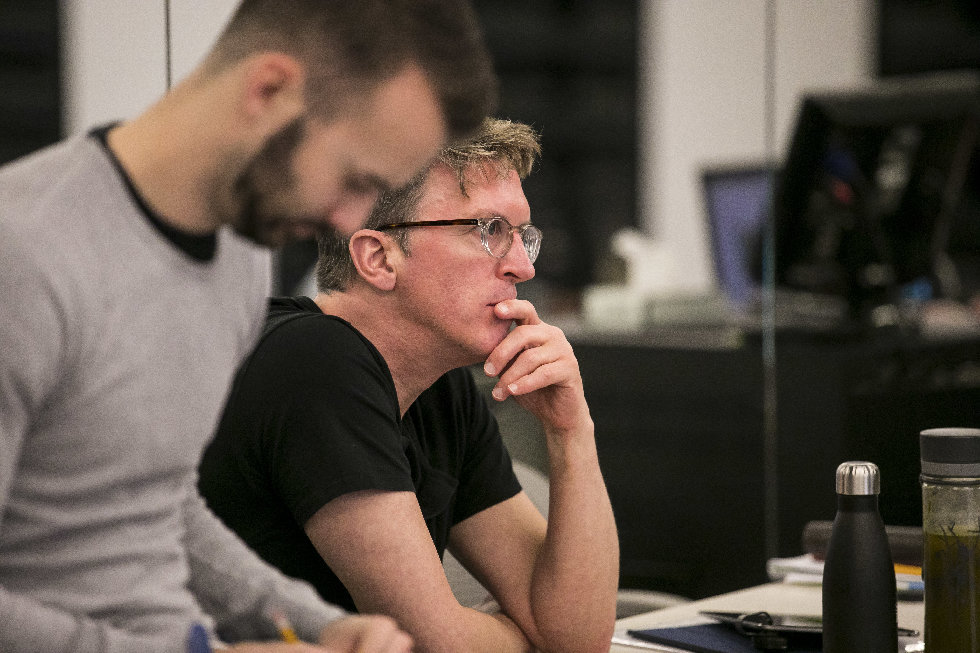 Wheater. Photo by Todd Rosenberg, Courtesy Joffrey Ballet.
Keep reading...
Show less
popular
Dec. 11, 2017 12:37PM EST
New York City Ballet's famous growing tree. Photo by Paul Kolnik, Courtesy NYCB.
Literary Roots

E.T.A. Hoffmann, a German writer, penned the eerie and dark tale "Nutcracker and Mouse King" in 1816. About 30 years later, the French writer Alexandre Dumas took the Nutcracker story into his own hands, lightening things up and softening the character descriptions. Dumas even cheered up the name of the protagonist. "Marie Stahlbaum" (meaning "steel tree," representing the repressive family Marie found herself in, which led her imagination to run wild) became "Clara Silberhaus" (translated to "silver house," a magnificent home filled with shiny magic.)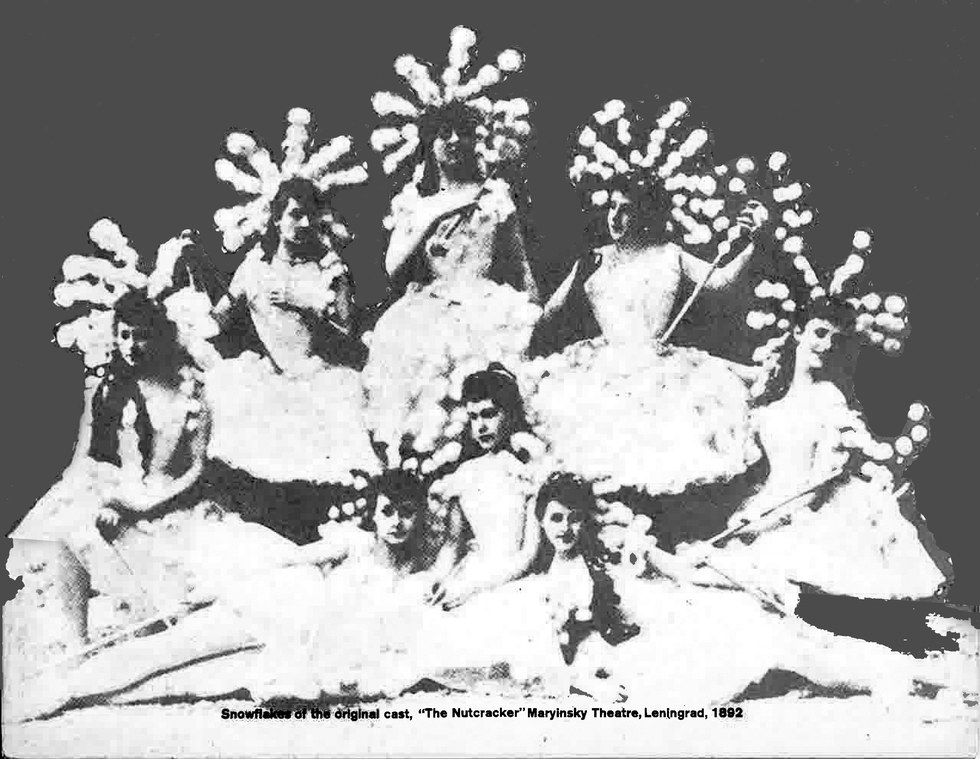 Snowflakes of the original cast, "The Nutcracker" at the Mariinsky Theatre, 1892. Photo by Walter E. Owen, Courtesy Dance Magazine Archives.
From Page to Stage
In 1892 St. Petersburg, choreographer Marius Petipa and composer Pyotr Ilyich Tchaikovsky pulled the story off the page and onto the stage of the Mariinsky Theatre. But Petipa fell ill while choreographing The Nutcracker and handed his duties over to his assistant, Lev Ivanov. Critics at the 1892 premiere were not pleased. Balletomanes felt the work to be uneven, and lamented the lack of a main ballerina in the first act. Many thought that the story was too light compared to historically based stories.
Out of Russia
Despite its initial reception, the ballet survived, partially due to the success of Tchaikovsky's score. Performances were scarce, though, as the Russian Revolution scattered its original dancers. The Nutcracker's first major exposure outside of Russia took place in London in 1934. Former Mariinsky ballet master Nikolas Sergeyev was tasked with staging Petipa's story ballets on the Vic-Wells Ballet (today The Royal Ballet) from the original notation. The notes were incomplete and difficult to read, yet Sergeyev persisted, and The Nutcracker made it to the stage.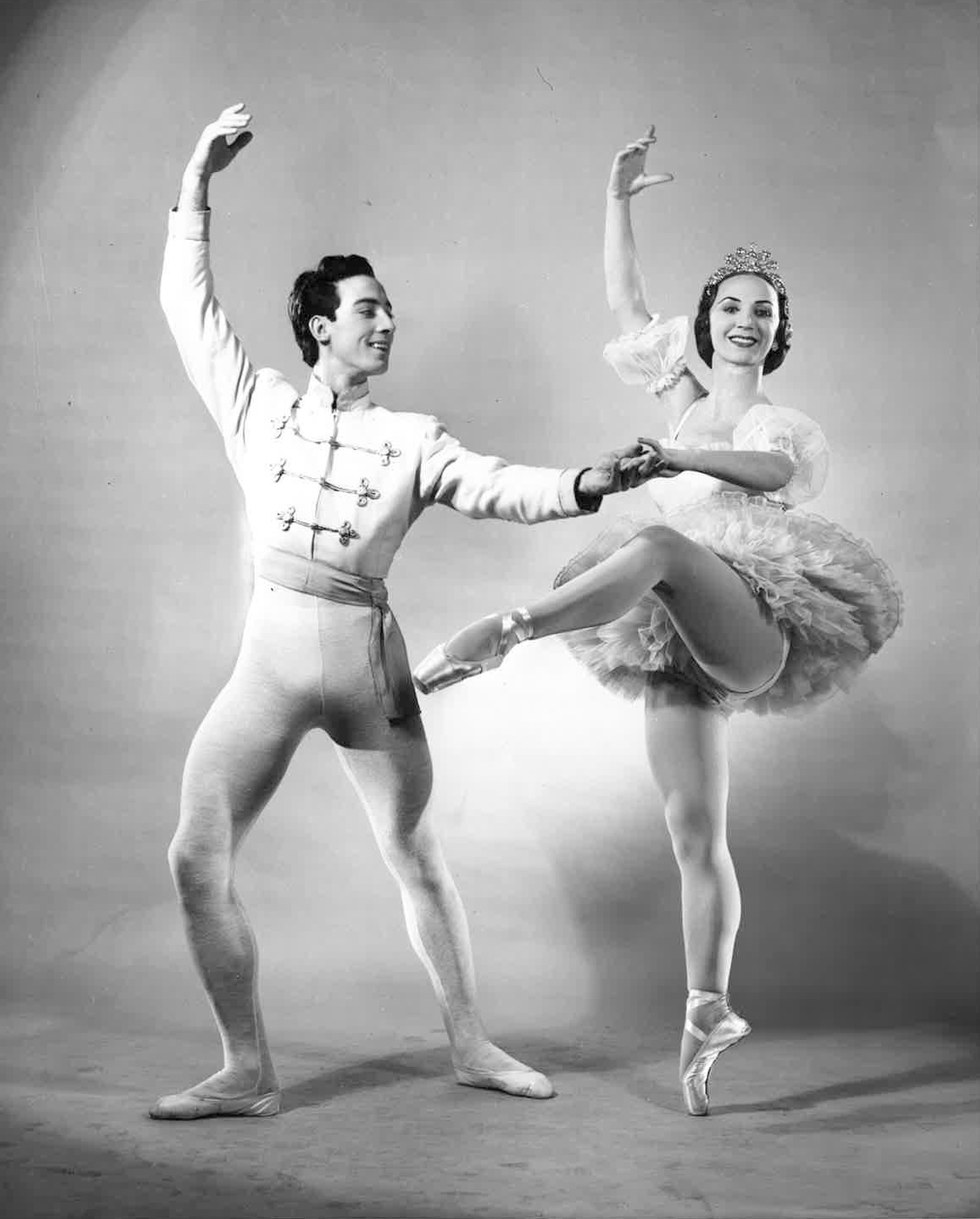 Dancers from ballet Russe de Monte Carlo in "The Nutcracker" pas de deux. Photo Courtesy Dance Magazine Archives.
Keep reading...
Show less
Artists of the Joffrey Ballet in Christopher Wheeldon's "Nutcracker." Photo by Cheryl Mann, Courtesy Joffrey.
When we go to the Nutcracker, we expect to be transported to a world that's both magical and familiar: the timeless Tchaikovsky music, the classic tale of a little girl and her Nutcracker prince, the sugary Land of Sweets. Yet when the Joffrey Ballet presented the world premiere of Christopher Wheeldon's new Nutcracker last year, audiences got a uniquely Chicagoan production that turns the original story on its head. Here, Marie is a poor Polish immigrant whose family lives in a shack on the construction grounds of Chicago's 1863 World's Columbian Exposition. The result is both daring and visually spectacular.
But a lot of work goes into making that magic look...well, magical. A new PBS documentary, Making a New American NUTCRACKER, follows the Joffrey Ballet, Wheeldon and his stellar creative team as they build the ballet from the ground up.
While the documentary is full of the kind of behind-the-scenes footage dancers love, it also reveals the important reasoning behind the revamped story. The Columbian Exposition setting was the brainchild of Joffrey artistic director Ashley Wheater, and both he and Wheeldon found the traditional Nutcracker story's message somewhat troubling. Wheeldon notes that the protagonist is typically a privileged, wealthy child. "And then she falls asleep and dreams of more," says Wheeldon. "More candy, more entertainment."
Keep reading...
Show less


Get Pointe Magazine in your inbox