Photo by Louis Tucker, Courtesy Memphis Ballet.
Enter now to win a pair of tickets to see Ballet Memphis' Nutcracker on December 7 at 7:30 pm at the Orpheum Theatre in Memphis, TN.
Keep reading...
Show less
News
Oct. 22, 2018 04:48PM EST
San Francisco Ballet is bringing six works from their Unbound: A Festival of New Works to The Kennedy Center this week. Here, dancers are pictured in Christopher Wheeldon's Bound To. Photo by Erik Tomasson, Courtesy The Kennedy Center.
Wonder what's going on in ballet this week? We've pulled together some highlights.

Keep reading...
Show less
News
Sep. 03, 2018 09:00AM EST
Trending
Aug. 16, 2018 09:01AM EST
Dara Oda in Ben Stevenson's Alice in Wonderland with Texas Ballet Theater. Photo by Amitava Sarkar, Courtesy Texas Ballet Theater
These three current professionals opened up about opting for a degree first, how it impacted their careers and their favorite college memories.
Dara Oda, Texas Ballet Theater Dancer
Photo by Max Caro, Courtesy of Texas Ballet Theater
Belhaven University, BFA in dance (ballet emphasis), 2014

Growing up, Dara Oda knew she wanted to dance professionally, but she didn't feel ready to audition at the end of high school. "It was really easy to think of college as a fallback," she says. But her perception soon changed. "When I went to Belhaven and saw the level of training I would be getting, that encouraged me to pursue my dream but also be proactive and get my degree at the same time."
Keep reading...
Show less
News
May. 24, 2018 05:33PM EST
Joffrey Ballet dancers Christine Rocas and Dylan Gutierrez in "Giselle." Photo Courtesy Spring to Dance Festival.
For the first time since its inception 11 years ago, Dance St. Louis' annual Emerson Spring to Dance Festival — May 25 and 26 at the University of Missouri–St. Louis' Touhill Performing Arts Center — will be curated by someone other than festival founder Michael Utoff. That job fell to newly hired programming consultant Terence Marling.
Hailed as "arguably the best dance buffet in the Midwest" by the Chicago Tribune, the popular festival is known for championing lesser-known regional dance artists and companies. It will retain that focus under Marling, along with representation by more familiar names such as Houston Ballet, Joffrey Ballet and Marling's former company, Hubbard Street Dance Chicago.
Keep reading...
Show less
News
Apr. 03, 2018 02:59PM EST
National Ballet of Canada's Francesco Gabriele Frola in "Nijinsky." Photo by Karolina Kuras, Courtesy NBoC.
What's going on in ballet this week? We've pulled together some highlights.
National Ballet of Canada Brings John Neumeier's Nijinsky to San Francisco
NBoC is bringing their acclaimed production of John Neumeier's Nijinsky to San Francisco's War Memorial Opera House April 3-8 as part of San Francisco Ballet's spring season. As part of a reciprocal agreement, SFB will tour to Toronto in an upcoming season. We're jealous that Bay Area audiences have the chance to see this thrilling ballet, which delves into the life and work of the famous 20th century choreographer and dancer Vaslav Nijinsky. Catch a glimpse in the below video.
Keep reading...
Show less
News
Feb. 26, 2018 05:45PM EST
National Ballet of Canada's Skylar Campbell and Elena Lobsanova in "The Dreamers Ever Leave You." Photo by Karolina Kuras, Courtesy NBoC.
This week is bursting at the seams with ballet. Earlier this month multiple companies performed the same ballet (think Romeo and Juliet), but this week brings a truly eclectic mix of new works, company premieres and old classics all around the U.S. and Canada. We've rounded up programs by eight companies—National Ballet of Canada, Royal Winnipeg Ballet, Houston Ballet, American Repertory Ballet, Sarasota Ballet, Ballet Memphis, Texas Ballet Theater and Indianapolis Ballet—to give you a sense of what's happening.
National Ballet of Canada

In honor of Canada's 150th anniversary in 2017, the Toronto-based National Ballet of Canada is presenting a mixed bill February 28–March 4 titled Made in Canada. The program features works made on NBoC by three of Canada's most lauded choreographers: Robert Binet's The Dreamers Ever Leave You, James Kudelka's The Four Seasons and Crystal Pite's Emergence. Check out the preview below.
Keep reading...
Show less
Thinkstock.
Early in Carrie Imler's 22-year career with Pacific Northwest Ballet, she was excited to be cast in Balanchine's The Four Temperaments. But immediately following dress rehearsal, she was removed from her role in "Melancholic." "My artistic director at the time pulled me aside and said, 'We can't put you out there,' " she remembers. "My weight fluctuated my entire career. Just when I felt like I had figured it out, I would gain it back and have to start all over again." Despite becoming one of PNB's most celebrated principal dancers, Imler never shook the fear of what might happen when a leotard ballet was in the repertoire.
Ballet prides itself on high standards, and the classical ballet physique is not the least of those expectations. Fear of the "fat talk" still lurks in studios, but, as Imler points out, weight is a challenge that many dancers face, while others may struggle with the arches of their feet or turnout. If you are confronted about your weight, know that many talented dancers have been there. Having "the talk" doesn't mean you can't become a professional, but if you take a mindful approach to the conversation, it will show your maturity and ultimately your ability to navigate a career.
Has Something Changed?
Keep reading...
Show less
Trending
Dec. 22, 2017 02:59PM EST
Eileen Frazer with Jonathan David Dummar in "The Nutcracker." Photo by Louis Tucker, Courtesy Ballet Memphis.
And 5,6,7,8... The countdown to the New Year is on!
Here's a peak at what five dancers from around the country are aiming for in 2018.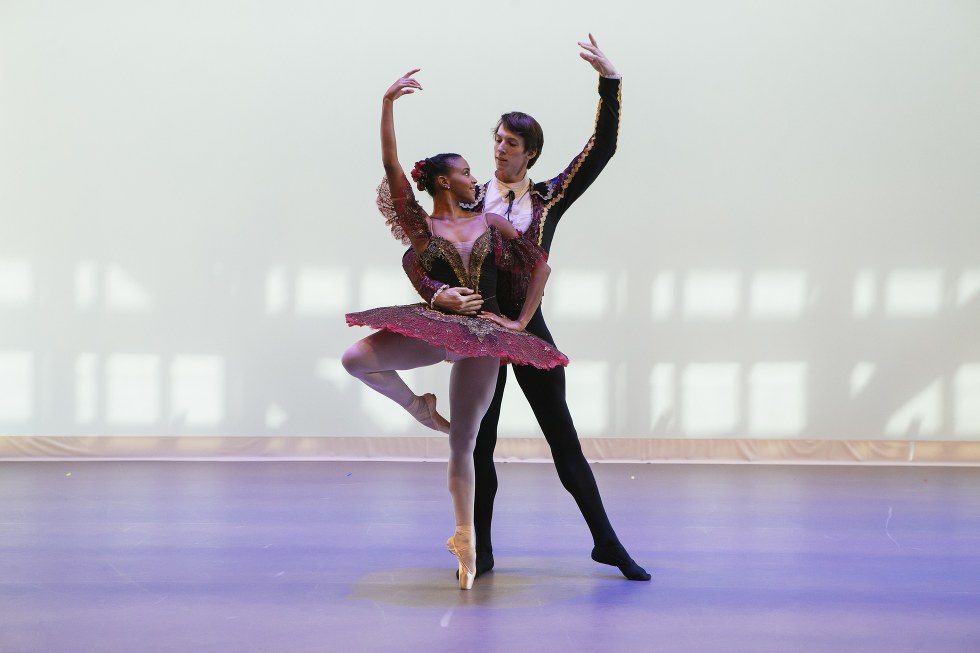 Eileen Frazer with Brandon Ramey in "Don Quixote". Photo by Louis Tucker, Courtesy Ballet Memphis.
Eileen Frazer, Ballet Memphis

Mindfulness: It's easy to get lost in perfectionism and the stress that comes with this career path. I want to remember to enjoy every performance and be fully present in experiences that come my way.
Be bold: I also want to dare to be bold, further develop the qualities that make me who I am as a dancer and find different ways to share my personality and experiences through the art form.

Family: Since I'm from Panama, I likewise want to keep nurturing my relationships with my family and friends.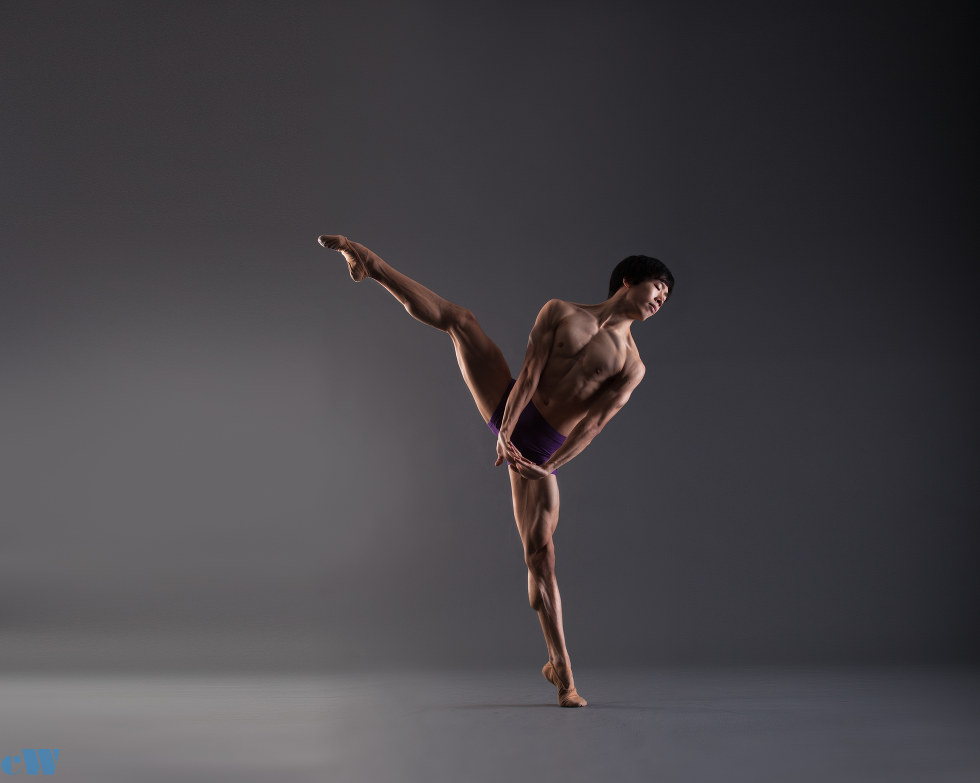 Koki Yamaguchi. Photo by Colton West Photography, Courtesy Eugene Ballet.
Koki Yamaguchi, Eugene Ballet
Strength training: My dance resolution is to improve my technique with strength training and stretching.
(Physical) growth: As a short dancer I'm always trying to be larger in my movements.

Peer inspiration: I'd also like to learn new things by watching other company dancers such as Hirofumi Kitazume who performs dynamic jumps like the double revoltade and 540.

Keep reading...
Show less
Kyle Froman for Pointe
Julie Marie Niekrasz doesn't shop often, but when she does, you won't find her at the mall. "I love vintage clothing," the Ballet Memphis dancer says. "I think I owe a lot of that to my older sister, who has a really fun sense of style." And her fondness for the past extends beyond clothing—she even owns a vintage KitchenAid mixer. Niekrasz favors local boutiques, where she looks for clean lines and elegant silhouettes from the 1950s and '60s, in a color palette of grays, blues and blacks. She brings the same aesthetic into the studio, though she's also conscious of her partners and the repertoire. When rehearsing a piece where she'll be bare-legged, "I'll try to wear shorts so that the guys have an easier transition period, so they can get the grip of my leg right," Niekrasz says. "If it's a pink-tights ballet like Nutcracker or Romeo & Juliet, then I'll be rehearsing in full ballet-pink wear." When she thinks of a style icon, the first person who comes to mind is Grace Kelly. "She's the epitome of classic," Niekrasz says. "I just love that old charm in clothes. In a way, I wish we all still dressed like that."
Keep reading...
Show less
San Francisco Ballet principal Maria Kochetkova in "Esmeralda." Photo by Erik Tomasson, courtesy SFB.
Interviews by Christopher Blank, Rosie Gaynor and Nancy Wozny
A firestorm of controversy over recent reviews that singled out dancers' bodies for criticism has raised the question of whether body type still matters in today's ballet world. Does ballet's identity rest on presenting a certain image of the ballerina? Pointe asked leading dancers and artistic directors what impact issues like height and weight have on their casting.
Keep reading...
Show less
For many professional ballet dancers, following the dream means a series of clear upward steps, from corps to soloist to principal. Until last year, you might have said that Nevada Ballet Theatre's Alissa Dale was right on track.
A trainee with NBT in 2004, Dale got into the corps the next year and advanced to soloist in 2007. But in 2009, as NBT changed its artistic leadership, it also changed from a tiered company of principals, soloists and corps members to a 23-member ensemble of dancers, all equals—an unranked company.
Although staying with Nevada Ballet Theatre meant losing a title, Dale didn't see herself as a casualty of the transition. "I've always been a fan of the ensemble system, so I was really excited," she says. "It increases the competition, but it's also an opportunity to work harder. You can't take for granted where you stand in the company—you can be passed over if you sit back and don't grab the reins. But that in turn increases your work ethic."
Bucking the hierarchy laid out by the great European ballet institutions, more and more unranked companies are dotting the landscape of American ballet. The root of that model traces back to the "all-star, no star" Joffrey Ballet. "Robert Joffrey's philosophy was that in a non-ranked company the strength lay in everyone, rather than resting on one or two featured artists," says James Canfield, a Joffrey alumnus who took over the helm of NBT last year after serving as interim director for a year.
Famously egalitarian, Joffrey's approach meant that his hard-working dancers might find themselves leading a ballet one night and dancing in the corps another. That sense of democracy is part of the rationale for unranked companies. "In a ranked company, everyone knows their place, so there's an assuredness," says Septime Webre, who has headed the unranked, 22-member Washington Ballet since 1999. "But in an unranked company, there's a social mobility, shall we say?"
It's an approach that has its pluses and minuses. On the one hand, any dancer can earn a chance to shine in a leading role. But the lack of clear levels means that life becomes a daily competition with fellow dancers.
"There's a sense of 'on edge' that you have to maintain," says Travis Bradley, who is in his sixth season at Ballet Memphis. Bradley has also danced with the ranked Houston Ballet, but says he knew he wanted the opportunities available to small-company dancers. "Anytime a choreographer comes in, you can't just rely on the advantage of status," he says.
However, in many hierarchical companies, when a choreographer arrives to cast a new work, he or she is directed towards principals or soloists for leads. In an unranked company, every dancer has a shot. "When a stager or choreographer comes in, they'll work with a huge group for a day, just to see how we move and who's best for a role," explains Nadia Iozzo, a dancer with the unranked Kansas City Ballet.  "And the senior dancers in our company aren't necessarily guaranteed those principal roles. But they've put in their years and they've reached a certain excellence in technique and artistry and that elevates their work."
Which brings us to the question: Are all unranked companies really that egalitarian, or will certain dancers implicitly still have a better chance of being cast in leading roles than others?
"Inevitably, some will rise to the top," says William Whitener, artistic director of the Kansas City Ballet and another Joffrey alum. "But when a choreographer picks dancers, there is generally an element of surprise, too."
"You feel like no matter who got chosen for a role, it was always fair game for everyone," says Dale, who found herself cast as Myrtha in Giselle one year and in Canfield's ensemble-driven Jungle the next. "You can't get complacent."
Dorothy Gunther Pugh, who founded Ballet Memphis in 1986, says that her unranked company's roster needs to be proportionally sized for its relatively small city—but also ready for the eclectic repertoire she's building. "A ranked system is an inefficient model for our company's strengths," she says. "I need nimble, versatile people."
"It's a democratic model, and we live in a democracy," says Pugh with some warmth. "I feel like we need to reflect our culture. There's something very American about a more level playing field."

Mary Ellen Hunt writes about dance and the arts for the San Francisco Chronicle.
Nov. 29, 2001 07:00PM EST
For most ballet dancers, just dancing Odette/Odile once would be the opportunity of a lifetime. Few are lucky enough to reprise the role. But that's just what longtime Ballet Memphis dancer Crystal Brothers is doing when the company presents the full-length Swan Lake for the first time in 15 years. Pointe spoke with Brothers before this weekend's performance.
How have you grown as an artist since you first danced Odette/Odile?
I certainly know more about myself as a dancer now, what I'm capable of and what I want to strive for. It's not about executing arabesques, pliés and tendus. It's about the feelings and what's happening inside me when I'm doing those steps. Maybe I understand and fully appreciate the story and characters more. It feels like a brighter and bigger rainbow to me, and now there are more colors for me to access.

Do you gravitate more toward Odette or Odile?
I love them both so differently, but it's probably easier for me to access Odile, simply because she's very forward. She's manipulative, large and in charge and powerful, and I can connect with that. However, my sweet Odette is as delicate as a snowflake, but she's got this iron will and selfless love. I have to approach each character differently. The way I hold my fingers for Odette, the inclination of the head, the softness, is completely different from Odile's more energetic fingers, playful eyes and sharp head movements. 

Have you had to adjust your cross-training to help you prepare?
Yes, absolutely. I already have a very strict regimen that I do to keep myself in shape. I wake up, I take a hot bath, I ice my feet, I work on the Pilates reformer at home, I do my stretching. But I laugh because my hot baths have increased two-fold. If I was taking two hot baths a day, now I'm taking four. 
What do you love most about Swan Lake?
First of all, hearing the score played live gives me goosebumps every time. And I love to fall in love onstage--I'm a romantic at heart. I also love to be very sassy, so the fact that I get to do both is right up my alley. It's the hugest gift wrapped up into one ballet. Yes, it's hard. I get blisters and bruised toenails, and I cry and I hurt, but at the end of the day, I'm doing what I love.
For even more interviews, tips, audition info and giveaways, sign up for our FREE e-newsletter. 
Photo by Ari Denison, Courtesy Ballet Memphis.


Get Pointe Magazine in your inbox