Fairchild and De Luz brought wit and jazzy abandon to "Rubies." Photo by Paul Kolnik, Courtesy NYCB.
Ask the Paris Opéra Ballet, the New York City Ballet and the Bolshoi Ballet to share a stage, with each performing one act of Balanchine's Jewels, and you might expect a degree of friendly (or less-than-friendly) competition. But as POB gave its exquisitely polite rendition of "Emeralds" during the Lincoln Center Festival's three-company production this summer, one-upsmanship seemed far from everyone's mind.
Then the curtain rose on New York City Ballet, its dancers visibly shaking with excitement in their "Rubies" finery. And the David H. Koch Theater audience collectively leaned forward.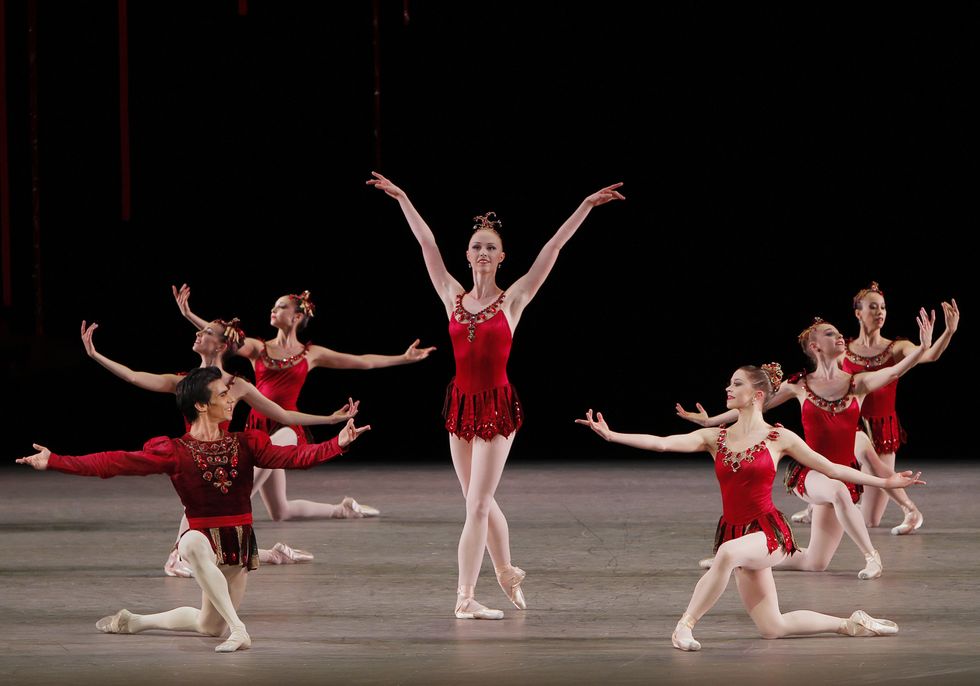 Photo by Paul Kolnik, Courtesy NYCB.