Career
Nov. 29, 2017 10:54AM EST
Ashley Thursby in Louisville Ballet's "Swan Lake." Photo by Sam English, Courtesy Louisville Ballet.
In her third year as a full company member of Alberta Ballet, Alexandra Gibson was amazed to learn she would be understudying Myrtha in Giselle. "Prior to that I had mostly played to my strengths in innocent, young roles," remembers Gibson, who didn't expect to actually perform the icy Queen of the Wilis. Yet when the first-cast Myrtha sprained her ankle a few weeks before opening night, Gibson was suddenly cast for six out of the nine shows. "Learning how to be cold, authoritative and mature in a short amount of time was as challenging as the choreography."
Every once in a while, you'll encounter roles that just don't click. Sometimes you will be cast against type, or thrown into a part that you don't feel ready for. Other times, unfamiliar choreography or movement styles may throw you off your game. In those instances, how do you remain unflappable and open to feedback in order to mold your body and mind to the role at hand? Three professionals get real about how they have struggled to do just that, and how they have grown as artists through the process.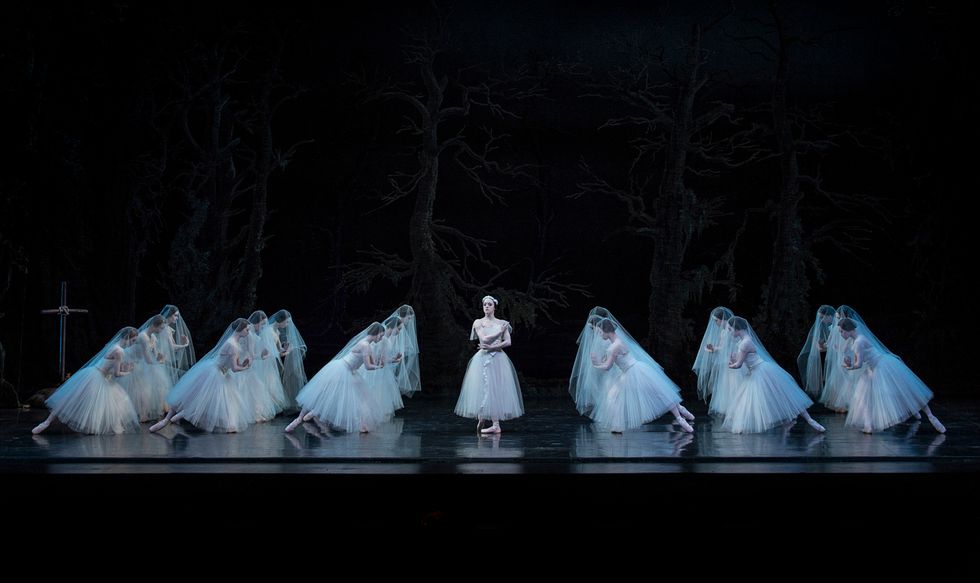 Alexandra Gibson and artists of Alberta Ballet in "Giselle." Photo by Maximillian Tortoriello, Courtesy Alberta Ballet.
When in Doubt, Ask