An emotional Hallberg during bows after a performance of "Giselle" last May at the Metropolitan Opera House. Photo by Kent. G. Becker, Courtesy Simon & Schuster.
On November 7, David Hallberg's highly anticipated memoir, A Body of Work: Dancing to the Edge and Back, will be available in bookstores. (It's currently available for pre-order from Simon & Schuster and various other retailers.) Published by Touchstone Books, the autobiography details Hallberg's arduous recovery from a series of career-threatening injuries, and his triumphant return to the stage. Marina Harss spoke with the American Ballet Theatre principal about how his experience has changed him, his future with the Bolshoi and his desire to someday direct a company.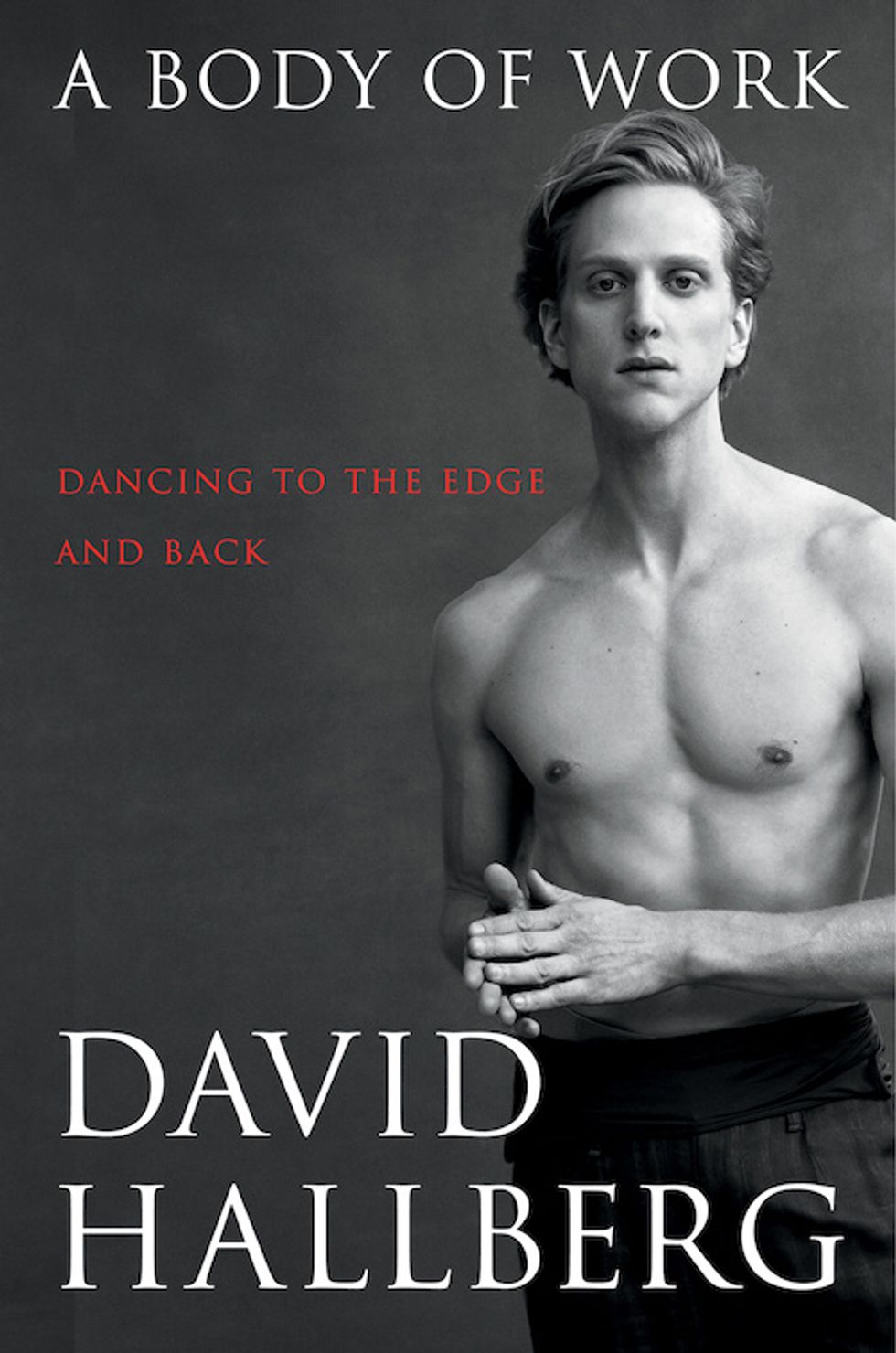 Courtesy Simon & Schuster
Why did you decide to write a memoir?

The initial seed was planted by New York Times dance critic Roslyn Sulcas. This was way before the Bolshoi. She just said you're traveling a lot now. You know, maybe just start to jot some things down about your experiences. So I took her advice, and then Simon & Schuster called and expressed interest in a book, and I dove in headfirst.
The focus of the book must have changed a lot after the injury.
Absolutely, and to be honest, the book had no backbone before the injury. It was "dance memoir 101." Not to say I didn't have a story to tell. But the meat of the book and for me, the heart, and soul, and the gut, is the nightmare that I went through with the injury.
As I was reading the book it felt almost as if you were a survivor of some kind of trauma.
It was emotionally traumatic. It was physically traumatic. It was mentally traumatic. Everything unraveled, and everything went wrong.