When you watch Sydney Dolan dance, it's no surprise she's having one of those storied ballet-world ascents. She eats up the stage with the sort of intention rarely seen in 17-year-olds; every move is lush, technically sound and refreshingly honest. By the time she wrapped up her apprenticeship with Pennsylvania Ballet this spring, she'd already performed two coveted principal roles—Dewdrop in Balanchine's Nutcracker and Lilac Fairy in Angel Corella's The Sleeping Beauty—bringing to them a sense of awe and humility that you just can't fake.
---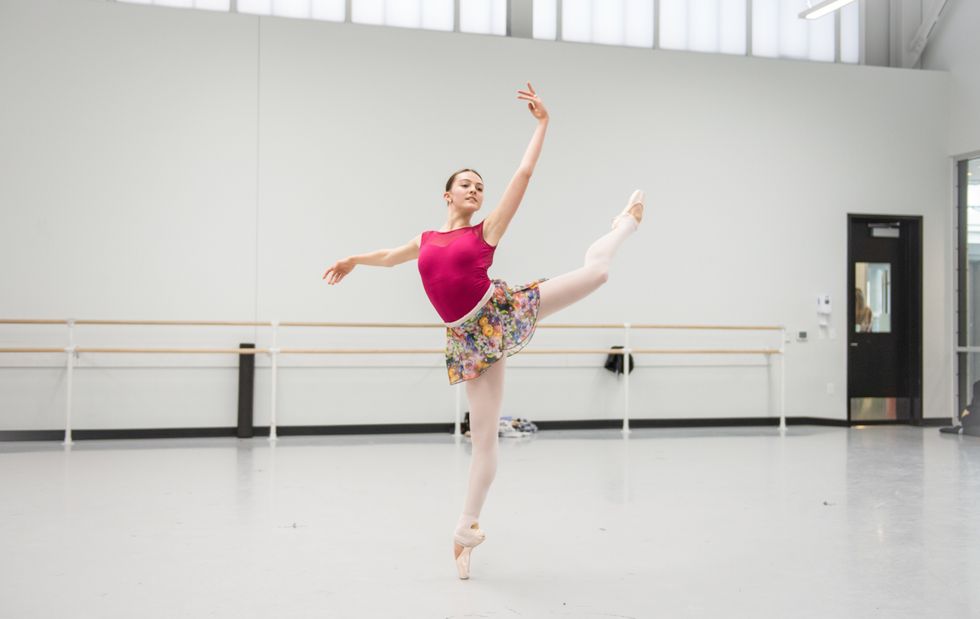 Dolan in rehearsal for "The Nutcracker." Photo by Arian Molina Socia, Courtesy PAB.
Dolan grew up training in North Carolina and was a fixture on the ballet competition circuit, having competed at both Youth America Grand Prix and the World Ballet Competition. She joined Pennsylvania Ballet II in 2016 and was promoted to apprentice in 2017, becoming a full-fledged corps member in August.

While she's had her fair share of time in the spotlight, Dolan feels equally at home with her fellow corps members. "The corps paints the picture," she says. "Without it, these ballets wouldn't be the masterpieces they are. The sense of community when we're all up there together gives me the chills."