Margo Moritz, Courtesy Alonzo King LINES Ballet
After a year (or more) of virtual classes, it's finally time to unplug and head back to the studio.
Exciting? Absolutely. A little scary? Definitely.
For Valerie Diamond, a 62-year-old dancer in San Francisco, California, the nervousness wasn't something she could easily shake. Even though Marin Ballet, where she takes class, resumed its in-person classes for adults in early May, Diamond had reservations about taking the big leap back, especially after dancing in a 4-by-4–foot space for 15 months.
"I survived my first class back without injury," she says, "but I felt like I had no stamina and jumping was really an effort."
In the last few months, Diamond's read a lot about how professionals and pre-professional students are getting back into shape, but she feels adult recreational dancers don't have the same guidance on what to do—and what not to do—before stepping onto that marley floor in what seems like forever.
"No one is really watching out for you the way they would be if you were a professional dancer," she says. "It really is scary. I want to do it in an intelligent way where I can make sure that I don't get injured, particularly with the jumps."
Haruka Tamura, an adult ballet teacher at Brookline Ballet in Massachusetts, says starting out slowly is key.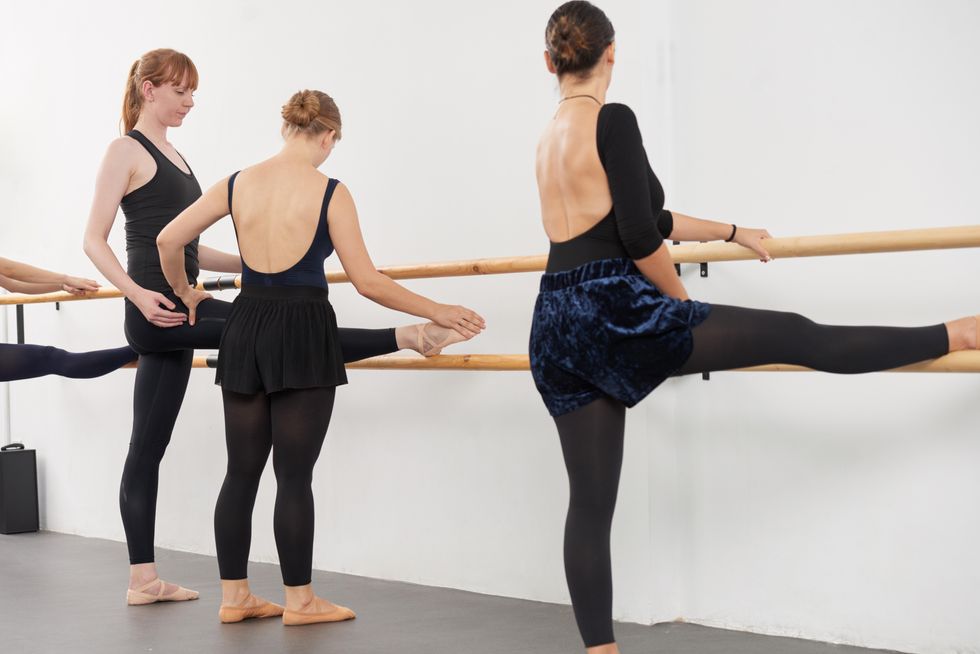 Getty Images
"You will be very excited and probably want to do a lot of things full-out, but your body might not be able to adjust. Just take it easy," she advises.
Tamura says those first few weeks back are not the time to challenge yourself (such as by jumping into an advanced class when you've only taken the intermediate level). Everything will seem different—your stamina, the space and even the floors. It's critical to give yourself time to adjust.
"Just do whatever you're familiar with," says Tamura. That familiarity will give your body the chance to keep up.
Consider Cross-Training
Kester Cotton, a physical therapist and the dance program coordinator at Spaulding Outpatient Center in Wellesley, Massachusetts, suggests dance-specific floor exercises to ease yourself back to a traditional class.
"Do floor alignment-type exercises where you work your turnout," he says. "Lying on your back, lying on your side, and lying on your stomach." He suggests trying these exercises demonstrated by Dutch National Ballet soloist YuanYuan Zhang, or these shown by Jurgita Dronina, lead principal at The National Ballet of Canada.
Cotton explains that the ability to balance well on one foot with your eyes first open and then closed and on an unstable surface like a stack of pillows are great for gauging your balance.
He suggests trying this series of exercises:
"If any of these skills on one leg are really deficient, chances are you're going to have a problem when you start jumping in the studio," he says.
Increased cardiovascular exercise can also help. Cotton recommends heart-rate boosters such as elliptical training, spinning/cycling, using a rowing machine and, if you're up for it, running. However, he warns, "running can be high impact and requires good technique to reap the cardio benefits without causing other musculoskeletal problems."
If you're new to cardio (or just getting back into it), start with 10 to 15 minutes, three times a week, for six weeks. After a couple of months, you can gradually increase the duration of workouts to 30 to 45 minutes, three to five times a week with a steady training goal for about 150 minutes per week.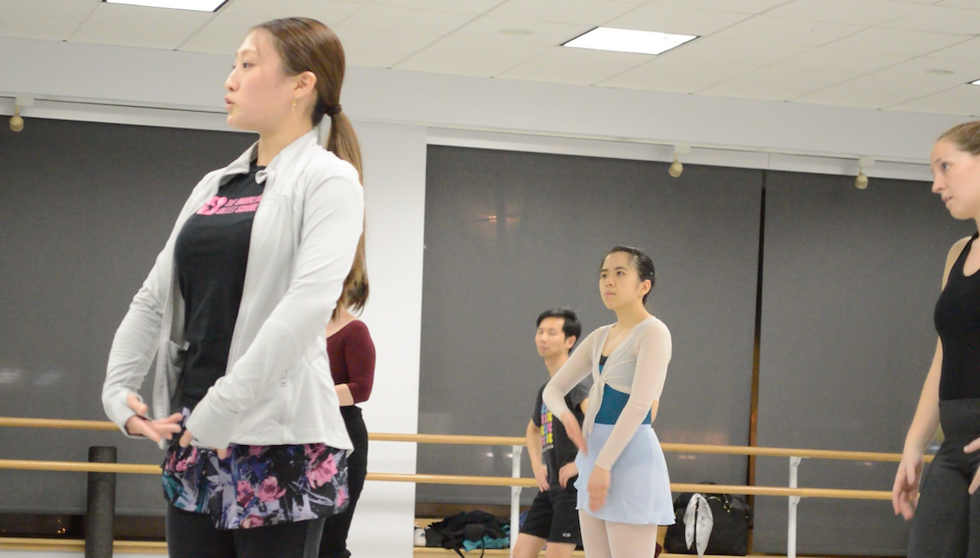 Haruka Tamura leads an adult class at Brookline Ballet.
Shahrzad Sajadi, Courtesy Brookline Ballet
Easing Into Class
For students like Diamond, who haven't done grand allégro (her favorite), pirouettes or piqué and chaîné turns in months, moving across the floor again can be daunting. She recalls one virtual class that ended, well, not like she would have liked: "We did try something with fouetté turns one day and I literally fell on the floor. And the teacher was like, 'Okay, maybe we shouldn't be doing that.'"
She's considering just marking allégro exercises two days a week, and jumping on the other days. Teachers and therapists say do what feels right, but just go slowly.
Alonzo King LINES Dance Center's Kathy Mata is still strictly teaching online classes (LINES plans to resume in-studio and hybrid classes in July). She's working remotely with students on how to best prep for returning to the studio, especially when it comes to big movements across the floor.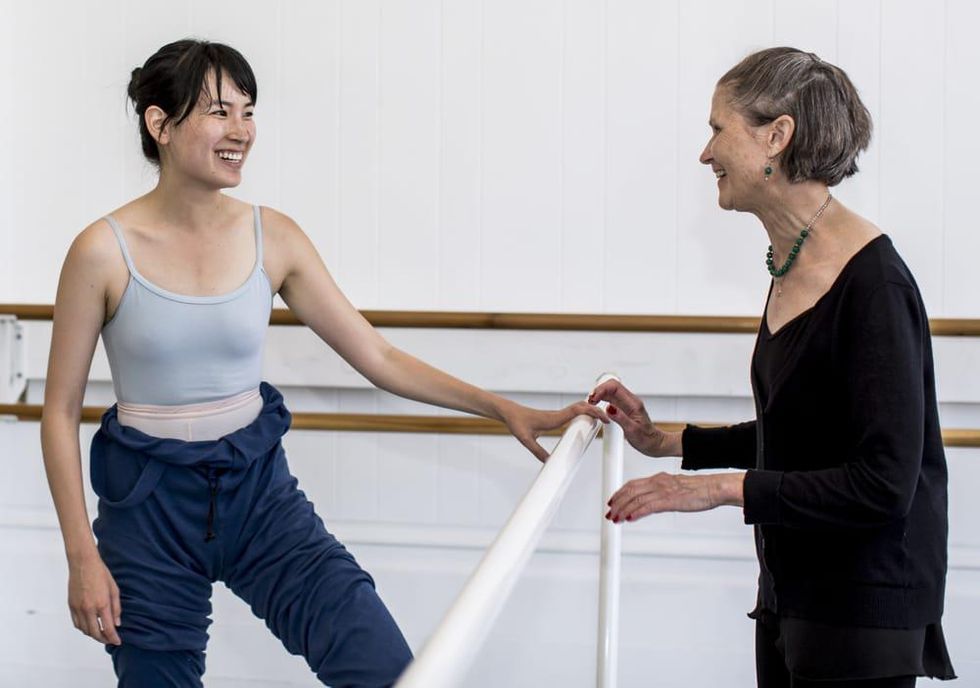 Alonzo King LINES Ballet Center faculty member Kathy Mata (right) with an adult student
Stephen Texeira, Courtesy LINES Ballet
"Grand allégro should be approached slowly," she says, progressing from small jumps and single petit allégro. "Steps like temps levé in arabesque and balancé en tournant are a very good place to start, then working up to faille assemblé to learn to drive your body forward."
As for what to steer clear of, Mata says movements like grand jeté and tour jeté should be avoided, since the landing has to be precise and well-placed.
Staying safe by starting slow is the best way to ensure an injury-free return to class. It's also important to get out of your head a bit.
"Be kind to yourself as you're easing back into the studio," Cotton says. "It can be easy to be too analytical about it. Be grateful for being able to be back in the studio, and just go dance."
Diamond is thrilled to do exactly that—and to see her ballet buddies again.
"Just the experience of dancing together is really important. And it's what movement is all about."
Getty Images
You're performing well year after year, but you're still not being cast in larger roles. Your work ethic and technique are strong, but, for some reason, your director hasn't approached you about advancing in the company. Many dancers face this very dilemma—they're ready for a new challenge, but featured roles or a promotion don't seem to be on the horizon.
When opportunity doesn't knock first, it may be time to approach the door and do some knocking of your own. "I've been having those conversations with my director since I joined, which is rare," says Amanda Morgan, a fifth-year corps de ballet dancer at Pacific Northwest Ballet. She believes directors are waiting for dancers to advocate for themselves. If you're wondering how you can be more proactive, here are a few questions to help prompt your preparation.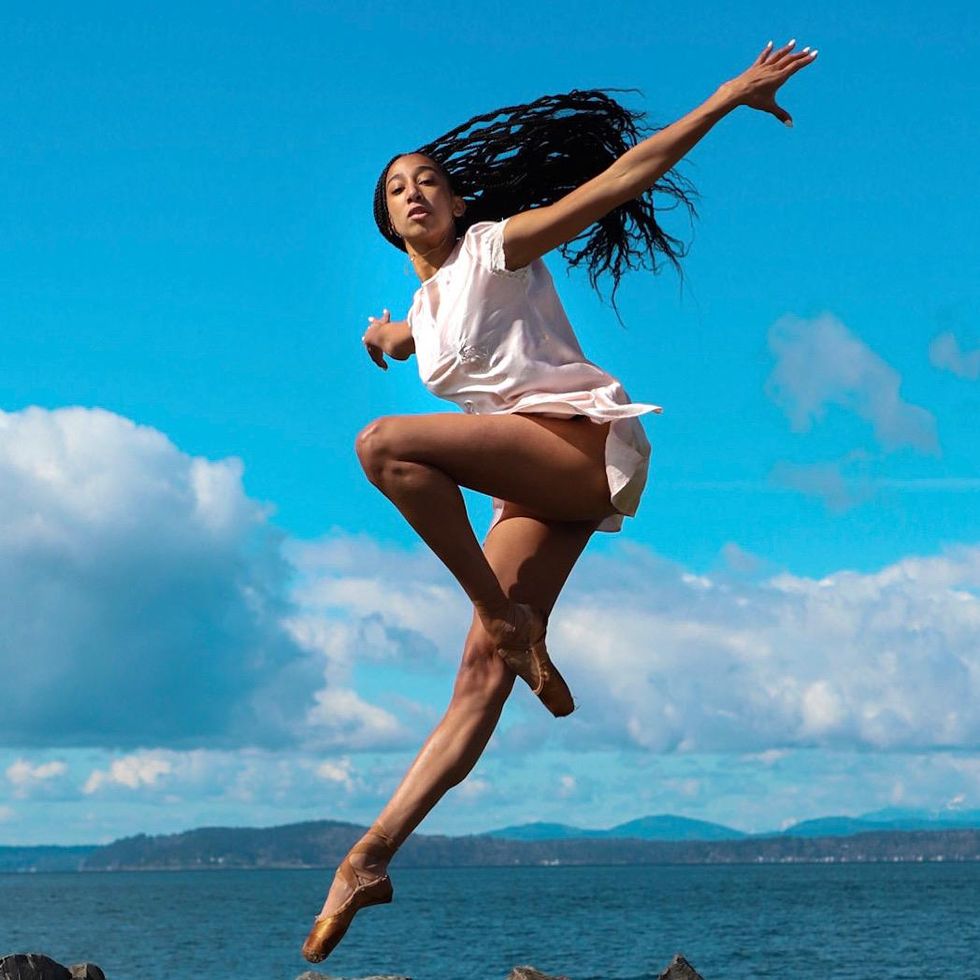 Pacific Northwest Ballet dancer Amanda Morgan: "Find a good medium of having humility and knowing your worth."
Jacquelyn Diaz, Courtesy PNB
Am I developing more than my technique?
"There's so much more responsibility, commitment, time, energy, will and courage required to do a major role," says Pittsburgh Ballet Theatre artistic director Susan Jaffe, who was a principal dancer at American Ballet Theatre for 22 years. Recounting the time and money she spent on weekly Pilates classes, private Gyrotonic lessons, and working with a dramaturg to further develop her artistry, she recommends dancers invest in their own development before approaching their director about advancement. "First become committed to yourself in the deepest way you can," she says. "If you're doing the work, the artistic director has already noticed."
To initiate the conversation, Lauren Anderson—associate director of education and community engagement programs at Houston Ballet and the company's first African-American principal dancer—suggests scheduling an appointment with your director towards the end of the current season. "You would want the director to be thinking about you before casting for the next season begins," she says.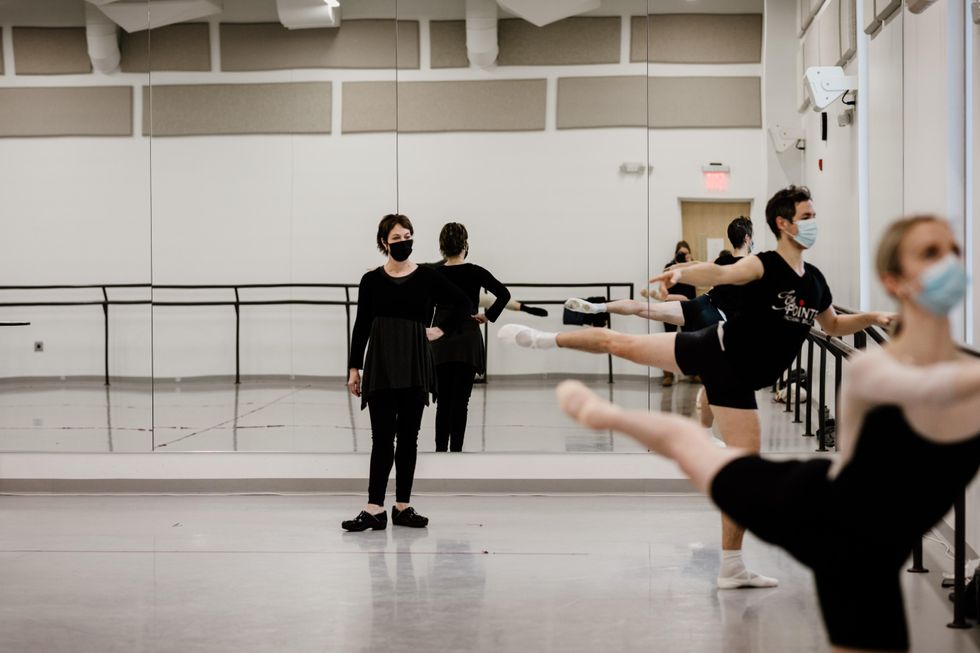 Susan Jaffe with Pittsburgh Ballet Theatre dancers William Moore and Hannah Carter
Kelly Perkovich, Courtesy PBT
Am I prepared to receive the feedback?
Approach the conversation with intentions of learning what improvements you can make to increase your chances of promotion. Be open to the feedback, and be careful not to come off as frustrated, emotional or entitled. "Leave emotions out, and be factual and authentic," says Anderson. She recommends dancers discuss how they've worked to improve gaps and then ask for suggestions on how to further improve in specific areas. If you're a stronger technician, for example, you might share how you've worked to enhance your artistry, then ask what more you can develop to get the bigger roles you want.
Ensure you're able to receive feedback without getting defensive or rebutting your director's assessment. "Justification would be a turnoff," Jaffe says. Instead, she advises that dancers have enough humility to keep trying even if they're not able to perform the part they're most interested in. Even as a principal dancer, she recalls asking to understudy major roles if she wasn't cast. "Just be authentic and say: 'I really feel like I could grow if I were given the opportunity. I would really like to request if I could learn this part.'"
Morgan adds that dancers should get clarity on vague feedback if they've been rejected for a promotion or a role. "We're often told 'You're not right for the part,'" she says, and notes that specific feedback is key for assessing equity and measuring improvement.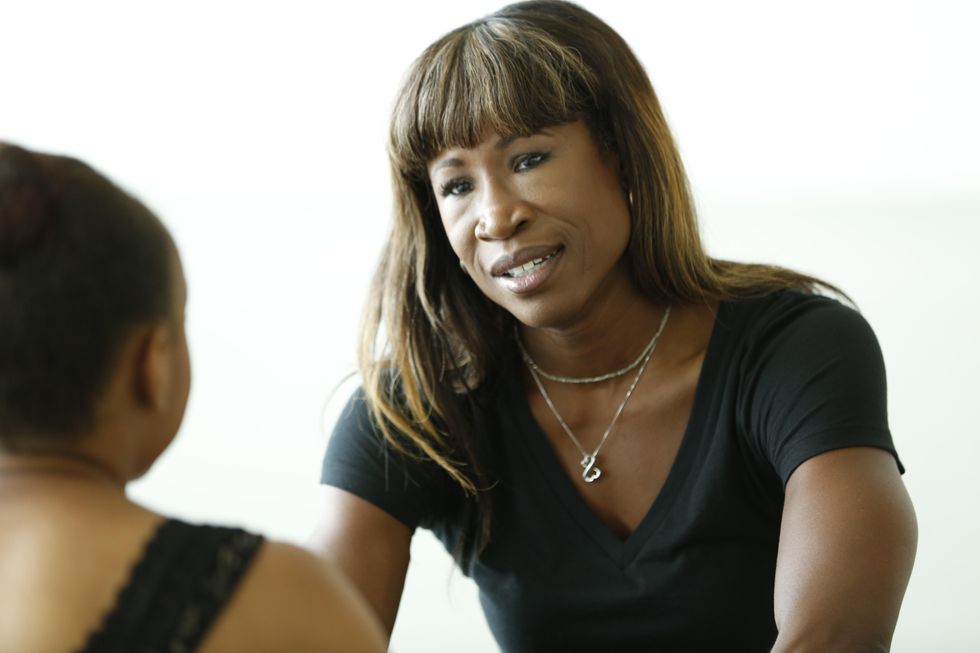 "Leave emotions out, and be factual and authentic, says Lauren Anderson (above) when approaching the topic of advancement with your director.
Courtesy Lauren Anderson
Am I prepared to take the next step?
If you've mentally and emotionally prepared to have a mature, candid discussion with your director, then it's also important to outline a few next steps following the conversation. Those might include addressing any gaps your director mentioned within a certain time frame, as well as scheduling follow-up appointments to ensure there's ongoing dialogue about your growth. It may also mean researching other companies if you're still not advancing after meeting, or even exceeding, the expectations that have been set for you.
"Know that you could go somewhere else and get opportunities if you're not getting them where you are," says Morgan. Below are some reasons why your lack of growth may be more about the company than your performance:
Your movement style doesn't fit the aesthetic preferences of the artistic director or the choreographers they commission. "Sometimes it's the taste of the artistic director," Jaffe says. "Instead of just being defeated or thinking 'I'm not good enough,' why not go out and find a company that's a better fit?"
It's harder to stand out in a large, highly competitive company. "Sometimes you have to go to a smaller pond to get the experience," notes Anderson.
Whether the factors are out of your control or not, you should feel empowered to advocate for your growth. "You wouldn't be where you are now if you weren't good enough," Morgan says. "Find a good medium of humility and knowing your worth."
Katie Ging Photography, Courtesy Ballet Academy of Pittsburgh
A growing Christmas tree. Angels and mice. Flowers and a sugarplum. Snow. Last week, the curtain rose on a festive performance of The Nutcracker…in June?
The pandemic has brought all sorts of odd workarounds for dance studios, from virtual classes to outdoor performances. But when COVID-19 threatened Ballet Academy of Pittsburgh's annual Nutcracker, the school decided to make an especially bold pivot: to hold it in early June, when most schools are doing their end-of-year summer recitals.
Back in October, when preparations would have had to have begun for a traditional Nutcracker, COVID-19 cases were starting to rise, and it was clear that staging The Nutcracker at the usual time would be devoid of the holiday cheer that makes it special. Plus, no one was vaccinated, so chances of the show being derailed by COVID-19 were high, and there would be no live audience.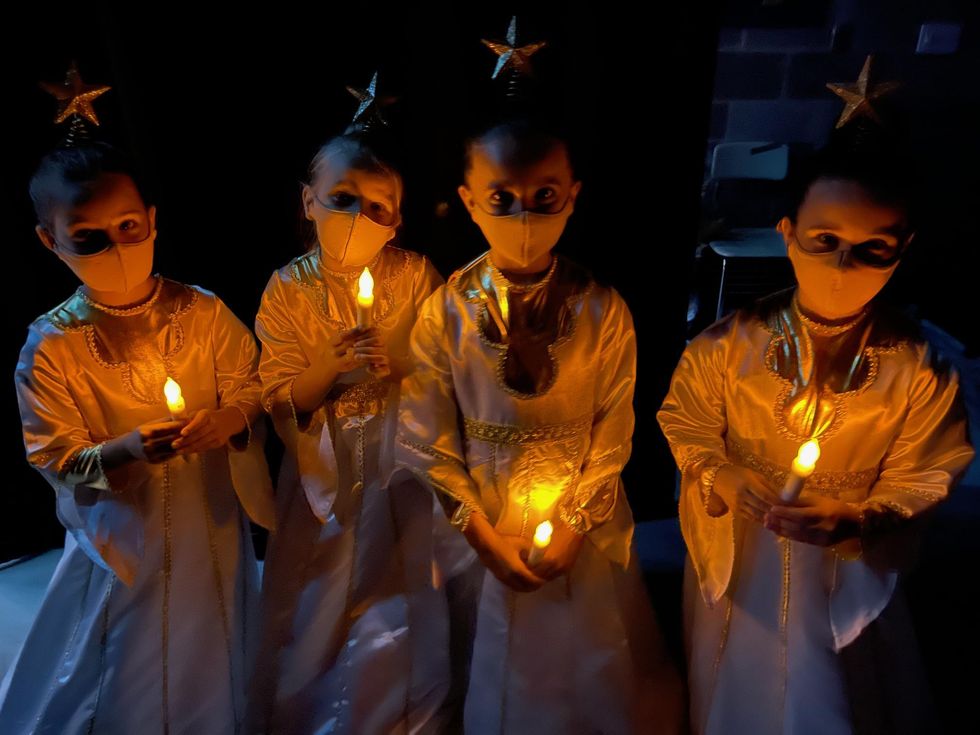 Courtesy Ballet Academy of Pittsburgh
"We knew some schools livestreamed or staged it later in the winter," says Lindsay Piper, who founded the school in 2006 with her husband, Steven Piper. "We had faith that the vaccines would make a big difference by June and that we'd be able to stage it close to normal."
By March, that assessment looked plausible, and they moved ahead with plans. Given how disrupted this year has been, Piper says it felt remarkably typical to be working on The Nutcracker once they got going—and got past the lack of snow dotting the outside of the studio. As counterintuitive as it may seem, doing The Nutcracker in June has given students a sense of much-needed normalcy and continuity. "One of my Sugar Plums, she's been with me since she was 4 years old," says Piper. "This was her year to be Sugar Plum and we wanted her to have that moment, and for her family to be able to be there to see it."
Though waiting until June meant the school's Nutcracker more closely resembled "normal," there were still some differences. For one, it wasn't the top source of revenue it usually is. The audience was limited to 50 percent capacity, which is about 375 people—all students' family members and all wearing masks. To make up for some of this loss, Piper raised in-person ticket prices from $15 to $20, and livestreamed the production for $35 per IP address. She's been able to cover costs (renting the theater, paying a few professional guest performers) and make a modest profit.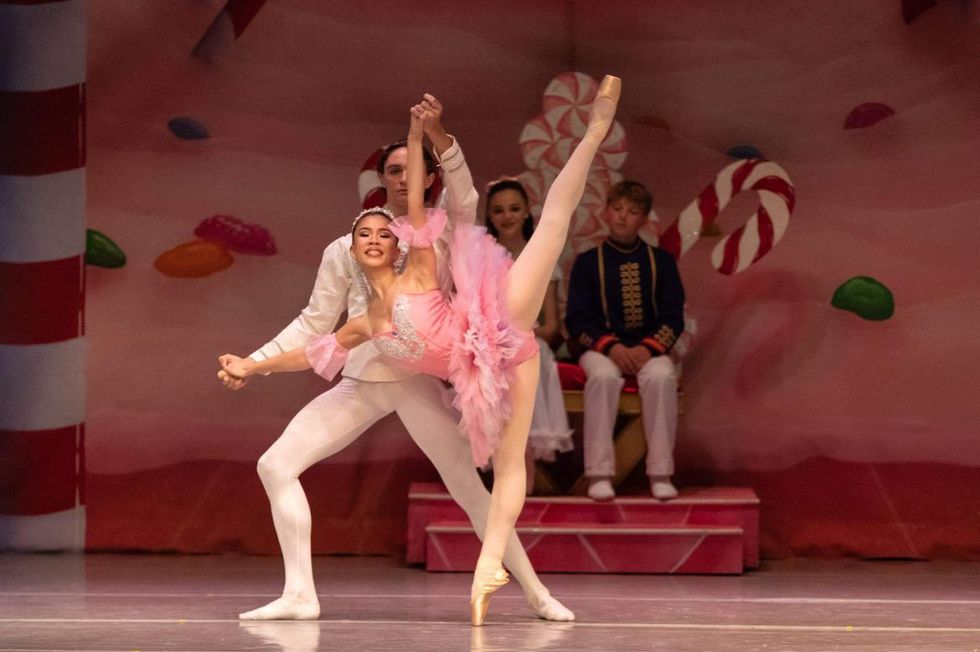 Katie Ging Photography, Courtesy Ballet Academy of Pittsburgh
Student participation also dropped by around 30 percent, which Piper believes was due to competing end-of-school-year priorities, like graduations. One unexpected upside: space in the party scene cast to accommodate alumni of the school, who were able to be home in Pittsburgh at this time of year, including Piper's own daughters, who are usually performing The Nutcracker with Nashville Ballet and Pacific Northwest Ballet.
The June date hasn't kept Piper from leaning in to some holiday joy. She still decorated the lobby with a Christmas tree, a large Nutcracker and other holiday ornamentation. "Why not embrace it?," she asks.
But perhaps the biggest perk of waiting until June has been the reduction of COVID-19 cases, and the peace of mind that comes with it. "People just aren't as afraid now. We can enjoy the experience so much more than if we had tried to do something in December," says Piper.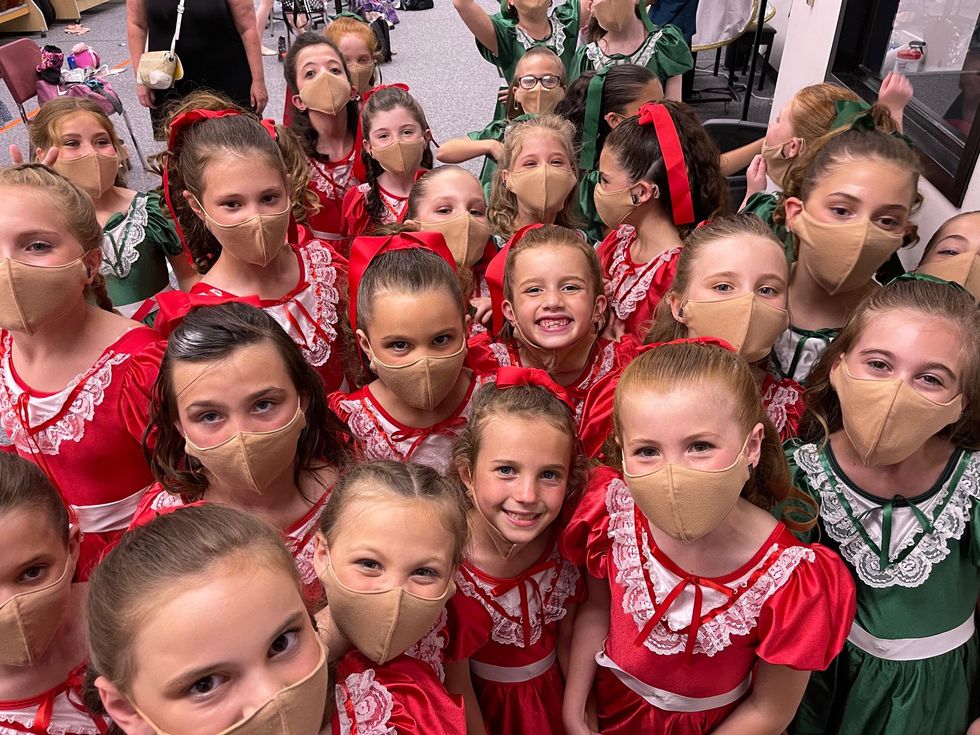 Courtesy Ballet Academy of Pittsburgh
After months of not knowing if or when Nutcracker would happen this year, and feeling the stark absence of the annual December performances, Piper says she and the students have never been so happy to hear the ubiquitous Tchaikovsky score.
"The looks on the kids' faces when they come to rehearsal and talk about going to the theater and getting into costume, it's just made this 100 percent worth it and overtaken the slight absurdity of the timing," she says. "What will feel strange is in December when we're back on the usual schedule. It'll be like, 'Didn't we just do this?'"