As the Red Girl in Mark Godden's Dracula last November, Royal Winnipeg Ballet's Yoshiko Kamikusa proved a perfect blend of strength and seduction. She sailed effortlessly through Godden's demanding choreography, melting through her upper body and whipping off fouettés with fearless energy. "It's a high-stamina piece, but I was really happy to be given that role," Kamikusa says. "It's a dance that represents the sultry lust of the Dracula story."
Born in Japan, Kamikusa moved to Hawaii when she was 6, starting ballet lessons a year later. By age 12, her family had relocated to Vancouver, where she began training with Vera Solovyeva and Nikolai Levitsky, then faculty members at the Goh Ballet Academy. She later frequented the international competition circuit, and was a finalist at Varna and Helsinki IBCs. She joined RWB as an apprentice in 2013, becoming a corps member the following season.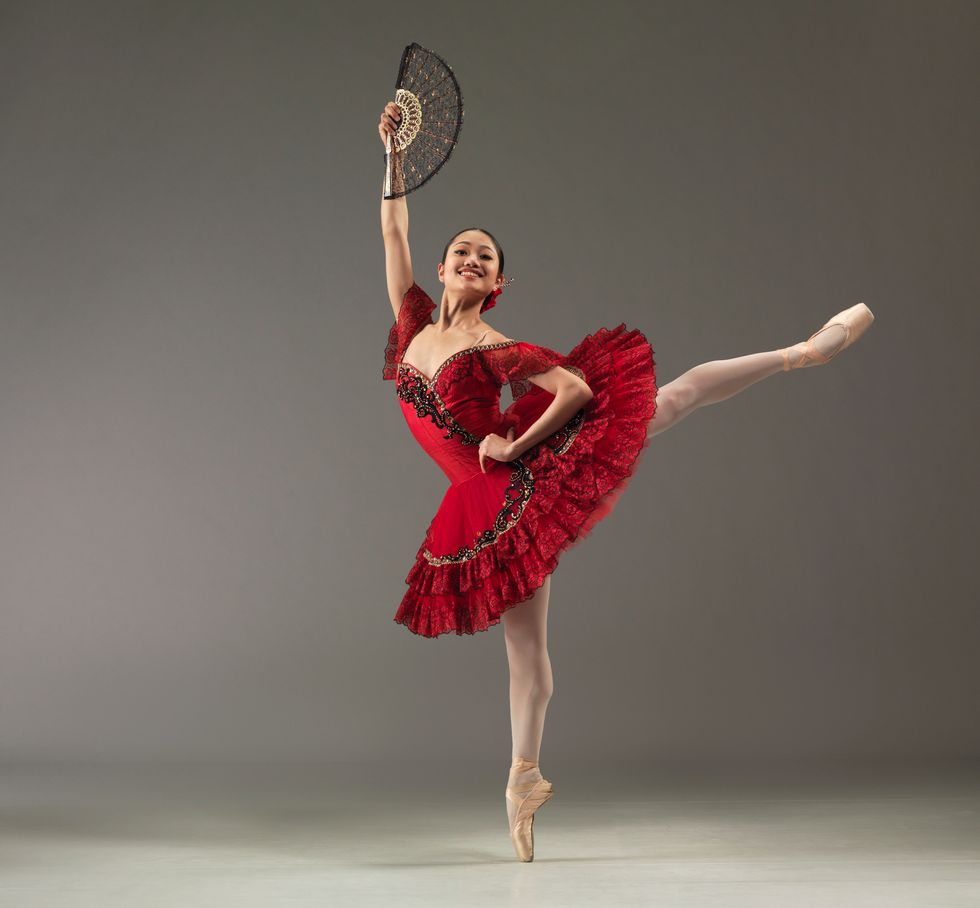 Photo by David Cooper, Courtesy RWB.
---
Kamikusa loves RWB's balance of neoclassical, contemporary and classical repertoire, and appreciates that its smaller size allows for big opportunities. In addition to Clara in Nutcracker, she's danced Odile in Swan Lake and jumped in for an injured principal as Puck in John Alleyne's The Faerie Queen: A Ballet Based on A Midsummer Night's Dream. "That was stressful, but it was my time to show that I can take on something like that," she says. Her ultimate goal is to become a principal dancer. "I'm using my time now to prepare as much as I can."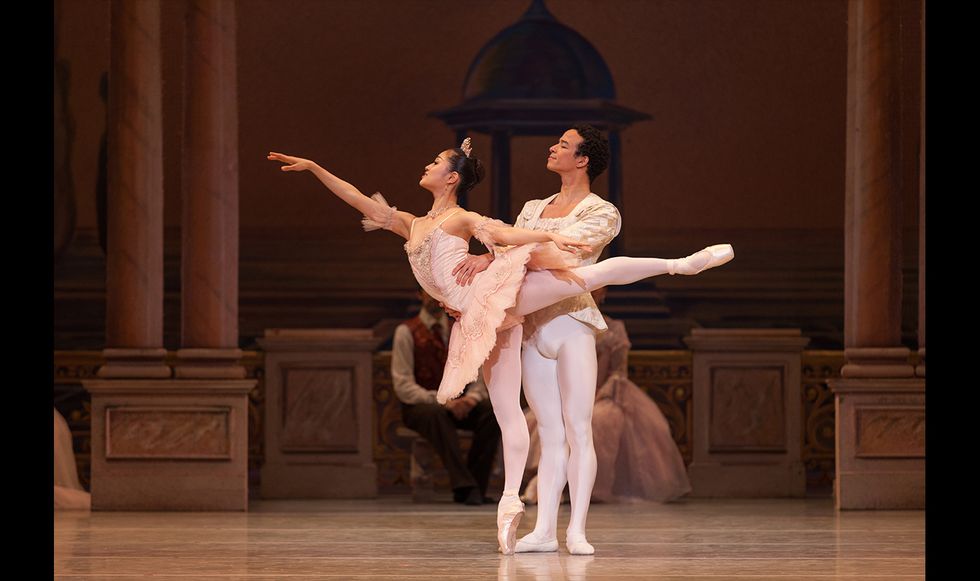 Kamikusa and Luzemberg Santana in "Nutcracker." Photo by Rejean Brandt, Courtesy RWB.