Richmond Ballet dancer Lauren Archer never thought she'd be able to blend ballet with her knowledge of American Sign Language. But at a recent "Signing Santa" event at the MacArthur Center in Norfolk, Virginia, Archer—dressed as the Snow Queen from Nutcracker—got to make an extra-special connection with deaf and hard-of-hearing children. "Most of the parents and children were shocked to see that I was able to sign with them and that I wasn't just there for the pictures," Archer says. "I think the children loved meeting a real-life ballerina who was also able to communicate with them in their own language."
---
Archer began learning ASL 12 years ago, when her family adopted her younger brother, who is deaf. "He was almost 5 years old with absolutely no language or way to communicate," she says. "We continued to learn the language and teach him more and more each day—and now he's the one teaching us!"
Staff at Richmond Ballet connected Archer with the "Signing Santa" event, in which deaf and hard-of-hearing children visited Santa Claus and signed their wish list to him. "First a group of talented carolers signed and acted out classic Christmas songs," says Archer. "Then, on their way to see Santa, they were greeted by me."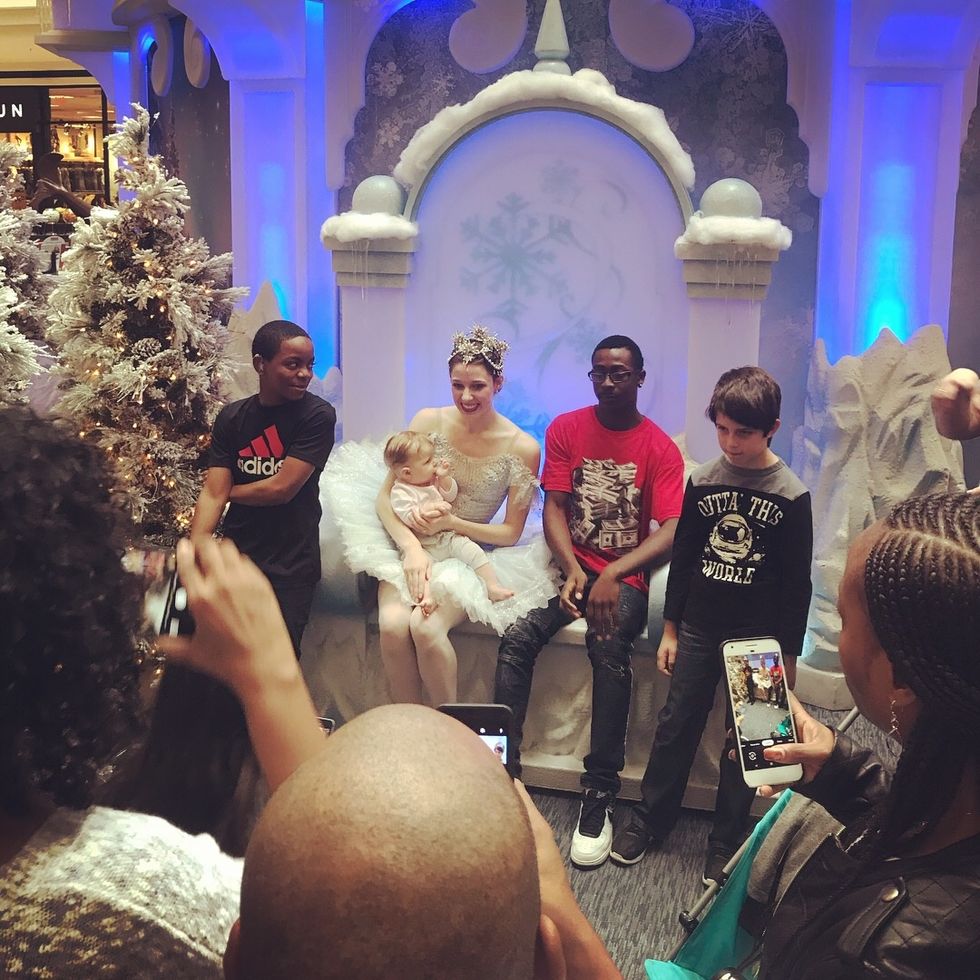 Photo courtesy Richmond Ballet.
So, what did they talk about? Archer asked the children about their favorite dance moves (top answer: the floss). But most of them were enamored with her pointe shoes and wanted to know if they hurt. "They loved to touch them, feel how hard they were," she says. They also asked her how she was able to do steps like bourrée and pirouette. "I told them it just takes practice, but they could do it, too!"
Archer hopes to continue to do outreach events for the deaf community. "Now that I've done it once, and have seen the joy on the children's faces, I honestly can't wait to do it again."