In and out of the studio, BalletX's Skyler Lubin pays as much attention to the quality of her clothing as she does the style. "I like brands like Yumiko and Adidas when I'm dancing because they have cute designs, but they hold up well, too," she says. Lubin saves her brighter colors for summer and likes to keep things seasonal with earth tones for fall—muted blues and greens are her go-tos.
"I love Zimmermann, Reformation and Zara," Lubin says of the staple brands in her off-duty wardrobe. "Lately, I've been into secondhand stores because you can get designer clothes for much cheaper. And, I've been using the Poshmark app because I can buy and sell clothes." She adds with a laugh, "I usually spend the money I make, but it's a good trade." Being able to sell items on the app comes in handy, as Lubin enjoys staying on top of fashion trends. "I really like Arielle Charnas from the blog Something Navy, but just scrolling through Instagram is a fun way to get new ideas and see different styles," she says.
---
The Details—Street
Helmut Lang dress: "I usually go for dresses and rompers because they're comfortable and easy to slip on."
SL8 jacket: "I got this at T.J.Maxx," Lubin says. "They usually have these suede jackets on sale for half the original price."
BCBG boots: "I'm not so much into heeled boots because I have to watch for injuries, but I'll do a short bootie like this or tall boots with tights and a shorter dress."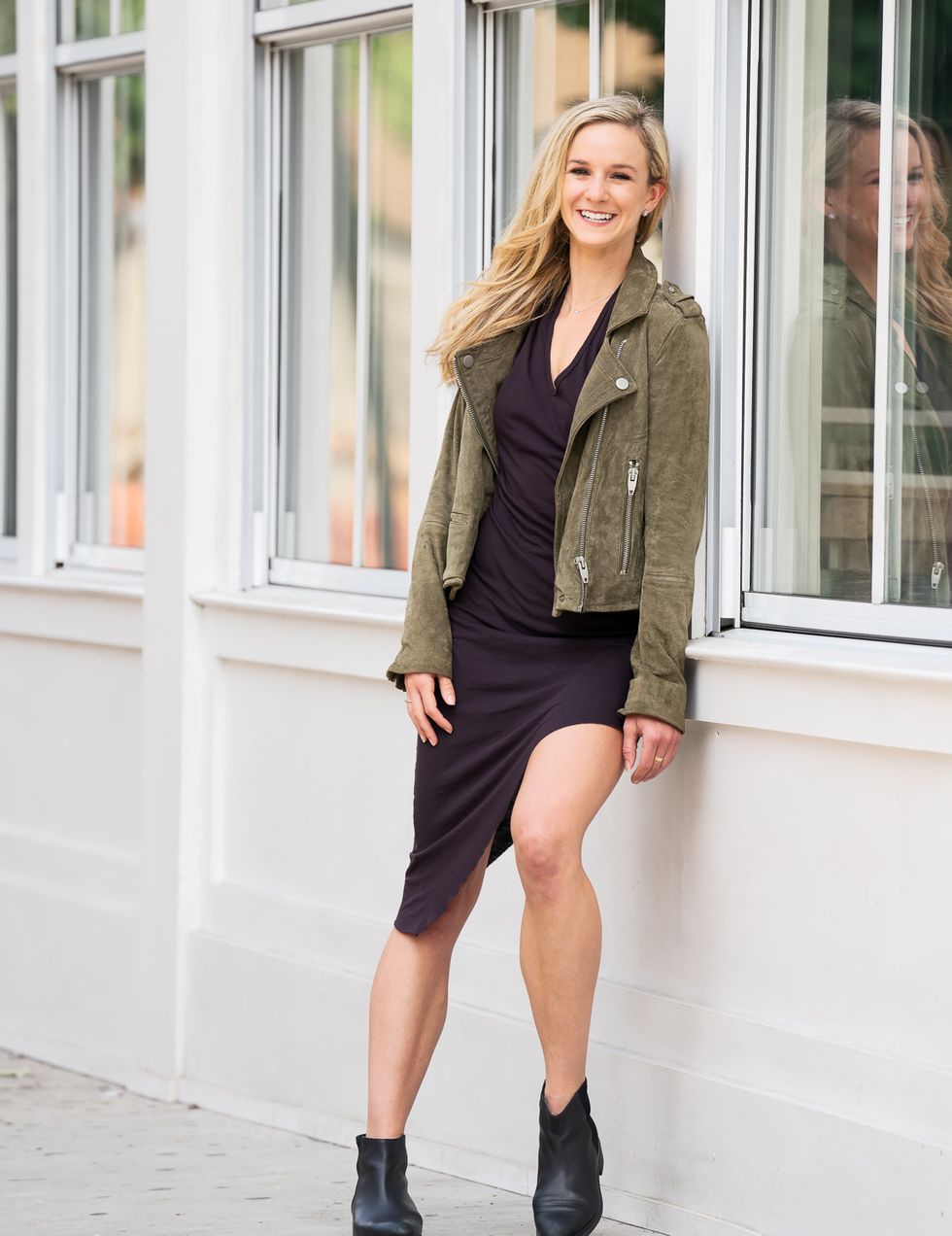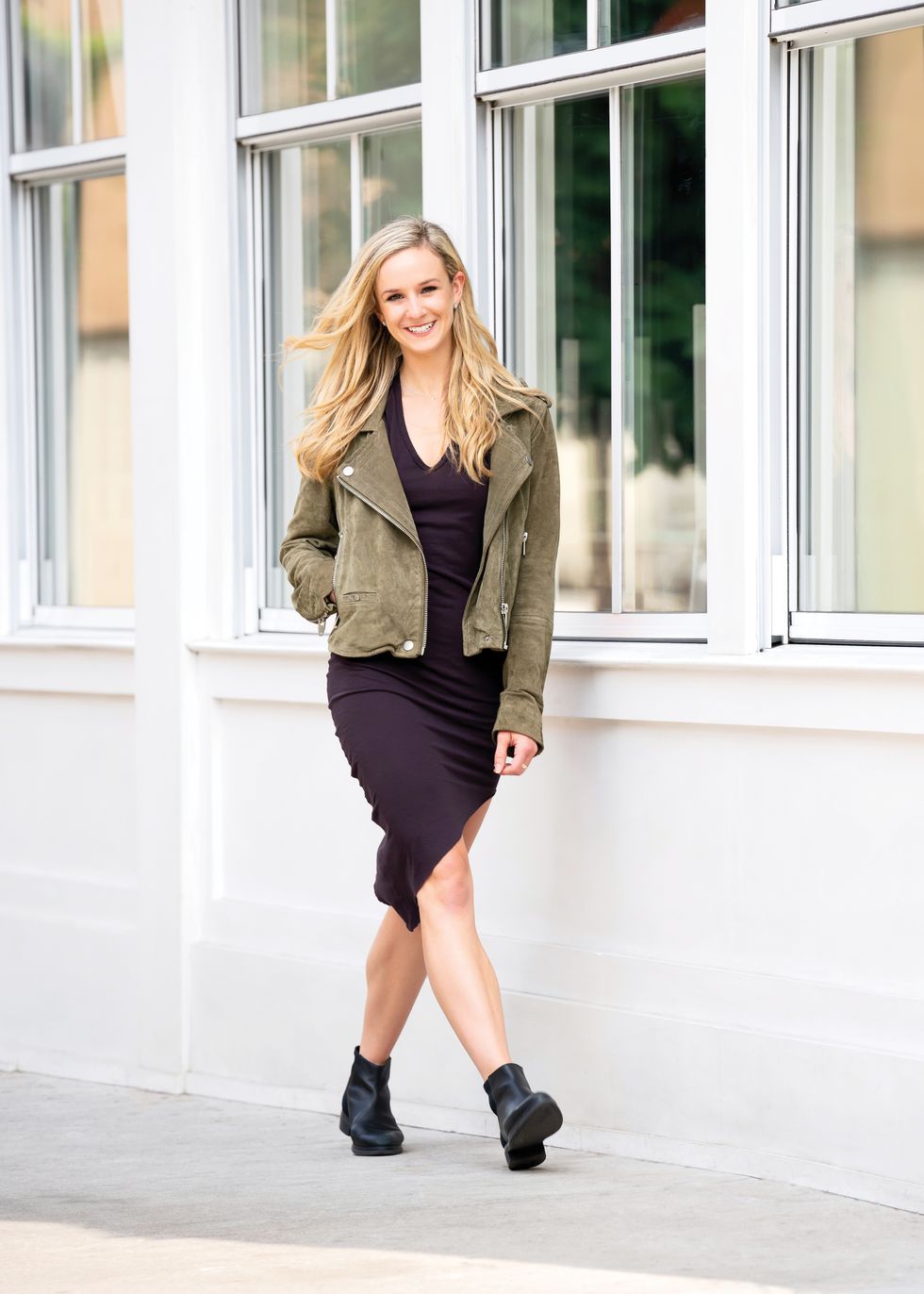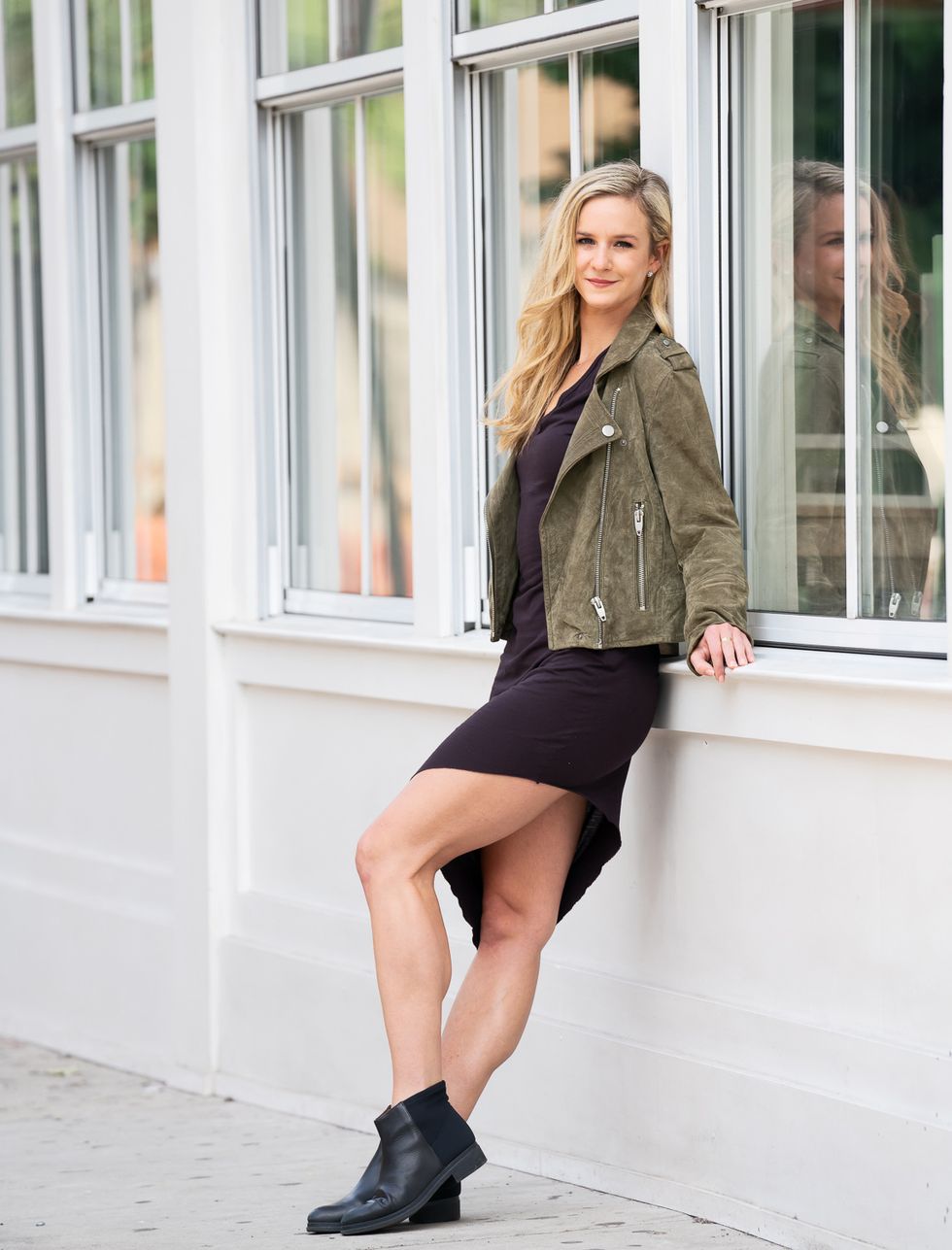 The Details—Studio
Adidas shorts: "I wear a leotard and tights for class and change into a tank top and shorts for rehearsal," Lubin says. "Because we're a contemporary ballet company, I like to wear something that lets me feel loose while still allowing me to see my body."
Lululemon sports bra: "I wear a lot of Lulu—it's kind of pricey, but I find it's really good quality."
La Cosa tank top: "I like to wear color sometimes, but for fall I go for earth tones, like this green."
Bloch Inc. European Balance pointe shoes: "BalletX likes the shoes to be sprayed nude," Lubin says of her pointe shoe prep.