How do principal dancers handle their intense schedules? For New York City Ballet star Sara Mearns, honing her instrument is key. The company's Tuesday-through-Sunday workweeks, lengthy performance seasons and extensive repertoire can make for longs days and late nights. "During performance weeks, I think about what I'm doing that night and make sure I don't have a lot during the day—or if I do, I'm smart about it," says Mearns. "You do one or two things full-out and then take it easy so that you perform your best at night."
To keep her body strong and injury-free, Mearns schedules cross-training sessions with former dancer and personal trainer Joel Prouty. "I've had a few back injuries, so we work a lot on making sure my glutes, back and hamstrings are all working together," she says. "It's really important to my regime—I feel like I can get through a day of rehearsing seven ballets."
---
Even when her NYCB schedule lightens up, Mearns keeps busy with side projects. She recently collaborated with her husband, Broadway choreographer Joshua Bergasse, in a New York City Center Encores! production of I Married An Angel, and she'll perform at a Merce Cunningham centennial event at the Brooklyn Academy of Music in April. "I don't overload myself, but I want to stay busy," she says. "My outside projects are really important to me. I want to do a lot of different things at this point in my career."
Pointe spent a rehearsal day with Mearns to see how she does it all.
Mearns wakes up around 9 am. "I'm definitely not a morning person," she says, adding that she doesn't get home until 10:30 or 11 pm on performance nights. "The later I can sleep, the better." Her husband makes a breakfast of smoothies, toast and coffee before Mearns stretches and rolls out her muscles. "I have to be at the theater for class at 10:30, so I like to arrive ready to go."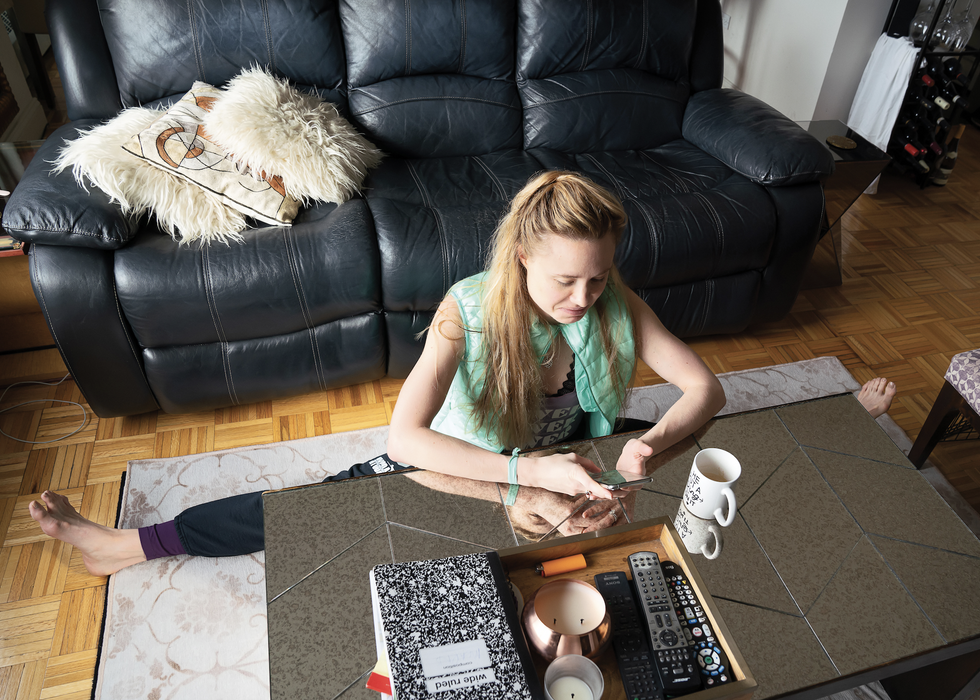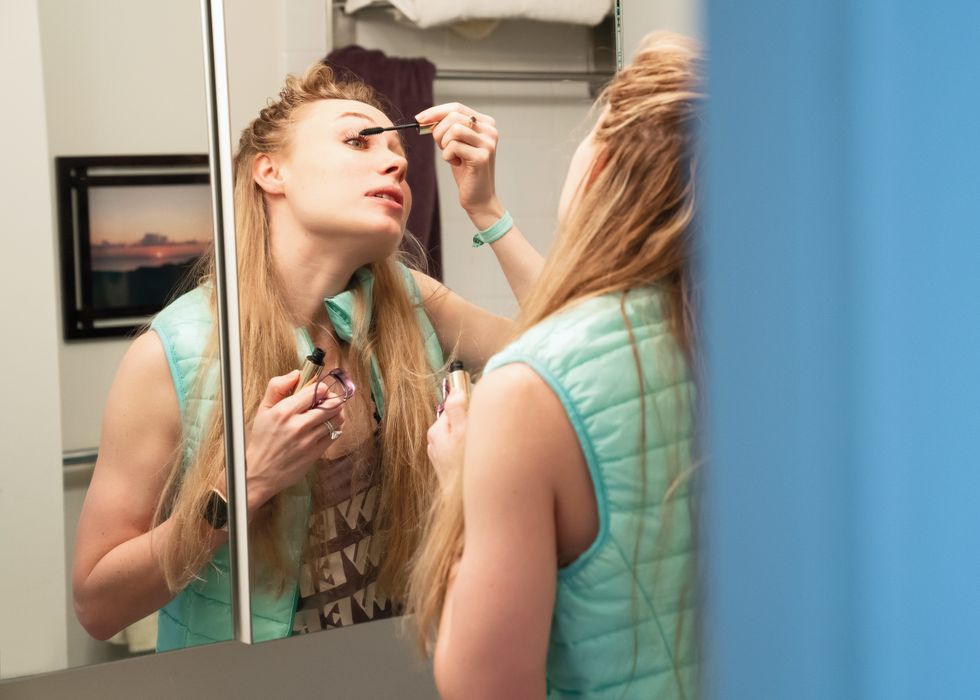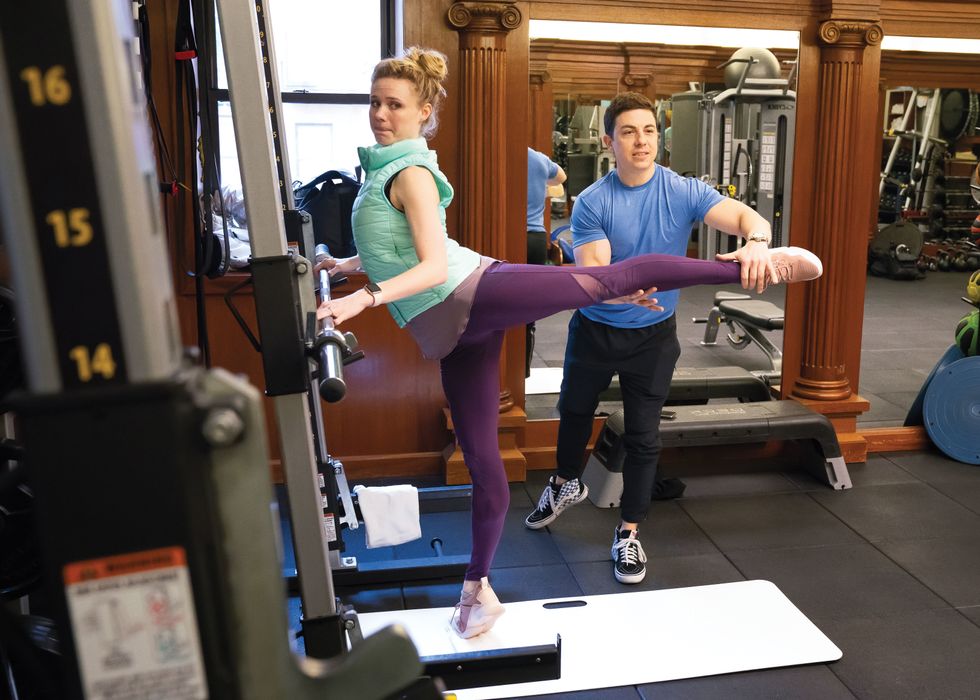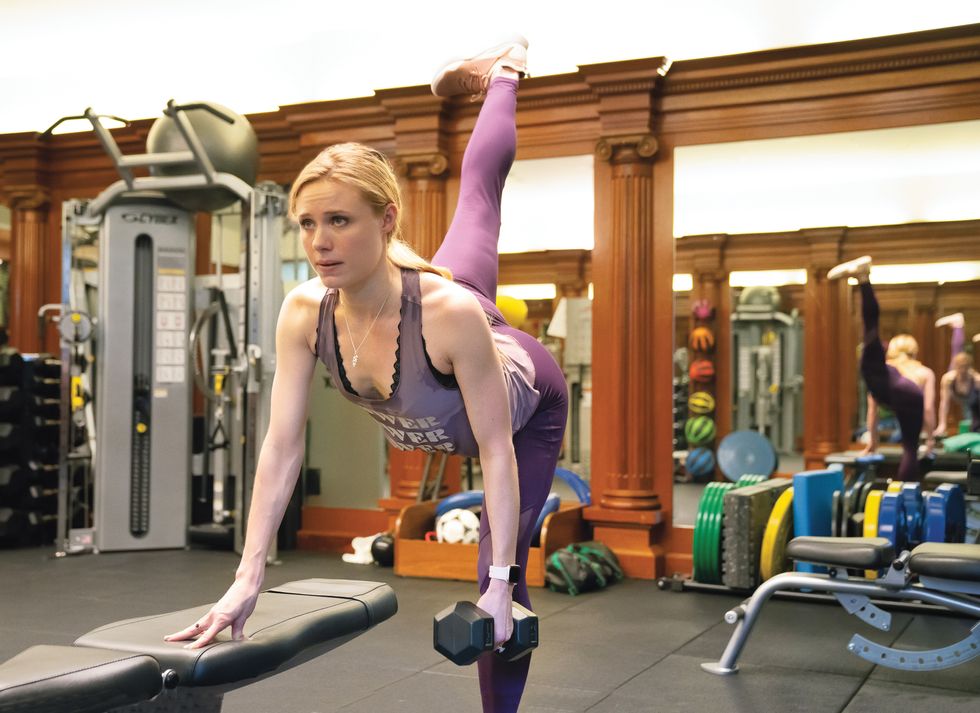 After her workout with Prouty, Mearns gives herself a full class, including pointework. "I always start with a lot of layers and take them off as I go. I want to be warm from deep within."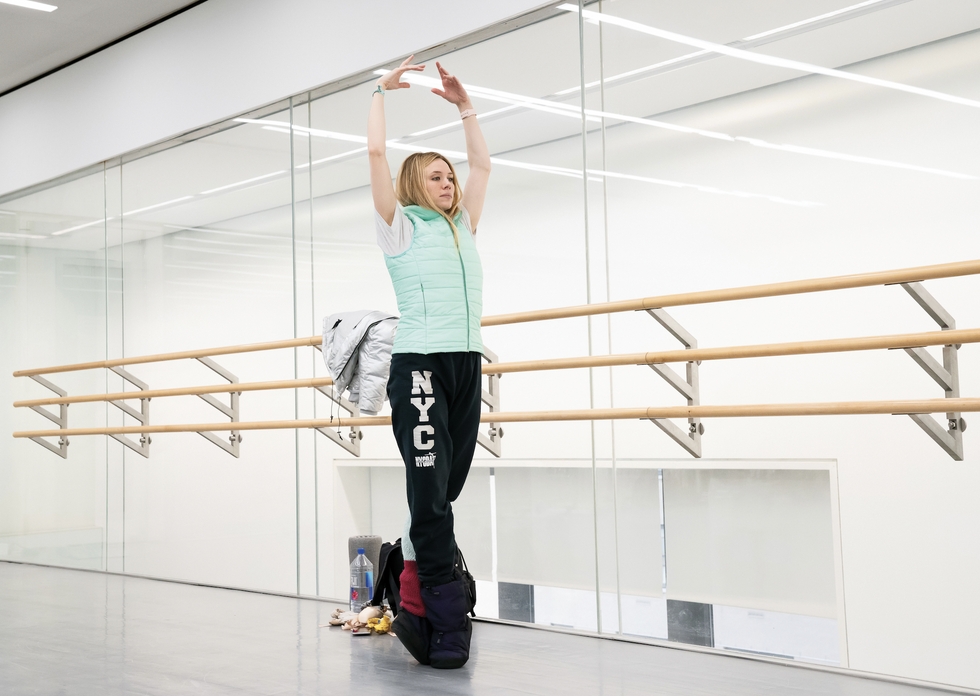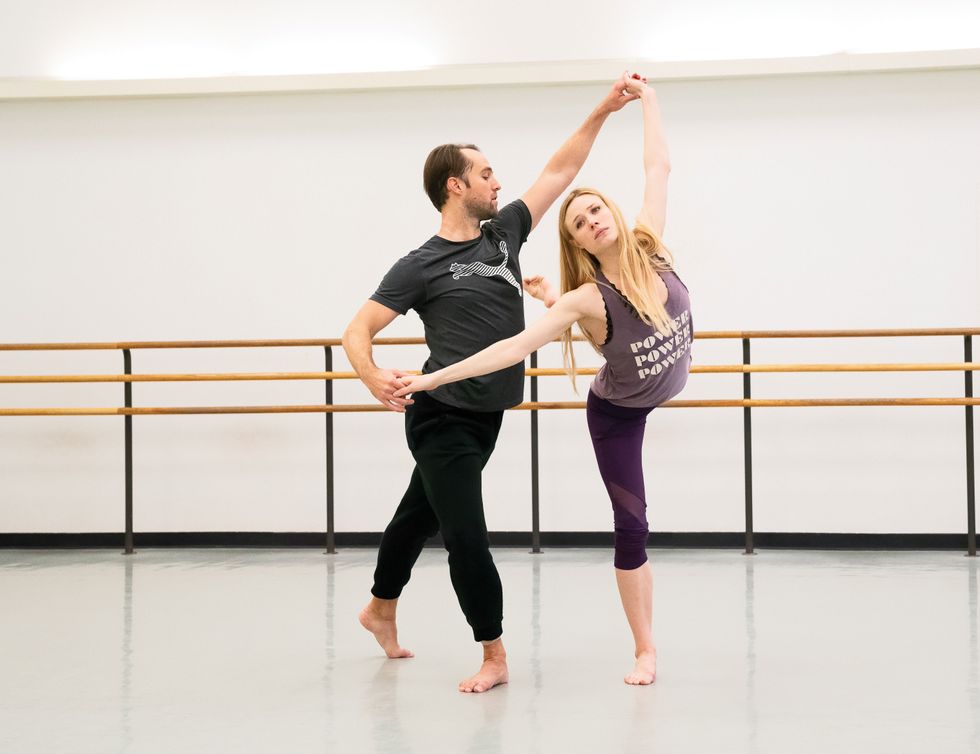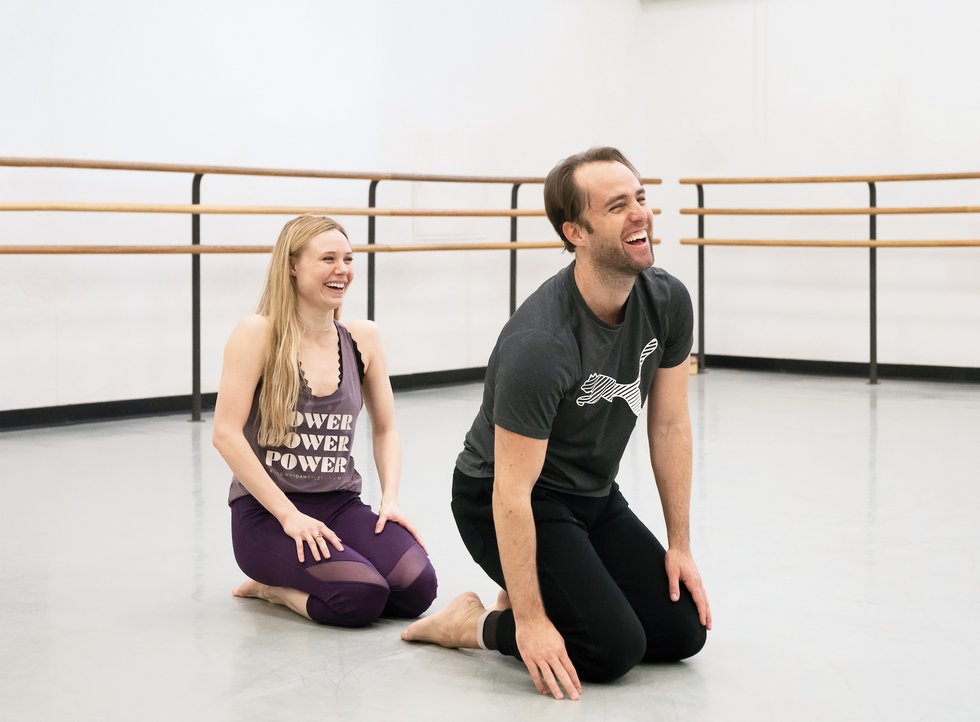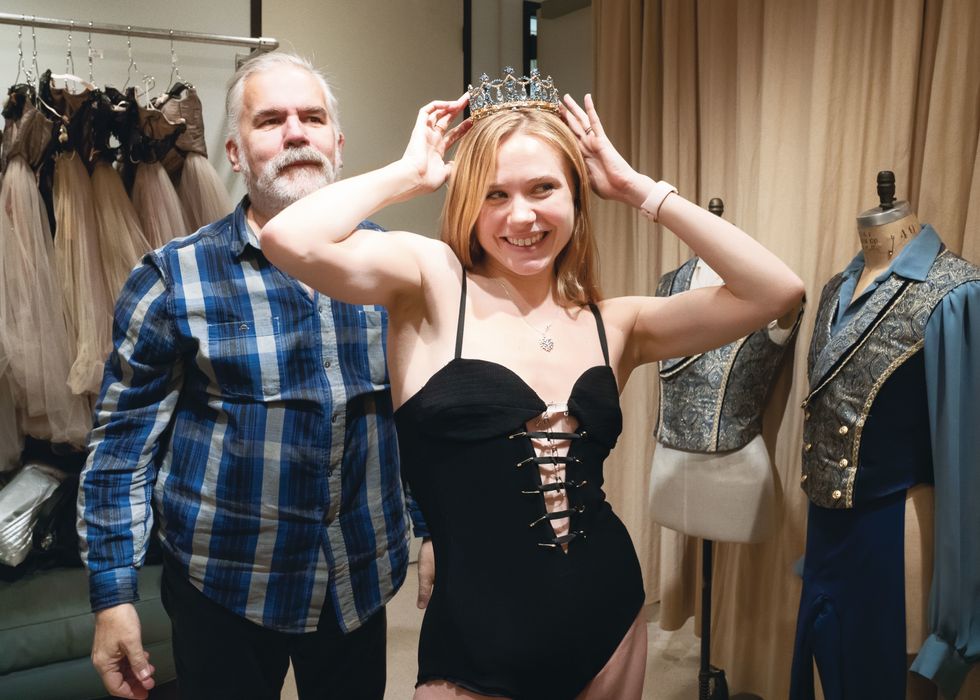 Forsythe stager Noah Gelber rehearses the company for the NYCB revival of Herman Schmerman. "I've always wanted to work with Forsythe," says Mearns. "He's so great in the studio, and his choreography is really hard. He's asking a lot of me, which I love."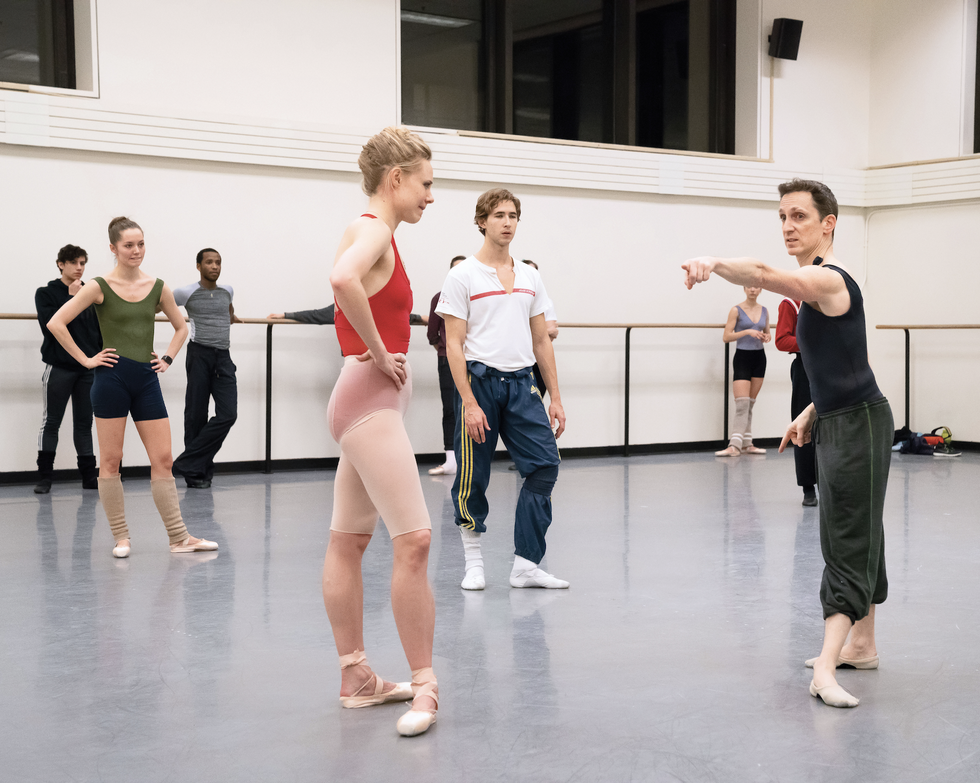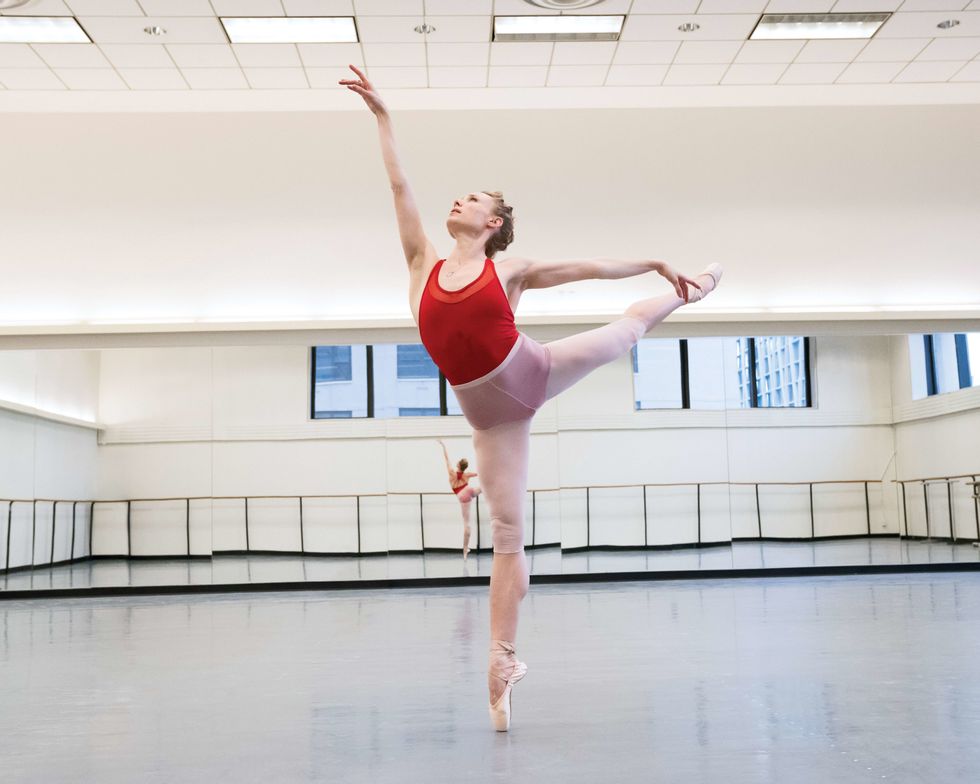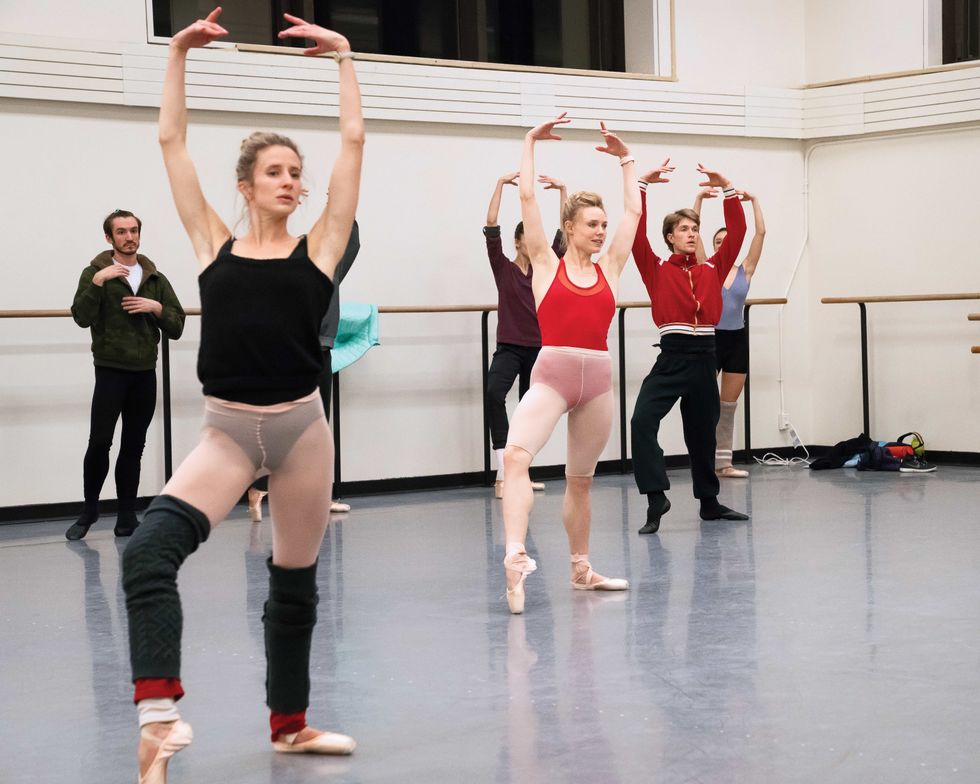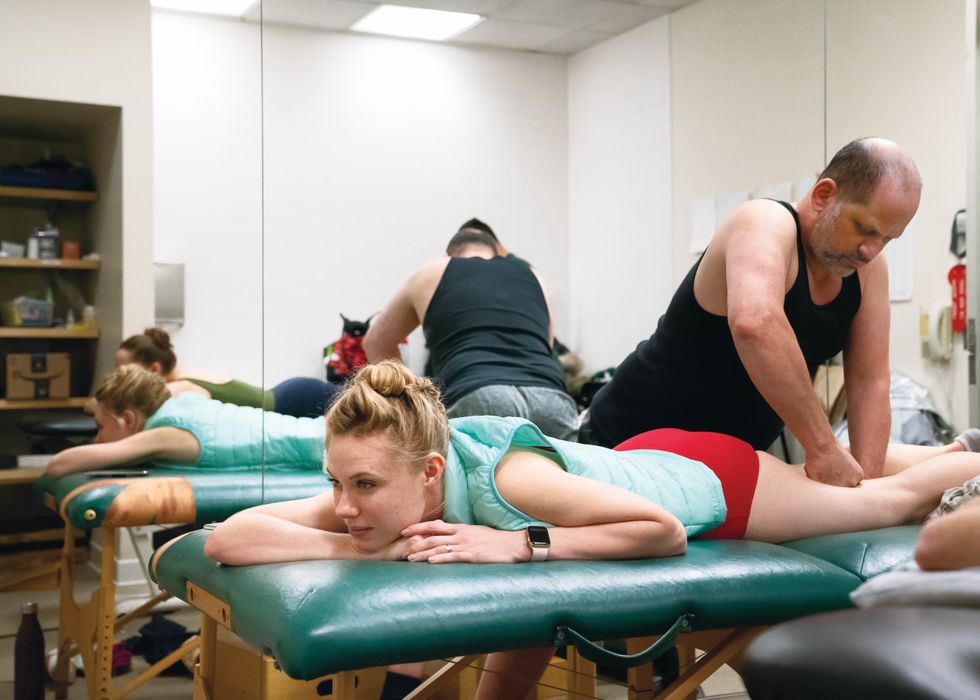 Photography by Kyle Froman