Podiatrist Dr. Thomas Novella weighs in with tips for new and seasoned pointe dancers.
Sometimes blisters are inevitable.
If you're just starting pointe, your feet will be especially susceptible until they naturally build calluses. Experienced dancers may develop blisters whenever there's a change in their normal routine. For example:
---
new style or size of pointe shoes
overly sweaty feet
holey tights
shoes have become too tight
choreography calls for more movement in the shoes, like twisting or turning
Watch for hot spots.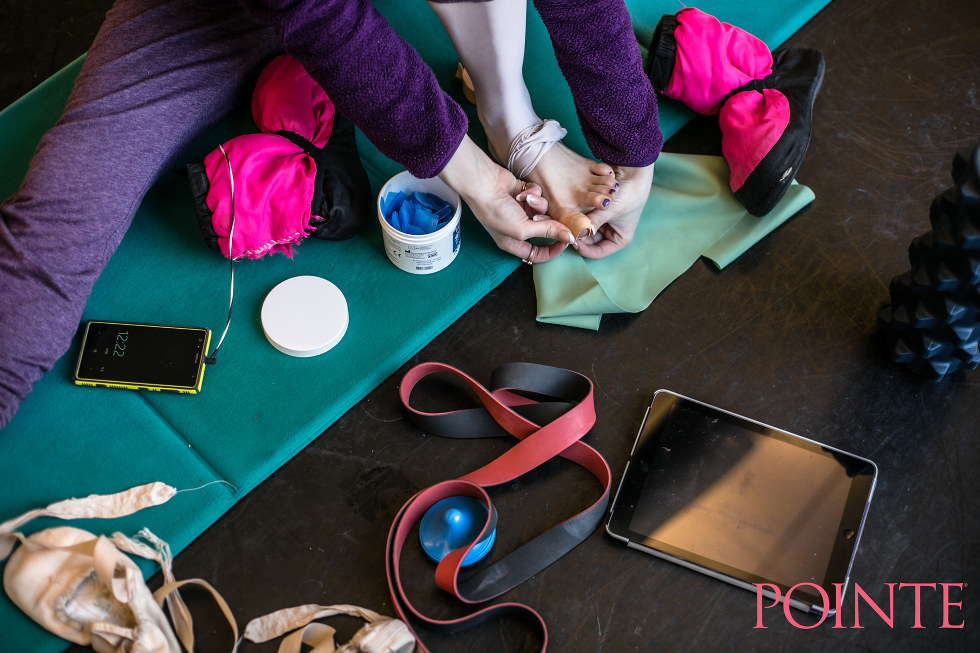 Photo by Quinn Wharton
Novella recommends covering them with moleskin, tape or cloth Band-Aids (as long as they don't shift around when you dance). Make sure it goes on flat, and don't pull it too tight. If you need padding, some dancers like silicone toe sleeves, the Ouch Pouch cushion by Bunheads, lambswool or something more minimal, like a paper towel.

Sticking to your shoes?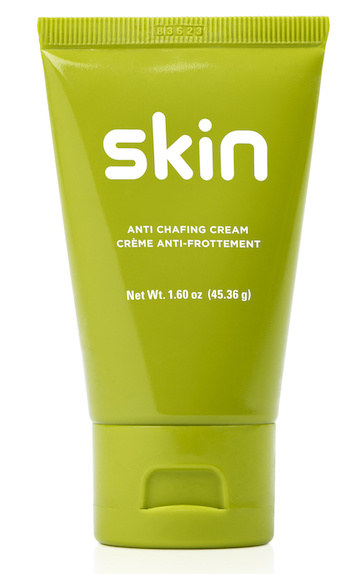 Powders and lubricants, like Body Glide Skin, pictured here, can ease friction. Photo courtesy Trent & Company, Inc.
There are a variety of products to reduce friction—like petroleum jelly, non-talc powder or Body Glide Skin, an anti-chafing cream that's sweat-resistant. Experiment to see what you prefer.
Wear tights.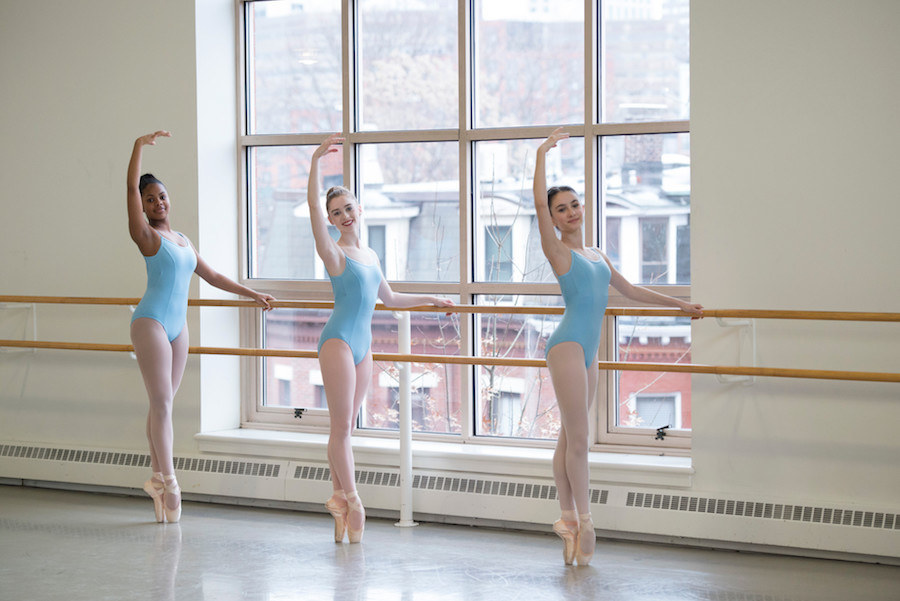 Boston Ballet School pre-professional students. Photo by Igor Burlak Photography, Courtesy Boston Ballet.
Rolled-up tights may be trendy, but tights provide an important barrier between shoe and skin. Opt for pairs made of polyester or microfiber, which will wick sweat away more than cotton and reduce your chance of blisters.

Alternate pairs of shoes if you can.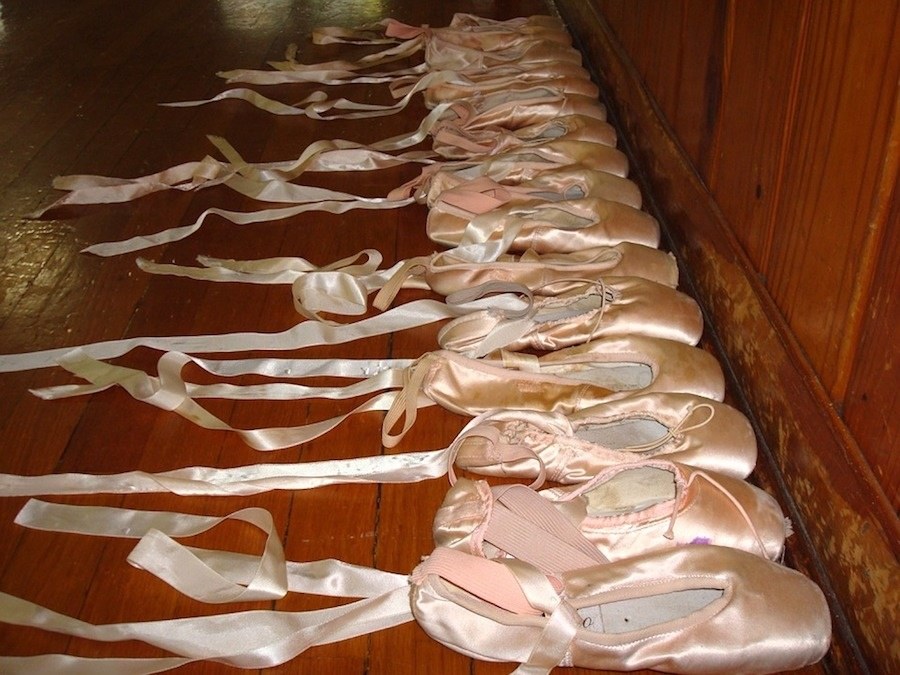 Mad Pixel
If you have a dance-heavy day, swap sweaty pointe shoes for another pair to keep feet dry.
Practice healthy habits...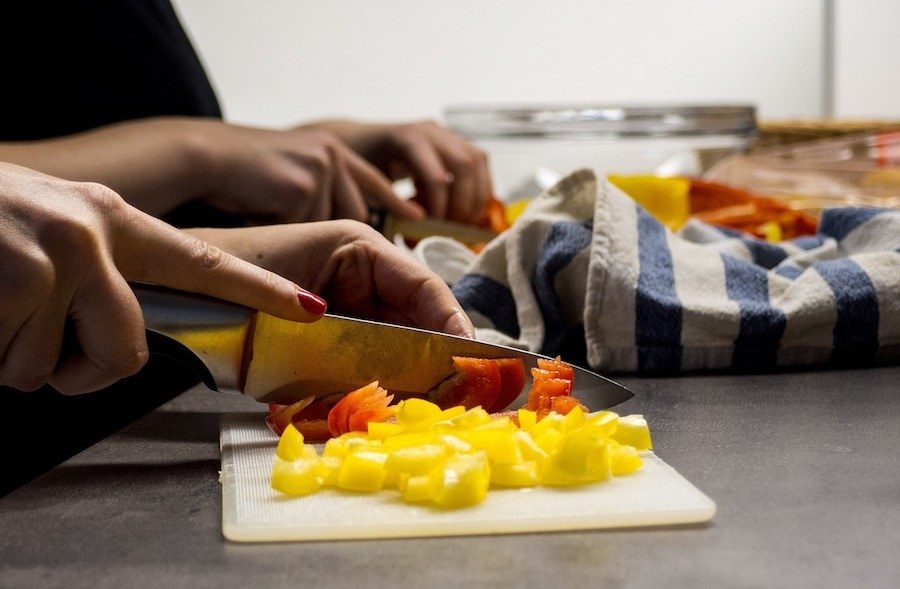 Pixabay
...like keeping your feet clean. Eat a mix of fruits and veggies, says Novella, since strong skin depends on a balanced diet. And avoid smoking—smokers' skin injures more easily and takes longer to heal.