Petra Conti might currently call Los Angeles home, but the Los Angeles Ballet principal dancer's sartorial choices are very much influenced by her native Italy. "Fashion has always been part of my culture, but then I have always liked to be different and add a bit of my personality to everything," Conti explains.
---
Whether she's in Los Angeles (as she has been throughout the pandemic) or traveling internationally as a guest artist, Conti opts for classic street styles and cuts in a mix of dresses (many by Italian designers), pants, and blouses or sweaters. "I have a collection of shoes, bags and lipsticks," says Conti, adding that she likes to switch up her look. "I may not have any other makeup on, but I definitely will have a bit of lipstick on, always. I love matte finishes, and recently my favorites have been reds from MAC and Armani."
Conti's preference for classic lines and neutral colors carries over into her dancewear. And she still finds ways to add a pop of color (and some sparkle!) in the studio through her lipstick and hair accessories, the latter of which she makes herself. "It makes me feel more beautiful and motivates me to dance better," Conti says of her DancETHEREAL line of decorative hair combs, wreathes and barrettes.
The Details: Street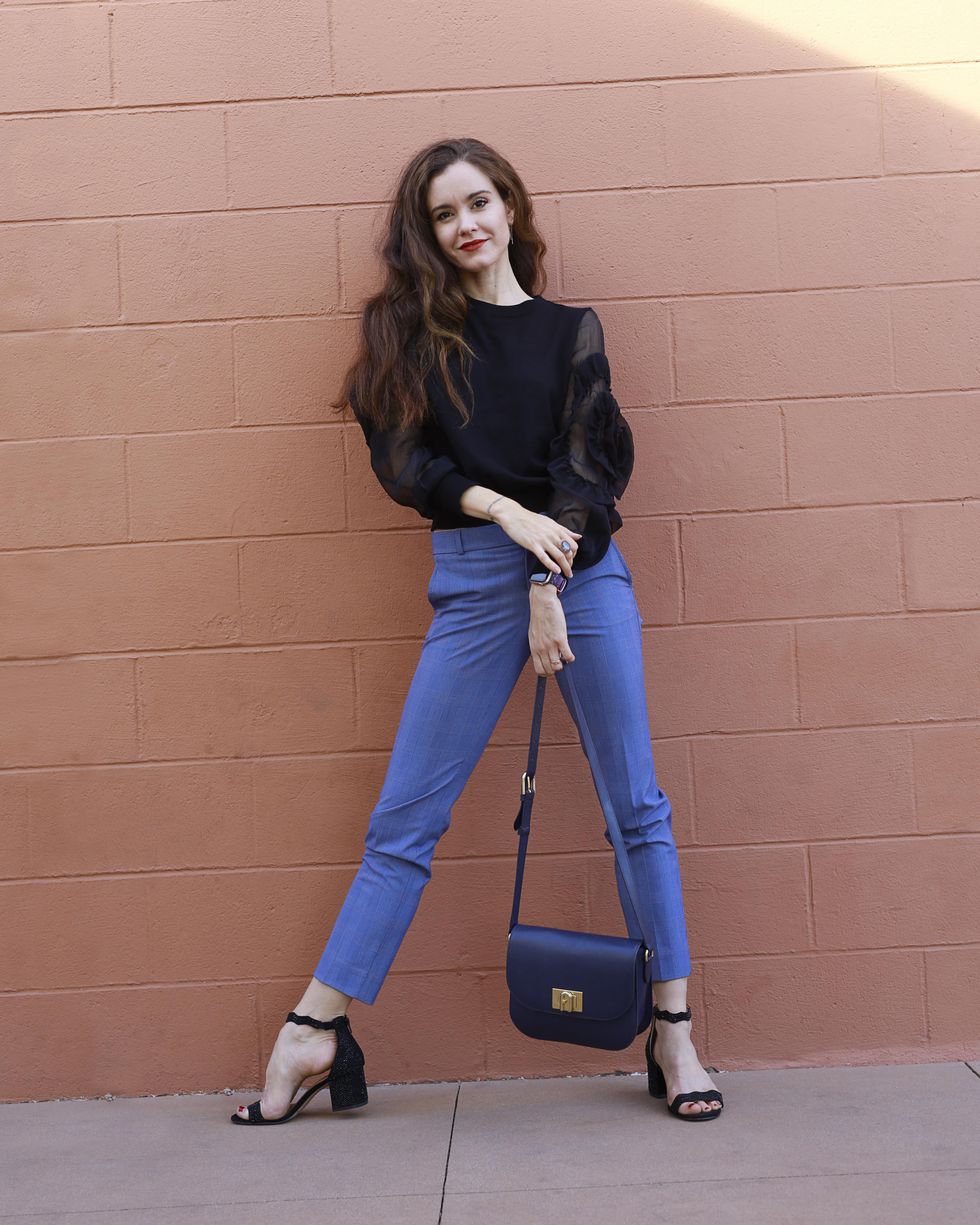 Lee Gumbs
Golden Days Paris sweater: "I love that it is simple in the front but has very fancy sleeves."
Banana Republic pants: "I have a couple of suits from Banana Republic because the pants fit just right, as if they were tailored to me."
INC International Concepts heels: "If I could, I would wear high heels every day," Conti says. "But my feet would suffer too much after already being on pointe for so many hours."
Furla cross-body purse: "I'm all about accessories! I got this as a gift from Furla when I was modeling for them."
The Details: Studio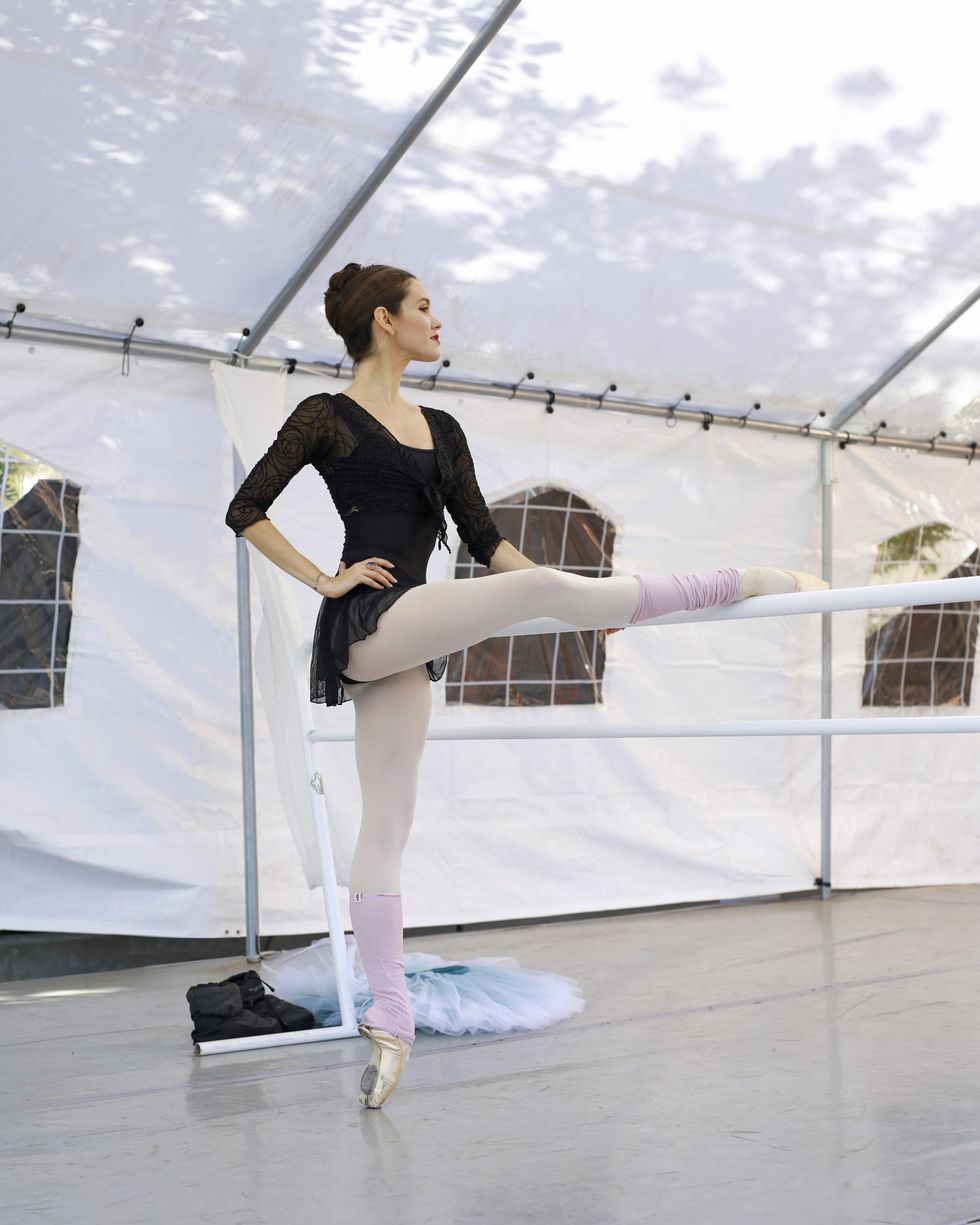 Lee Gumbs
WearMoi leotard and shrug: "I love that the leotard has the skirt attached to it."
RubiaWear legwarmers: "These were a gift, but legwarmers are a staple for me."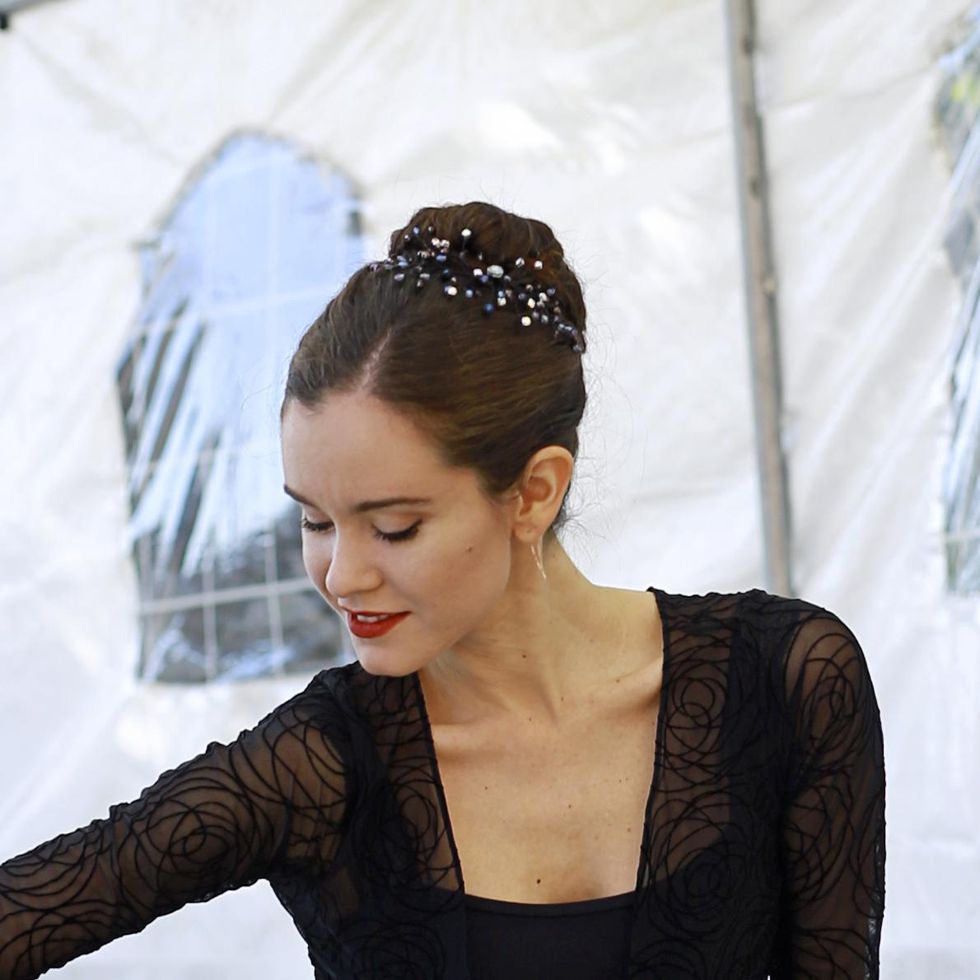 Lee Gumbs
DancETHEREAL hair comb: "I always love to add some sparkle to my hair," says Conti, who creates and sells her own hairpieces using semi-precious stones with beneficial properties. "My goal is to not only make you look good, but feel better, too!"
Freed pointe shoes, V maker: "It takes me about one and a half hours to prep my pointe shoes," Conti says of her meticulous process. "I cut my shanks three-quarters, use Jet glue, darn them a bit, and often switch left and right shoes after a few hours, so that they last longer."