Autumn in the Big Apple means one thing: New York City Ballet's Fall Fashion Gala. Since its inception in 2012 by Sarah Jessica Parker, the gala has produced dozens of new ballets, complete with original costumes designed by the fashion industry's biggest names. Ahead of this year's gala—which takes place September 26th and features new works by Lauren Lovette and Edwaard Liang, with costumes designed by Zac Posen and Anna Sui—NYCB joined forces with INTERSECT by Lexus on an exhibition showcasing the many stunning gala costumes from years past. We met up with Marc Happel, NYCB's Director of Costumes, to talk about the retrospective, the biggest lessons he's learned over the years, and the designers he'd love to work with in the future.
---
What's one of the biggest lessons you've learned over the many years of preparing for this gala?
As simple as it sounds, just having patience—patience, taking a deep breath, and remembering that everything will get figured out somehow. It always does.
What are your favorite costumes of all time?
This is almost an impossible question, but I'd have to say any of the Giles Deacon costumes for Kyle Abraham's The Runaway; the breathtaking Alexander McQueen coat from Liam Scarlett's piece, Funérailles; the Iris Van Herpen plastic disc costumes for Benjamin Millepied's Neverwhere (people are still talking about that pointe shoe boot); and the square-necked dress by Gareth Pugh for Matthew Neenan's ballet, The Exchange—there's something so lovely about the simplicity and way it hangs. They all came alive onstage.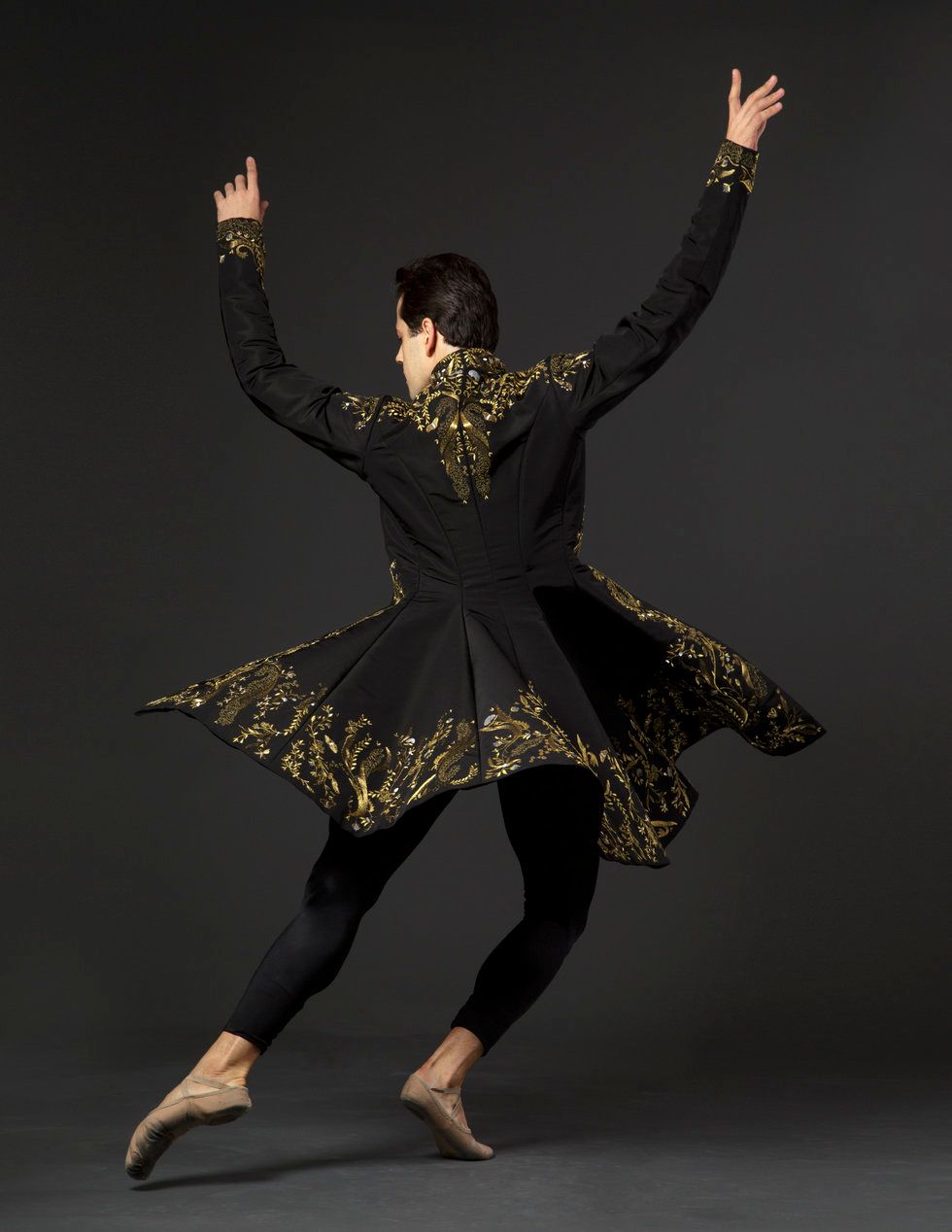 Former NYCB principal Robbie Fairchild modeling one of Happel's favorite costumes, a jacket designed by Alexander McQueen for Liam Scarlett's "Funérailles." Erin Baiano, Courtesy NYCB.

Which designers are you dying to work with in the future?

Alessandro Michele, because he's got such an amazing imagination and it would be so interesting to see it interpreted as a ballet, Prada, and threeasfour.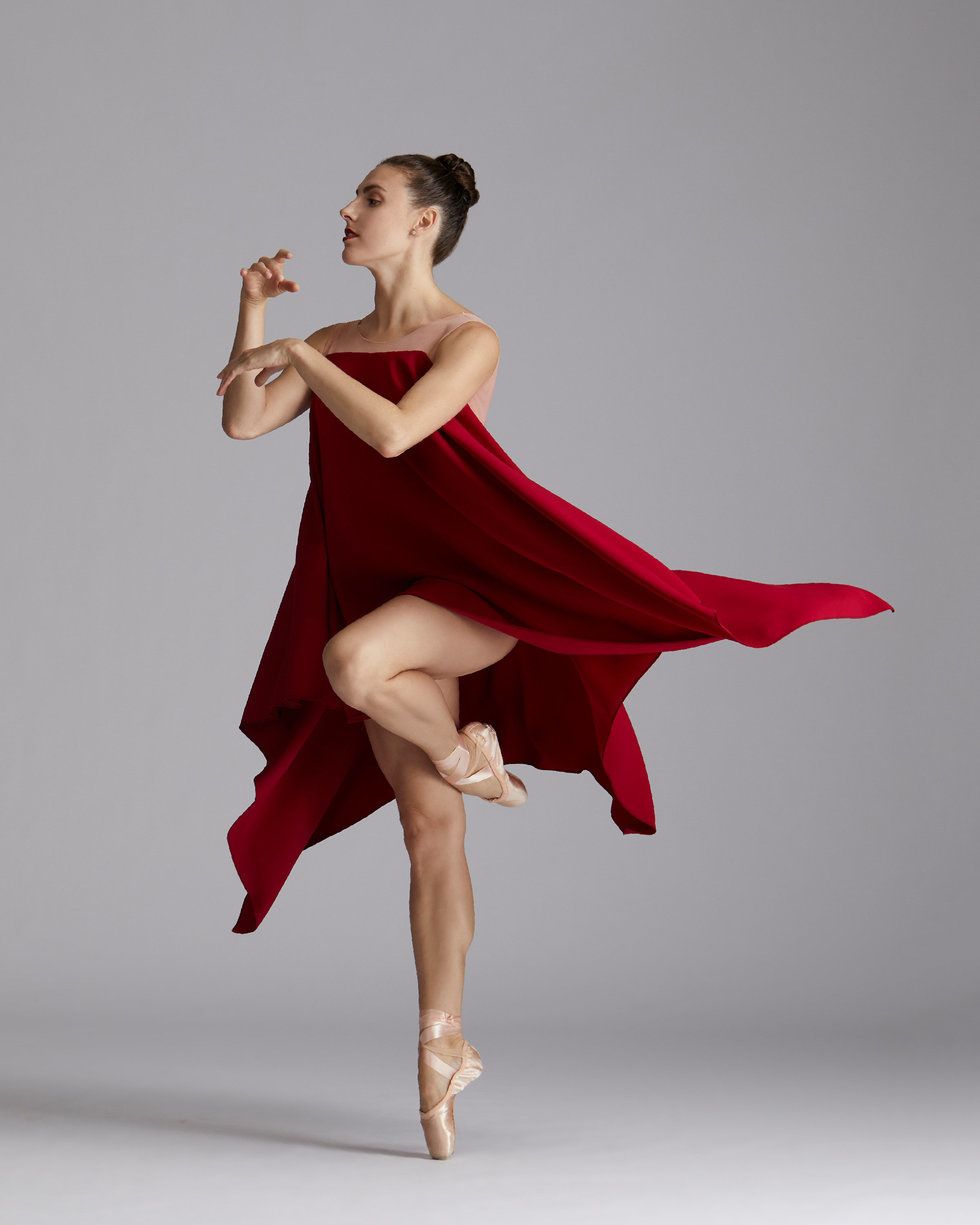 NYCB principal Tiler Peck modeling another one of Happel's all-time favorite costumes, a dress by Gareth Pugh designed for Matthew Neenan's "The Exchange." Erin Baiano, Courtesy NYCB.

What do you wish the audience knew about pulling off an event of this magnitude?

I wish they could see the team of people who work tirelessly to make this gala a reality—literally even right now, back at the shop, putting the finishing touches on this year's costumes. These costumes aren't pulled out of a magic closet, and I just can't emphasize enough how much energy goes into this production.
"Design In Motion" is free and open to the public through October 20th at INTERSECT by Lexus, 412 West 14th Street, New York, NY.