"I'm kind of a collector of clothes," says Natalie Varnum. The Houston Ballet corps member turned a spare room in her home into a walk-in closet and fills it with eccentric pieces. "I love big, clear oversized sunglasses; or a high-waisted pant, socks and loafers; or a newsboy hat," she says. Varnum is inspired by icons from the '60s and '70s—Jimi Hendrix, Jane Birkin, Elton John—and she finds endless ideas on social media. She'll search Pinterest for photos, follow up-and-coming stylists on Instagram or update her own blog with "outfit of the day" posts. It was through Instagram that she recently met South Korea–based designer Sandra Meynier Kang, who reached out in hopes of collaborating and sent her a sample from her new leotard line. "It's the best way to make faraway friends now," Varnum says.
In the studio, Varnum takes a more conventional approach—sometimes. "I like a classic ballerina look, like light pink, long sleeves," she says, "or I go for something completely crazy." She commissions fun patterned leotards from her friend, former company dancer Jordan Reed, who now runs Lone Reed Designs. Her collection includes leos printed with pizza and doughnuts. Whatever she's wearing, Varnum is not afraid to stand out. "There's a time and place for a classic little black dress," she says, "but I tend to go for the more out-there pieces and colors."
---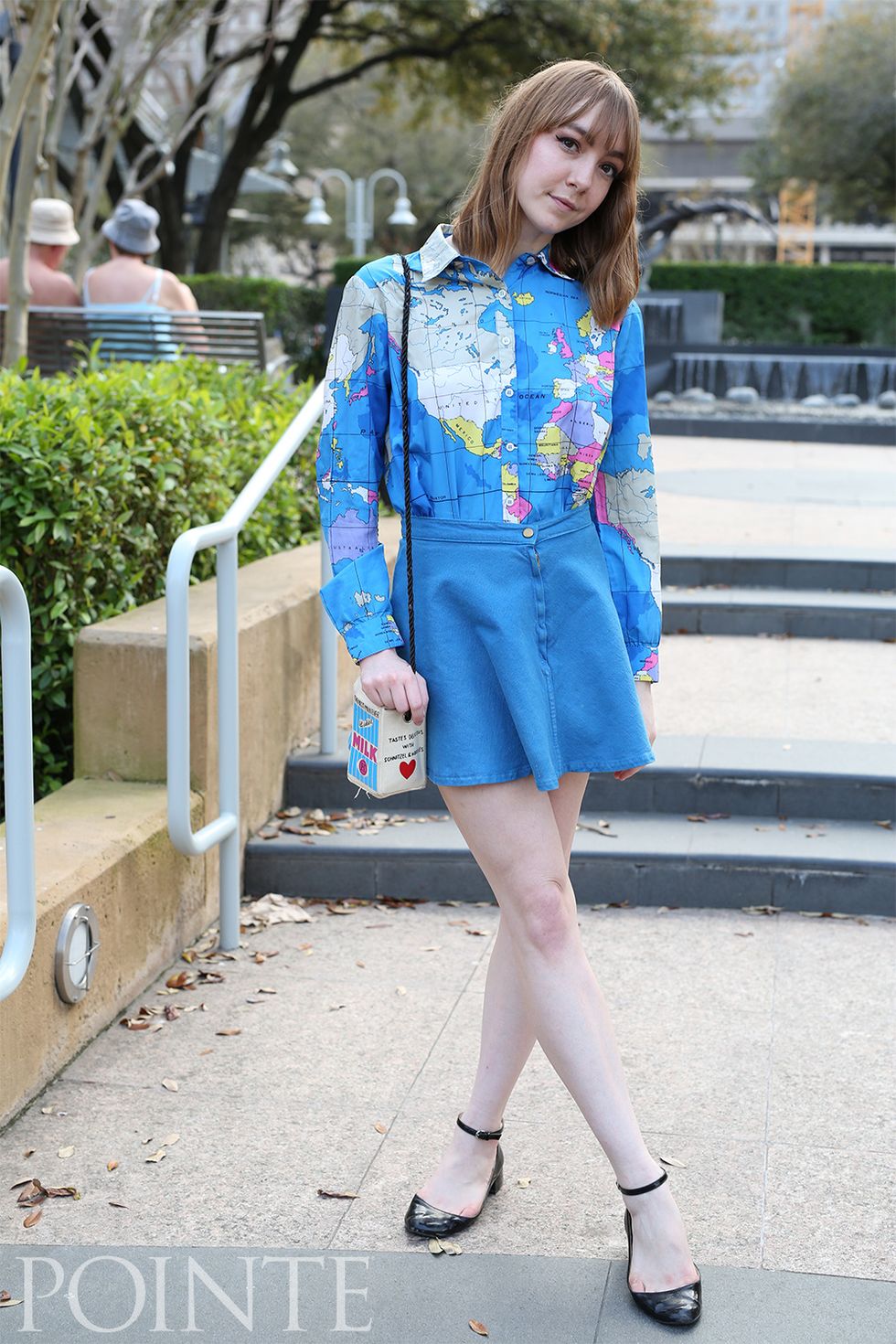 Photo by Amitava Sarkar
The Details—Street
Vintage shirt: "I found this at a thrift store. Monday's my day off, so that's my thrift shopping day, when I can."
American Apparel skirt: "I love a fit and flare skirt; it's kind of one of my signature things. I have them in a few colors."
Pixie Market bag: "I love quirky bags that look like objects. I have a cherry-pie bag and a Chinese takeout-box bag."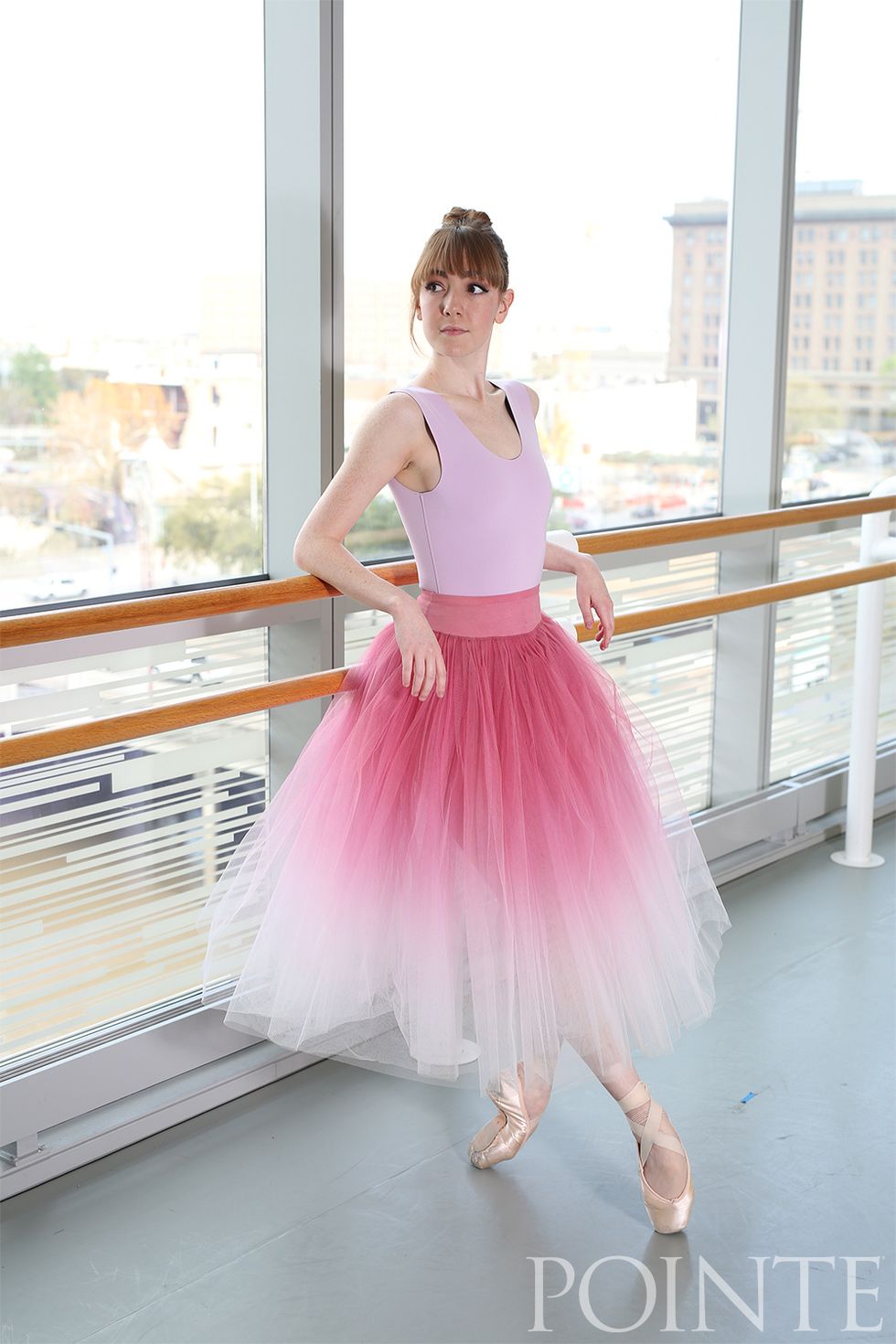 Photo by Amitava Sarkar
The Details—Studio
Leotard by Sandra Meynier Kang: "She just started this small line of leos along with her fashion line—everything's eco-friendly. The leotard is reversible; it's my new favorite thing."
Nuikobo tutu: "It's the perfect way to make any rehearsal 10 times easier—when you have on a pretty skirt or tutu."
Bloch Inc. pointe shoes: "I've been wearing Bloch Serenades for at least eight years. I like to do barre on flat, and then I'll wear pointe shoes for center."