Nardia Boodoo has the perfect remedy for the winter blues—a colorful wardrobe. The Washington Ballet company member favors a dressy athleisure style that's as comfortable as it is vibrant. "I love to play with bright sweaters because it's just fun when it gets cold and gloomy out," Boodoo says. In addition to her multicolored style staples, Boodoo counts high-waisted skinny jeans as another part of her off-duty uniform. "I love to pair my Madewell jeans with a long-sleeve crop, a jacket and my Reebok Classics," she says.

---
In class, Boodoo plays with bold prints and soft colors. "It gets so monotonous in the studio, so it's nice to break it up with a patterned leotard," she says. "I've recently gotten into RubiaWear warm-ups and Uniqlo vests, too," she adds, noting that she prefers to wear these ahead of class while she hits the Pilates reformer or treadmill.
The Details—Street
Tory Sport by Tory Burch turtleneck sweater: "I love Tory Sport because I can wear it to the studio, and if there's happy hour or something after work, I can just put on a cute heel and it still works."
Tory Sport skirt: "I like keeping my look simple, and having one piece, like this patterned skirt, that's a statement."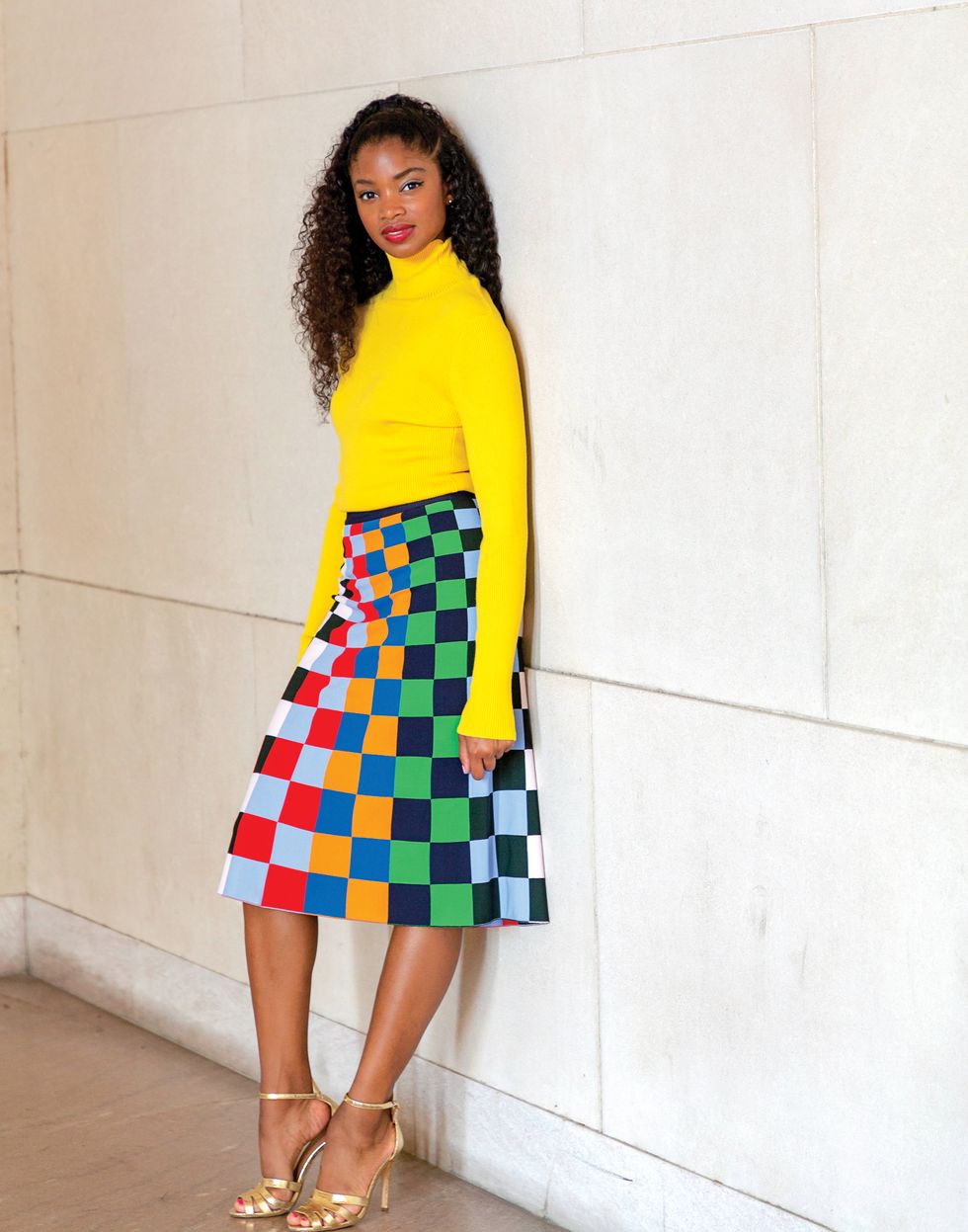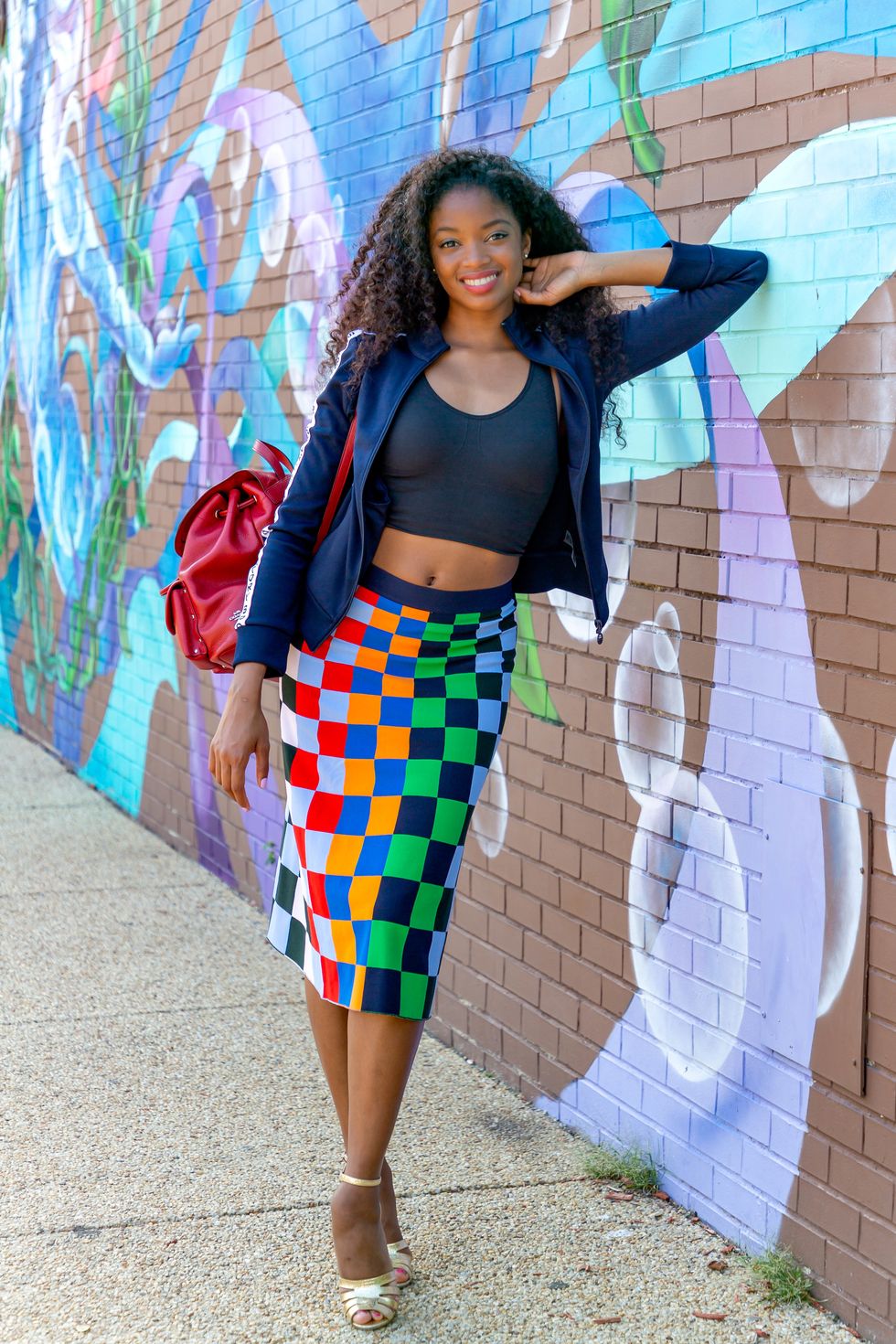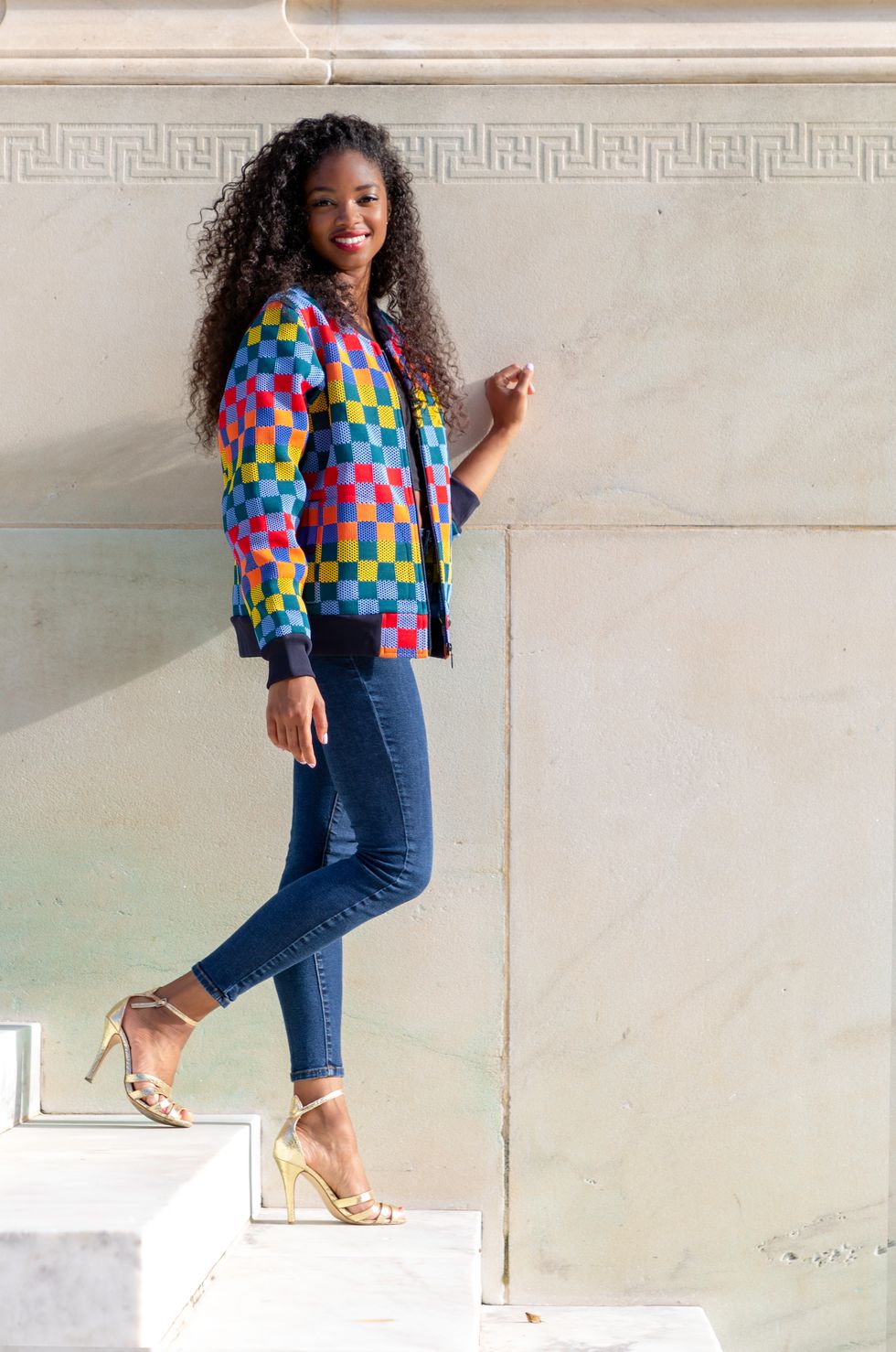 The Details—Studio
LeaMarie leotard: "I love that it has a unique, bold print but with a classic cut."
Abigail Mentzer Designs skirt: Boodoo likes to accessorize her statement leotards with a neutral skirt that shows off her leg lines.
Zarely tights: "I'm a Discount Dance Supply ambassador, so they sent me these tights to try," Boodoo says. "They aren't slippery in my shoe and have slight compression."
Freed of London pointe shoes: "They're customized, so they show off my arch really nicely," Boodoo says of her "Neptune"-maker shoes. "I'm kind of old-school when it comes to padding because I just like lamb's wool."