There's a surprising twist to Regina Willoughby's last season with Columbia City Ballet: It's also her 18-year-old daughter Melina's first season with the company. Regina, 40, will retire from the stage in March, just as her daughter starts her own career as a trainee. But for this one season, they're sharing the stage together.
Performing Side-By-Side In The Nutcracker

Regina and Melina are not only dancing in the same
Nutcracker
this month, they're onstage at the same time: Regina is doing Snow Queen, while Melina is in the snow corps, and they're both in the Arabian divertissement. "It's very surreal to be dancing it together," says Regina. "I don't know that I ever thought Melina would take ballet this far."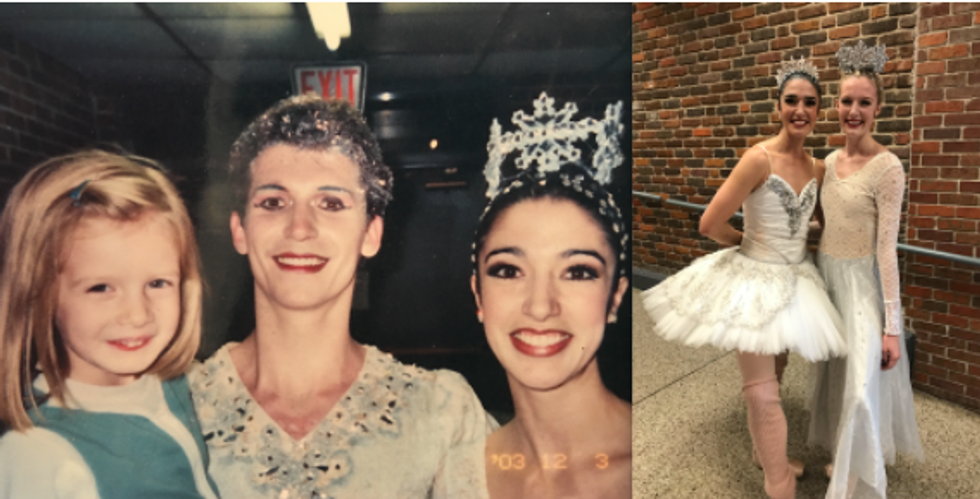 Left: Regina and Melina with another company member post-snow scene in 2003. Right: The pair post-snow scene in 2017 (in the same theater)