New York City Ballet's Miriam Miller prefers a pared-down look when she's not onstage or on the runway. The corps member and DNA Management model has established her own off-duty uniform, often made up of various items from her travels. "When we're on tour, I'll get something at a consignment shop just to have a little memory of being in a new city," Miller says, adding that she buys most of her clothes from consignment and thrift stores. Though she doesn't stick to any particular brands, Miller does have a few favorite styles, like her high-waisted bell-bottoms. "I like the way the relaxed flare looks," she explains, "plus, they're more comfortable than skinny jeans after a show. And color-wise, I like neutrals with an accessory pop of light pink or purple or blue."
---
In the studio, Miller wears the basics—a leotard and cutoff tights to see her lines better—but she keeps them bold. "I really love patterns and florals because when you're just in a leotard and tights every day, it's nice to have something more fun." Rather than layer on warm-ups, Miller prefers to arrive at the studio a half-hour before class to run through some Pilates exercises. "And I like to wear jewelry in class," she adds. "I love a dangly earring! And I always have on these two rings from my parents, and a bracelet from my best friend at the School of American Ballet who moved to Germany."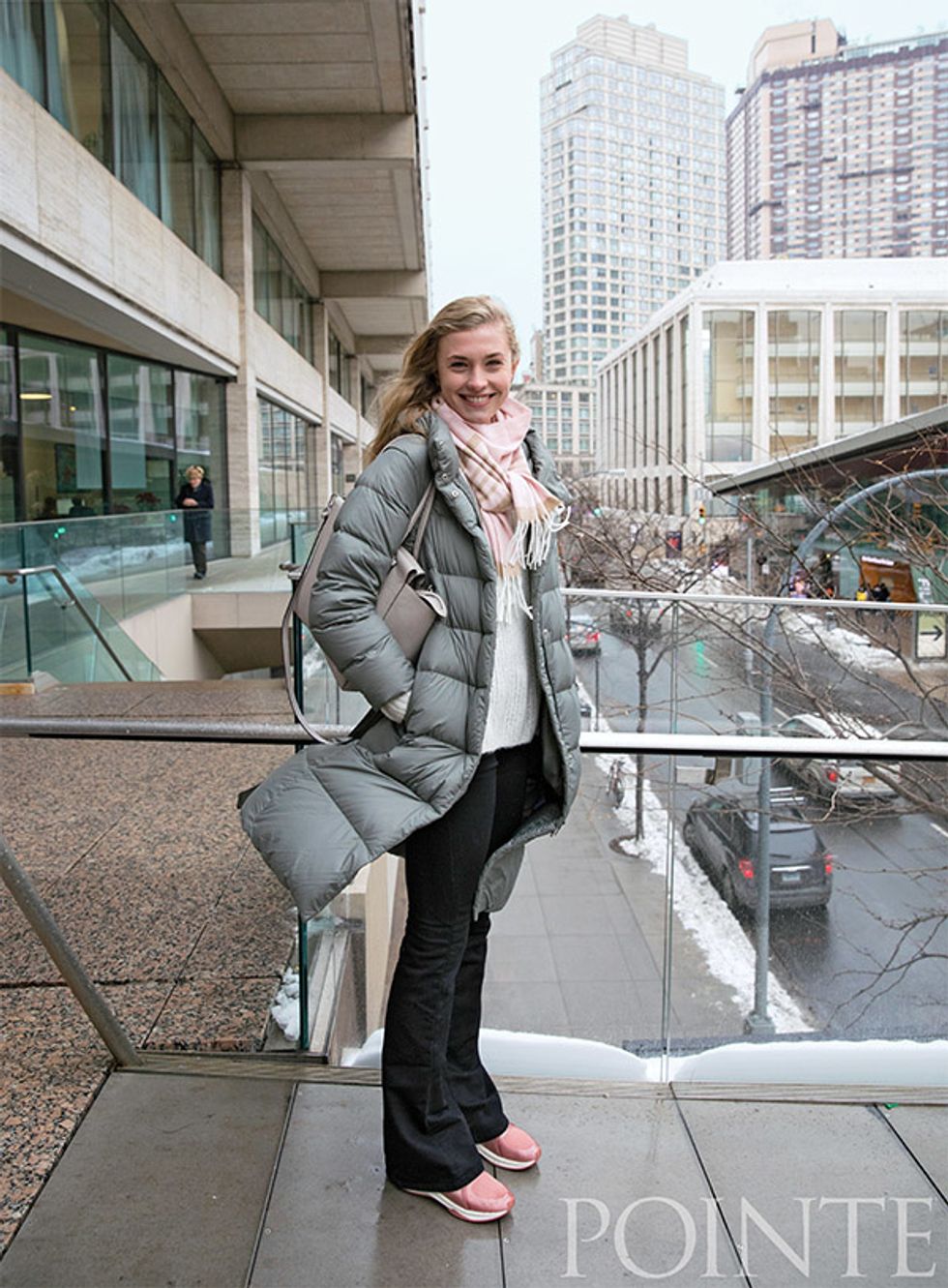 Rachel Papo
The Details—Street
UNIQLO jacket: "They have rather inexpensive puffer jackets, and I like that it has a bow at the waistband you can tie for a more fitted look," says Miller.
Club Monaco sweater: "Most of my sweaters are from Club Monaco—I wear a lot of cream and white with a colored or black pant."
Flare jeans: "I found these M.i.h. Jeans at a thrift store, but I also really like Alice & Olivia, and Paige tend to fit me well, too."
Puma sneakers: "I have a lot of Puma sneakers, and I pretty much wear them every day."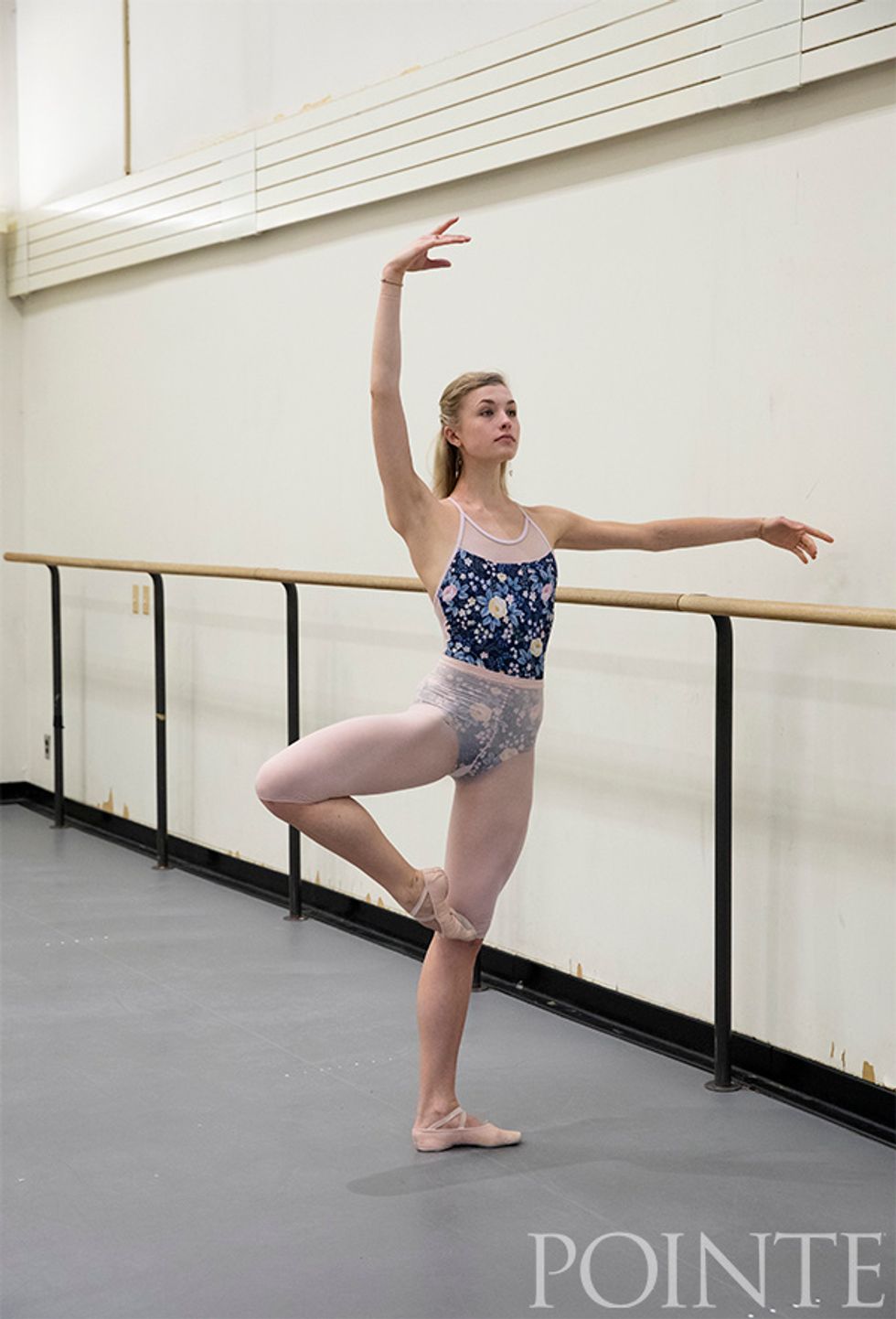 Rachel Papo
The Details—Studio
Elevé Dancewear leotard: "I did a shoot for them a few months ago," says Miller. "They're all about prints—you can even customize them—and they're really comfy."
Michael Kors bag: Miller likes to double her designer purse as a dance bag. "I have a shoe bag that I keep inside of it," she says. "I treat myself to a nice bag each year."
Freed of London pointe shoes: "This year, I finally settled on the exact shoe I wanted, and I'm really happy with them," says Miller of her Neptune maker shoes.