You can't miss Mira Nadon when she's onstage: The 18-year-old, who joined New York City Ballet as an apprentice in fall 2017 and became a corps member in 2018, is tall and raven-haired, and dances with fullness and lyricism, carried along by the music. At her 2017 School of American Ballet Workshop performance, she was the female lead in the dramatic second movement of Balanchine's Scotch Symphony. New York dance critic Robert Gottlieb, of The Observer, described her performance as "delicate yet authoritative, charming but never cute, fully expressive but never pushing, lyrical and strong." This past spring, as a demi-soloist in that ballet with NYCB, she projected those same qualities. "It felt so good to be in that music again, after spending three months in it at SAB," she says.
---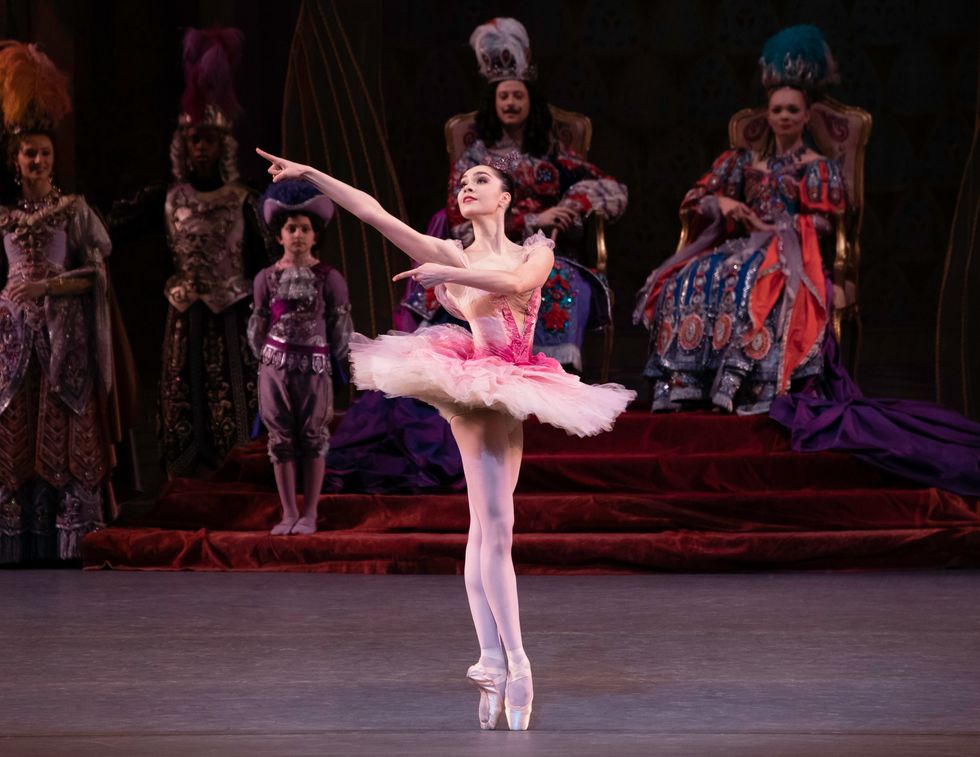 Nadon as the Courage Fairy in The Sleeping Beauty
Erin Baiano, Courtesy NYCB
Nadon, whose dream is to one day dance the pas de deux in "Diamonds," also has range; she was delicate in Mozartiana, but unflappable in Pam Tanowitz's knotty, jagged steps for Bartók Ballet. From the looks of it, she could take on just about any ballet in the repertoire, from the pas de deux in Agon to Odette/Odile or one of the leads in Concerto Barocco. Let's hope she gets her chance.