Have a question? Send it to Pointe editor in chief and former dancer Amy Brandt at askamy@dancemedia.com.
Hoop earrings are a trademark for Melissa Anduiza. "They remind me of my Cuban side," she says. The Complexions Contemporary Ballet dancer draws inspiration from the bright colors and warm climate of her Miami hometown, and her Cuban and Filipino heritage. "I have a white pantsuit that I rock every once in a while—I feel like I'm part of 'Miami Vice' or something," she says. "And I like that islandy feel in the summertime. Whenever I go home, I'm always in a romper or a sundress." Anduiza prefers a casual yet polished look and gets ideas from fashion icons like blogger Marianna Hewitt, whom she follows on social media. "I like to dress kind of edgy, but classy at the same time," she says. In the studio, the company's contemporary rep calls for pieces that show off her lines. "At Complexions, we always wear things that are fitted to the body. Just our warm-ups are loose," Anduiza says. She'll often balance basic shorts with an unusual top to add flair for class or rehearsal. "I dress to make myself look great," she says. "It's comfortable, but always a clean look."
---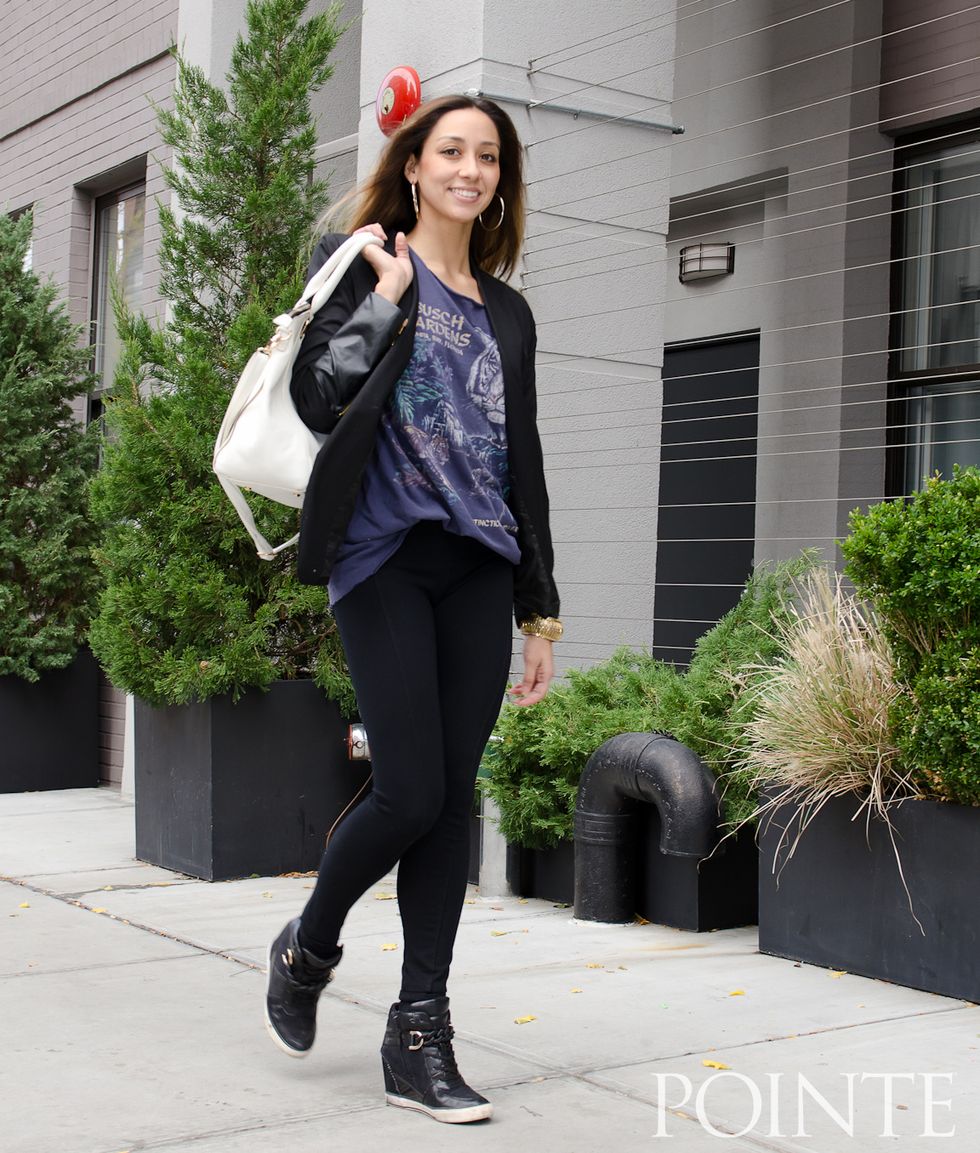 Kyle Froman
The Details—Street
Blazer: "I ordered it from Wish, the fashion app. They have a bunch of stuff that I don't usually see in the stores."
Busch Gardens T-shirt: "My brother is an artist and he used to wear this when he painted. I stole it from him and cut it off at the shoulders. It has a huge white tiger on the front, and I just thought it was beautiful."
Forever 21 leggings: "I think you can never go wrong with a pair of black leggings and some kind of cute top."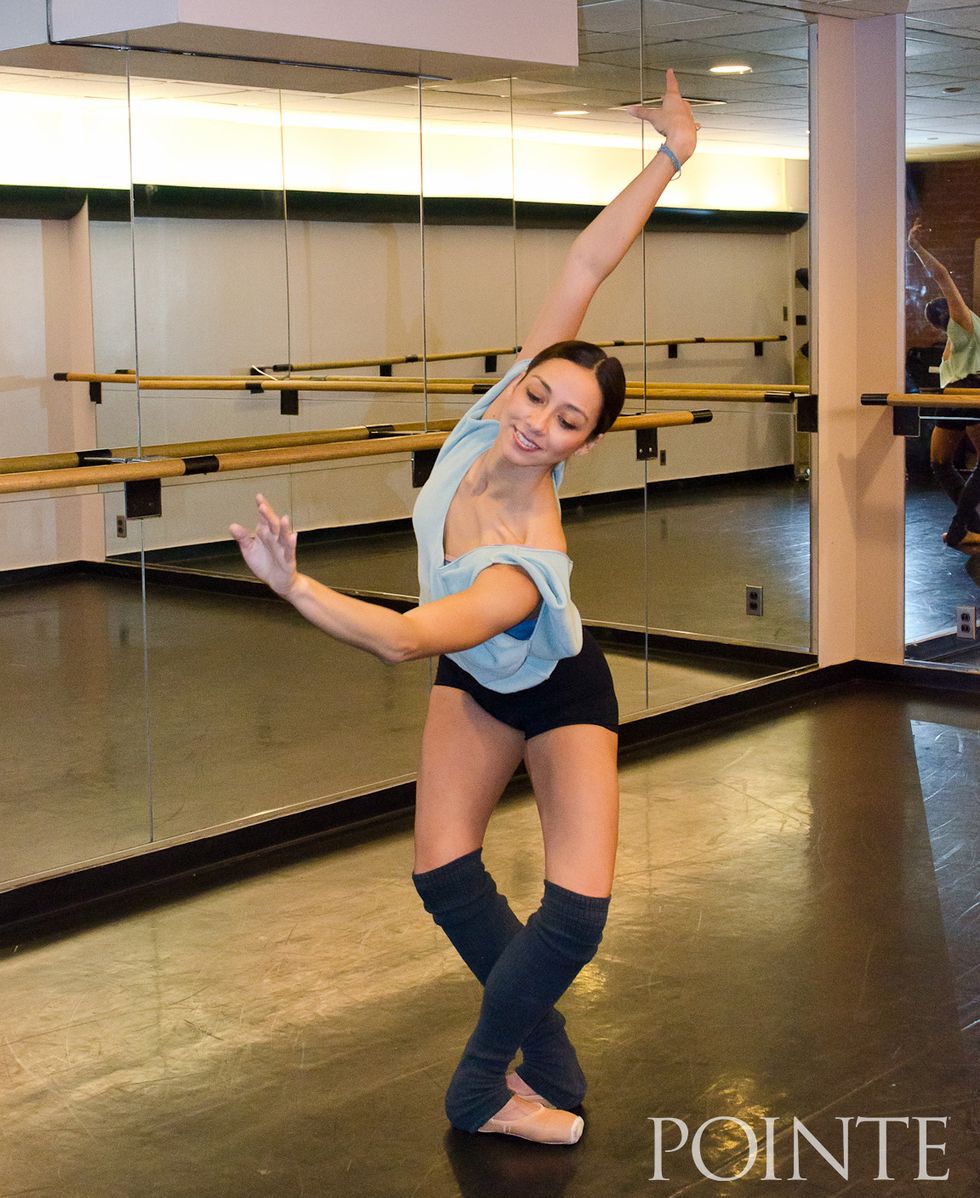 Kyle Froman; Photo taken at the Joyce Theater
The Details—Studio
KD New York shirt and legwarmers: "I recently modeled in a photo shoot for KD, and they gave me these as a gift."
Shorts: "At Complexions, everyone's always wearing black shorts. We don't even really wear tights."
Freed of London pointe shoes, Crown maker: "I put them on at barre because I want them to feel like my own feet. I keep them on for center for a little bit, and then I'll take them off for jumps to give my feet a break."