In Boston Ballet's production of La Sylphide last spring, María Álvarez just about stole the show as Madge. With a conniving gleam in her eye and a grim, angular hitch in her step, she exuded a dramatic, malevolent energy and taut physicality that made the role totally her own. She credits renowned Royal Danish Ballet character artist Sorella Englund's coaching with helping her find the witch's inner torment. "She built the character in me, then gave me the freedom to make Madge alive," says Álvarez.
---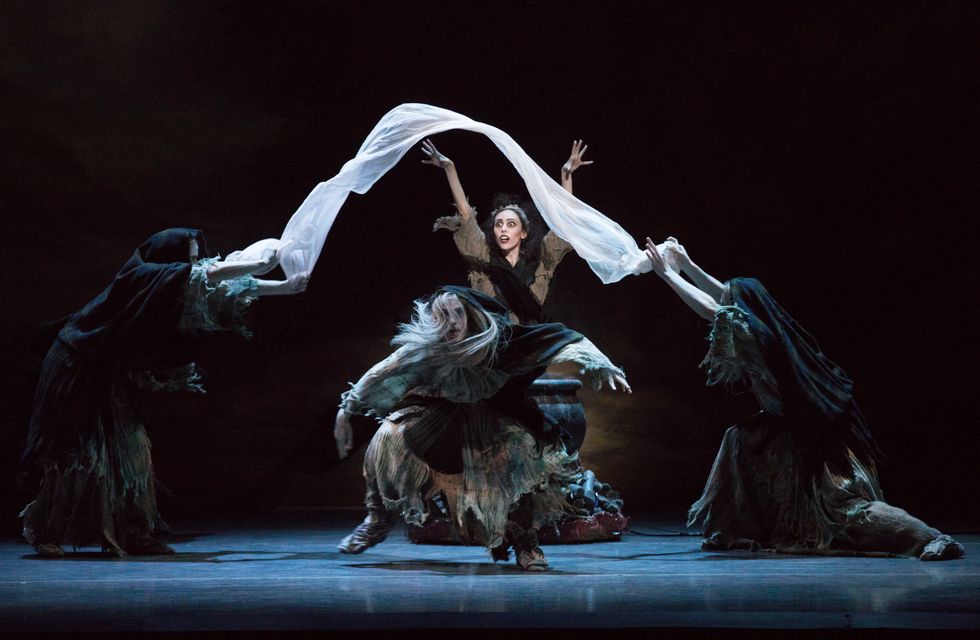 Álvarez, here as Madge in "La Sylphide," excels in dramatic character roles. Photo by Rosalie O'Connor, Courtesy Boston Ballet.
Her dramatic skills were also showcased last season as Lady Capulet in Romeo and Juliet, a role which she said required "total concentration and absolute engagement. I had to feel her grief in order to become her." But Álvarez's dream role is Juliet.

Born in Madrid, Álvarez, 28, trained at the Royal Professional Conservatory of Dance "Mariemma" and The School of Ballet Carmina Ocaña and Pablo Savoye. She joined Boston Ballet II in 2010 and was promoted in 2012 to the main company, where she has excelled in a wide range of classical and contemporary ballets, thriving on the variety of styles Boston Ballet performs. "Dancing is food for my soul," she says. "I want to keep making art. That is a gift."