During his second year at Cincinnati Ballet, Taylor Carrasco learned he would be second-cast Mercutio in Romeo & Juliet. "I wasn't yet a corps member, so it was especially exciting," he remembers. In rehearsals, however, he began to feel overwhelmed by the first-cast Mercutio's level of talent, as well as the dancers playing Benvolio and Romeo. "Instead of rising to the occasion, I began to fade. I got in my head." As performance dates approached, Carrasco received the news that he would not be dancing the part after all. "Our artistic director, Victoria Morgan, was honest with me. She said, 'Taylor, you aren't ready.' That was hard to hear, but I was grateful for her honesty."
Losing a role can be devastating; hopes are high—then dashed. Whether you're a young corps member learning your first featured role or an established principal, most dancers go through the experience at some point in their career. Learning to navigate the emotions that follow and make wise decisions about moving forward is part of the process.
---
Artistic staff take dancers out of roles for a variety of reasons, such as a lack of artistic maturity or technical readiness, or simply being mismatched to the part in question. Rubén Martín Cintas, ballet master for The Washington Ballet, notes that sometimes circumstances are beyond a dancer's control. "You can be giving 120 percent in rehearsal, but if it doesn't match the choreographer's vision, you can be removed from a role."
Cintas encourages dancers in this situation to set up a time to speak with management to gain clarity on their decision and discuss ways to move forward. "Dancers can become closed-off after losing a role," he says. "But it doesn't mean that you won't ever dance that part. You might be ready the next year."
He adds that artistic staff can help dancers recognize technical weaknesses and suggest constructive strategies to help transform them. "It's important to be open to growth," says Cintas. "Having an open attitude is something that choreographers will remember when coming to set work on a company again."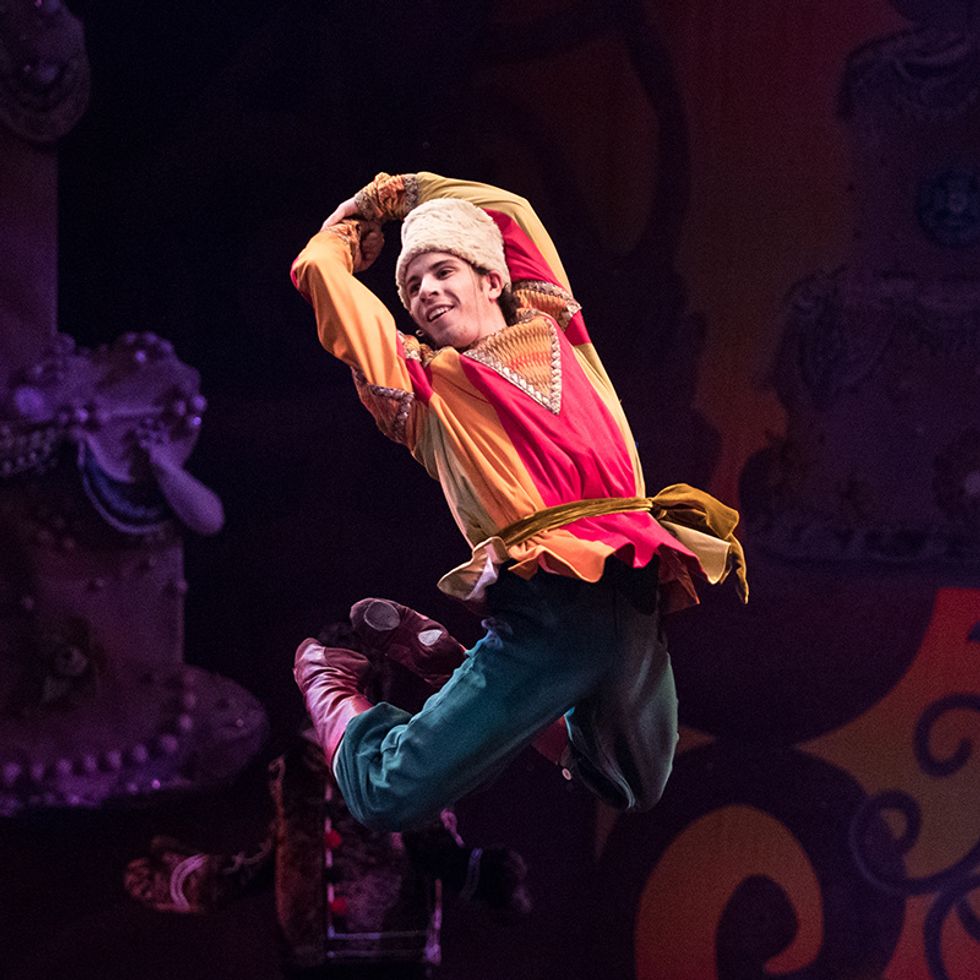 Cincinnati Ballet corps de ballet dancer Taylor Carrasco in Victoria Morgan's The Nutrcacker
Peter Mueller, Courtesy Cincinnati Ballet
Sadly, sometimes directors take dancers out of parts because of their body-type, something former Miami City Ballet dancer Kathryn Morgan has recently opened up about. (Click here for her advice if this has happened to you.) Cintas stresses the importance of transparency from artistic staff if they remove someone from a role for physical reasons. "Dancers deserve to understand the angle that made the director or choreographer come to that decision," he says. "This will help them understand what direction to work towards or whether the claim to remove them is legitimate."
As a result of his experience, Carrasco realized how much his mindset was holding him back and how to work through it. "I had to learn to not compare myself to others in rehearsals," he says. "Sometimes that meant keeping my head down or facing the back of the room as I practiced so I wouldn't psych myself out watching other dancers. I have since gone on to dance many soloist roles."