Max Cauthorn was an on-the-rise corps member when he stepped into the title role of Liam Scarlett's Frankenstein last February; when the curtain came down, he was San Francisco Ballet's newest leading man. In his first full-length starring role, he carried the physically and emotionally demanding three-hour ballet with fluent technique and a natural charisma. But he didn't do it alone: In her own lead-role debut with SFB, soloist Lauren Strongin brought tenderness and steely integrity to Frankenstein's true love, Elizabeth.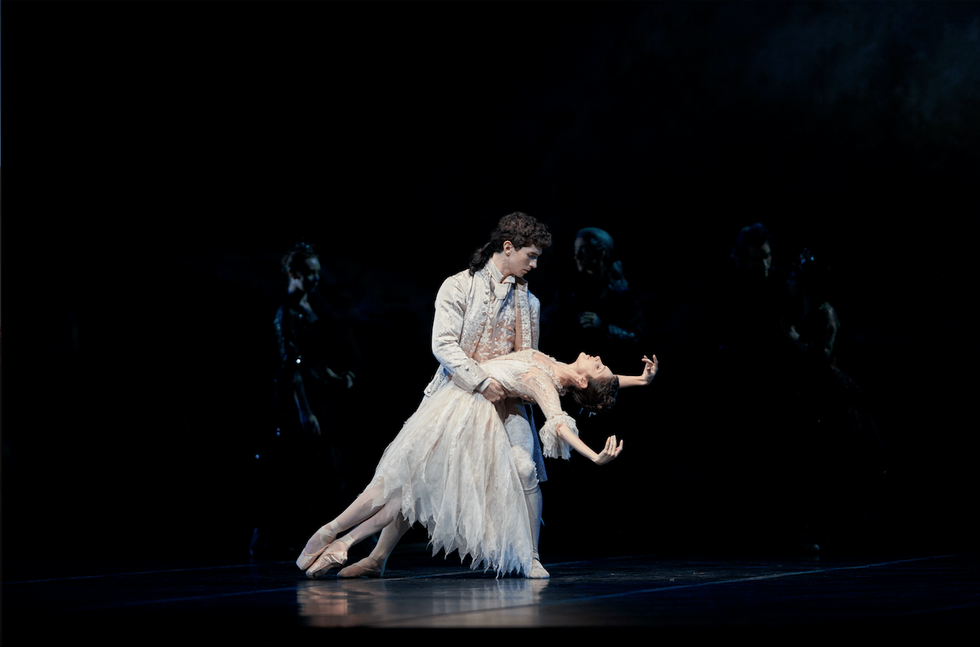 Photo by Erik Tomasson, Courtesy SFB.
---
Their success in Scarlett's wildly epic ballet is even more impressive considering that Cauthorn started rehearsals just two weeks before opening, after a principal's injury. Strongin and Cauthorn worked on mastering his character and choreography, and perfected their timing and chemistry after hours.
They made an indelible impression on the audience, and on each other. "Lauren's acting is incredible—even now, talking about it I get goosebumps," says Cauthorn, who was promoted to soloist three weeks later. "To be able to share such a monumental experience for Max, and to have it be very nearly perfect," Strongin adds, "was really special."