At 5' 4", New York City Ballet corps member Lauren Lovette could be easily overlooked at the end of a long line of corps women. Once she begins to dance, however, she captures your attention. Her head is held high atop an eloquent neck. Her body is a textbook example of classical proportions with its 2:1 ratio of legs to torso. Her long arms possess an invariably musical sinuosity.

Last year Lovette, now 21, began earning critical acclaim for major roles. Reviewing her debut as Sugarplum in The Nutcracker, New York Observer critic Robert Gottlieb wrote that she was "strong, clear, musical, succeeding through dance power and ballerina-like self-assurance." Yet Lovette has had her share of disheartening setbacks along the way. It took determination and talent to lay the foundation for her success.

One of her first NYCB roles could not have been more negligible. Soon after she became an apprentice in 2009, she was cast in a fleeting cameo in choreographer Susan Stroman's Frankie and Johnny . . . and Rose. She popped up out of nowhere at the end to console Amar Ramasar after he had been simultaneously dumped by Tiler Peck and Sara Mearns.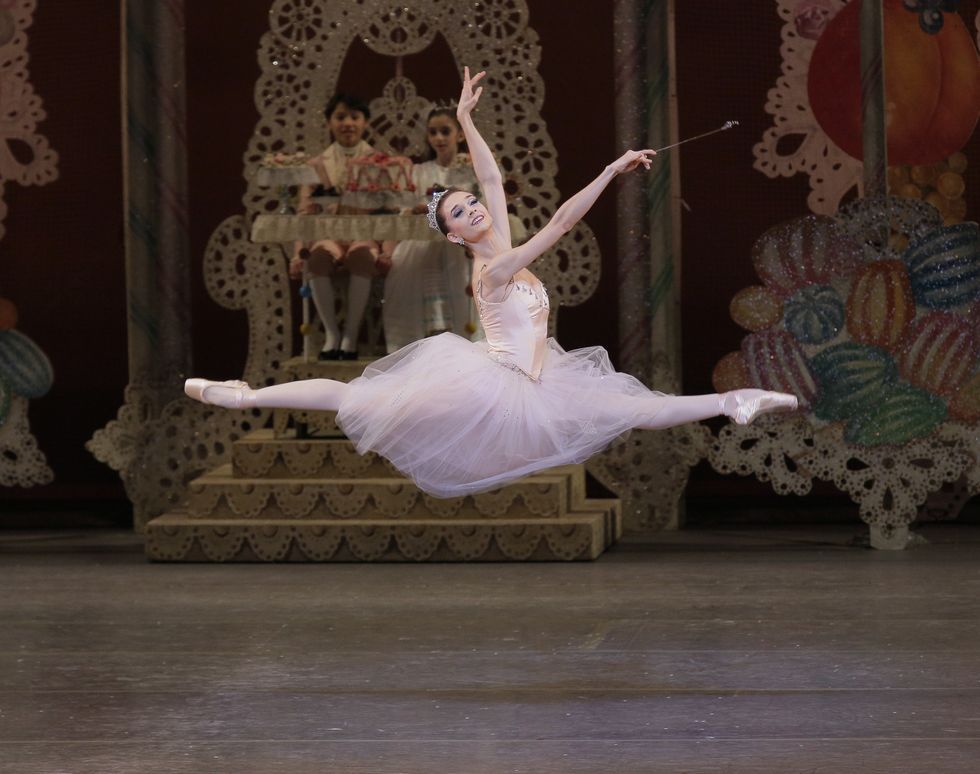 Lovette's recent Sugarplum debut won her kudos from the critics. Photo by Paul Kolnik, Courtesy NYCB.
---
"I came out from under a bench to make some facial expressions and a quick exit with Amar," Lovette says. "That may not sound like much, but the real challenge was waiting to dance while squeezed into a cramped position for minutes on end. I had just enough room to ease my muscles by pointing and flexing my feet." Yet what had been a throwaway moment paved the way for her first big break. When the ballet returned, Lovette, now a corps member, saw her name go up on a call sheet. Stroman had decided to create a solo for her.

"Lauren had been a delight to work with," says Stroman. "As a choreographer, you are inspired by such a dancer. She seems weightless in her jumps; her energy is boundless, her stage presence unrivaled. She has the natural charisma and strong technique of a star in the making."

Lovette's training began relatively late. Growing up in Thousand Oaks, California, she started lessons at 10, after watching a cousin take class. "Jumping around had looked like great fun," she says, "but I soon learned that starting ballet at that age involved challenges that often left me in tears." Though her parents told her she could quit, Lovette never considered it. "I loved the music, being in the classroom, trying to perfect something."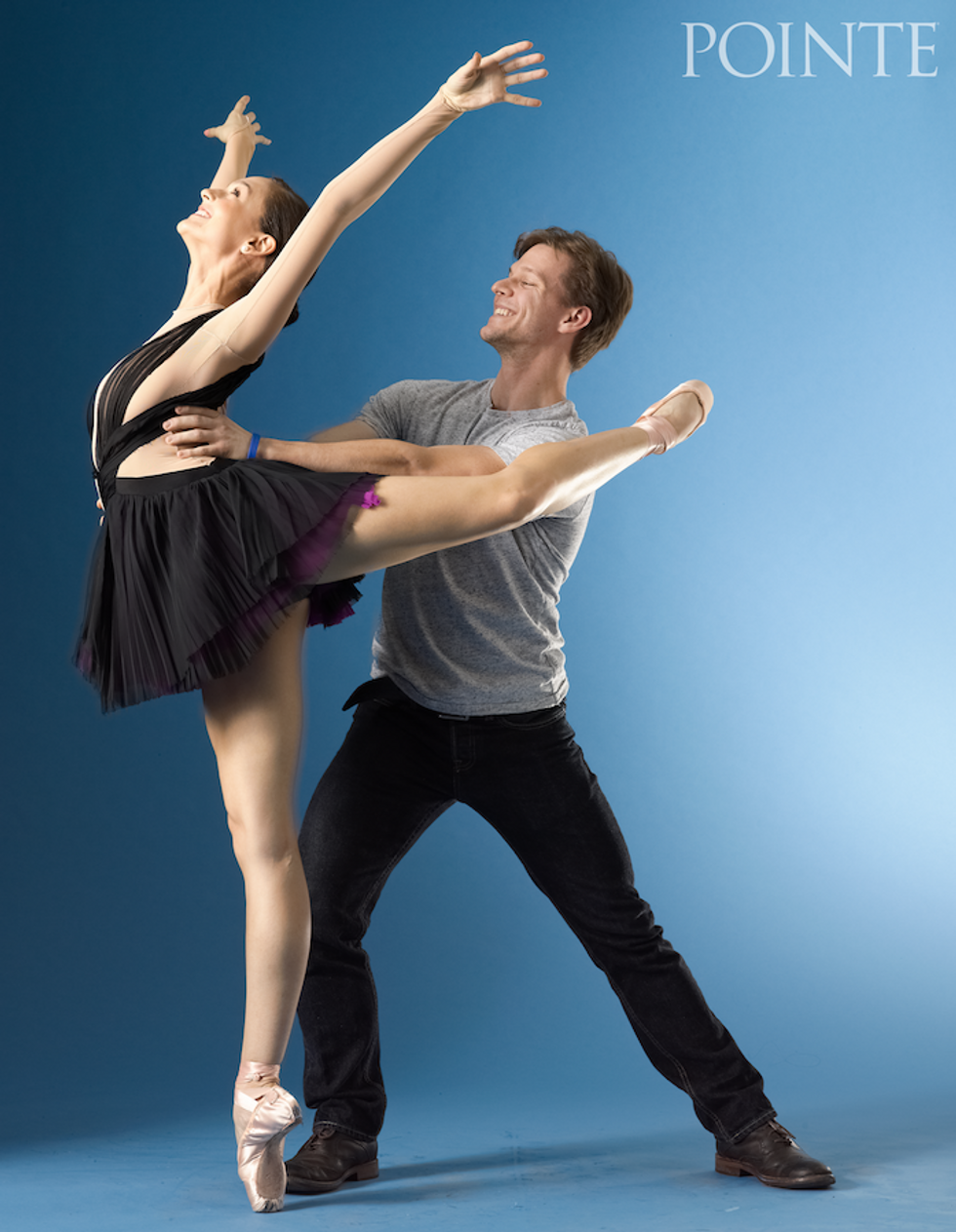 Lovette with boyfriend and fellow NYCB dancer Daniel Ulbricht. Photo by Nathan Sayers for Pointe.


Her family's move to Raleigh, North Carolina, two years later, just as Lovette had begun to feel technically secure, could have been a major setback. Fortunately, she found a strong teacher, Rosanna Nesta Gahagan, at the nearby Cary Ballet Conservatory. Another inspiration was a student there who had gone to the School of American Ballet for the summer. "I had never seen a dancer who was so beautiful," says Lovette. She decided to audition for SAB's intensive as well, but wasn't accepted. Refusing to be discouraged, Lovette went to Carolina Ballet's summer program instead, and got her first taste of Balanchine. "Not getting into SAB the first time just reinforced my desire to try again," she says. "I made it my target." The next year she was accepted to SAB's summer program on a scholarship. After another summer there, she stayed year-round.

Teachers quickly spotted her promise. "Onstage your eye goes right to Lauren because she has what I'd call an inner sense of movement," says NYCB ballet master Jean-Pierre Frohlich. "And she never stops working." Despite a sprained ankle, she pulled herself together to dance the Waltz Girl and Dark Angel in Serenade for the 2009 workshop. When she did not immediately receive an apprenticeship offer from NYCB, she wasted no time mourning, but spent seven weeks studying with former Balanchine ballerina Patricia McBride at The Chautauqua Institution in western New York.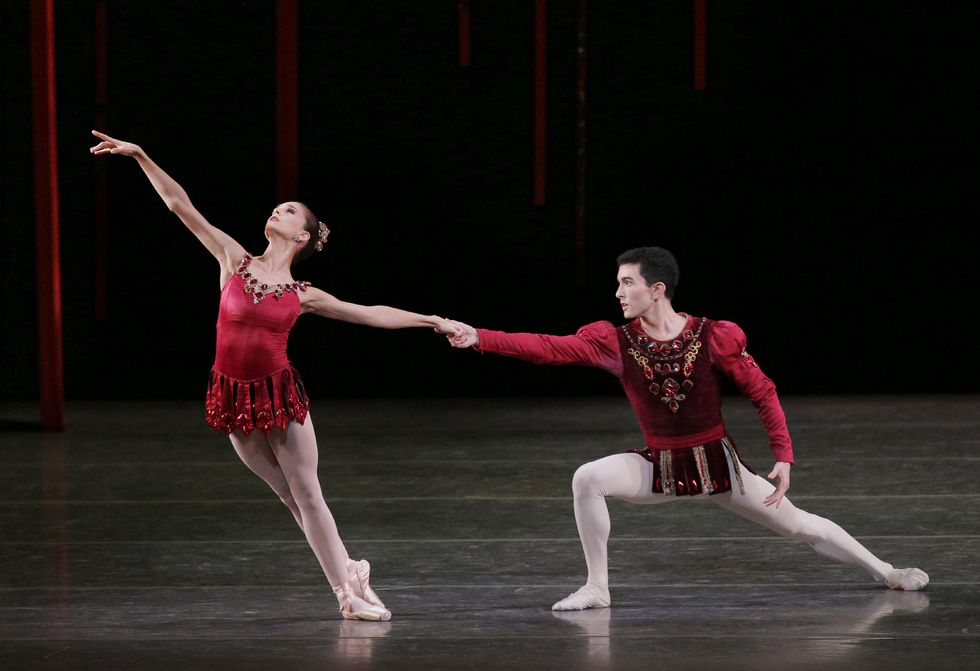 Lovette with Anthony Huxley in Balanchine's "Rubies." Photo by Paul Kolnik, Courtesy NYCB.


That fall, she finally got the call from the company and started rehearsing The Nutcracker as an apprentice. Accepted into the corps in 2010, she began dancing roles like Maria in West Side Story Suite, and Alexandra Ansanelli's role in Christopher Wheeldon's Polyphonia (see this issue's "How It's Done"). Coached by Frohlich, Lovette and fellow corps member Taylor Stanley gave the shifting demands of the bluesy pas de deux in Jerome Robbins' Interplay a slo-mo eloquence. "Lauren has this sprightly glow," Stanley says, "but there's genuine independence under that. She doesn't let other people get to her, and she is always trying to improve."

Last year her career took off. She was cast in Wheeldon's new Les Carillons. Performing the pas de deux of Balanchine's "Rubies" at the fall gala, she whetted everyone's appetite for the complete work. Ballet master in chief Peter Martins selected her as one of the four corps members who formed the entire cast of his Mes Oiseaux. Then she won the Clive Barnes Foundation Award as the year's outstanding young dancer (an honor that came with $5,000), and she began 2013 by being selected as NYCB's Janice Levin honoree, a virtual guarantee of promotion to soloist. [Lovette was in fact promoted to soloist in February, after this issue went to press.]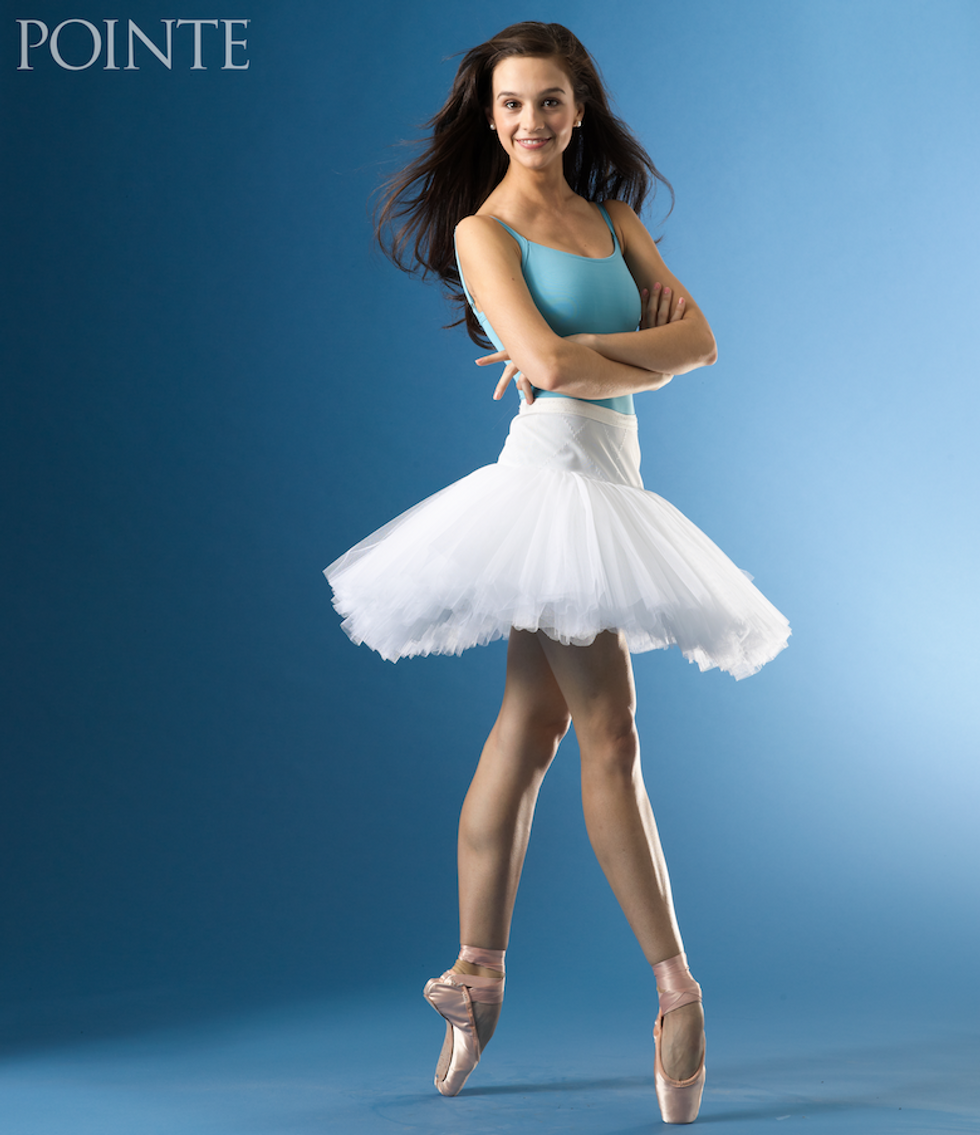 Photo by Nathan Sayers for Pointe.
Nothing was more sensational than Lovette's debut as Sugarplum. When she bourréed out of the wings and spun around in response to an electrifying cymbal crash, she embodied joy at its purest. Her solo concluded in a glittering series of coupé and chaîné turns and a tendu arabesque, impeccably matched to every heavenly note of the celesta. The pas de deux with soloist Chase Finlay was a series of increasingly ardent approaches interspersed with shoulder lifts as Balanchine had intended.

Lovette still faces challenges aggravated by her late start and perfectionism. "I've never been a natural jumper or turner; I've had to keep on refining my pirouettes," she says. Pilates lessons have helped her overcome a loose back and strengthen her core. And then there's NYCB principal Daniel Ulbricht, with whom she's in a serious relationship, and whom she often turns to for advice on her weak spots. "It helps to have someone close to me who's good at the things I'm not," she says. They debuted as an NYCB team in the Bluebird pas de deux in Sleeping Beauty this past winter, and tour together as dancers. She's also assisted him when he's taught at Chautauqua. "I help with partnering classes," she says. "Who better to learn from than Daniel?"

Each season brings new dream roles. She confesses that she likes ones that involve acting and hopes to dance Odette some day, and Juliet. Adagio is her favorite tempo, especially in a minor key. "Dance is expressing yourself without words. I wish I could express myself in music. I'm not a great singer. I couldn't learn piano. But I can dance."